15 Captivating Bathrooms with Wooden Bath Tubs
Would you love to have a bathroom with a wooden bath tub? For sure, you'd be interested to have one since it will create a unique look to your bathroom and it would feel a lot more relaxing to be around materials from nature while you are dipping into the water for a bathe. Aside from that, having a wooden bath tub would surely add appeal to your bathroom and would set it apart from other bathroom spaces that we usually see. Wooden bath tubs would look great not just for nature-themed or Asian-themed bathrooms but even for luxurious and elegant spaces.
You can see how different bathrooms were accentuated with wooden bath tubs. These bath tubs could be made of ceramics and other materials and were merely enclosed with wood or they could really be made of wood. You will be able to check that through the images that we are about to show you. So, scroll down and let us know what you think of these bathrooms with wooden bath tubs.
Personal Oasis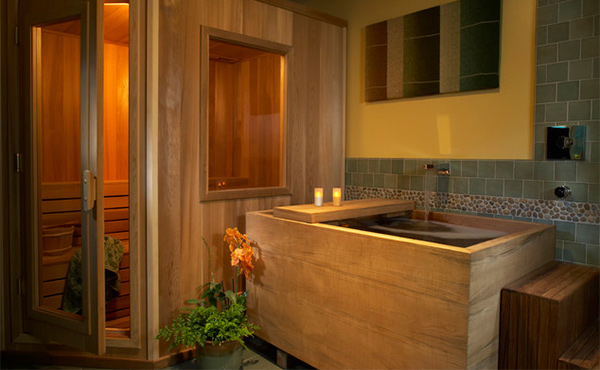 Don't you just love the wooden shower area and bath tub? Even the wall tiles are nice too!
Pool House & Wine Cellar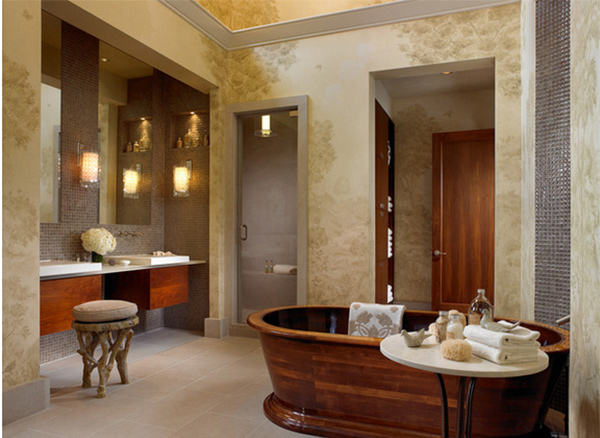 That wooden bath tub is love! This will drive anyone's eyes right into it but hey, that stool is nice too as its base was styled to look like a branch!
Hanson Master Bath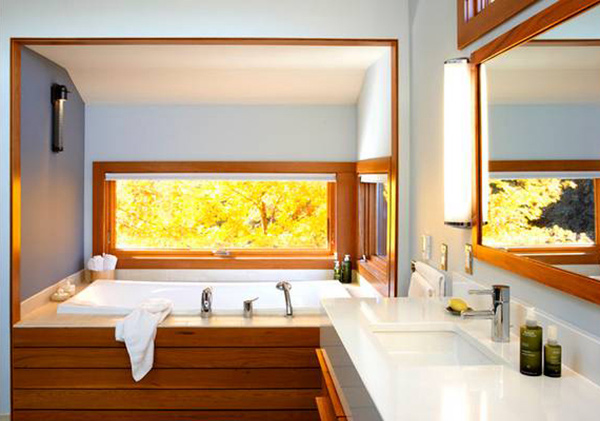 To make use of the small space, the bath tub was inserted to one corner enclosed with wood.
Bathrooms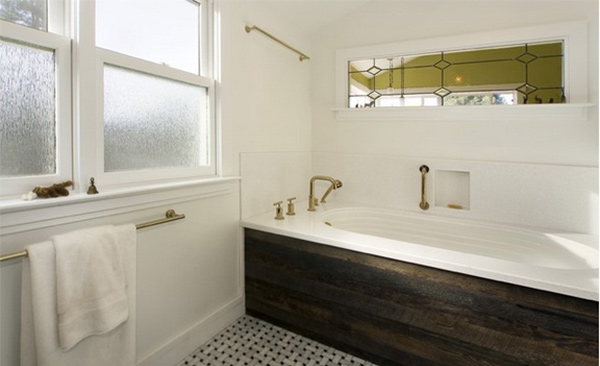 Traditional bathroom in white which looked rustic with the addition of the wooden bath tub enclosure.
Studio Marler-Bathrooms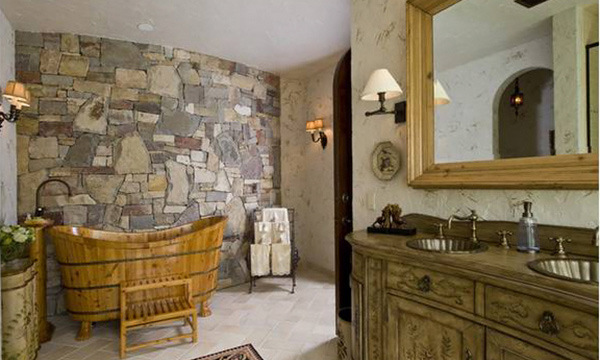 This is an interesting bathroom that will drive us to the past with its wooden bath tub, stone walls and wooden vanity.
Bathroom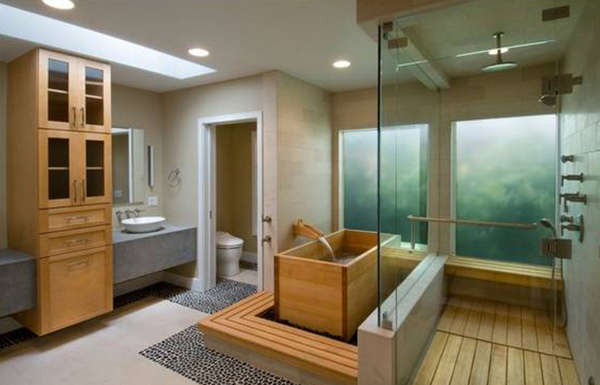 A contemporary bathroom with wooden elements in it and some glass features. Take a look at the spout for the water, its nice isn't it?
Flora 1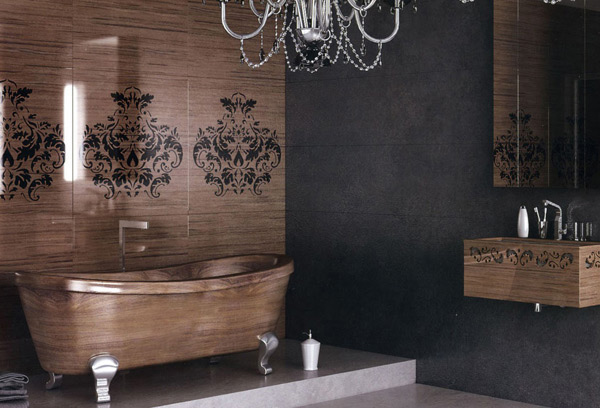 A luxurious bathroom with lovely wooden elements and damask prints on it! That chandelier, even though it is not completely seen in the image, is a perfect dramatic accent to the space.
Luxury Japanese-Inspired ADA (Accessible) Bath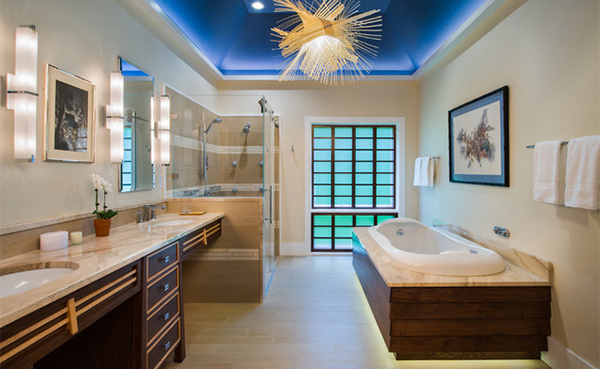 Another luxurious bathroom in Japanese style. It has wooden elements from the vanity to the bath tub.
Pinnacle Peak Place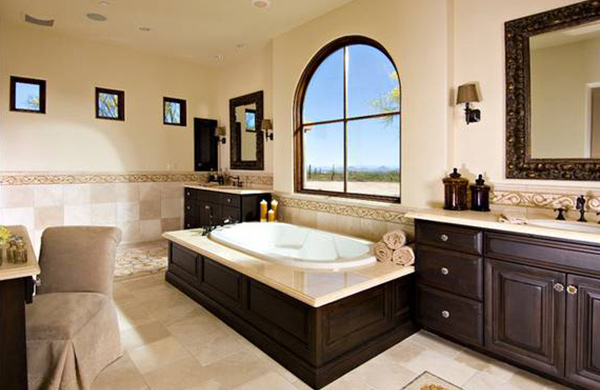 This bathroom looks traditional and Mediterranean in style/ It was able to create coherence for the design of the bath tub and vanity as well.
Friedman Residence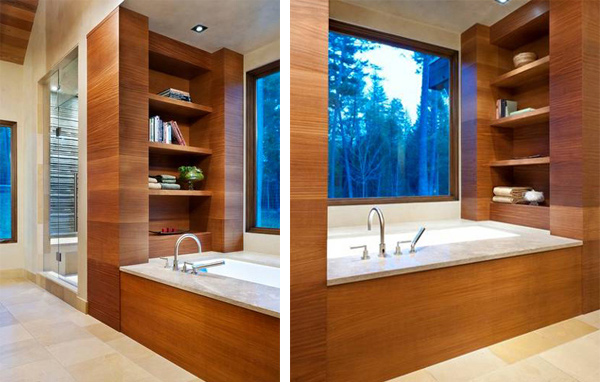 A small contemporary bathroom with wooden bath tub on one area that has smart shelving on the side.
Pepper Master Bath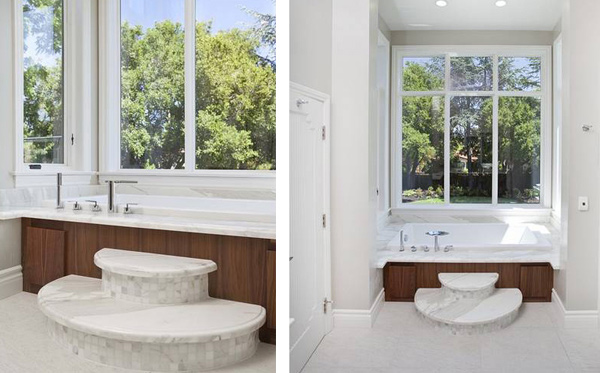 Arc stairs leads to the bath tub that has wooden design on its front.
Spanish Peaks Cabin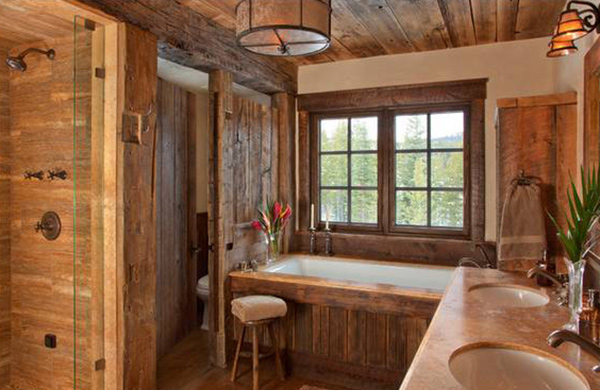 A rustic bathroom that has wooden elements everywhere not just on the bath tub but even on the shower, ceiling, flooring, doors and windows.
Wooden Barrel Bathroom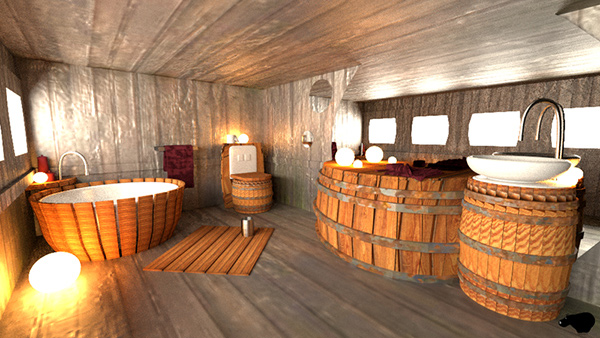 Wooden barrel is the theme of this bathroom seen in it bath tub, vanity and even the toilet!
Bathroom in the Woods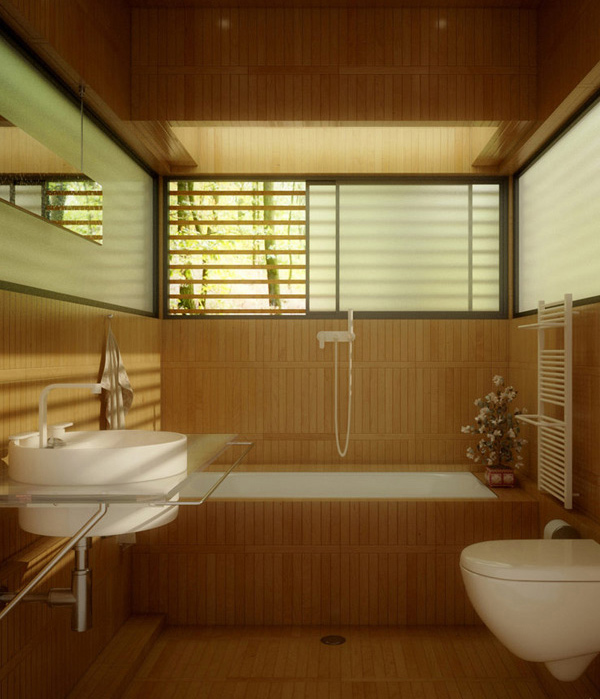 Who would not love this contemporary bathroom? Aside from the wood in it, the frosted glass is lovely too.
Mind Rust 2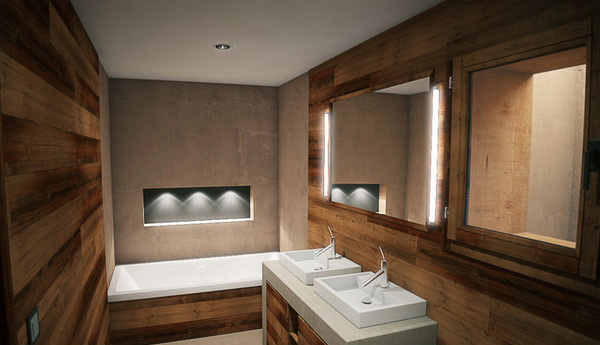 This one looks similar to the previous entry but it used a different type of wood.
Lovely isn't it? We love how its natural beauty gets into one of the most used spaces in the house and how it could add some dramatic and lightness into the bathroom. Do you think you would get a wooden bath tub for your own bathroom? Or, you might think of having a wooden bathroom? Well, whichever you prefer, you can get some inspiration from Home Design Lover!