10 Tips on How to Light a Bathroom
The bathroom is a place in our homes that we get to use all day. We have a private time while in there as we clean and refresh ourselves. Aside from decorating it to have a nice comfortable aura, we also make sure that it is clean and safe. There are some important points that we need to consider to ensure safety in the bathroom just like keeping away electronic devices from the water, keeping the floor dry, adding grab bars, using non-slip mats and to illuminate the space.
True, those we mentioned are indeed important but we have to see to it that the bathroom is well-lighted. You wouldn't want to stay in a dark bathroom to do your activities there. It would also be unsafe for you to just get inside it without seeing where you are going. Aside from that, lighting would add drama to your bathroom which can contribute to its relaxing feel. So, today we will give you tips on how you can use light the right way for your bathrooms.
1. Install task lighting.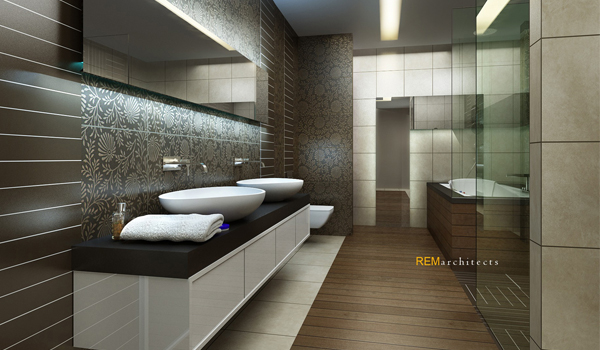 It is important that you place task lighting on the vanity and on the shower. But if the bathroom is small, it might not be necessary to place two task lights if one light could already illuminate the entire space. Task lighting will help you see where you are going and check yourself too.
2. Avoid placing task lights above a mirror.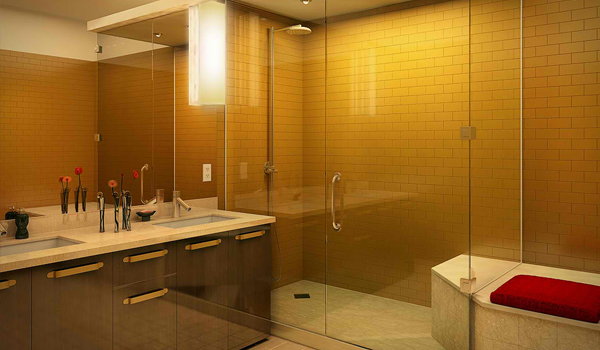 Lights above the mirror will cast shadows on your face. This makes the light ineffective for applying makeup and for shaving. Recessed lighting is not exemption to this. Instead of placing light above the mirror, place it on either side for casting even light on the face. If the design and size of your vanity doesn't allow this, you can try mounting the light on the mirror.
3. Task light wattage.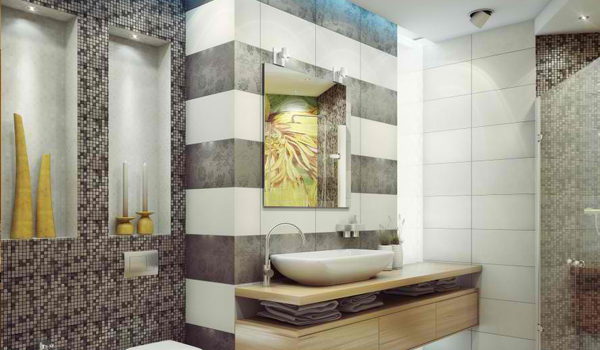 Use fixtures with 75-100 watts for guest bathrooms and master bathrooms. If you will use compact fluorescent, the wattage would be 24-26 and for LED, that is 20-25. You can add dimmers as well so that you can easily adjust to the light when you are up in the morning. In powder rooms, you can use 45-watt lighting.
4. Add source of ambient lighting.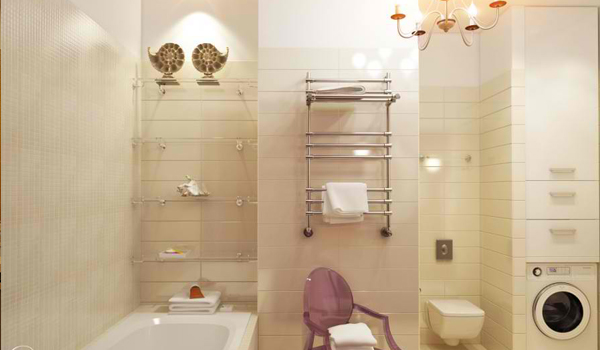 Ambient lighting is a fill light that can take the place of natural light. If the bathroom has tall ceilings, cove design or cantilever details, you can install ambient lighting using pendant fixtures with a translucent shade. Aside from pendant and chandelier lights, you can also use cove lighting that could add a soft glow in the room.
5. Don't forget accent lighting.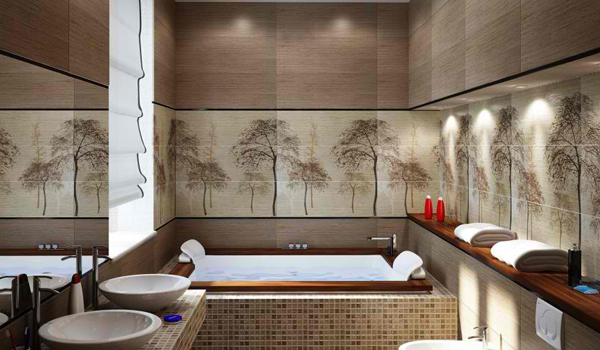 Add drama to the bathroom with accent lights. You can use small recessed spotlights that are directed to a decoration or an artwork. You can also direct it to a beautiful basin the powder room. Tilt recessed lighting in the shower area to 35 degrees which could add sparkle to the bathroom and highlight your gorgeous tile work.
6. Install decorative lighting.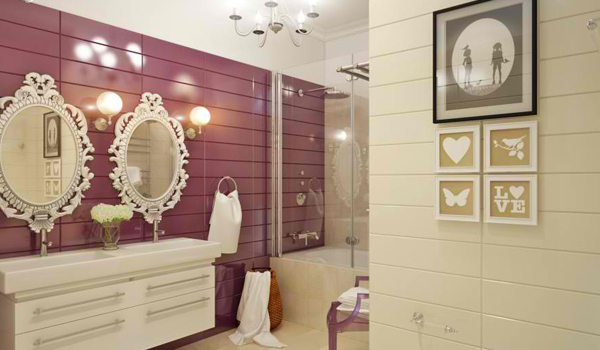 You can actually double the function of your lighting. If you use lights that have beautiful designs, this can be an added decoration to your bathroom. But you can also get lights for decorative purposes too. Wall sconces and chandeliers would be nice.
7. Choose the right bulbs.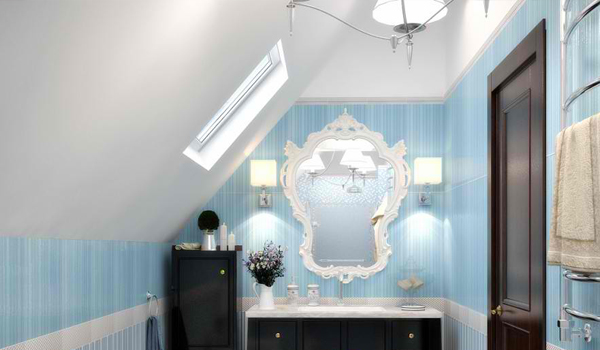 Bulbs that exude crisp white lights is best for the bathroom. Use halogen bulbs for they can give a nice sparkling effect to a space. Halogens may be more expensive but they last longer too. You can also use compact fluorescent bulbs that have good color renderings. When you buy bulbs, ask the seller about what would be perfect for your bathroom.
8. Try adding dimmers.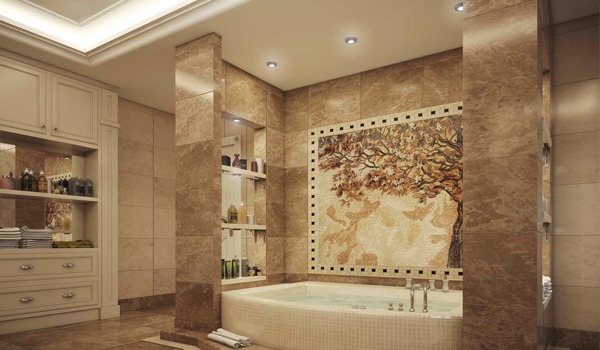 It would be nice if you could control your light. Add dimmers in order to change the amount of light that comes from your fixture. You can also change the mood of your space through these dimmers. I know you thought dimmers are only good for the bedroom or living room but it works well for the bathroom too.
9. Let natural light in.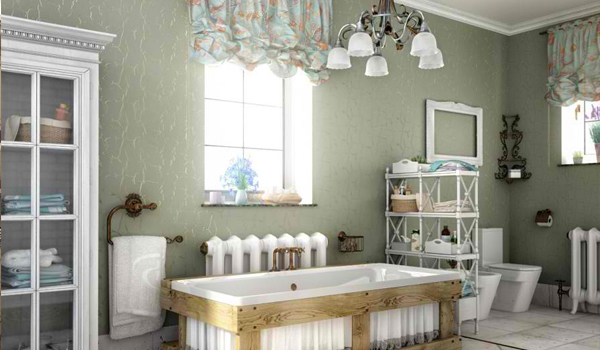 Nothing beats natural light! So, make sure that there are windows in your bathroom. Some even use large windows so that more light can get in. There are even bathrooms with floor to ceiling windows. Wouldn't it be nice to feel the sun's light while you are taking a bath?
10. Always consider safety.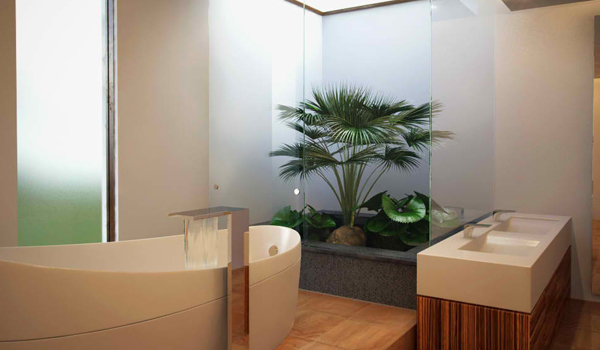 As we make our bathroom beautiful through lighting, let us not forget safety. So when installing lights, always consult the experts. Remember that water and electricity aren't good buddies when it comes to safety in the bathroom. So, always be careful.
It is indeed important to keep our bathrooms well lighted and beautiful too. A dark bathroom wouldn't be nice and you won't be able to do your daily activities in the bathroom if it is dark. I guess you would love to see how bathroom lighting is really like through some interior images and visualizations.