Kid's Bathroom Decorating Ideas to Take Note Of
The bathroom is an important part of the house. Some adults place some vain decorations and accessories in it but if we are taking about decorating kid's bathroom, it is a different story. You have to keep things simple yet fun so that your kids will enjoy bathing and cleaning themselves. You can still accessorize the bathroom but you have to consider the safety of the kid's, too.
Designing a kid's bathroom could also be tough at times. But after seeing the result, you will surely be as pleased as your kid. You don't really need to hire an expert to decorate but if you are too busy for that, you can also look for someone to do all the decorating for you. If you will do it all by yourself, here are some bathroom decorating ideas for kids to help you.
1. Consider kid's safety.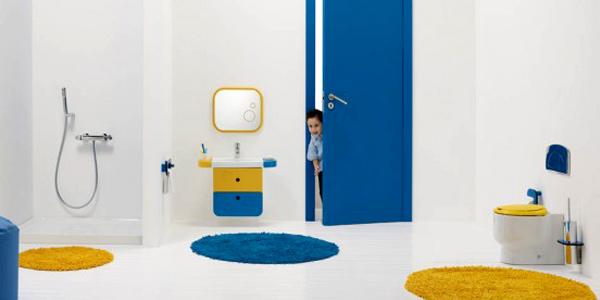 Bear in mind that kids are playful and are prone to slipping and bumping into things even if they are in the bathroom. Place safety products in the bathroom like anti-slipping mats and adhesive pads that stick to the bottom of the tub. Also place drain and faucet covers, you can choose covers that are also decorative. Have a cover clamp for your toilet. Just use plain white so that kids will not be curious in peeping into it and be put to danger.
2. Have a budget.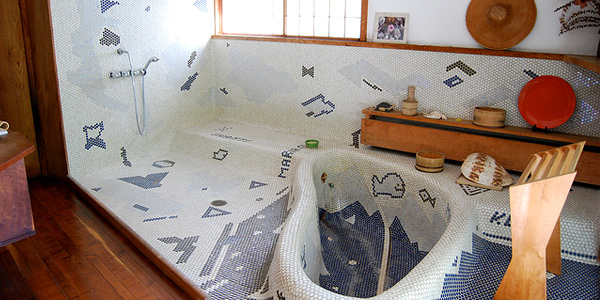 For sure, you got excited when you thought of decorating your kid's bathroom but you really don't have to spend a lot of money on it. There are lots of items that are cheaper of still of good quality. Your kid's bathroom won't be a kid's bathroom forever. So, do not be spending too much.
3. Have a color theme or decor concept.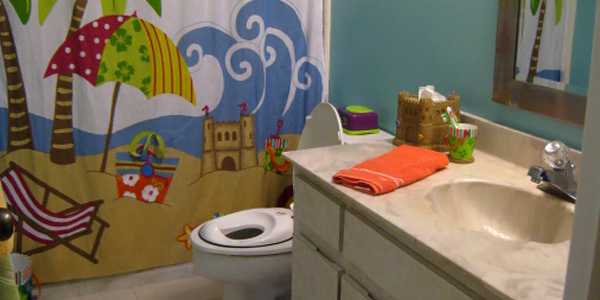 Before you start buying some decor, choose a concept or a color theme for the bathroom. If the bathroom is connected to your kid's bedroom, you can have the same concept. Of course, you have to ask your kid what he or she wants for the bathroom so that you will not just be wasting money.
4. Use theme items subtly.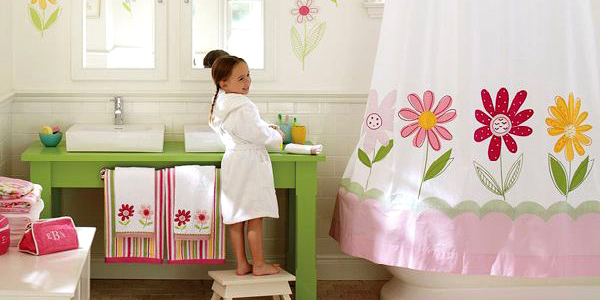 It doesn't mean that just because you have a theme that you will really fill the bathroom with items that jive to the theme. Use it subtly so that the bathroom will not look too busy and crowded. If you already have lots of accessories and items in that particular theme, you can just paint the walls with a solid color that still matches the theme.
5. Be sure it is well lighted.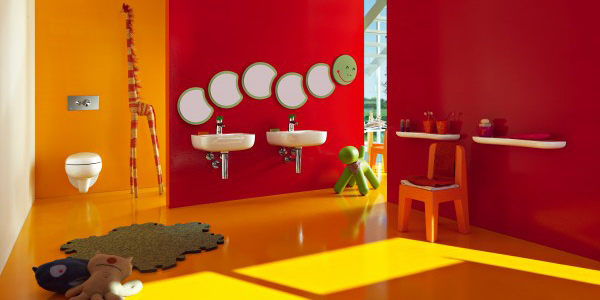 Of course, any bathroom should be well lighted. How much more if it is owned by your kid! It is important for them to see what they are doing and to avoid undesirable things to happen. Place overhead ambient lighting and pendant lightings too to their vanity.
6. Make the bathroom organized.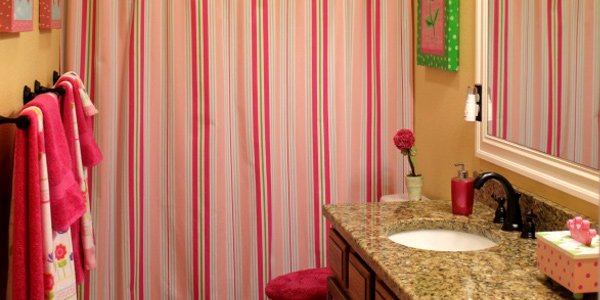 Teach your kids how to keep their stuff. This is a good training for them to be organized. Be sure that it is easy for them to reach these areas. Place vanity sinks with open shelving below it. Have a separate cabinet for bath toys, too. This will help keep their bathroom tidy.
7. Make decors that can easily be changed.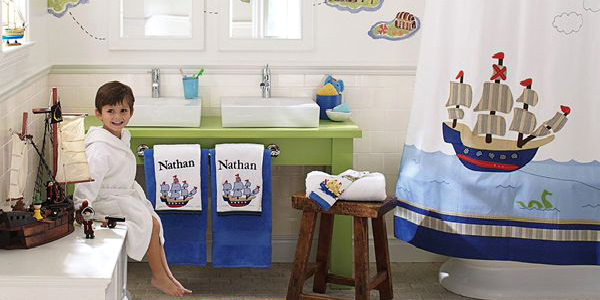 Your kids will not be kids forever. For sure, you will change the bathroom decor when your kids will grow up. So, in decorating the bathroom, choose those that can easily be changed like the paint and curtains. Kids will have a different taste as they become a teenager.
8. Have fun with the paint.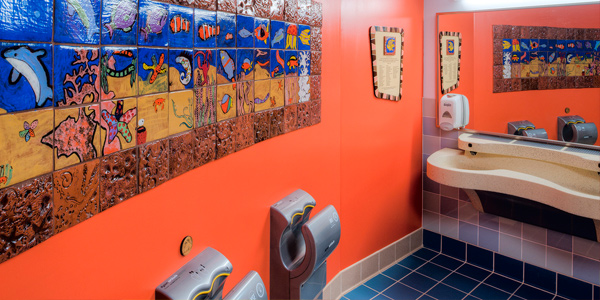 Most bathrooms for kids use murals for their walls. You can do that in order to create a good atmosphere. But this is only advisable if your bathroom is huge. Although, you can still use murals but just a little of it in a small bathroom. You may also paint the bathroom with multi-stripes if you want to or a plain color will already do the job.
9. Use two shower curtains.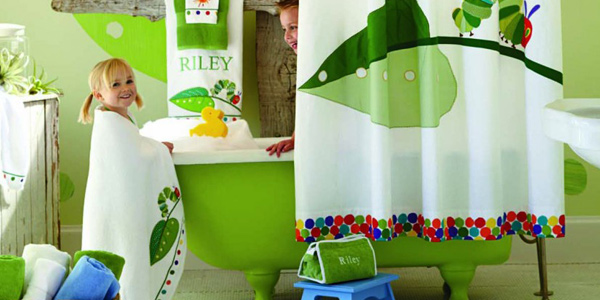 Place two shower curtains in one rod. This will allow the kids to easily close and open it. Choose a shower curtain that will fit the motif and theme of your kid's bathroom. This will greatly add appeal to the area and will even make it look more playful for them. They will surely be encouraged to take a bath.
10. Make sure walls are easy to clean and durable.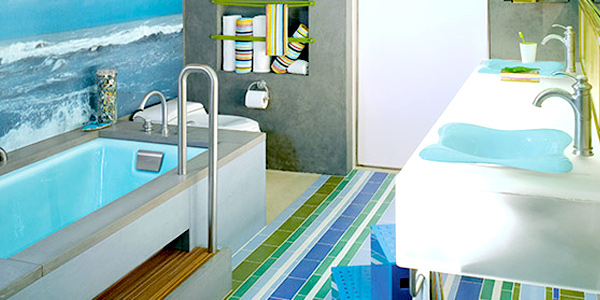 In decorating kid's bathroom, see to it that the walls can be easily cleaned and are durable. Consider areas that can get wet easily like around the toilet, sink and bathtub. Use ceramic tiles, scrubbable wall paint and bead board panelling on this.
It is indeed fun to decorate your kid's bathroom especially with the kids bathroom decorating ideas we have given to help you. You can always look for inspiration from blogs, magazines and others for decorating your kid's bathroom. Also, always bear in mind the safety of your kids when using it. Make sure also that you are training and teaching your kids important lessons while they enjoy bathing.