20 Ways to Add Planters in the Bathroom
It is definitely okay to add plants in the bathroom!
Big or small – planters are planters. In today's home design network – whether it'd be online or in magazines, there are more and more designs coming out. Some are really interesting and pretty while some are definitely tacky – something that we should not even try buying; but then of course, these planters are considered pottery and pottery is art.
For today, we have collated a list with 20 Cool Planters in the Bathroom. The planters that we would be featuring in this list come in different shapes and sizes – and believe me, the planters in here definitely comes in either really small planters and others are real huge. Take a look at this list and tell me what you'd be able to gather with the photos that we have collected.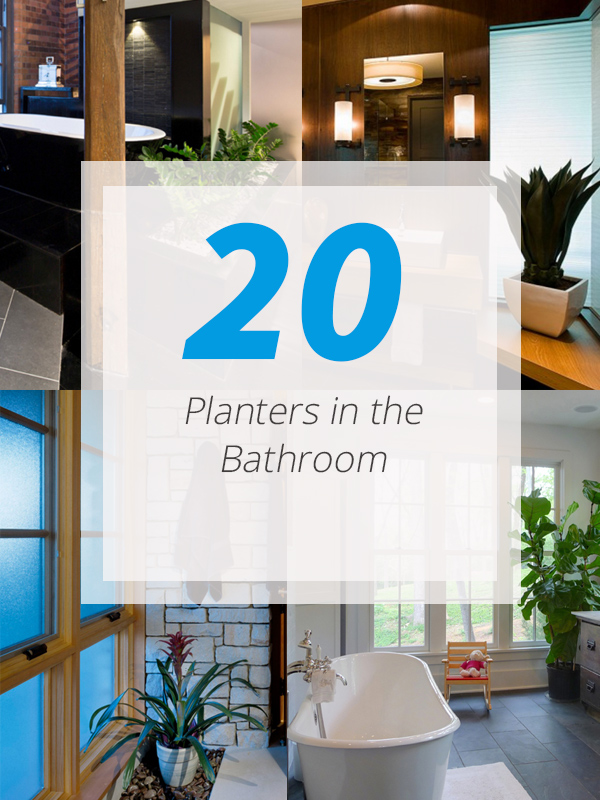 1. Cater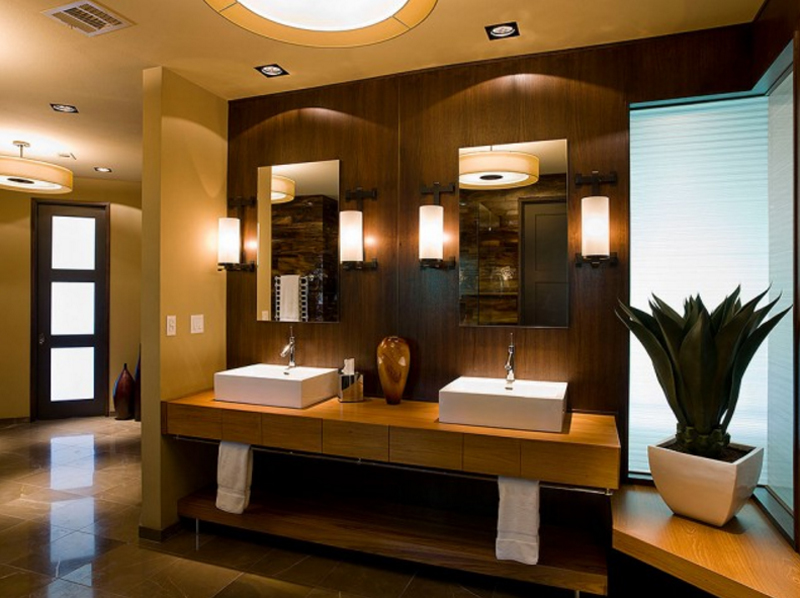 First on the list is one large planter. What did I tell you? Aside from the plant being this large, of course the planter should be bigger than it. I can't tell for sure if this one's legit or not; if you know what I mean.
2. Chalet Moraleja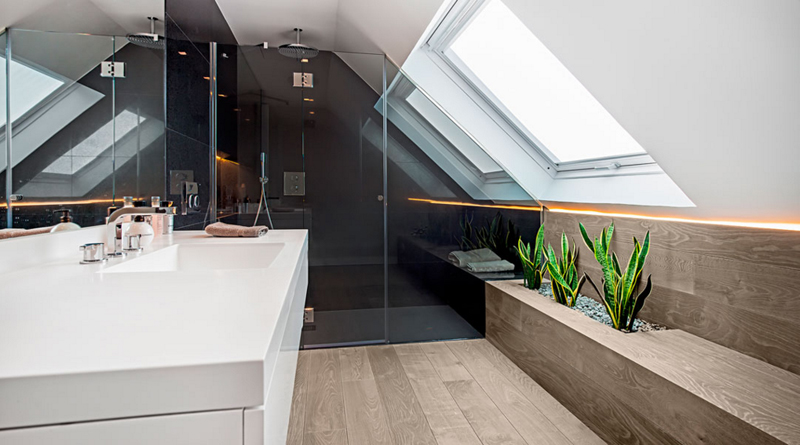 Take a look at the way the windows and the plants are close to each other. The designer did this intentionally to allow light to be directed to the plants that they'd be placing below it. The choice of plant may be specific to the owner or the location, but I think that it's great that they added greens in this space.
3. Dana Point House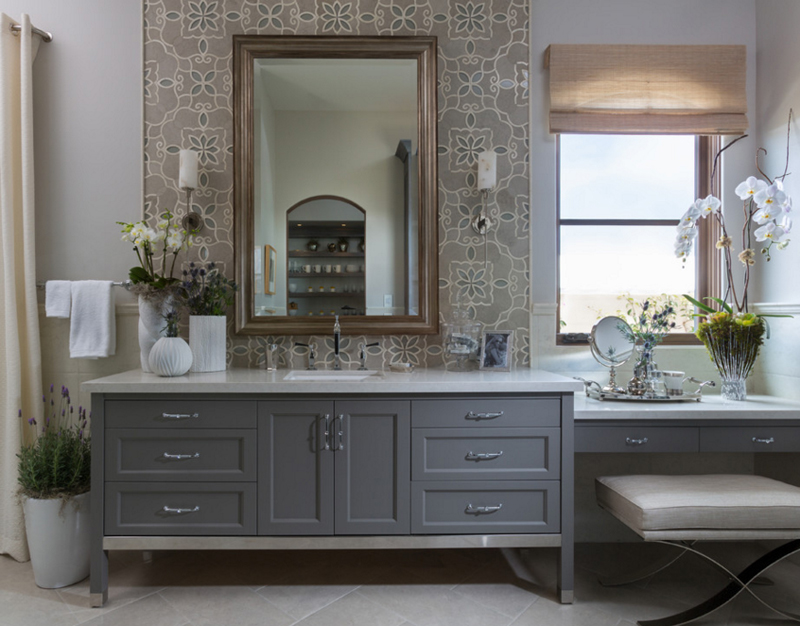 I know that in this photo we can easily confuse the planters and the flower vases, but if you can zoom this photo, aside from the planter on the side of the vanity, two of the 'vases' on the vanity itself is in fact a planter. Not only do they look really pretty, they are really awesome too.
4. Tuxedo Terrace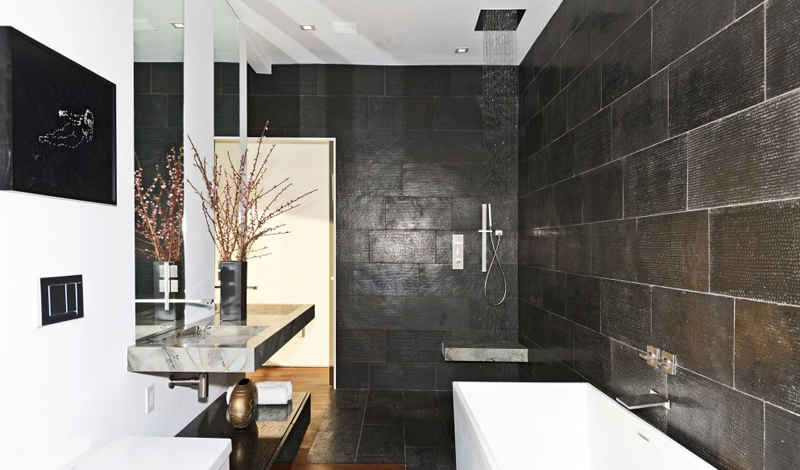 Maybe its bad lighting, but this bathroom sure looks like it needs a bit of that. The color of the tiles chosen for this bathroom is neat and the white and black combination in here is such a classic, I think that it's wise that they in fact chose a black planter to place in the lavatory.
5. Hillsden House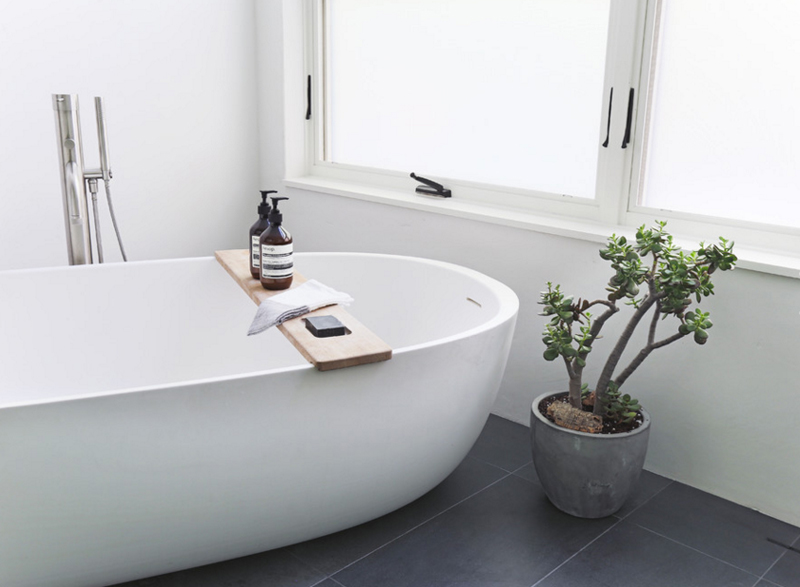 The plant in this bathroom might be bonsai, I'm just not so sure, but it sure looks cute against all the white surrounding it. The planters' color and material may be unknown (but maybe, it's ceramic), contrasts well with the material of the flooring and complements the white area.
6. Manly Penthouse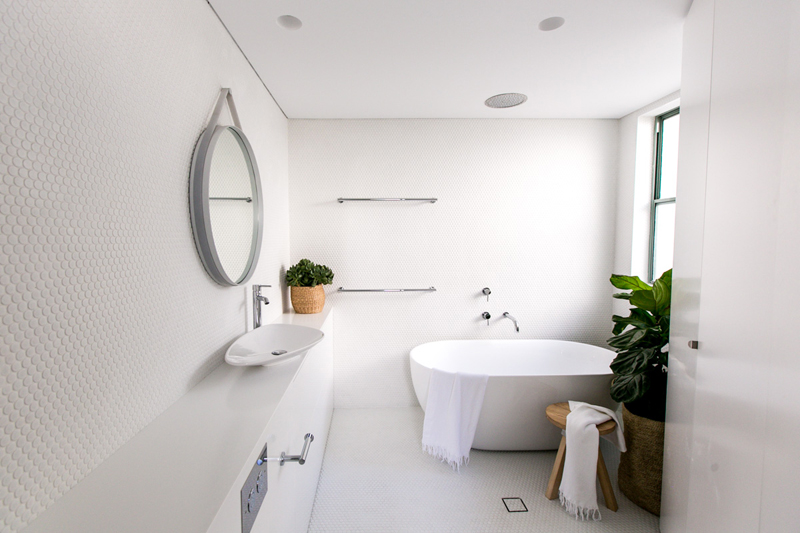 A beautiful yet small bathroom in white – a bathroom that surely looks heavenly and uber clean. I love it! Adding the planter in here not only added charm to it but a touch of nature inside a small white space. The browns seen in this bathroom actually is half the reason I love this space.
7. Masculine Modern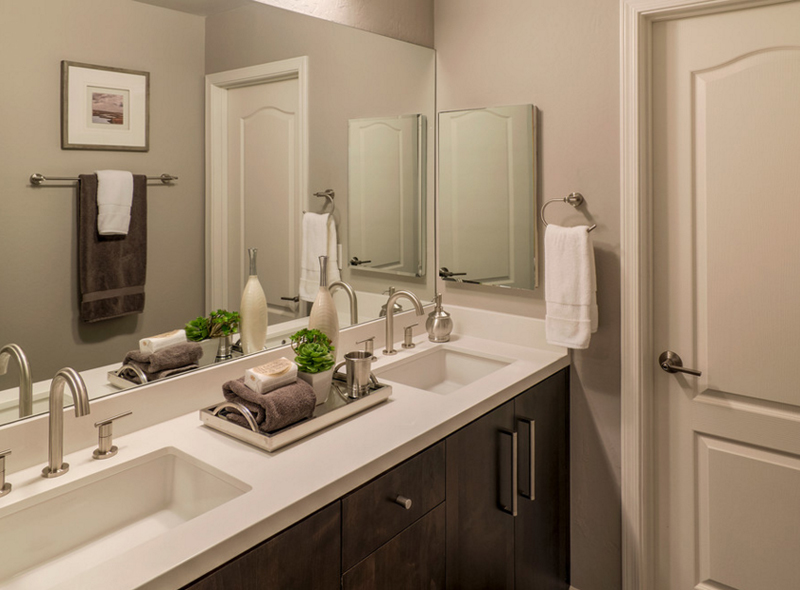 I know that this name calls out the masculinity the space should actually look and feel but I think that the color combination in here is not only ideal for men. Obviously, there is no such thing as colors only for men or women. That being said, I think that adding a succulent in your bathroom does not mean being feminine.
8. Nowita House #1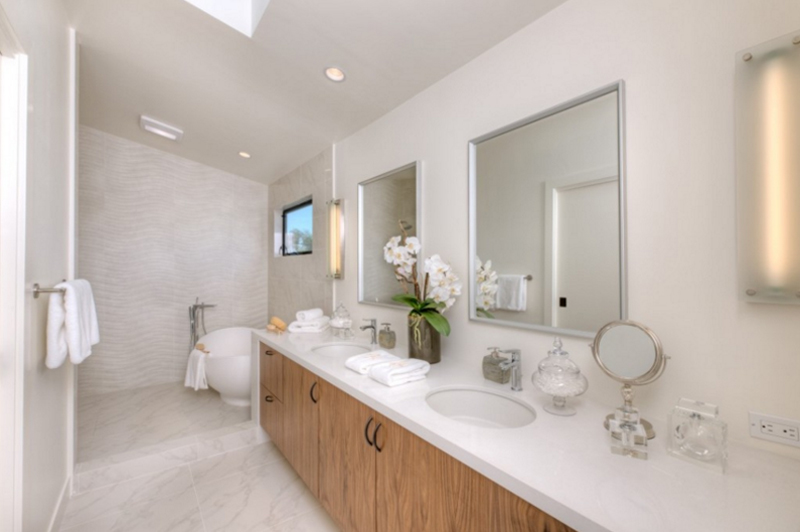 A cute planter is seen in the lavatory of this almost-all-white bathroom and I think that it looks wonderful. The stuff seen in this bathroom is really nice. The mirrors, the hardware and even the cabinet doors – totally stunning!
9. Old Palm II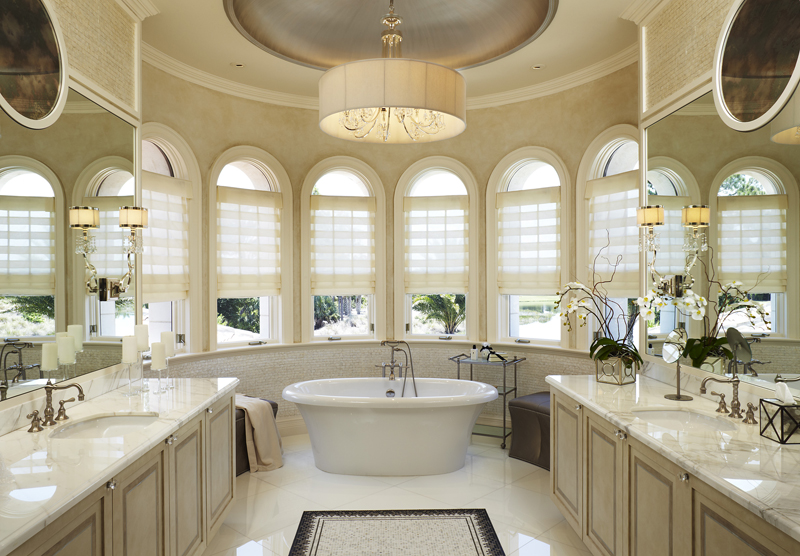 This is one charming bathroom to begin with. The colors of the walls, the chandelier, the tub and even the windows in here is just something worth looking forward to every day after work; to rest or relax after an entire day full of stress.
10. Pacific Rim Home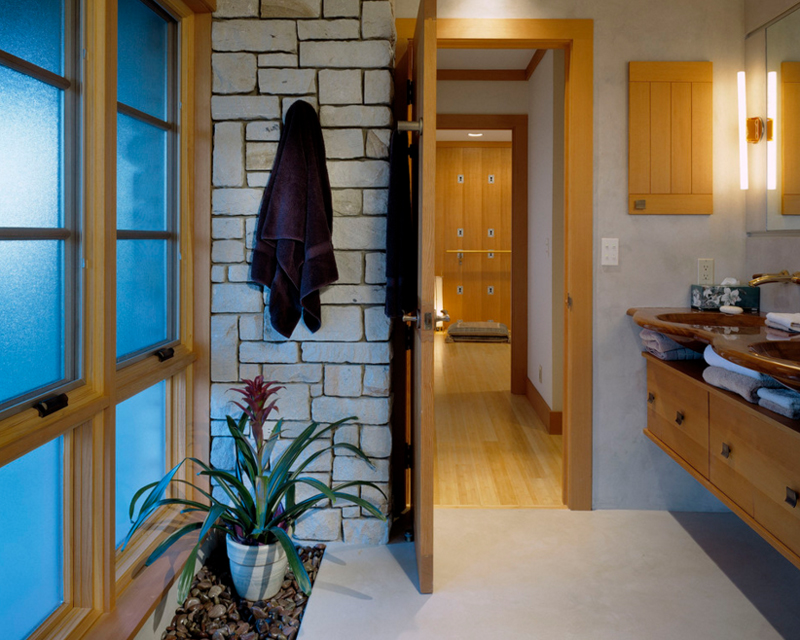 Featured this house a while back and I think that this place looks Asian because of the combination of materials in here – concrete, bricks and wood; even stone, actually. What do you think about the plant used in here too? I have seen a couple of varieties of this plant in our country.
11. Preston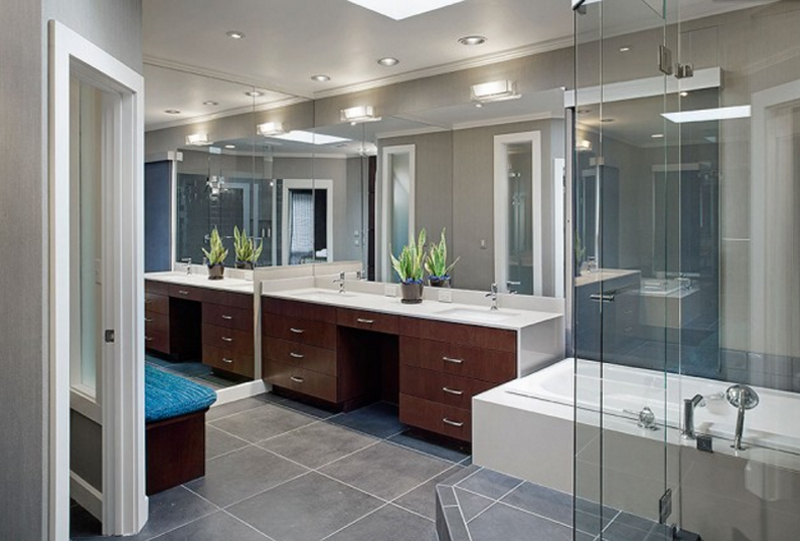 This is one large bathroom, don't you think so? Everything inside it looks like glass – it is expensive and pretty, but I think that this space needs a bit of light to it; not literally, but I guess if you need a bit of light or air, this bathroom is not for you.
12. Stanford Court Residence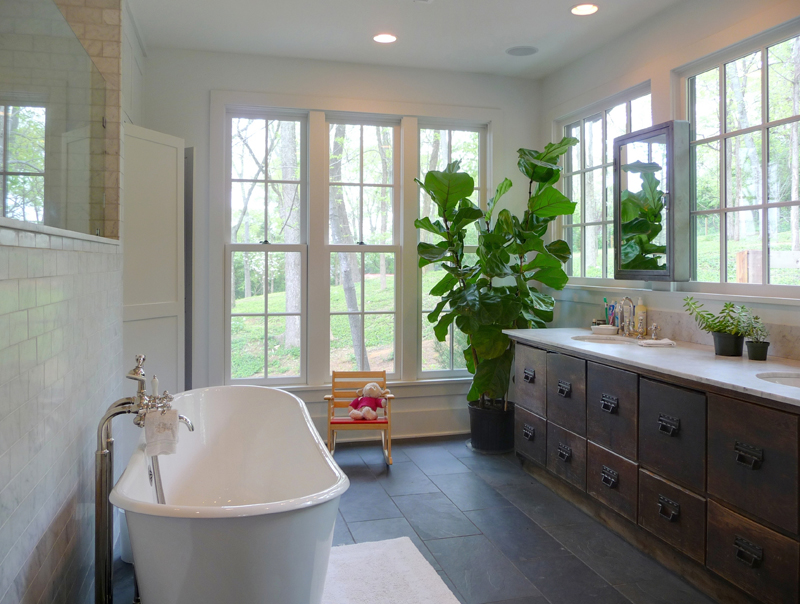 I have always been a fan of plants in the house – in the living room, in the bedroom and especially in the bathroom. My mother used to do it – adding plants in the bathroom; she said that it actually expels smell from when we do number two. The large plant in here sure is a manifestation of how much smell it needs expelling – if you know what I mean.
13. Rising Glen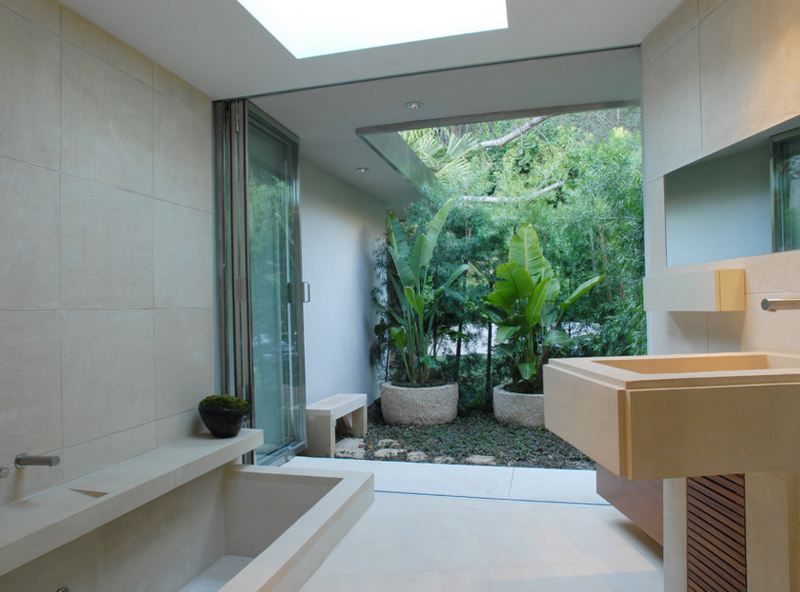 The large planters after the glass doors sure look large and concrete. Most of the planters that are outside the house, like in gardens or swimming pools are usually made from concrete or some material close to it; makes sense because the planters in here are outside the bathroom.
14. Ross Residence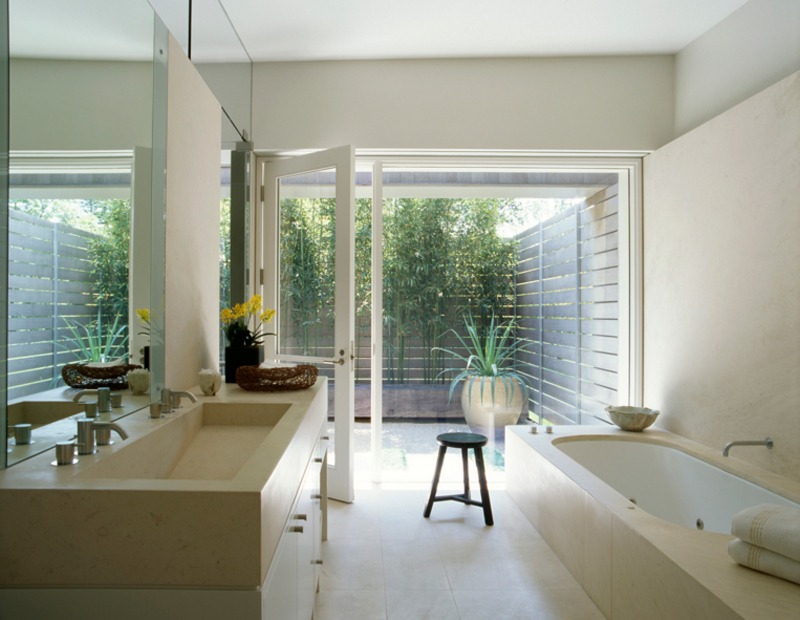 This bathroom may have the least decorations but when you think about it, we do not really need a lot of things in the bathroom to begin with. Basically, we just need a shower, a lavatory and a water closet; adding a tub is just an added bonus.
15. Rostill House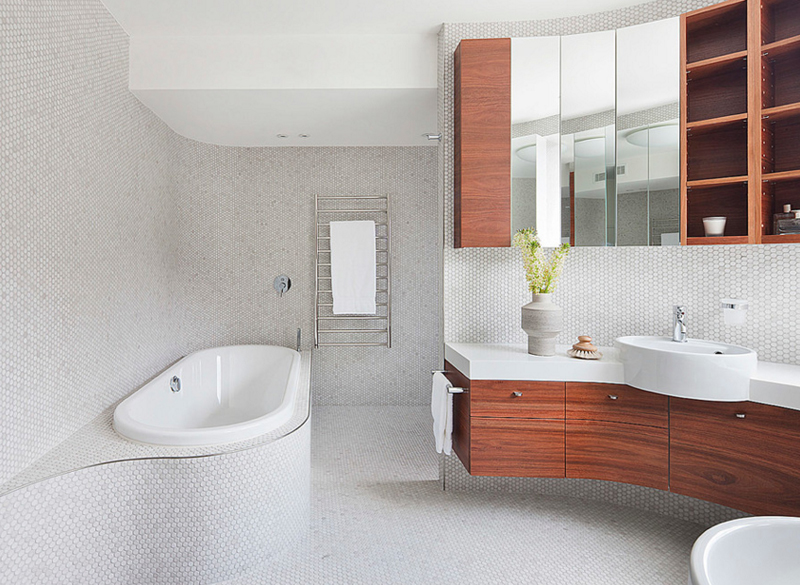 I know that there are a couple of planters in this list that are smaller than this one but I wanted to share this one because this bathroom is really pretty but also because the planter in here looks really special. What do you think?
16. Russian Hill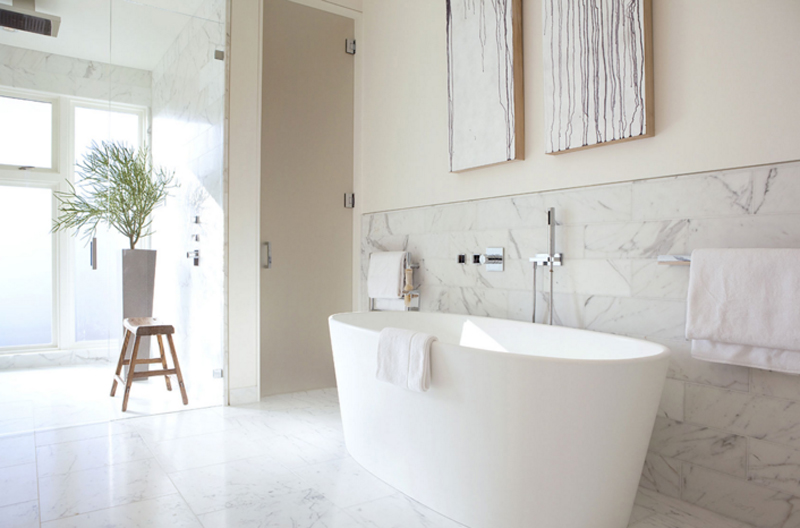 The stunning planter by the door sure exudes stature and grace which adds more beauty to this already perfect-looking bathroom. The tubs look like something you usually see in movies or print ads where beautiful women comes out of – now, I know girls would love to have a bathroom like this one.
17. Sydney Residence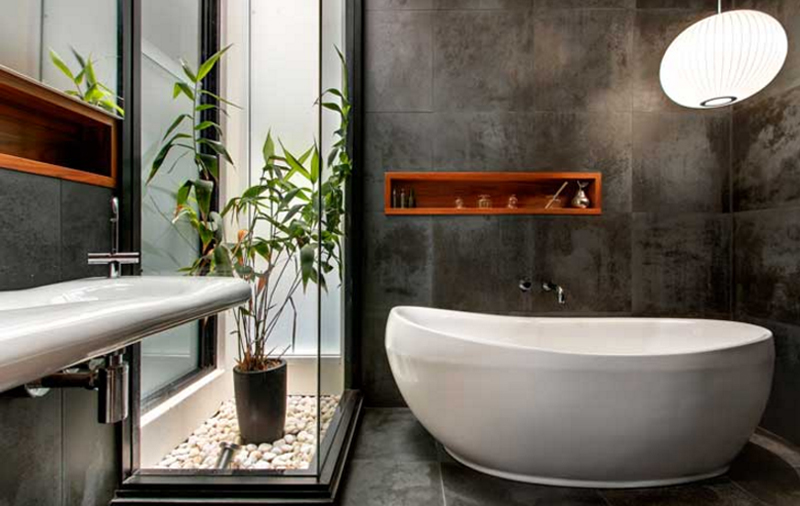 The walls and the flooring in here is pretty amazing! I love the color and whatever this material is – I know that you'd totally love it. The tub is amazing and the lavatory is cool, adding the lantern on the side and the small rectangular nooks are pretty neat.
18. The Carson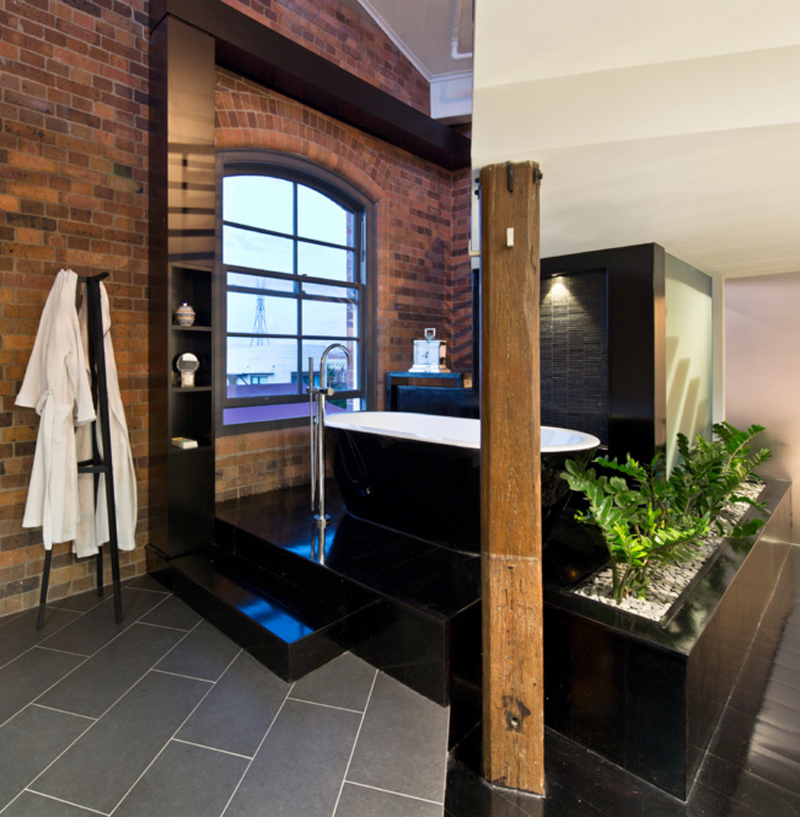 I love how this space is named after a person. I have no idea as to how the name was chosen but I just like it. The color of the tub and the area closest to it is in black and I loved this space even more. Adding plants near the tub created a bit of hominess to it.
19. The Overlook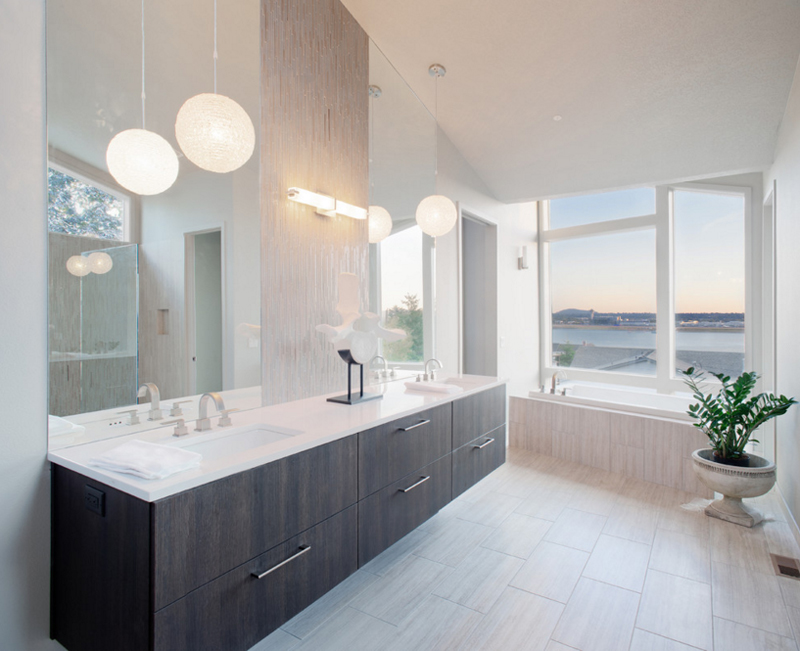 Notice how the design of the planter in this bathroom looks like something you'll see in Roman or Greek themed gardens. Whenever I see planters like this one, it usually comes with some variety of fern; but then of course, we know that we can usually place any plant in a planter.
20. Los Angeles Bathroom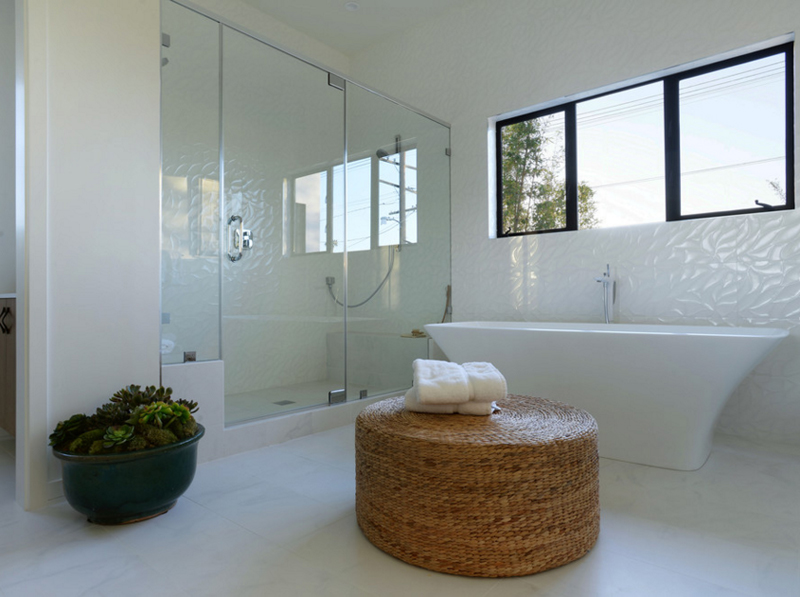 The planter where the succulents in here are placed sure looks neat; from what I've seen on TV, placing different types of plants or succulents in one large planter is one of the latest practices people who handles plants do. From this photo, I think that we know that the plants in here is a variety of succulents.
At the end of this list, you should have realized that aside from eating greens, you'll need some of it inside the house too. I think that the planters added to bathrooms like the ones above added a hint of love and care to each space, considering that the bathroom spaces above were in fact contemporary and somehow modern too! With that, I end this list with a recommendation for you to check out the 20 Contemporary Planters in the Living Room. Thanks for reading!