Black Cabinet Designs in 15 Bathroom Spaces
Black always gives timeless beauty to something not just because it can survive through trends and fads but because it can also fit in whatever kind of interior you have in your home. We can spot many items in the house that has black in it and we would certainly admit that it stays there for long than those with flashy or bold colors. And that could also happen in our very own bathrooms. Yes, bathrooms can get that timeless beauty too not just in the walls or flooring or ceiling but even just in the cabinets.
We have gathered some bathrooms with black cabinets. Aside from the varying designs of the bathrooms, the cabinets differ in style too. Yes, what you will see are all black cabinets but take note of their designs and how they appear in the bathroom that has a modern design, a traditional one or even an eclectic bath. You can look into them below.
Bathroom Cabinet Idea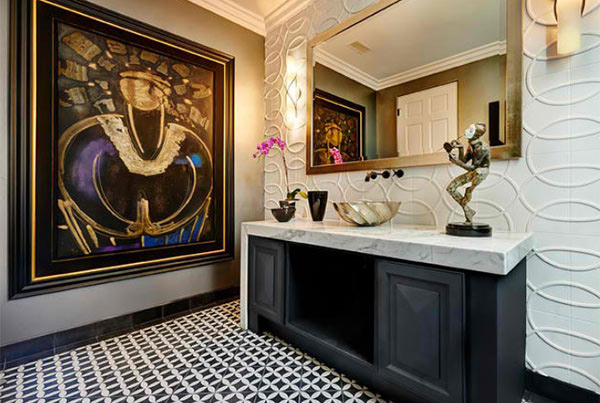 Sure, we love the walls of this bathroom and the floor tiles as well. But you can see how humble the cabinet is which actually added elegance to the space.
Four Season's Residence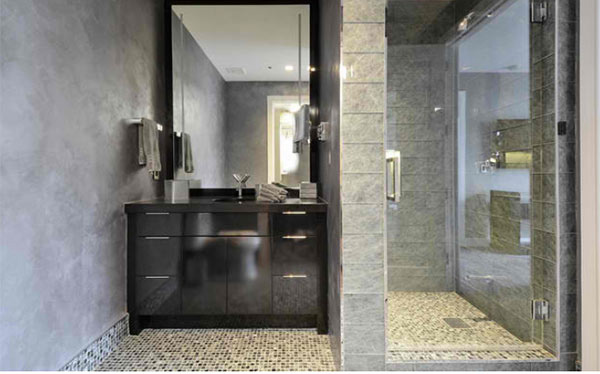 A bland high-rise condo was transformed into a sleek and bold space like what they did with this bathroom with a black vanity and unique custom lighting.
Bath Interiors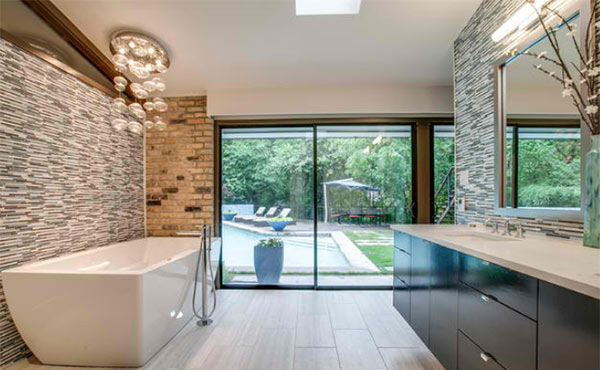 You would certainly like the look of the walls for this bathroom. The flat-panel cabinet looks clean without adding noise to the space.
Bayview House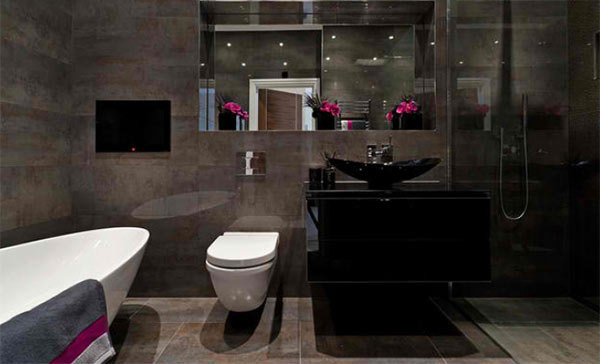 As if the black cabinet wasn't enough, the lavatory was black too!
Bathroom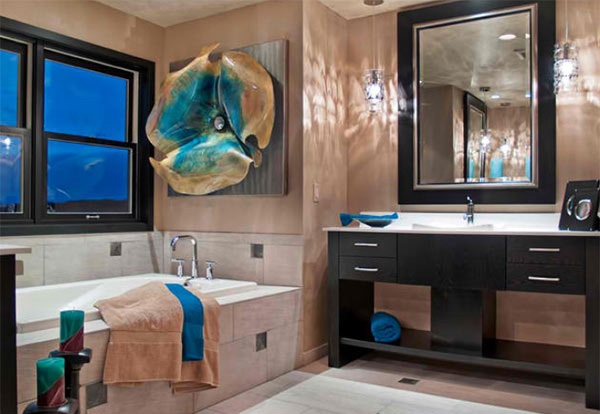 That floral wall decor which also seems to look like a shell, adds appeal to the space. The combination of colors here is very nice especially with black present in it.
Toro Canyon Residence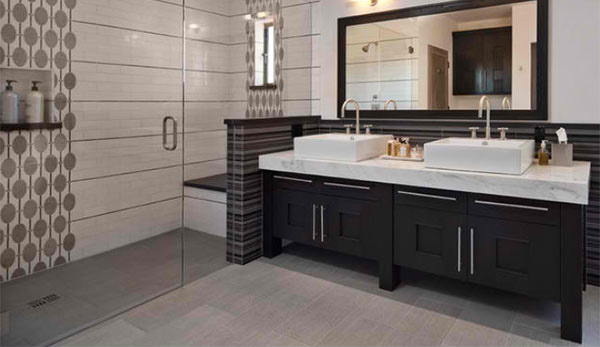 Cute striped wall with black cabinets look perfect together. Even one wall with geometric designs is fascinating too.
Master Suite Bath Cabinet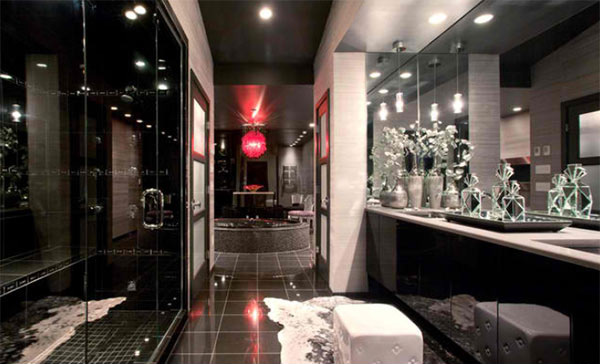 What an elegant bathroom! Glamour was brought by the lighting, black granite floor and glossy black cabinets.
Vintage remix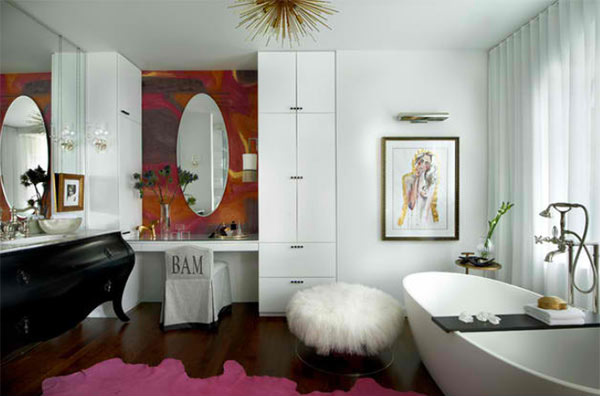 A black vintage cabinet adds a huge difference to the look of this eclectic bathroom. Yes, we really love it!
Kensington Drawer Bath High Street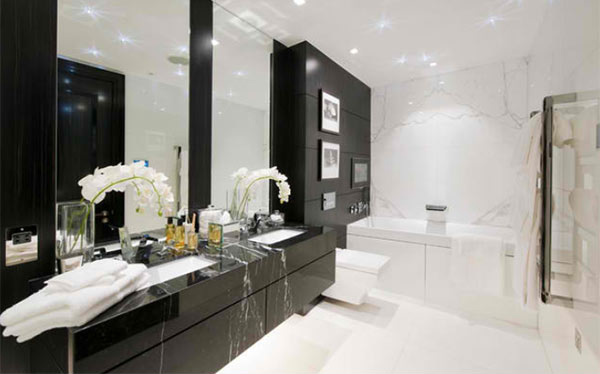 Aside from the black vanity, other storage areas were also in black to observe coherence as well as beauty.
Gallery Loft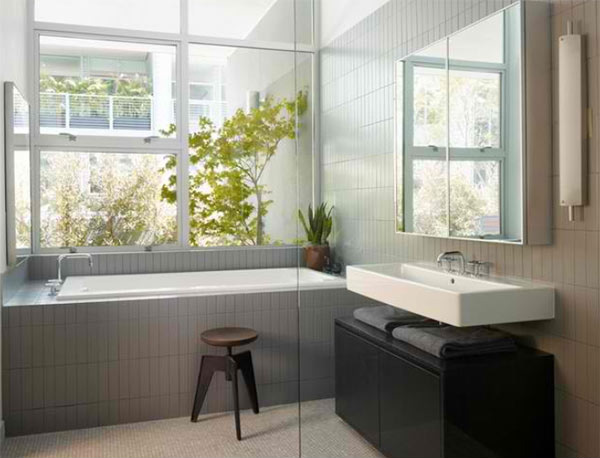 Because of the view outside, the bathroom looks very fresh. The black cabinet just below the lavatory is a good idea for this area.
Crown Terrace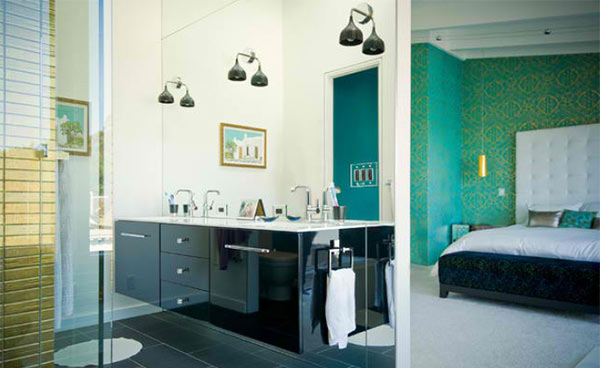 This is one master bathroom that impressed us all! The colors are just heart tugging even that glossy black cabinet.
Bathroom Masterpiece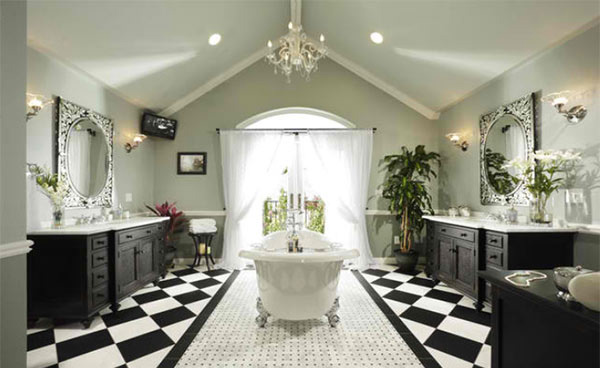 The wall is painted in Valspar while the ceiling is in Midnight in Paris. Nice traditional space though.
West Preston Residence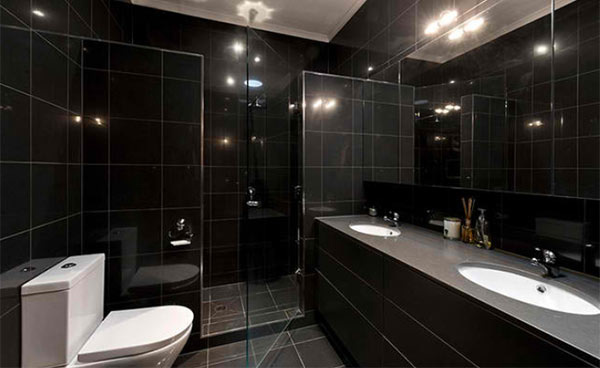 It may look dark in all black but it is a lovely spot in the house. We even think this is easy to clean!
Vanity Bath Ideas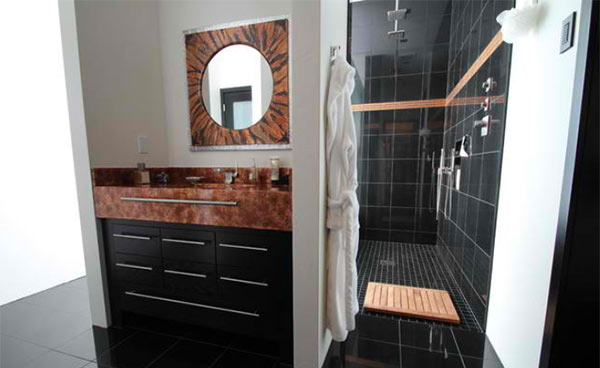 The black lacquer on Oak cabinets with a copper top is a pretty place in the house where they can find comfort, privacy and relaxation.
House in Chelsea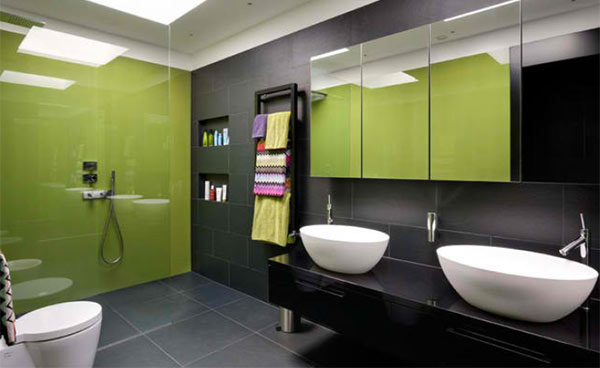 The colors in the bathroom is so modern even the for the cabinets!
We know you love it because we like it too. You can see how black cabinets can look pretty no matter what the interior's style is and no matter what colors are used in it. Even the design of the cabinets is impressive too. Were you able to pick a space which is similar to yours or has a design that can be applied to your own bathroom? Well, if you think it is time for a bathroom makeover, bookmark this post for future reference! You can also check some black vanity sets for the bathroom.