Inexpensive Ways to Add a Refreshing Look to an Outdated Bathroom
Is there such thing as an outdated space? Well, there is. Let us say, it has been there for so many years and had been used by many people from all walks of life. We know that as time pass, everything tends to deteriorate in value and aesthetics. Aside from that, we may feel like we need to do some changes in a certain area so it can be more functional and it could cater well to its users. Let us say for instance, the bathroom. The bathroom is one space in the house that we use each and every day for personal hygiene. And yes, we have to see to it that it functions well and it has that comfortable aura.
We can always update our bathroom spaces when we want to. It actually depends on what certain areas you want to work on. Sometimes, you would spend too much but there are also instances when you don't have to spend a lot of money in order to update your bathroom. There are times, when all you need is a little creativity and a whole lot of patience in order to get the kind of bathroom you want. So, we will be giving you some tips on how you can add a refreshing aura to a bathroom, no matter how outdated it is.
1. Assess your bathroom.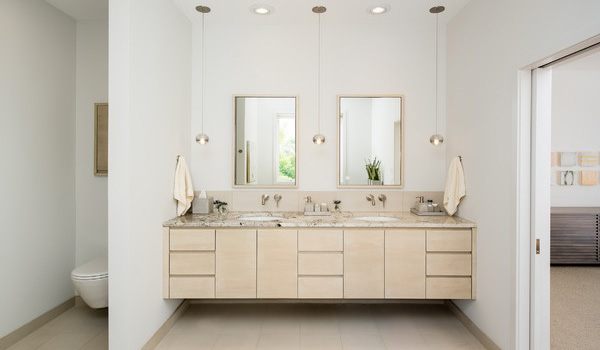 First and foremost, check your bathroom. What are the things that you want to change? Which part of the bathroom can you update without spending too much? What are the areas that you want to retain as is? What kind of look and feel do you want for your bathroom? And of course, does your bathroom really need an update? Are you certain that your space really is outdated? How can you do an update then? Think things over before you finally take the first step. And if you think, you need that update, them go for it.
2. Look for inspiration.
Well, you can get so many of this online. You have Home Design Lover that offers you a list of bathroom designs as well as some DIY you can use for your bathrooms. There are also many interesting spaces that you can see even in Pinterest. Save those bathroom interiors that you like so that you can create an inspiration board for what you want to have in your bathroom. Don't forget about the DIY stuff. You can save a lot from it.
3. Update the colors.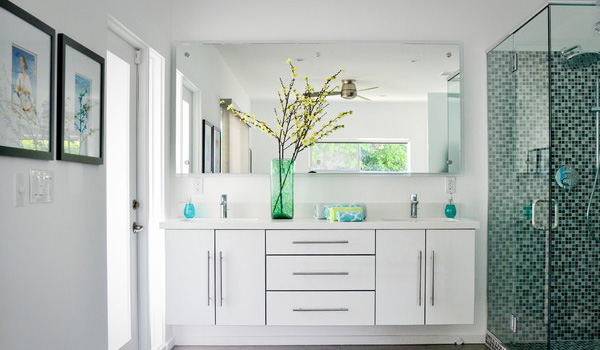 You can add some colors to your bathroom merely by adding bathroom accessories with colorful designs. Decide on the kind of color you want which may also depend on the kind of aura you want for the bathroom. If you want some lively feel, then bring in bright colors of yellow, orange, and even pink. If you want a calm atmosphere, then go for earth tones which can also be warm and serene. But you can also add some bold accents of red and other striking shades into it. Even a contrasting combination of black and white will be a good choice.
4. Get new fabrics and curtains.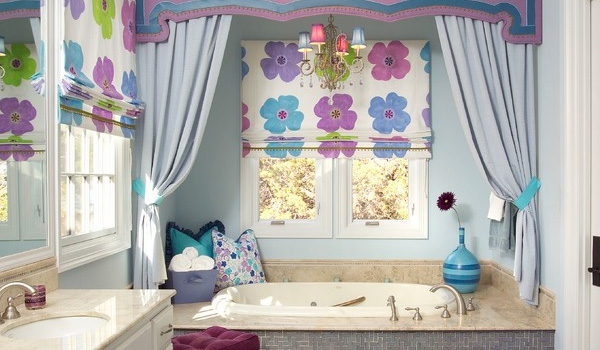 Yes, not only the bedroom or living room make use of fabrics and curtains. Even the bathroom use it too. So, change your curtains if you have one. Don't forget of the color you have decided upon. You can choose those with prints or you can stick with a plain color. You can even combine two plain colored curtains for a more interesting look. If you are using a shower curtain, change that too. There are plenty of lovely designs you can use.
5. Store toiletries in lovely accessories.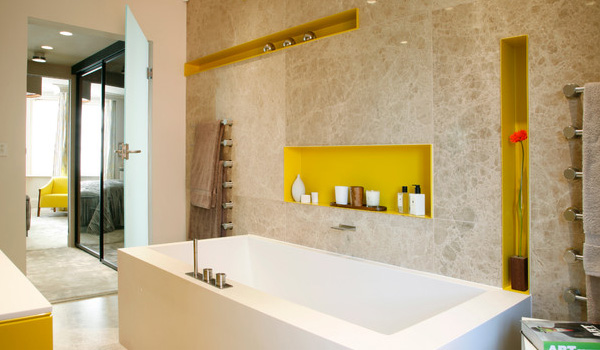 Bathroom accessories set are small details in the bathroom that can actually bring your space into the next level. Accessories set come in so many designs and colors. There are simple ones but there are also those that are designed to fit a theme. I even enjoy looking at the different styles of bathroom accessories because they aren't just beautiful but also serve an important function as they contain the toiletries we need for staying clean and fresh. Try checking out your local stores because for sure, they have some cheap yet beautiful bathroom accessories set available that will suit your taste.
6. Add a vanity mirror.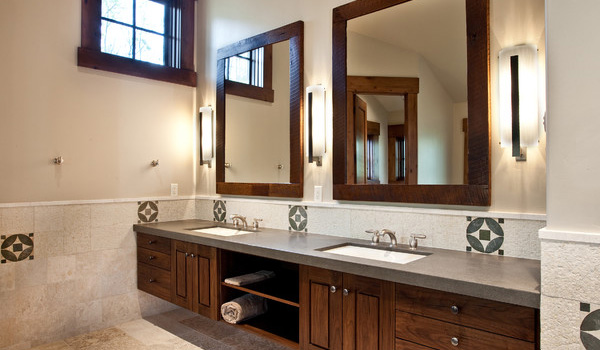 If you don't have a mirror in the bathroom, add one. You can opt for those with decorative designs or you can just use a plain mirror you. Got a spare mirror in the bedroom? Bring that to the bathroom. You can place it above the sink so it is easier to check yourself when you use the bathroom. But if your bathroom is spacious and you have a vanity area and an existing mirror, you can either add a beautiful frame to that mirror or some DIY decors around it.
7. Organize your bathroom stuff.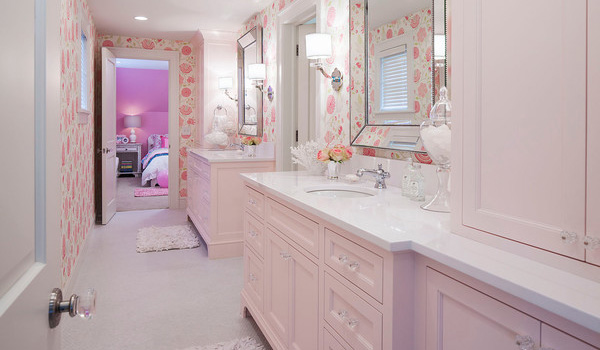 Cluttered bathroom? It is time to keep all the mess. You can start by throwing away items that are no longer useful in the bathroom. Then organize everything especially the cleaning materials. See to it that these are concealed from view of else these will be eye-sores for the bathroom. You can update your storage space too. Add a wall cabinet if you want to or resort to hanging baskets, ladders as shelves, and many other smart bathroom storage ideas.
8. Change some hardware or fixture when needed.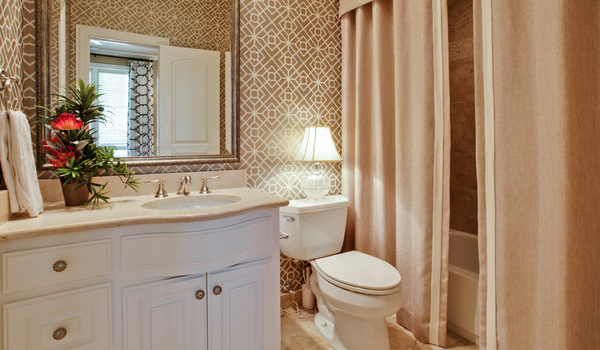 Is that faucet leaking? Then change it. But even if it isn't leaking and you just want a new faucet, then get one. When you buy one, don't forget to check the design and the price. Another good way to update the bathroom is by adding new hardware into it. Cabinet and drawer pulls are small details that may go a long way. These are inexpensive too but can give your bathroom a new look.
9. Update your lighting.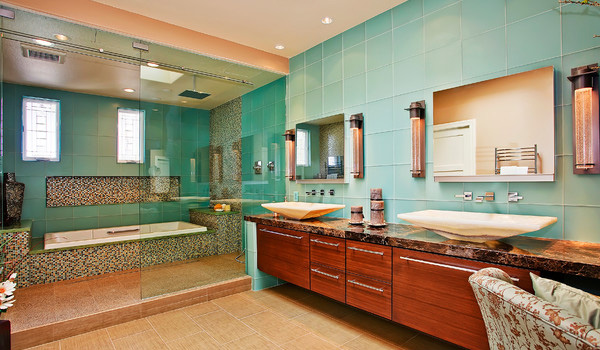 If you are using a boring lighting, it is time to give it some update. You have two options, buy a gorgeous light from your local store or make one. Yes, you can make your own lighting from bottles, cans, and many other objects that are already available in your house. If you will just make one, don't forget to search for DIY lights from the internet. You will be amazed of the different designs that you can work on at a very low price or without spending anything at all!
10. Decorate!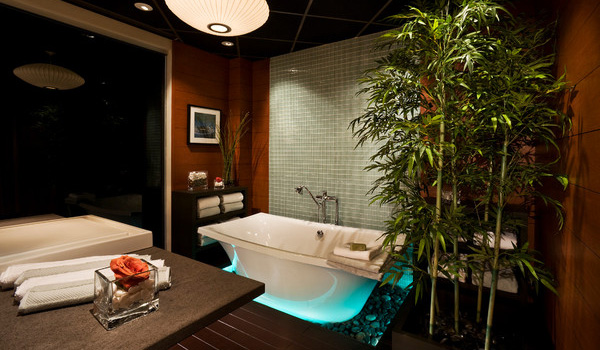 Yup. Just go on with the decorations. Add a wall art. You can merely print a lovely quote or photo and frame it. Then install it on the wall. You can even be more creative by having a wall gallery comprised of frames with different sizes. Add some fresh flowers and plants too because this will bring a fresh feel to your bathroom. Add other displays like sculptures on the vanity, just make sure the size is right.
Well, we hope you found these tips useful. You really don't need to loan money just to give your bathroom a new look. Not unless you are going to change the flooring and the layout and bring in new toilet, bath tub and shower enclosures. Now you would need to spend some more in that case. But if you are tight on budget, then just stick to the little details and for sure, you will be happy with the outcome. Like what I said, updating a space is just a matter of creativity!