20 Alluring Designs of Tiled Bathrooms
We would all agree that a bathroom would have tiles flooring and even walls. Most of the time, bathrooms appear like this and yes, it is how a clean and beautiful bathroom looks like for most of us. But aside from the usual white tiled bathrooms, there are also other tiling styles and designs that we can use to make this space look more creative and attractive at the same time.
I know you have seen many tiled bathrooms but allow us to give you a list of gorgeous bathrooms with tiles. You can actually play with colors and printed tiles too. Some have creative manners of arranging the tiles while still others use tiles with lovely textures and designs. Come take a look at some tiled bathroom spaces.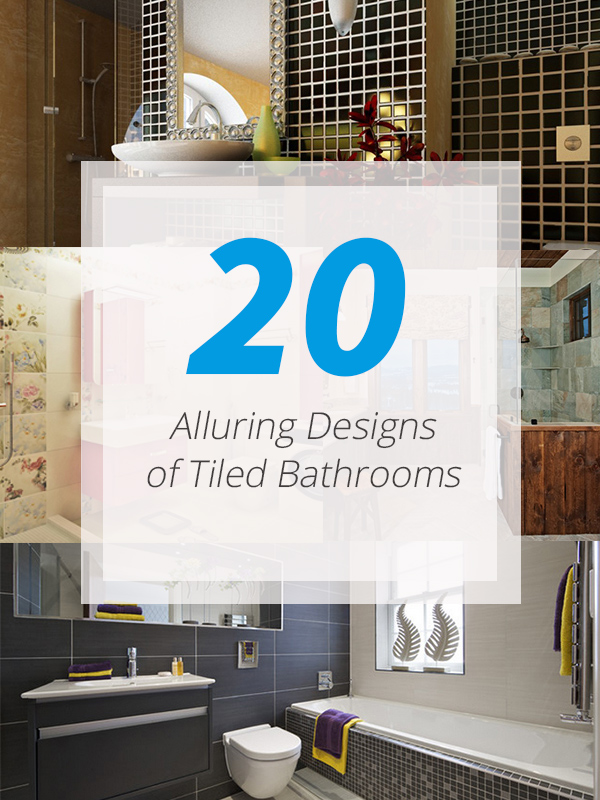 1. Whistler Residence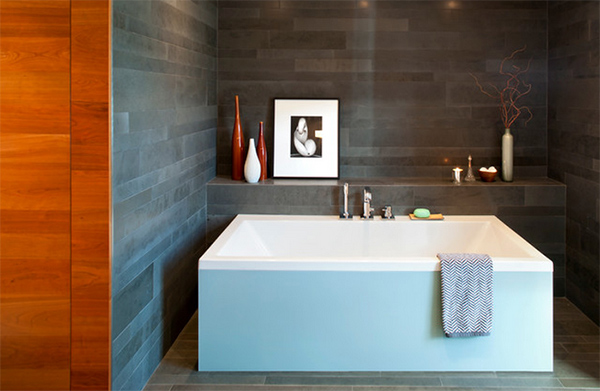 A contemporary bathroom with some natural texture on the tiles giving it a subtle Zen feel.
2. Interiors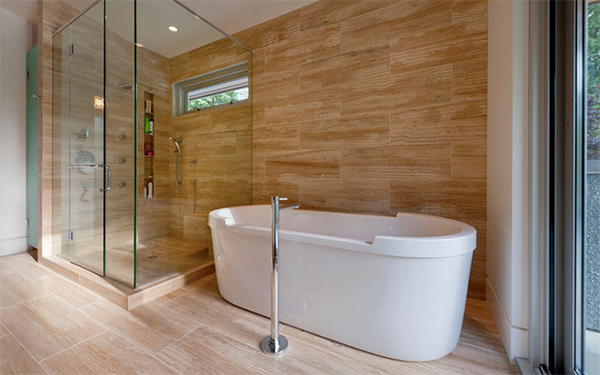 This one has a similar ambiance to the space above but the tiles are lighter in color.
3. Balaclava House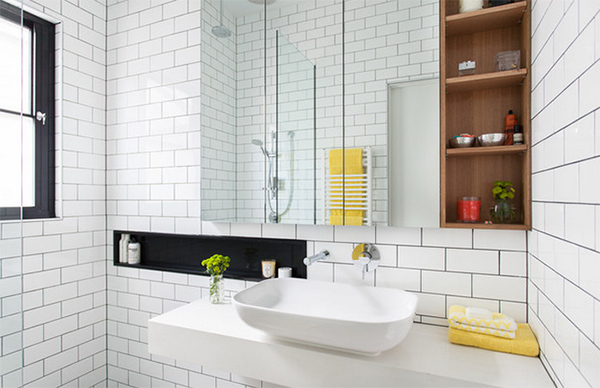 Subway tiles were used here for a classic and timeless look.
4. Turquoise LA Interior Design – Venice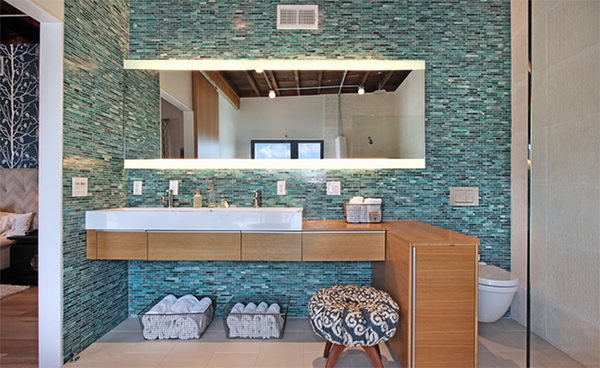 Green, white and black mosaic tiles were used for the wall while cream tiles where used for the floor.
5. Kids Bathroom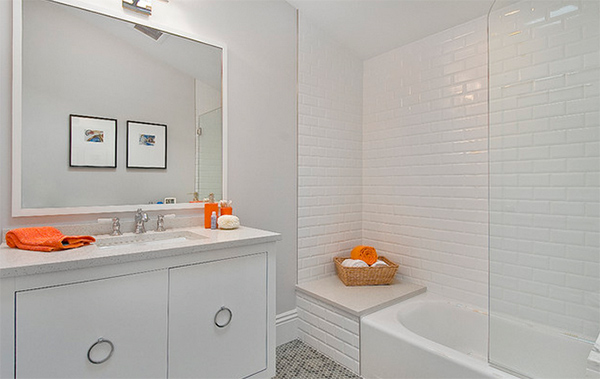 Nothing beats the beauty of a tiled bathroom in white. Looking really clean!
6. Contemporary Bathroom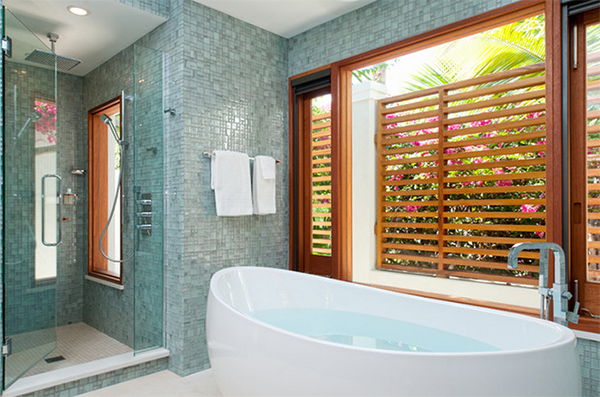 Beautiful decorative green ceramic tiles were used for this bathroom. Meanwhile, the flooring is in white.
7. College Hill Bathroom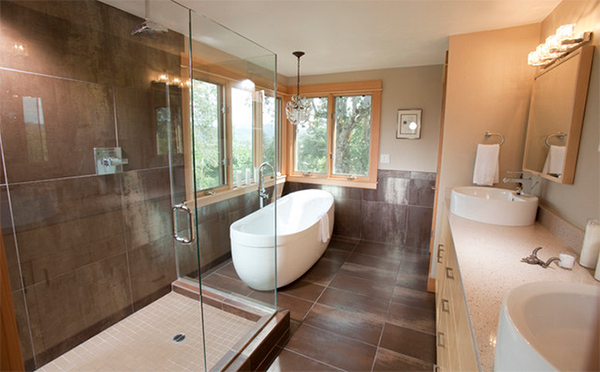 Large brown tiles look nice in this bathroom. To avoid a dark space, glass was used for the shower.
8. Clarendon House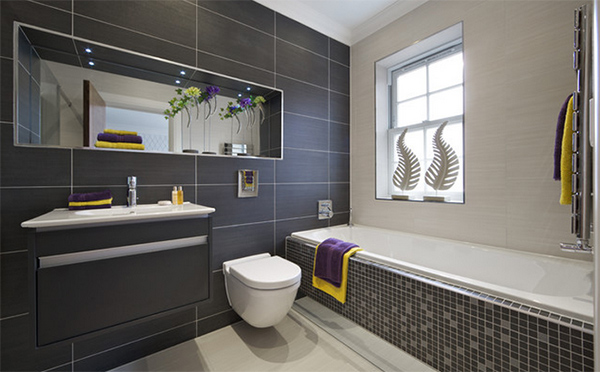 Love the look of this bathroom! Who says using black tiles is dull and dark?
9. Bathroom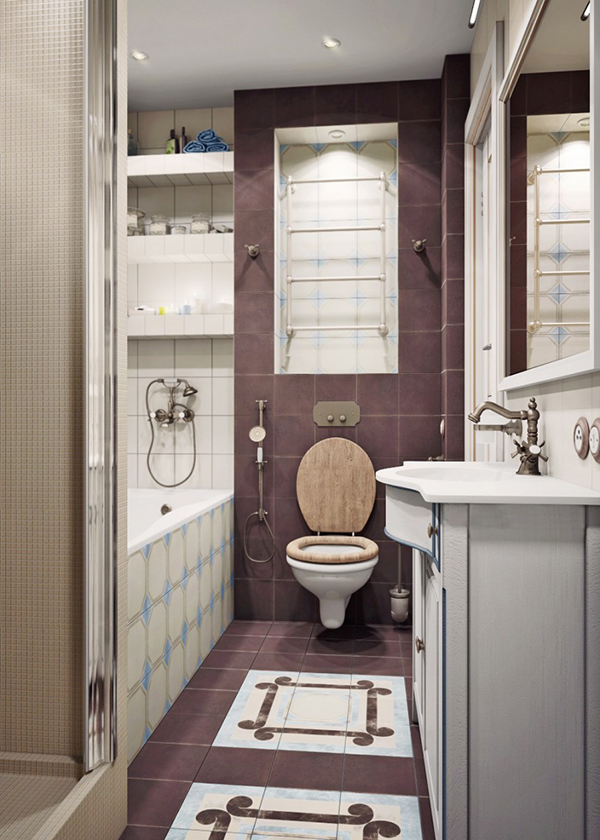 You can see decorative printings on the tiles used in this bathroom with intricate blue design.
10. Bathroom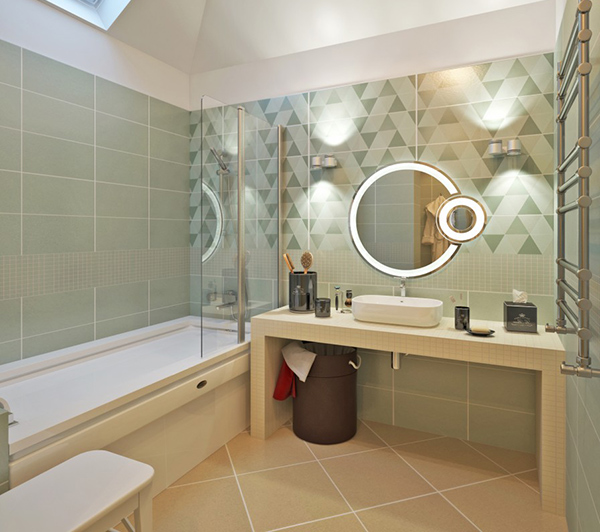 This bathroom used different styles and sizes of tiles. Isn't it lovely?
11. Ensuite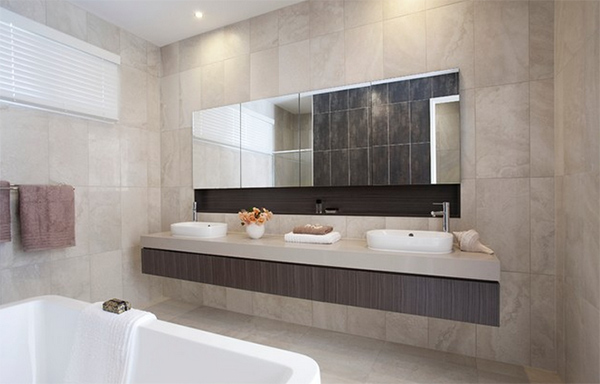 A bathroom that looks gorgeous in natural texture mimicking the color of sand.
12. Jade Garden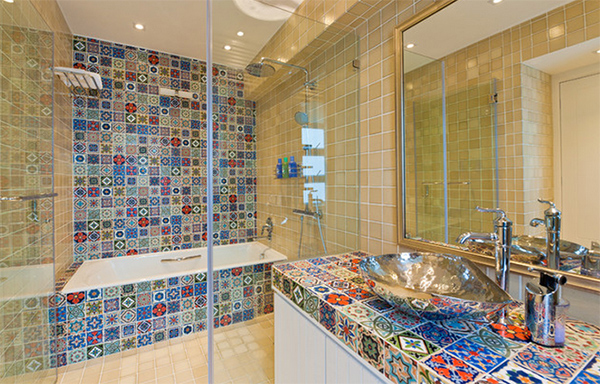 Go Moroccan with different patterns and colors for the bathroom tiles. Pair it with a plain light colored tile so it will not look too busy.
13. Colorado Retreat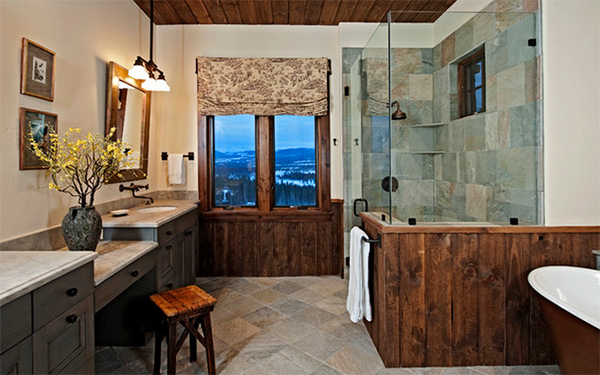 The flooring and the wall used similar tile design that reflects stone.
14. Shower Room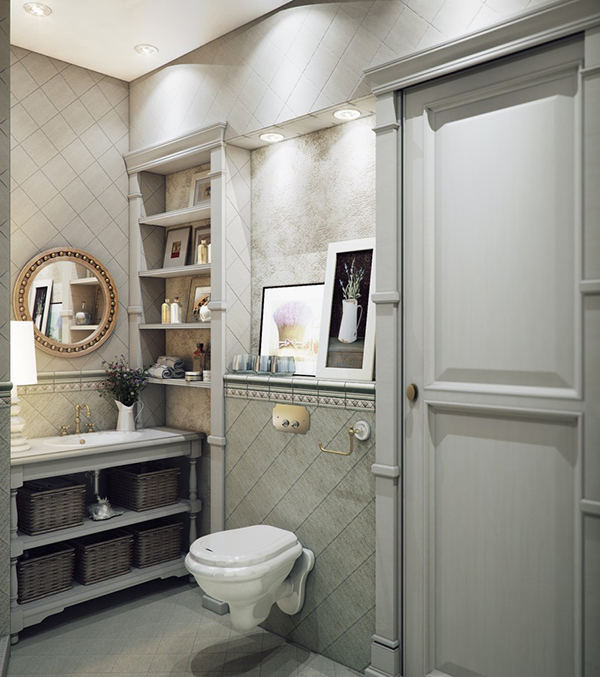 You can also use tiles this way so it will look like a diamond.
15. Type 1 bathroom 4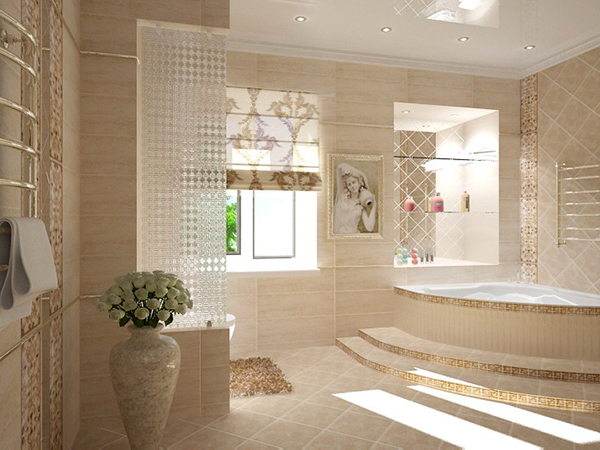 Such a pretty and relaxing bathroom with a sophisticated appeal! Just look at the tiling and all!
16. Ensuite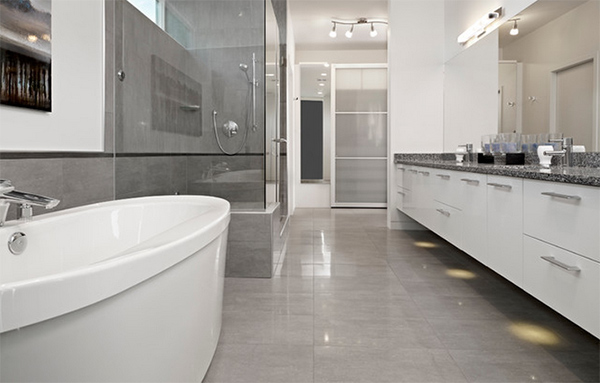 A modern bathroom in gray with a floating vanity to make it appear visually larger.
17. Honore-Contemporary Master Bathroom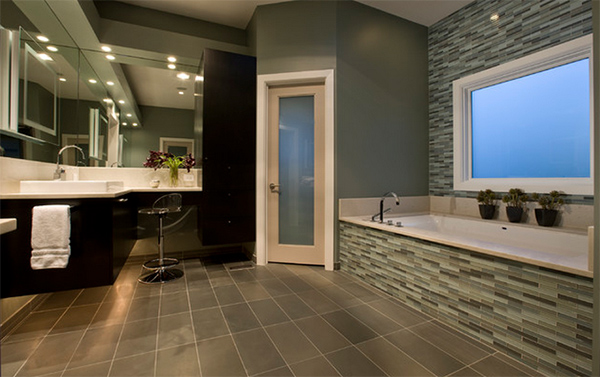 For the bath tub area, rectangular mosaic tiles were used that complements with the flooring.
18. Bathroom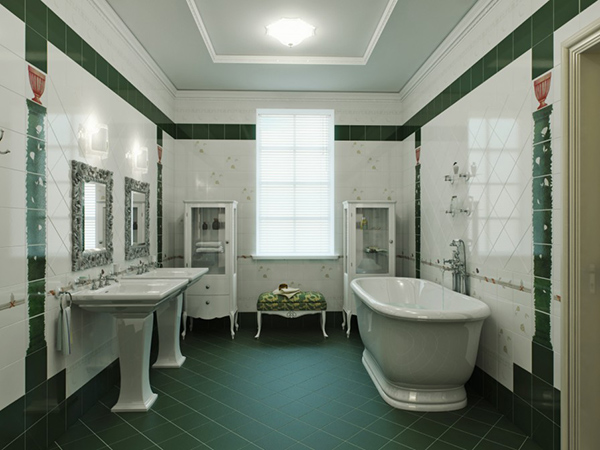 Who wouldn't love that green pillar made from tiles? With ones creativity, anything is possible!
19. Bathroom at Bedroom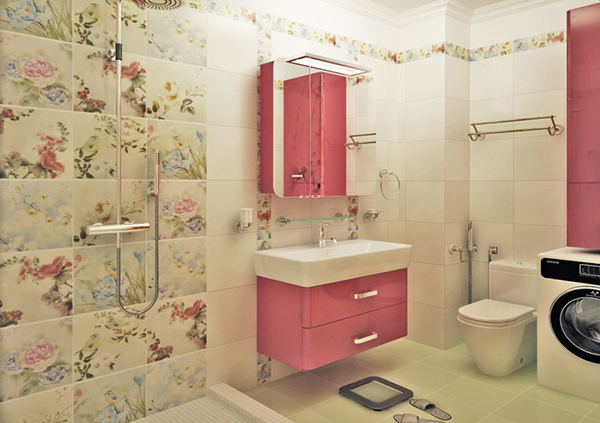 Floral wall tiles could give the feel of Spring to your bathroom. This is so girly but not childish at all!
20. Bathroom Aromatherapy and Relaxation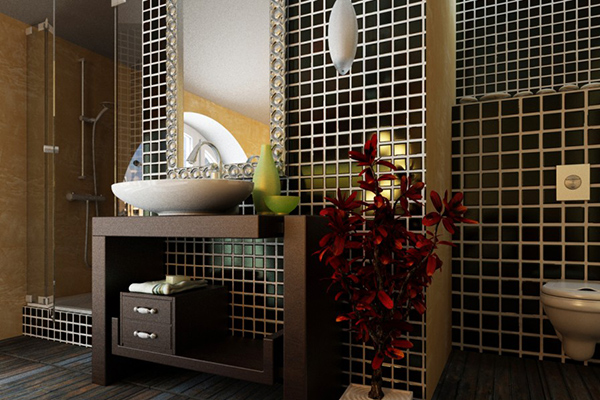 Black tiles with white grout could do amazing things to a space just like this bathroom!
A tiled bathroom looks neat indeed! But when you play with tile designs and styles, the bathroom looks even better just like the spaces above. You can even give it the kind of appearance and theme you want. Make sure that when it comes to tiling work, you only hire a tiler that knows what is best for your space. Do you like the above bathrooms?