15 Dream Bathroom Design Variations
Each of us has different design preferences. We are considering different aspects and points before we finally decide on the kind of look we want for our homes. But there are really some designs that we always wanted to have which we call a "dream". You have a dream house which you will aim in acquiring once you are able to. But part of that house is a bathroom. Well, you might have a dream bathroom as well.
Since we differ in tastes, the bathroom designs we want will also vary. So today, we gathered some brilliant designs that might fit into what you can call a "dream bathroom". The pictures that you are about to see vary from style, color and materials. Check out the list and choose which one will qualify to your personal standards and needs.
Bath Room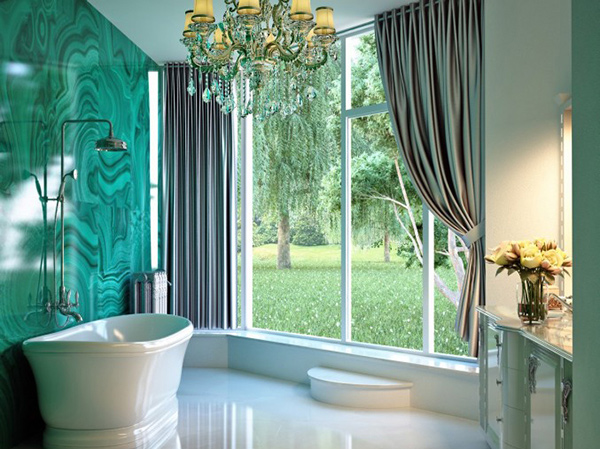 You might want a bathroom that is as simple and elegant as this one. A huge window can surely add to your relaxed feel.
Shower Room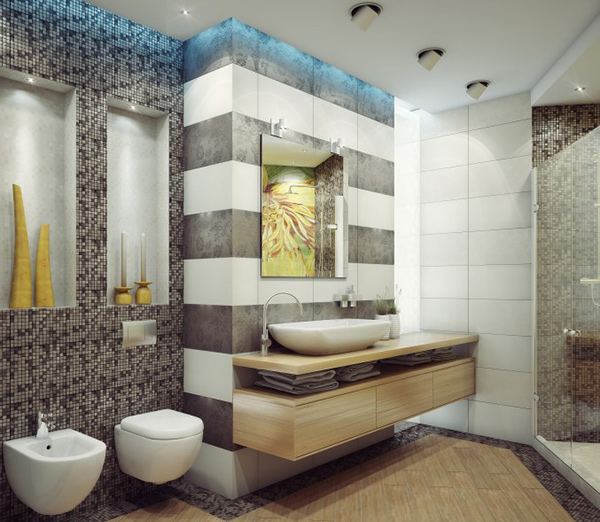 A bath room with gray mosaic walls and gray stripes- would you love to have one like this?
Soothing Water Bath
With black and green, this modern bathroom looks totally refreshing.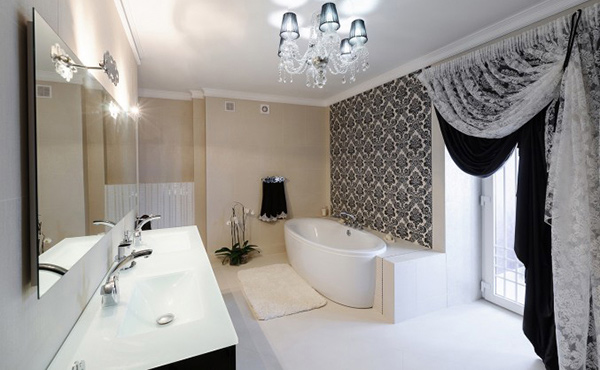 A luxurious bathroom in black and white could a choice of your dreams.
Minimalist Bath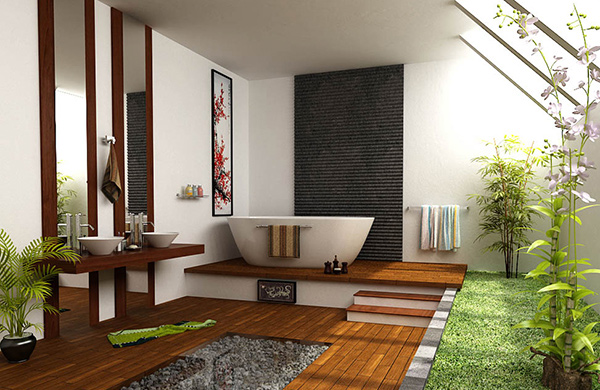 If you want to have a Zen bathroom, then this one will fit in your taste.
Spa-like Bathroom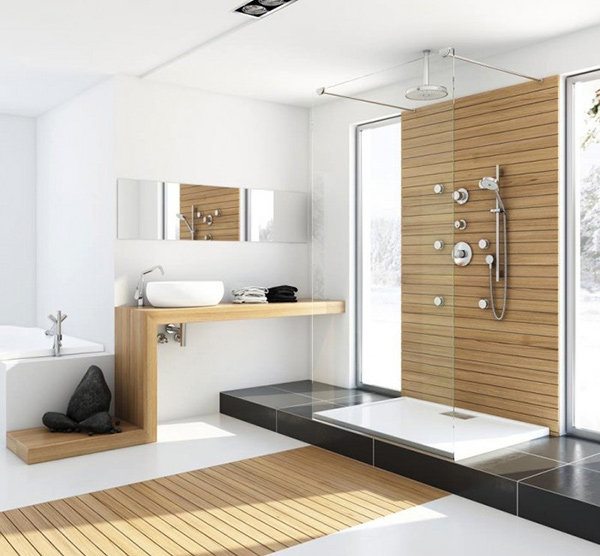 White walls and white shower backdrop combined results into an Asian inspired bathroom with spa feel.
The Dream Bath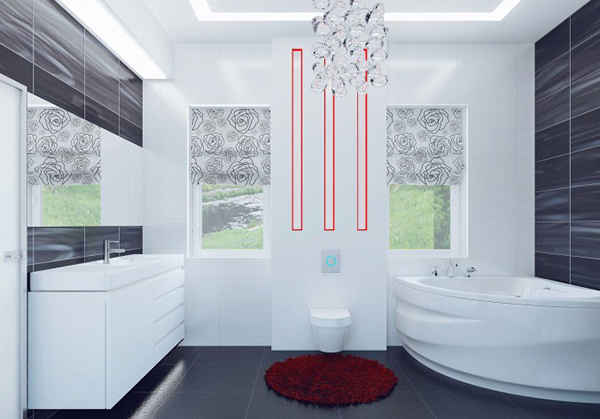 Clean and lovely. This is the type of bathroom that many of us dream of.
Lovely Bathroom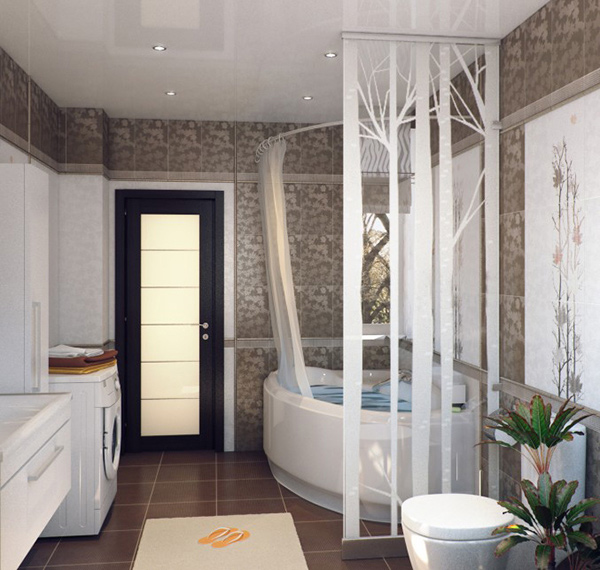 This one is nature-inspired because of its colors and designs.
Water House – Bed and Bath 4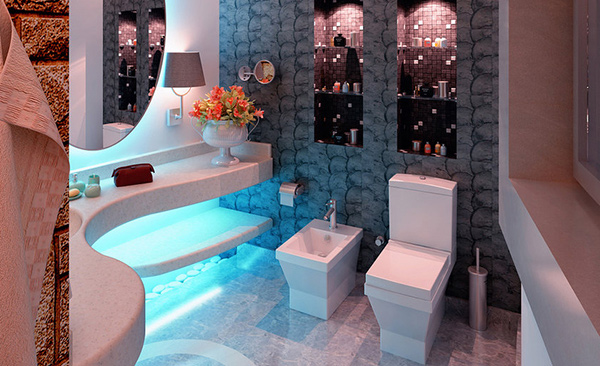 Water can be the concept of bedroom like how this one is done. The lights in it sure made it look very astonishing.
Big Bathroom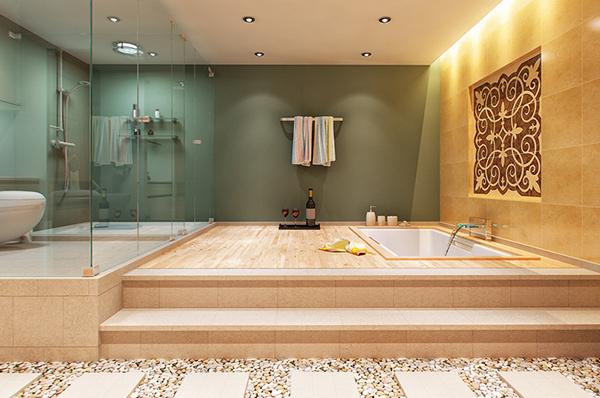 Some would love to have a spacious bathroom complete with all the elements they want.
3D Bathroom Rendering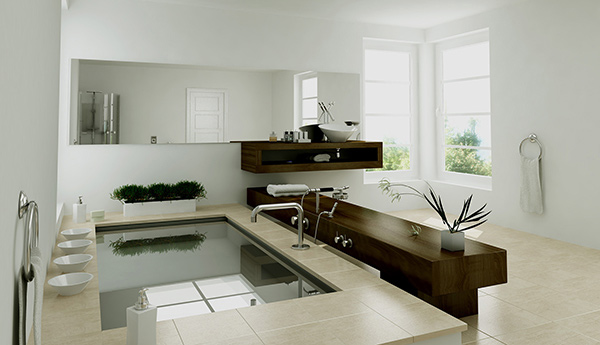 A striking bathroom with wood and ceramic tiles. You might not want to leave this place anymore!
Natural Bathroom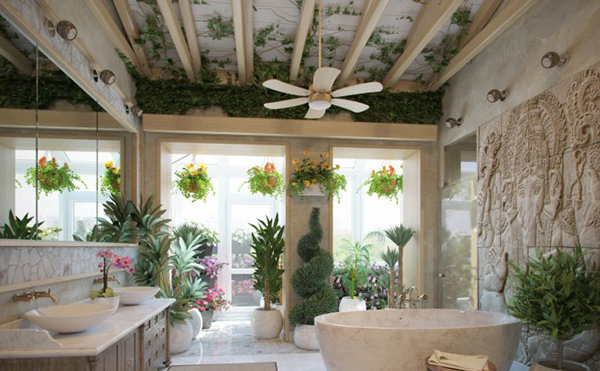 Be in one with nature in a space like this! Plants are all around and the vines on the ceiling certainly is love! Perfect for a nature-lover.
Children's Bathroom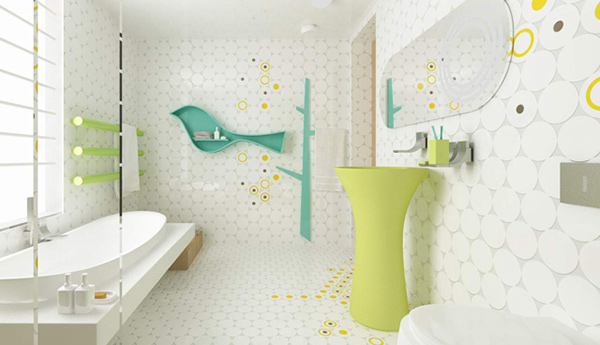 A lively room fit for a kid, teens and those with young dynamic minds!
Bath Modern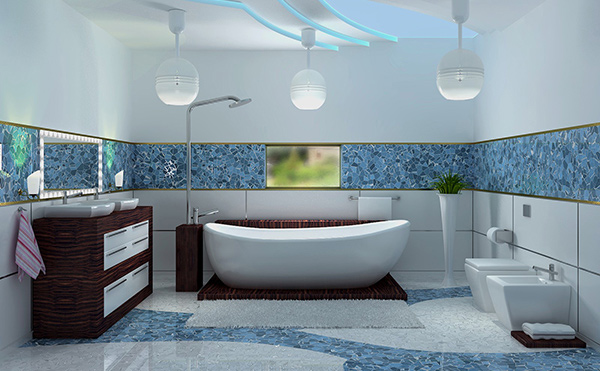 The ceiling of this modern bathroom is beautiful. The addition of wooden elements made it look good too.
Red, Black and White Bathroom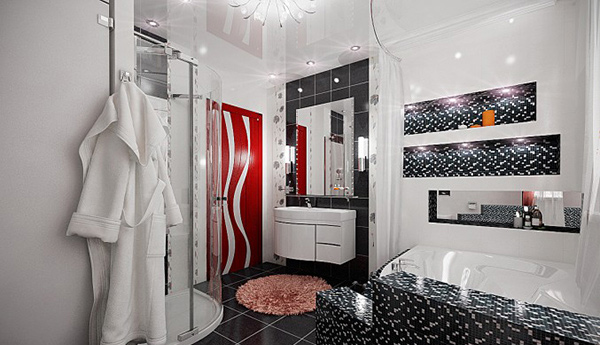 If these colors are your favorite, then this bathroom design is the one you need!
We may have varied favorites and tastes when it comes to design but for sure one thing that is common to all of us is to get a bathroom that will satisfy our needs and lifestyle. That is the most important thing other than design. If you were not able to find your dream bathroom here, why don't you check on bathrooms with creative printed walls. You might be able to get what you want there. Or feel free to check more bathroom designs from Home Design Lover.