Locust Hills Residence: A Gorgeous Traditional Home in Minnesota
These days, most homes are renovated and designed in a modern way. We can see that in the homes that we feature here on Home Design Lover. But of course, there are still spaces that retain some elements from the past like traditional and vintage areas. We can see that in the house that we are going to feature today which is called the Locust Hills located in Wayzata, Minnesota.
Locust Hills Residence is infused with new French country nuances making the home cozier. The spaces use white and clean lines that have a perfect mix of modern and traditional style. The designer used beautiful furnishings and accessories with an open concept plan. It used hardwood flooring comprised of white oak planks runs adding warmth and beauty to the spaces. Floor to ceiling windows are used for the living rooms allowing light to fill the area with the fireplace as the focal point. Come take a look at the home below.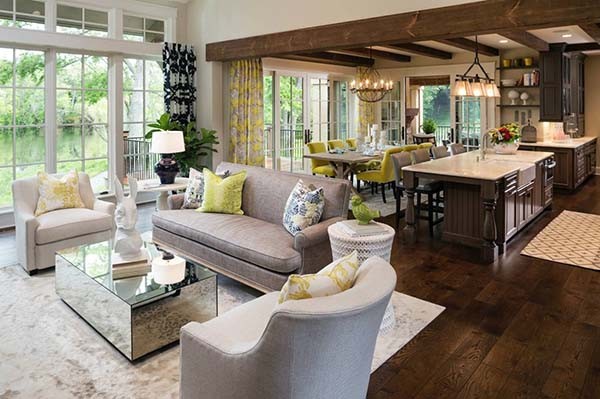 You can see pops of light colors in this home with a traditional design.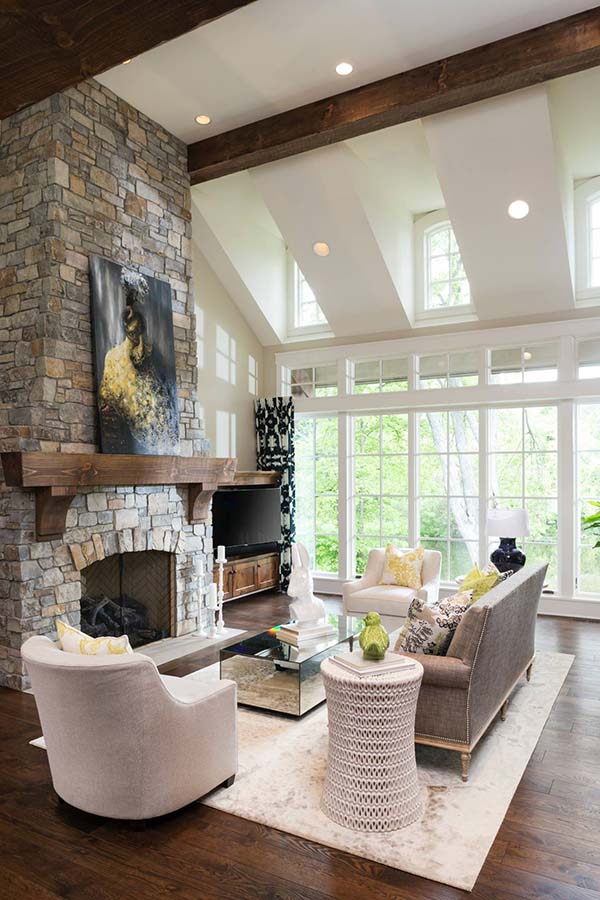 It is surrounded by windows from floor to ceiling allowing natural light to flood in the area. The fireplace is the highlight of the living room with a painting on the mantle.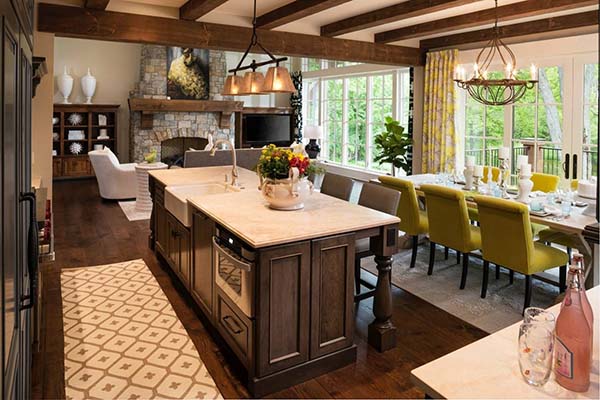 Seen here is the kitchen that is just beside the dining area for easier access.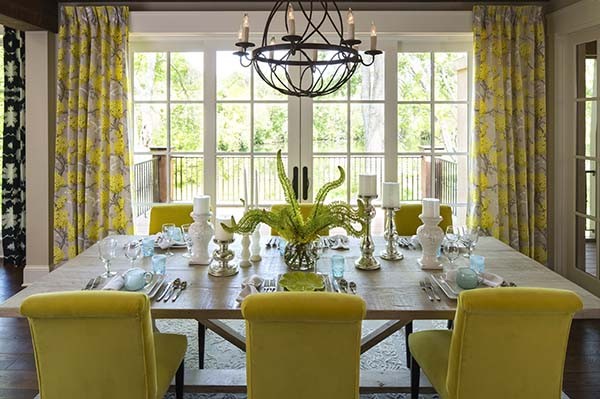 Don't you just love the colors of this dining space? Even the curtains are stunning too.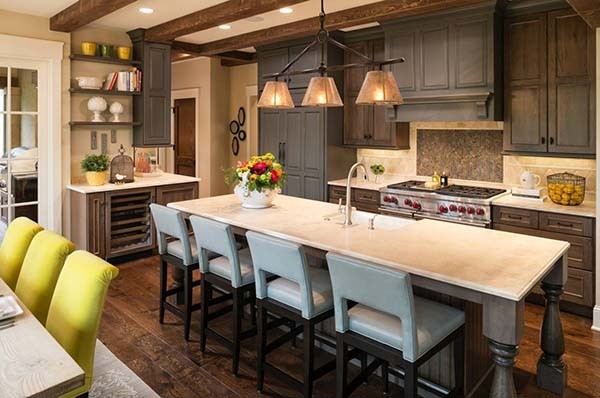 The kitchen is small and compact providing the owners everything they need for food preparation.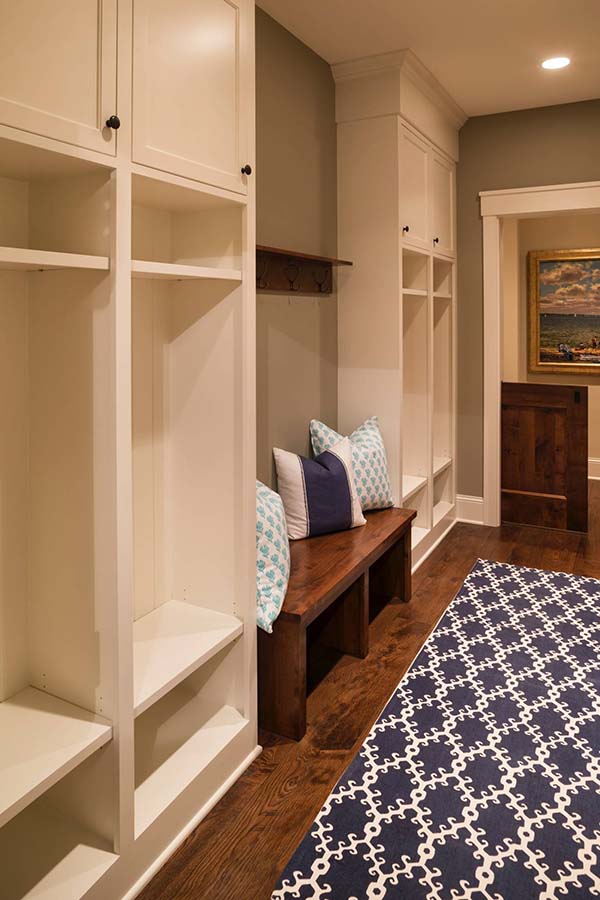 Different patterns are seen in the mud room where a bench is graced with throw pillows.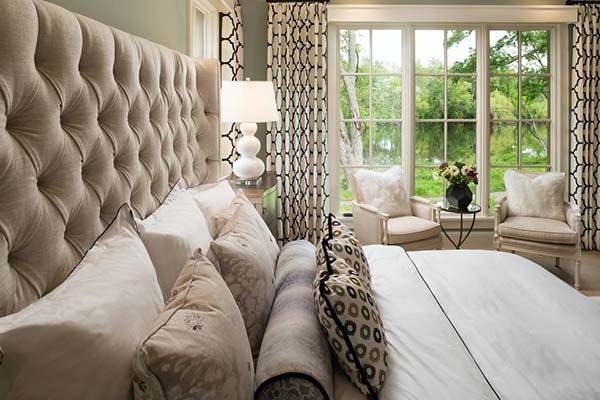 The bedroom has patterns too from the curtain to the pillows and has French windows that gives a good view of the outdoor area.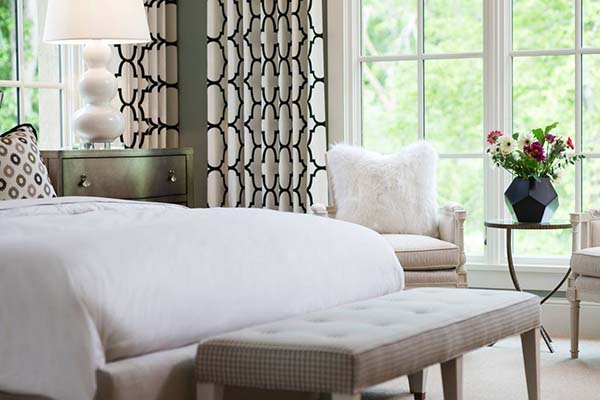 You can see a mix of patterns and textures in the bedroom adding depth into it.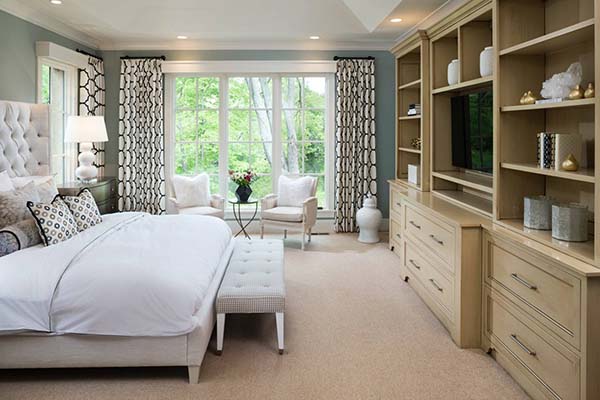 Apart from a bedroom lounge, it also has a wall cabinet system with television.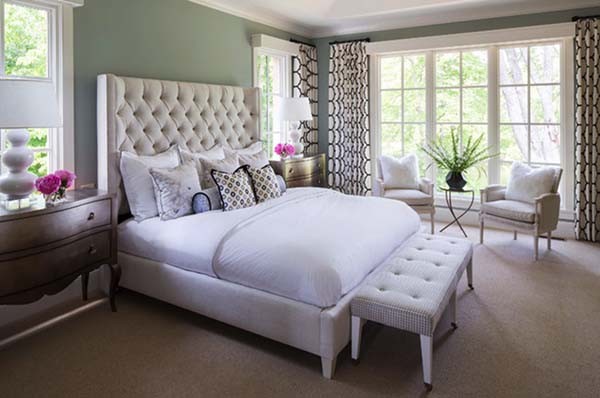 Seen here is the bed with tufted headboard that complements with the design of the bench at the foot.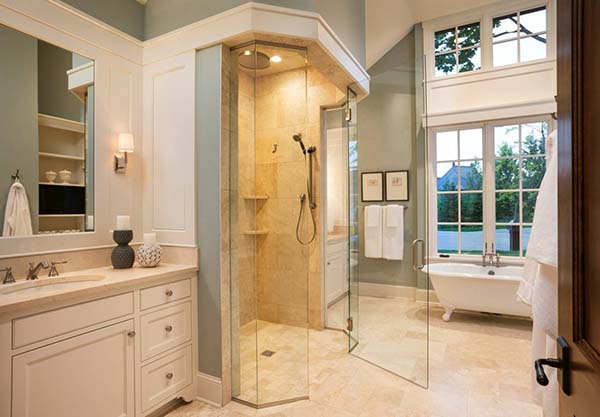 The bathroom used glass for the enclosed shower area.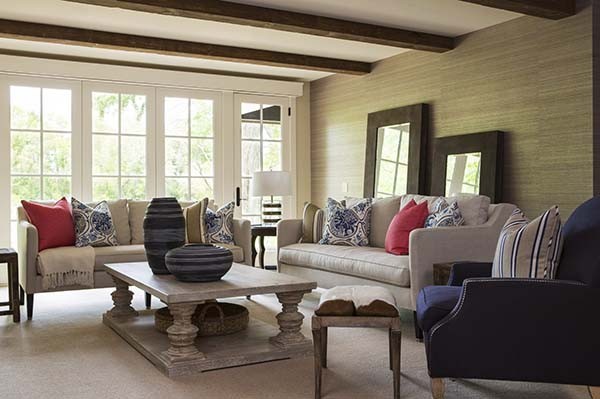 Another seating area in the house that has a mix of blue and red accents.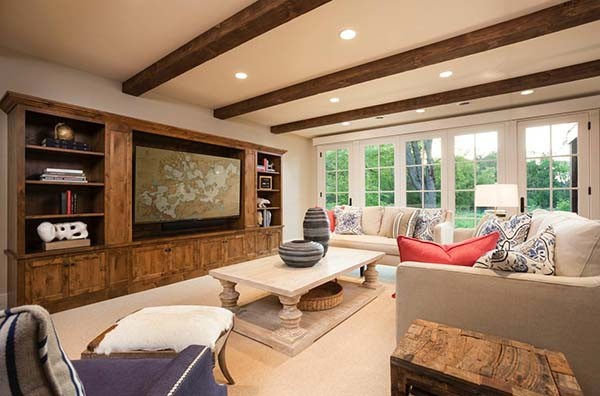 Well, the seating area is actually the family room with a wide screen television set.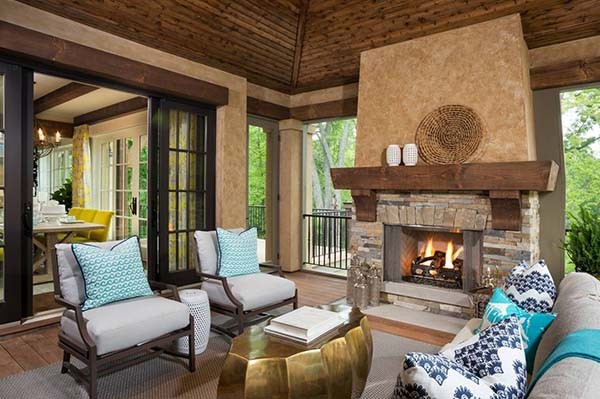 Another fireplace is set on this part of the house surrounded by chairs.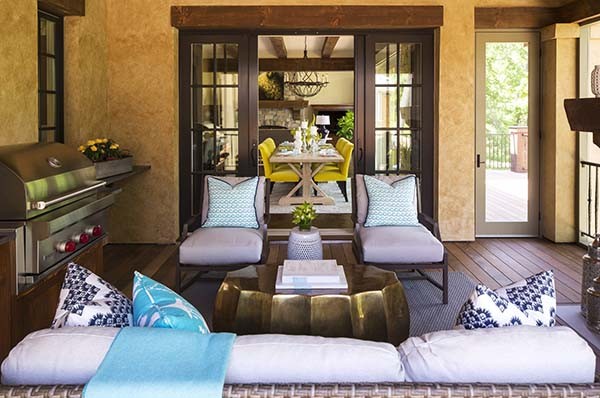 I guess this one is the sunroom or terrace with an outdoor kitchen.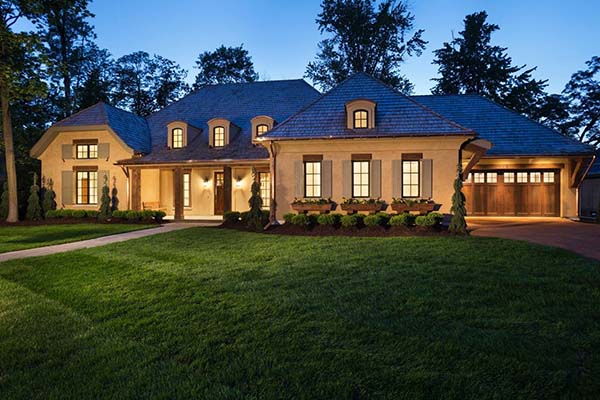 And this is how the exterior of the house looks like.
The house is a result of a collaboration by Kyle Hunt & Partners and Martha O'Hara Interiors, creating a stunning traditional space. Yes, modern and contemporary homes are what we usually see these days but there are still traditional homes that that look equally gorgeous as the modern ones. Am I right? What can you say about this traditional home?