Fun and Creative LEGO Furniture Set for Your Child's Bedroom
People would create things that appeal to many. Whatever is the trend, designers will come up with something that would fit into that trend and create something that will interest the people. I have seen many designs that are inspired of famous games, movies and characters. I can remember that we once featured here a lighting that is inspired by the block we see in Super Mario. Today, we are going to show you something that is also inspired by something fun that both kids and adults love.
Who doesn't know what a LEGO is? Well, everyone does. Both kids and adults have grown fondness to this charming building blocks since they are able to express themselves by making various items through it. Because of that, the company Lola Glamour created a furniture inspired by LEGO. The LEGO Furniture Collection for Kids are fitting for every child's bedroom reflecting the patterns of the LEGO toys.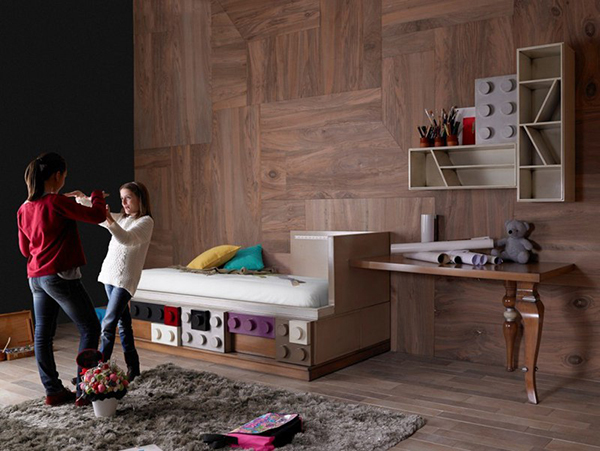 Take a look at this bed which mimics the style of LEGO.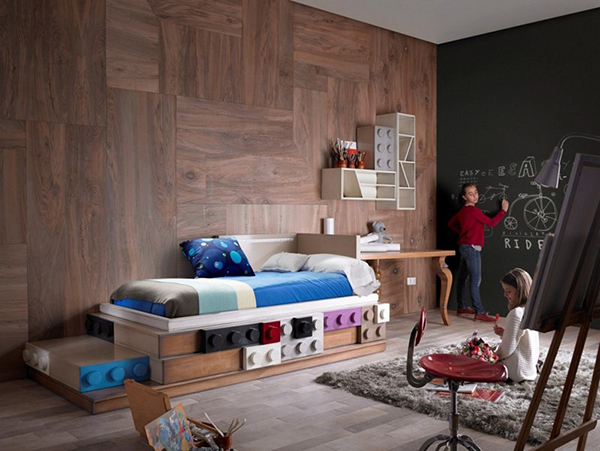 The collection comes with a wall shelving too which also has that LEGO style in it.
An interesting feature of the bed is its many storage areas found under it in the form of drawers.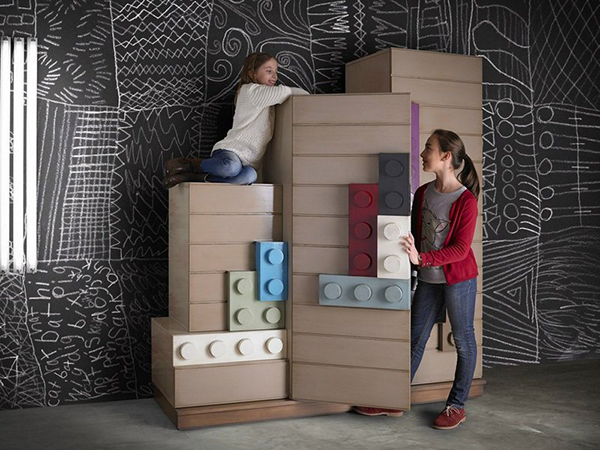 And there is a cabinet too with colorful LEGO designs in it.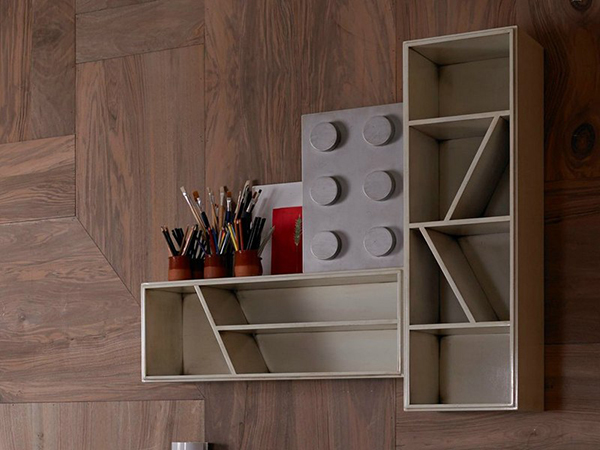 A closer look at the LEGO wall shelves with unique partitions.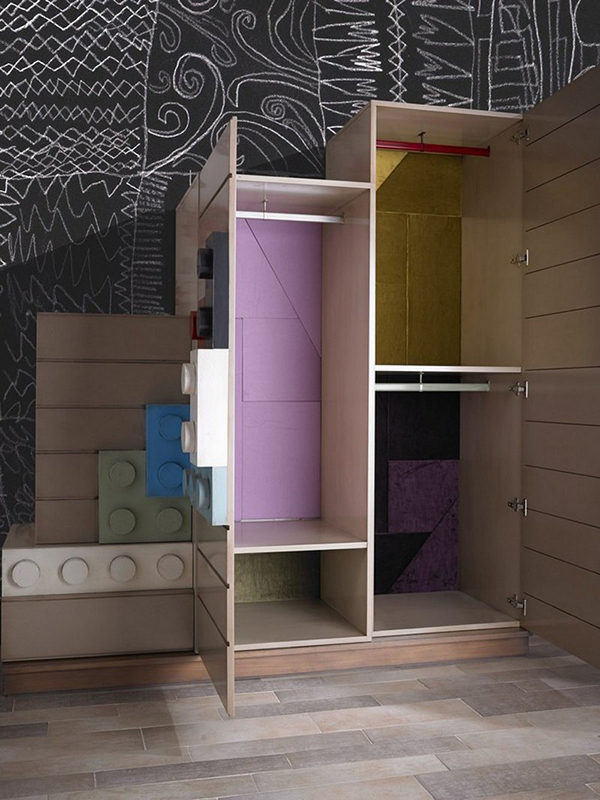 This is how the cabinet looks like inside it. It has that jigsaw look too on the cabinet's walls.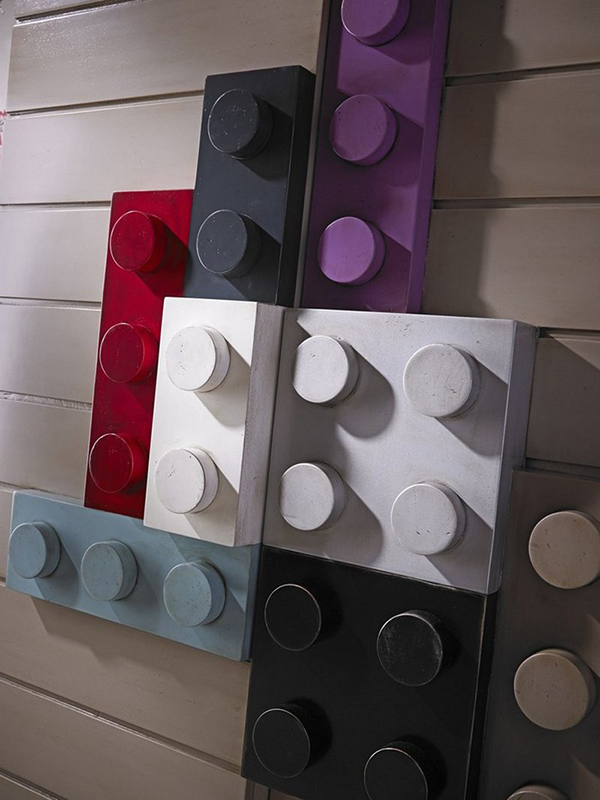 If you think you can only see this pattern in construction toys, you are wrong.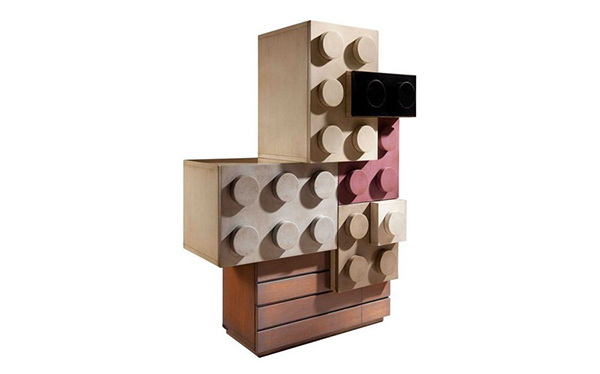 The wardrobe cabinet looks really attractive and anyone who sees it would look at it twice.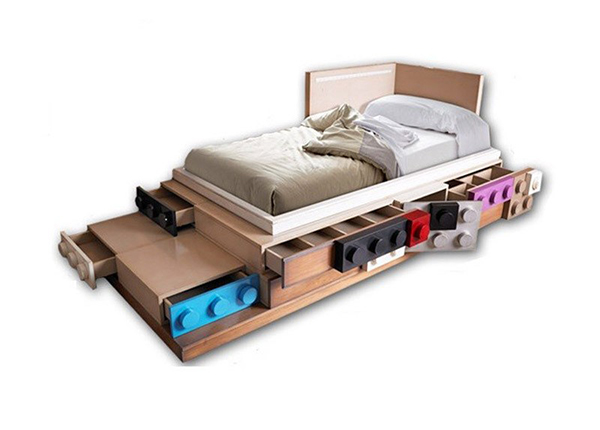 The LEGO bed with all its drawers and LEGO face design.
I know your kids would love to get this LEGO furniture set! Anyone who loves these building blocks will surely fall in love with this set too. Well, we should be thankful for the Lola Glamour because they thought of manufacturing amazing furniture design for the kid's bedroom. Are you going to get this for your child's space?