20 Whimsical Girls Full Canopy Beds Fit for a Princess
Without a bed, a bedroom will not be a bedroom. Of course that is true because without the resting place and sleeping place, it will never be a bedroom after all. When we talk about beds, it comes in different designs, styles, types and colors. One thing that pleases most girls are canopy beds because it can make us feel like princesses. I know you have a stage in your life when you wanted to have this type of bed.
A canopy bed can either have merely posters while some have curtains or mosquito nets that can complete the princess feel. No wonder why a canopy bed is an all time favorite of little girls for their bedroom. So today, we are giving you a roundup of these beds which will surely be pleasing for your little girls.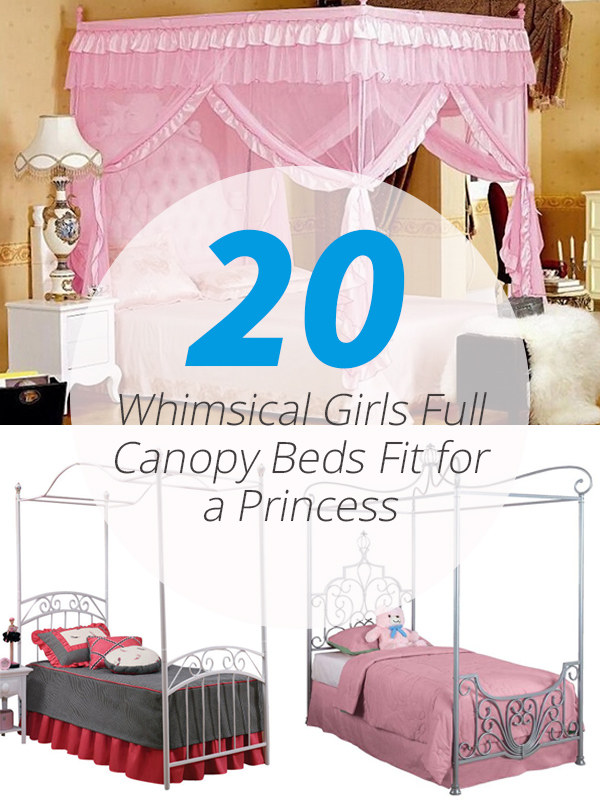 1. Standard Furniture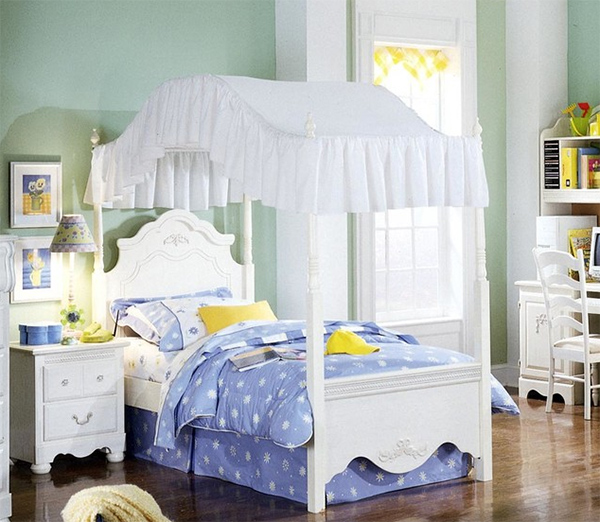 A Victorian style bed that overlays grace in every piece. U love its canopy in white fabric.
2. Cinderella
Aside from the canopy, this one has a storage at the bottom.
3. Emily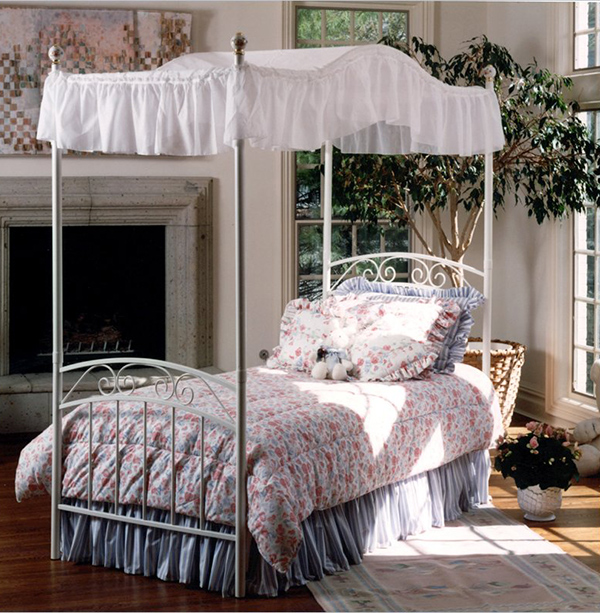 You'd surely give a romantic Victorian charm with this bed that features spiraling scrollwork.
4. Princess Canopy Beds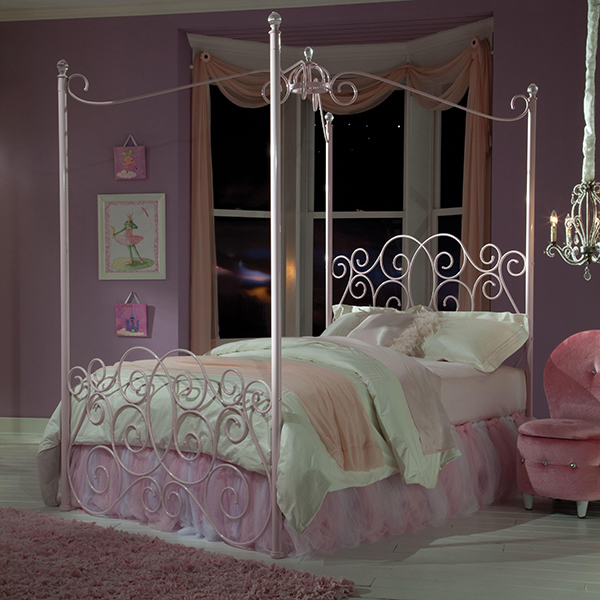 This bed belongs to Princess with a crown at the top and swirls on the header and footer.
5. Melange Quatrefoil Poster Beds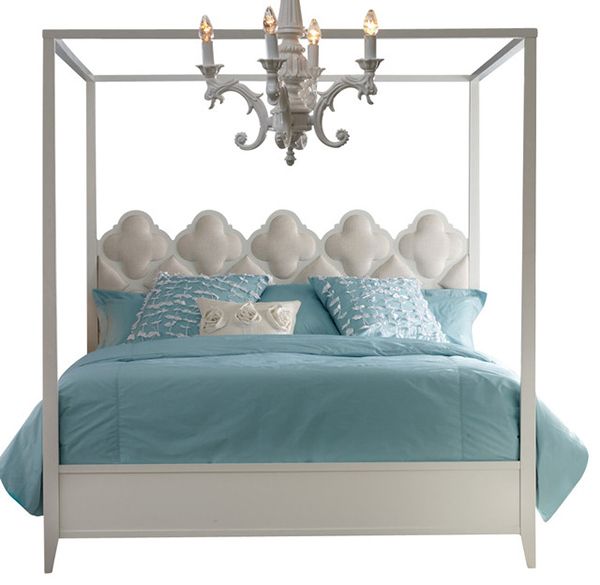 This bed is perfect for a modern princess with its decorative headboard.
6. Hillsdale Emily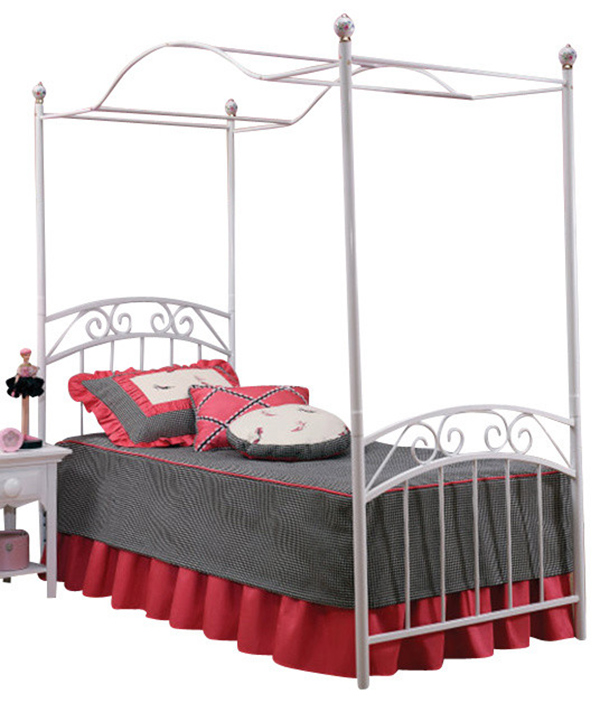 Any little girl who will get this bed will be extremely happy!
7. Emily Bed Set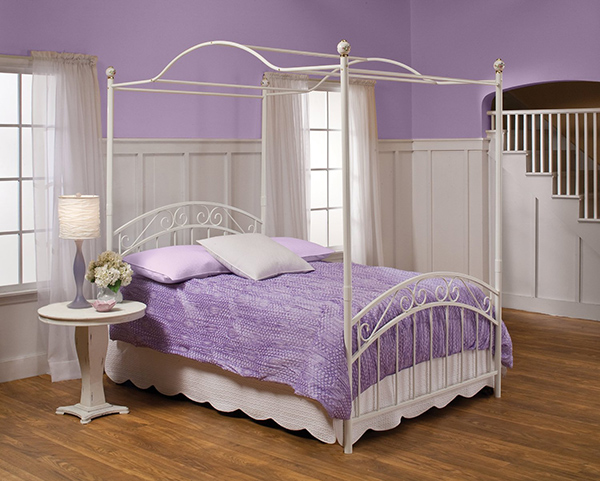 A sweet canopy bed with a curvy top and scroll designs.
8. Princess Emily Carriage Beds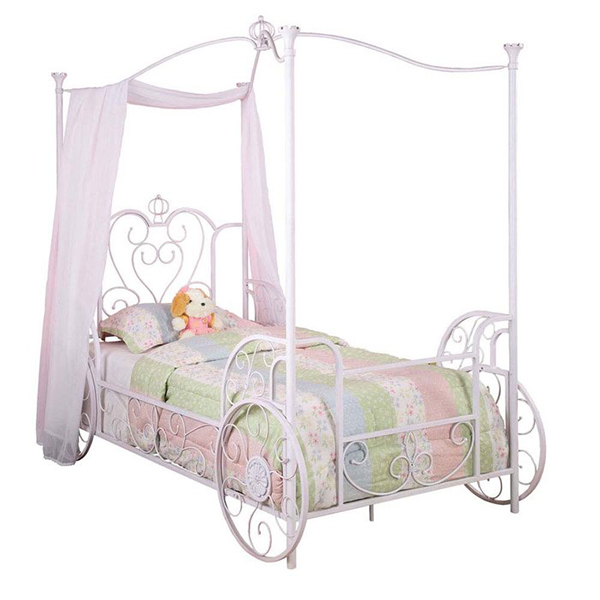 Worry not, this canopy bed will not roll away from your child's bedroom even if it has a carriage design.
9. Courtney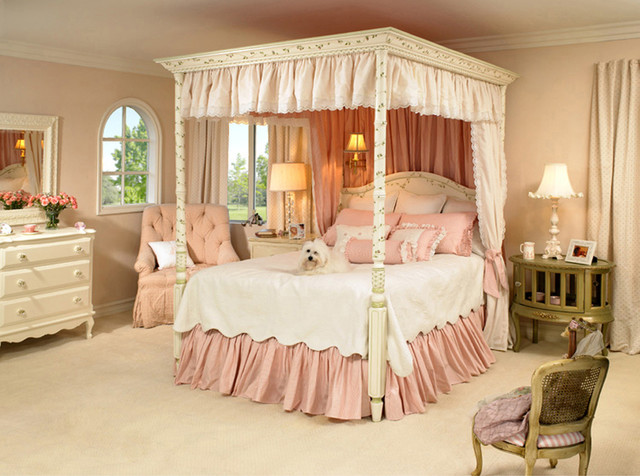 Such a charming bed with tiny floral prints in it and pink fabrics.
10. Princess Bed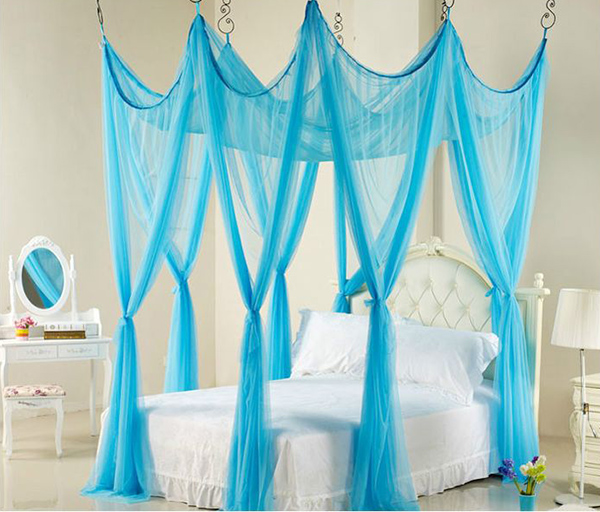 Who wouldn't want to sleep in a bed like this? It isn't just princess-like but it is also romantic.
11. DHP Princess Carriage Twin Metal Bed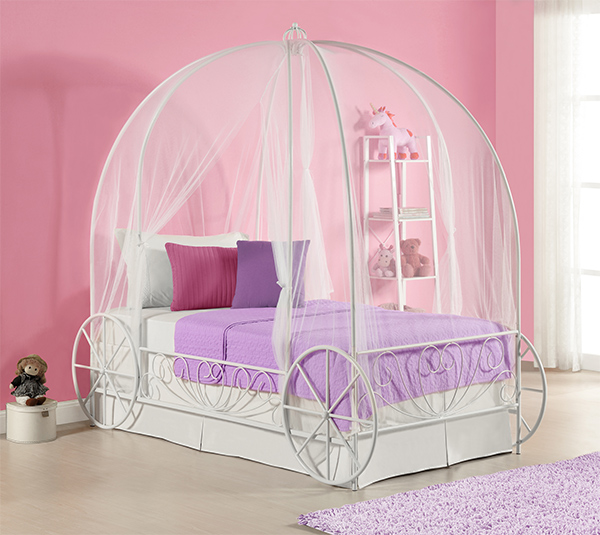 Bring your princess to dreamland with this charming carriage bed in white whimsical frame with wheels and scrolled lines.
12. Princess Rebecca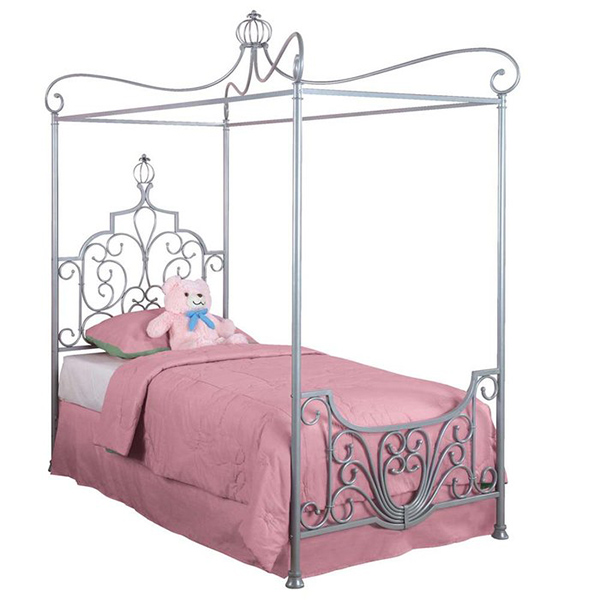 Another lovely canopy bed with a crown at top that signifies it is fit for a princess.
13. Princess Mosquito Net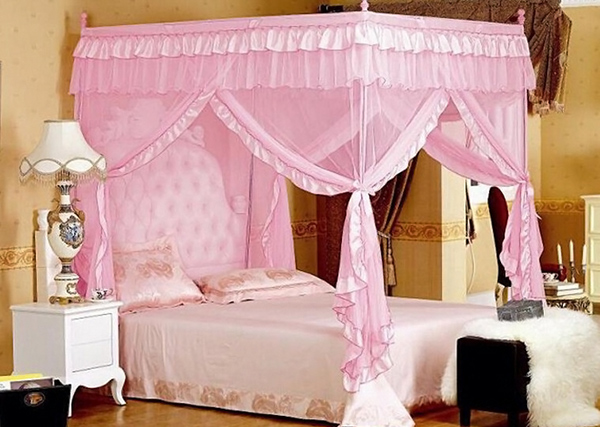 This one has a sophisticated design from the headboard to the curtains!
14. Sophie High Poster Canopy Beds
I like the simple sophistication of this bed as well as how this bedroom is decorated.
15. Annabelle Poster Bed with Curtains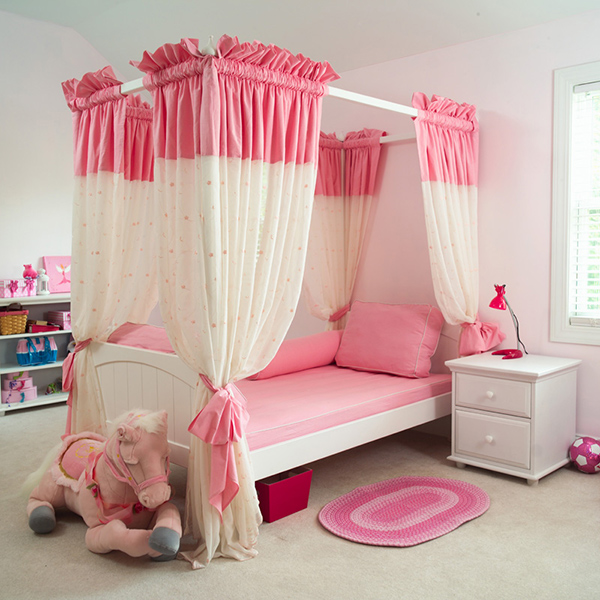 Don't you just love the curtains of this canopy bed?
16. Acme Sweetheart Full Storage Poster Bed in Country French Styling in White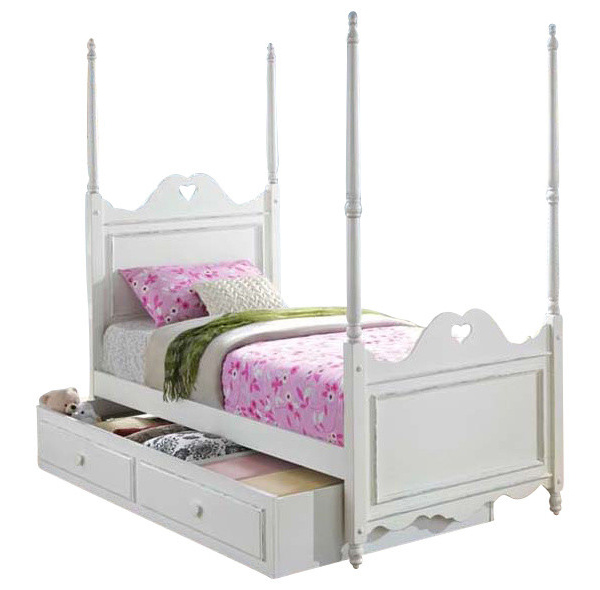 With heart designs and a storage below, this could be a canopy bed for your little one.
17. Princess Bed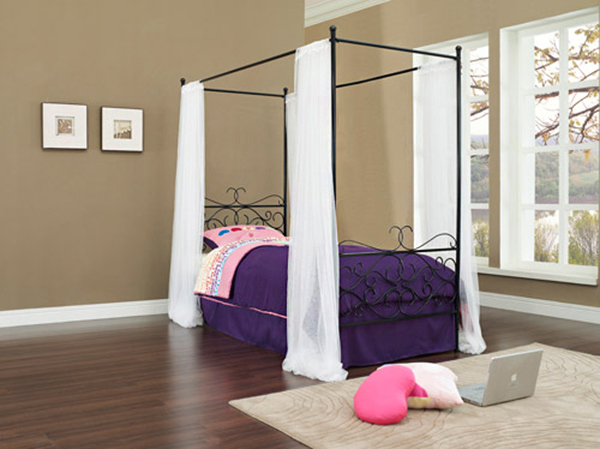 Soft white drapes are used for this metal canopy bed with a lovely design.
18. Princess Canopy Beds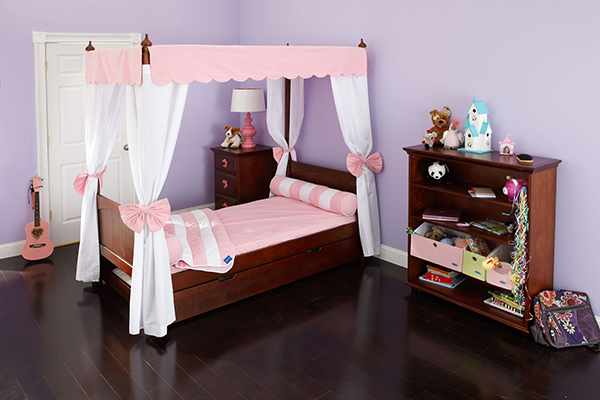 What a sweet canopy bed with big pink bows and a scallop curtain!
19. Victoria Youth Full Poster Bed in White 05-621-411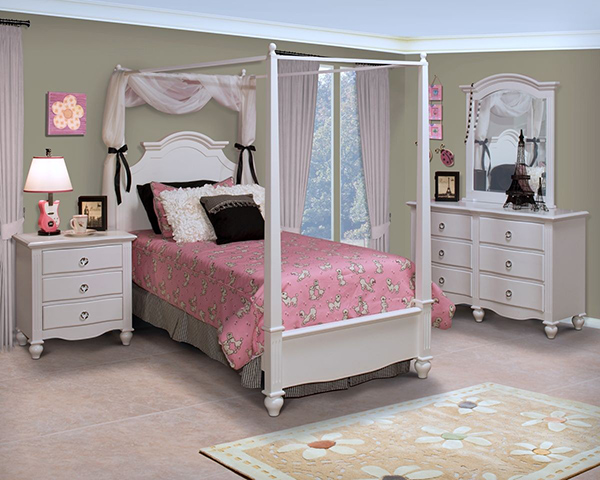 Instead of adding fabric around the bed, you can also place them just on the headboard side.
20. Forest Dreams Canopy Beds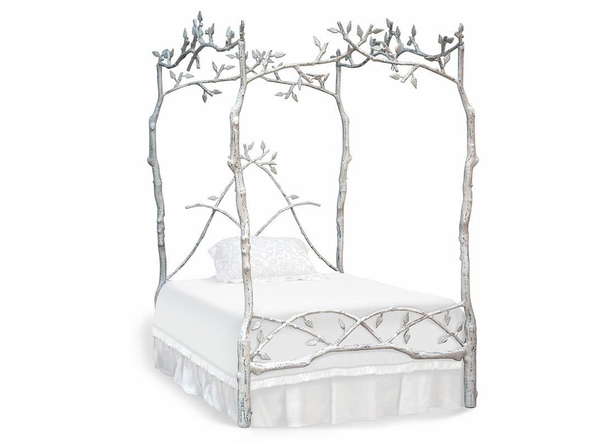 Bring enchantment to your child's bedroom with this custom-made iron canopy bed that resemble tree branches and leaves.
I know what you are thinking! Yes, a canopy bed can indeed make little girls feel like a princess because of how they look especially if it has fabrics. I especially like the carriage beds. They are indeed stunning and would make our kids feel like they are Cinderella. How about you, which one is your favorite? But in choosing a bed, see to it that you will not just consider its design but also the size of your bedroom as well as the needs of the user.