Sit and Fall in Love with the Lovely MY HEART Chair
Well, it doesn't actually automatically happen. You don't really fall in love at once when you sit on this chair unless you notice its shape and style. If you are merely tired of standing and you decide to sit on a random chair that you see on a home of a friend or in a commercial area, you would end up not noticing how beautiful a chair is. In the case of this Heart Chair, you will be curious of its curved back seat. Then you will stand and inspect it. Alas! It is a heart. That is the time you began to fall in love.
Don't worry, even if your world will turn upside down, this MY HEART chair is still a heart. It won't change its shape no matter how you flip it. It can even create a silhouette where the heart can be visualized. That would be extremely cute! I love hearts and I guess, this chair is perfect for my bedroom! And yes, it can also be perfect for your space too even for outdoor use. For sure, you will fall in love over and over again if you own this chair!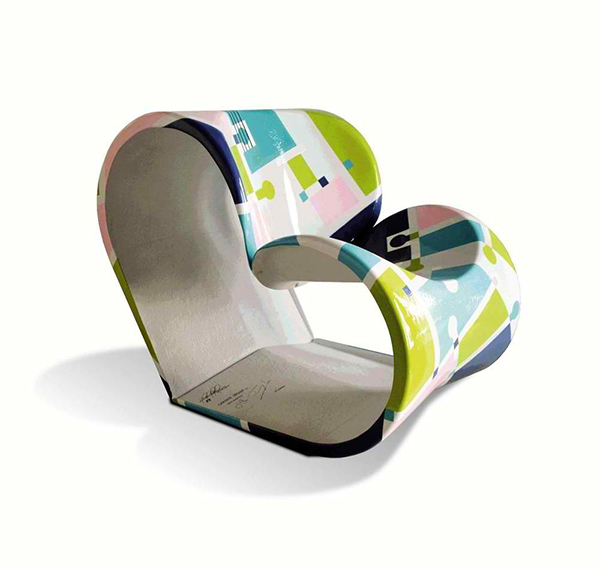 You can get this chair with or without accent cushion. Look at the colorful geometric design of this one. Cute, right?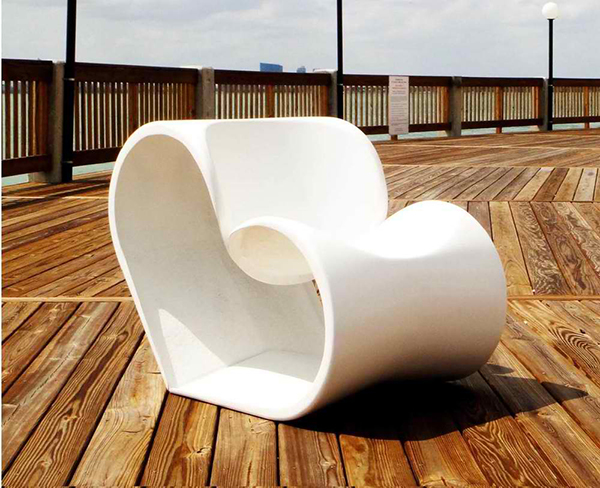 I know this will look good in your interior but because of its material, it can also be best for outdoor use.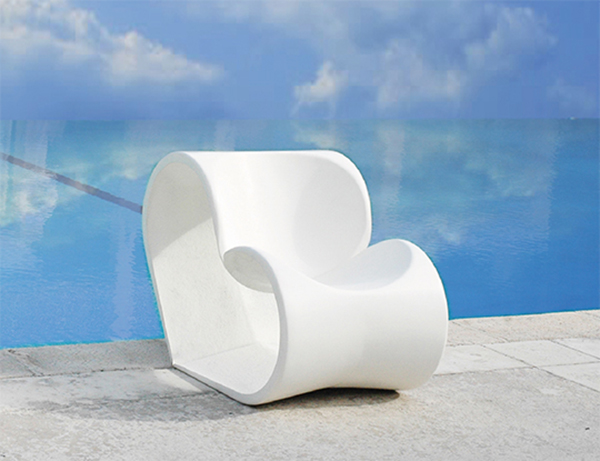 You can place it anywhere you want to because wherever you place it, it will surely spread beauty and love.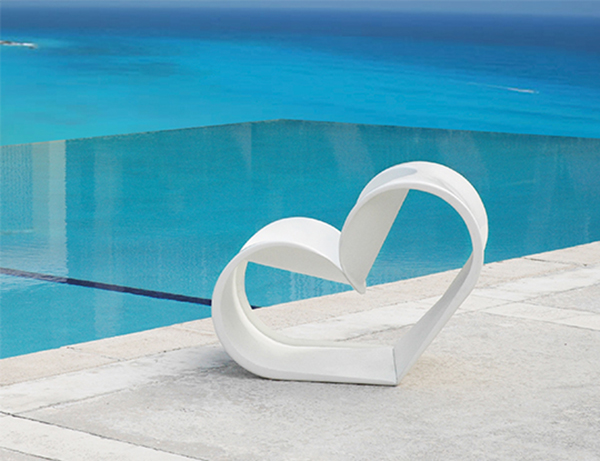 Look at that pretty heart sitting on the pool deck! Aaawwww…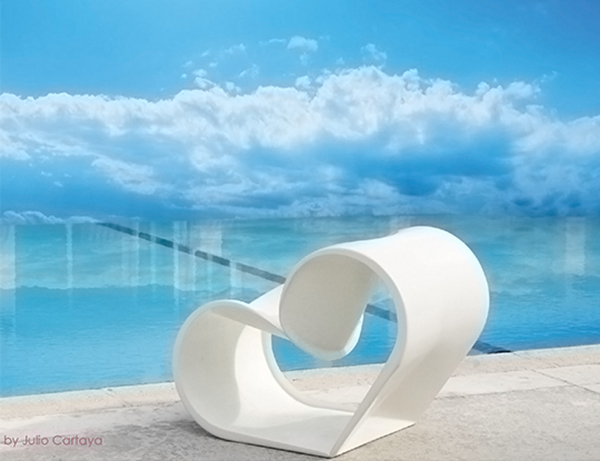 This chair, despite being simple is truly beautiful because of the form it takes.
Well, I may sound bias because my favorite shape is heart, but I am just saying what I can see in this chair. The MY HEART chair by Julito Cartaya will take your hearts away because of its lovely silhouette! I'm not sure if guys will like this but for some girls, this chair is a sure win!