Impressive Technical System of An Extendable Tracks Table
Tables are important for the home. Its function is necessary for dining and also for daily conversations in the living room or in just any lounge area. Because of these, tables are designed in different styles depending on the interior and the function needed by the owners. That is why there are tables that have multiple functions. Some have drawers and storage inside or under it to keep things like magazines and other stuffs. But there are also tables that can be extended to accommodate more people in it. This is used for dining tables.
We have shown you a table like this before but today we will feature another table that can be extended called the Tracks Table. It is designed by Alain Gilles for Italian company Bonaldo. The table is an extendable piece of furniture with a technical system. Different materials are layered to highlight the movement of the glass table top, which can slide out easily to cater to more people. There are two parallel axes that act as a path for the extensions.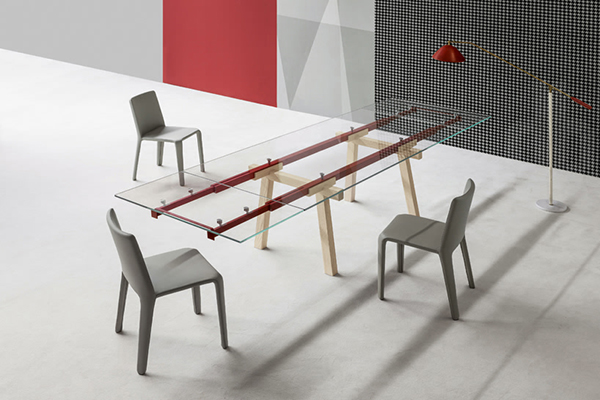 The table is constructed from oak wood in light and dark shades.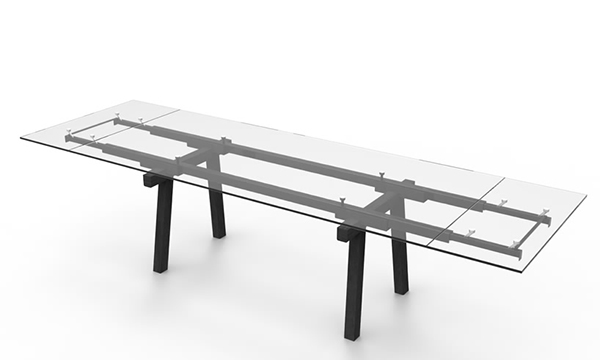 It can also come with an anthracite finish. Its frame looks beautiful with two varying designs on the tracks.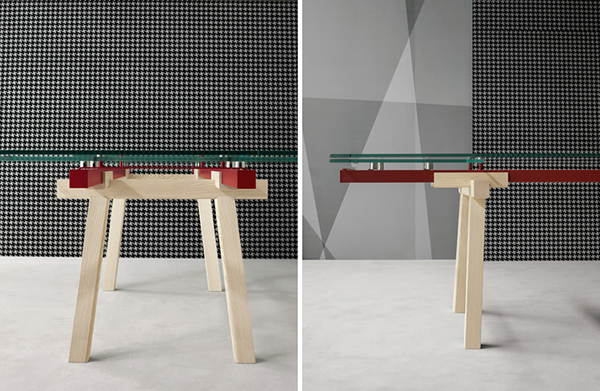 You will see here the layers of materials used for the furniture.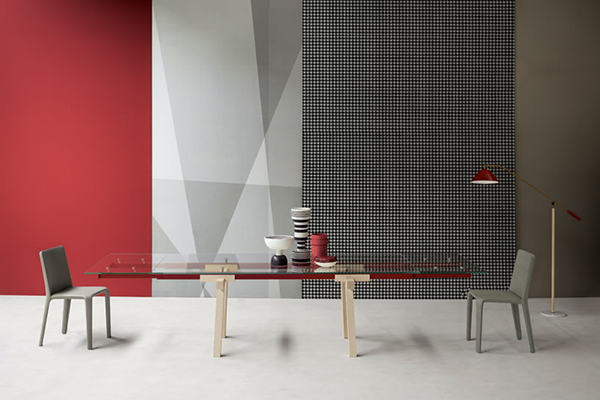 Beautiful. A sleek contemporary table that is perfect for our homes.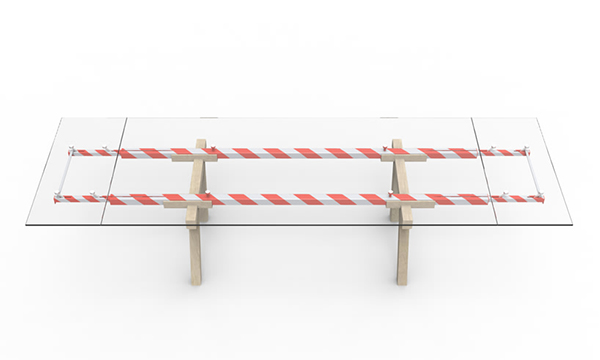 A clear or smoked glass surface is placed over the pull system of the table.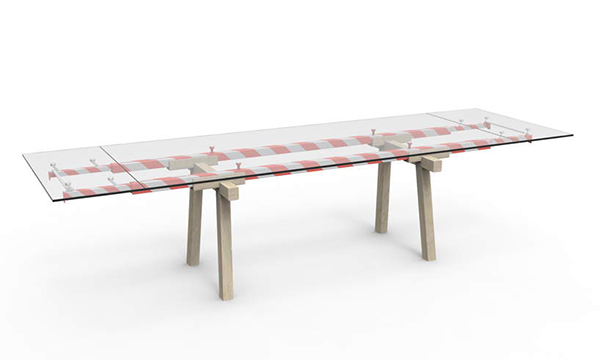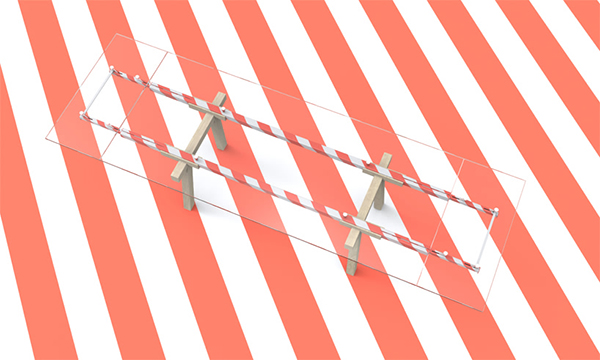 There is also a special customized version that is inspired by train tracks crossing and circus imagery.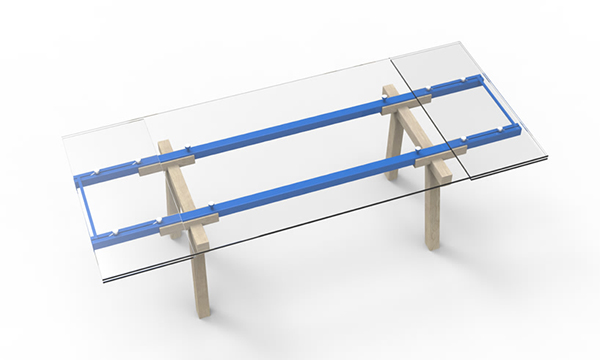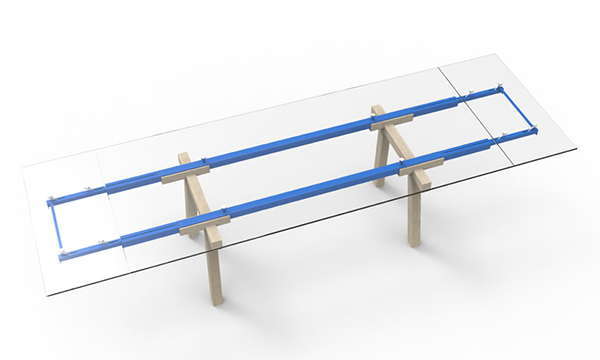 This one has blue tracks and in its two images, you will see how the table was extended. Its extension process is treated as a graphical movement
Aside from the beautiful design of this table, it also used a technical system that is impressive too. Alain Gilles also added that "the table is also a discussion between visibility and invisibility, weight and weightlessness, cold and warm with the use of a combination of very different materials that convey different and contrasted feelings". The table is indeed a result of designer's creativity and intelligence!