15 Specially-Made Round Pedestal Dining Tables
There was one list that we have created before about pedestal tables, and they were all about black pedestal tables, we thought of having a comeback with another list about it, this time, showcasing other colors and finishes available to us. We were amazed when we saw one table that was actually red. Honestly, there are more to it than just red or just black or just white – but take a chance and enjoy the ride.
The 15 Specially-Made Round Pedestal Dining Tables that we have today is another of those fun lists we have about pretty tables that we can use in our dining rooms. Although most of the times, pedestal tables are ideal for traditional or cottage style homes, there are times you can actually add one at home for that homey feeling to a contemporary space. Let us check them out.
42 Inch Round Pedestal Dining Table in Black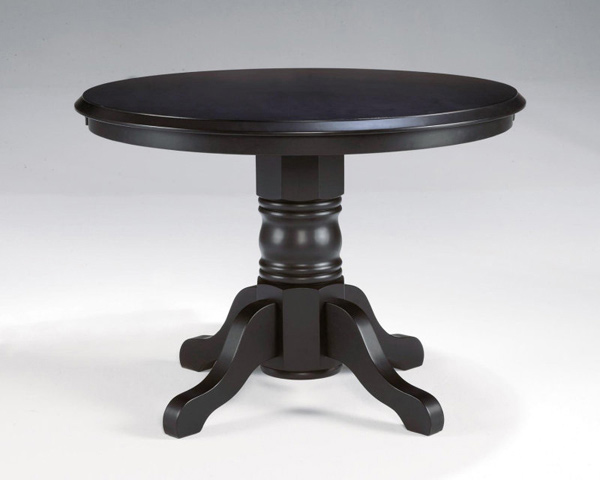 What a gorgeous table you can add to that lovely dining room you have at home.
Circular Pedestal Dining Table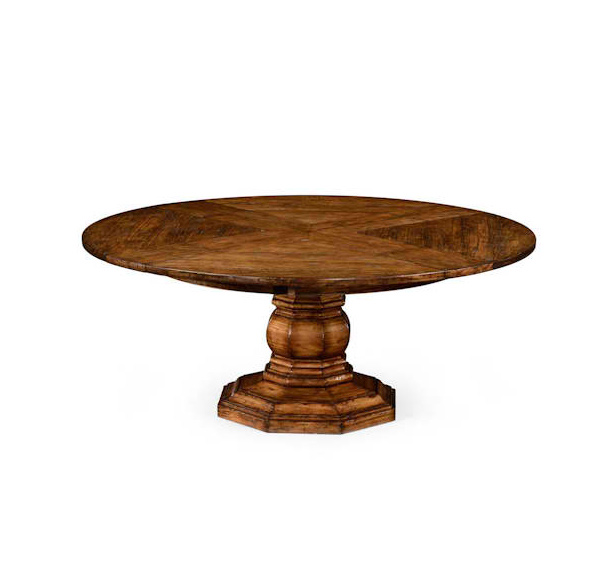 Jonathan Charles gave us this beautiful circular pedestal table which looks great on any traditional to rustic-inspired dining rooms!
Coastal Living Cottage Round Pedestal Table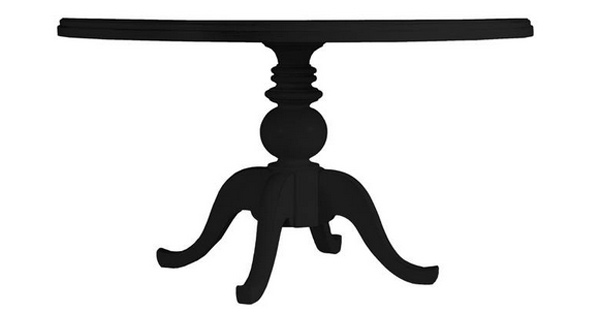 Have your cake and eat it, too-right on this durable, casual showpiece. Combines the seaside look of a weathered classic without the hassle of antique finishes.
Coaster Brannan Round Single Pedestal Dining Table
The delicate carved detail and generous curves of this single pedestal offer graceful designs. Arrange with matching upholstered side chair to add a touch of contemporary flair.
French Round Pedestal Dining Table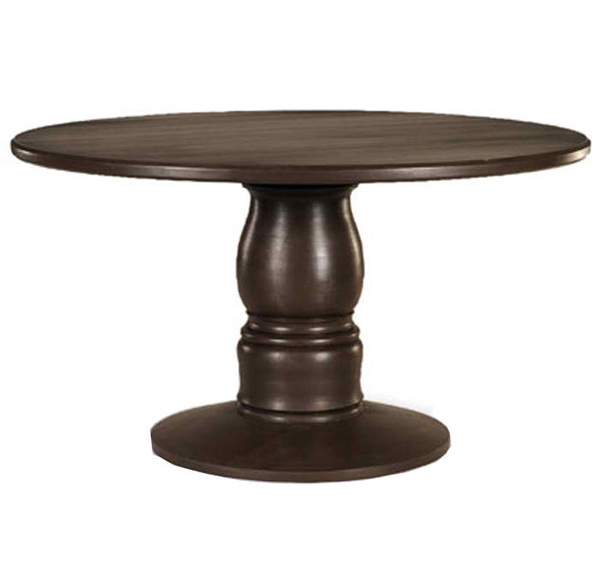 With relaxed elegance this round pedestal table will make a charming addition to your breakfast nook or casual dining room.
Luberon Multi-Tone Round Pedestal Dining Table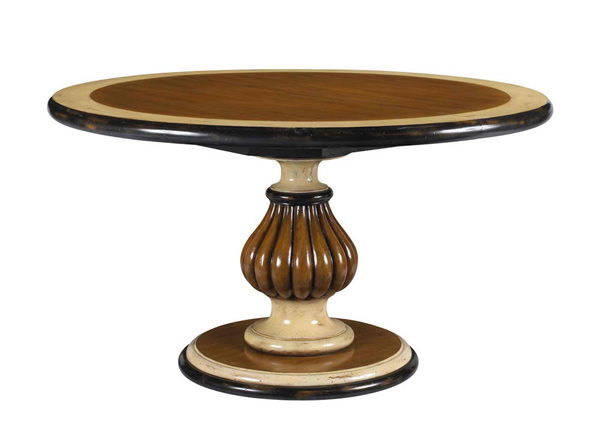 French Heritage has cool designs of their classy pedestal dining tables. The color combination of this baby is like that of a mocha cake.
Magnolia Round Dining Table
The Four Hands Magnolia dining and occasional table collection is a fresh take on an elegantly designed dining or entry table. Crafted of Mango wood, the table has a raw, white wash finish that is created through sandblasting the wood.
New Haven Round Dining Table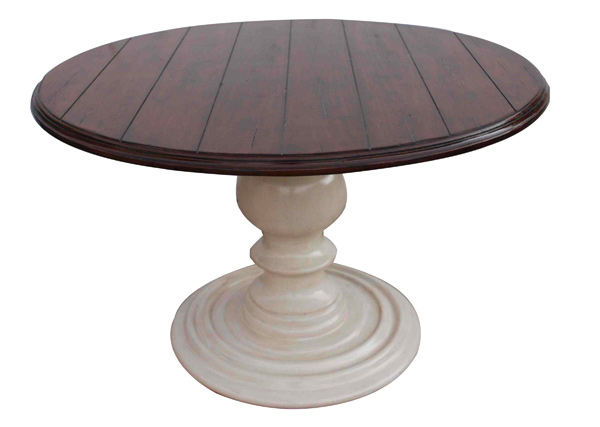 The beautiful finish gives an illusion of marble which only adds to the classic sophistication to it.
Renne Round Pedestal Dining Table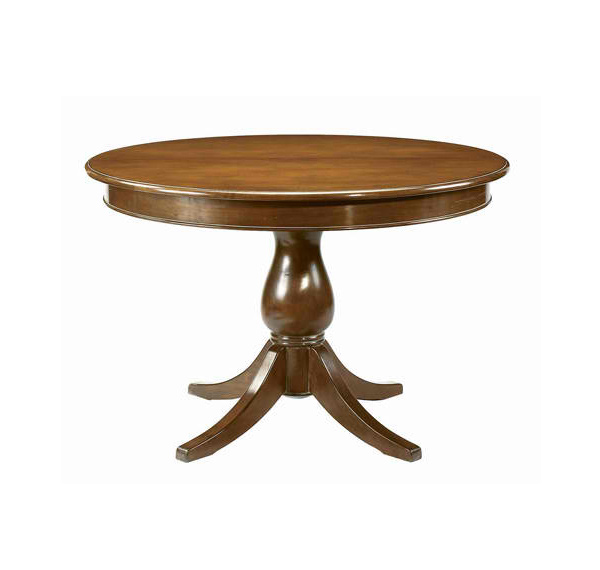 This is one simple looking pedestal table that makes you want to wish you had one at home for that corner in the kitchen for a nook.
Round Dakota Pedestal Dining Table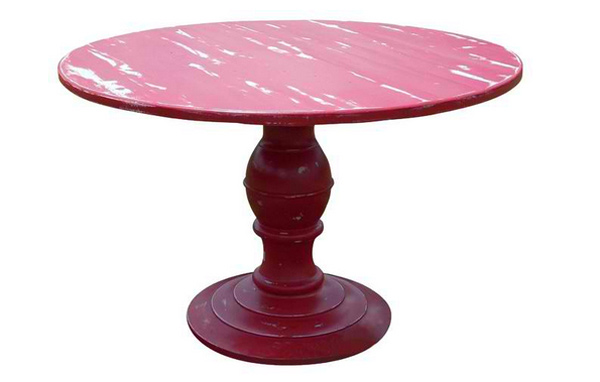 The simplicity of a traditional pedestal with the thrill of a distressed red finish: What could be more you? Make every meal an occasion with this unique dining table. After all, you deserve it.
Round Pedestal Dining Table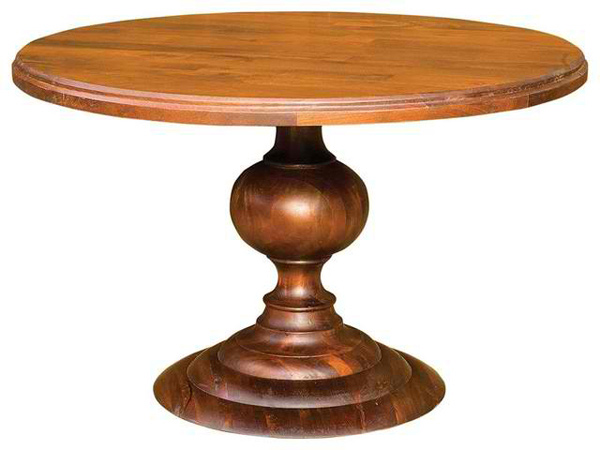 The beautiful mango wood and quality hand craftsmanship that went into this 48″ round dining table is evident in its gorgeous traditional style. This pedestal dining table features an elegantly-shaped, hand-turned pedestal base, creating a classic look.
Tournant Round Pedestal Dining Table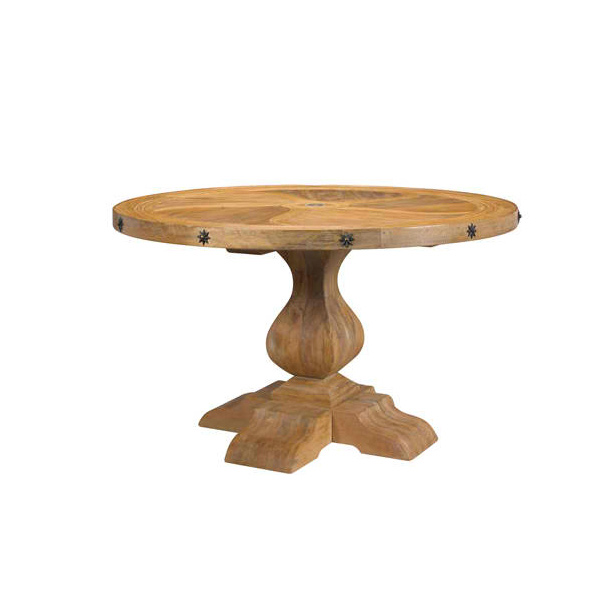 This pedestal table may look unfinished, but this style will surely fit any cottage style home.
Luberon Round Pedestal Dining Table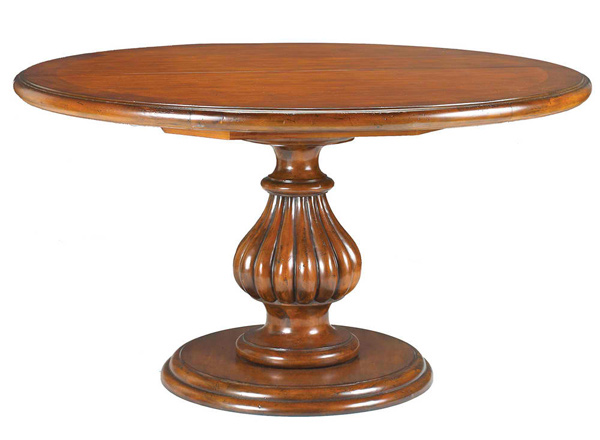 The finish of this pedestal table is just fascinating. It's not only eye-catching but at the same time really classy.
Cornwall Round Dining Table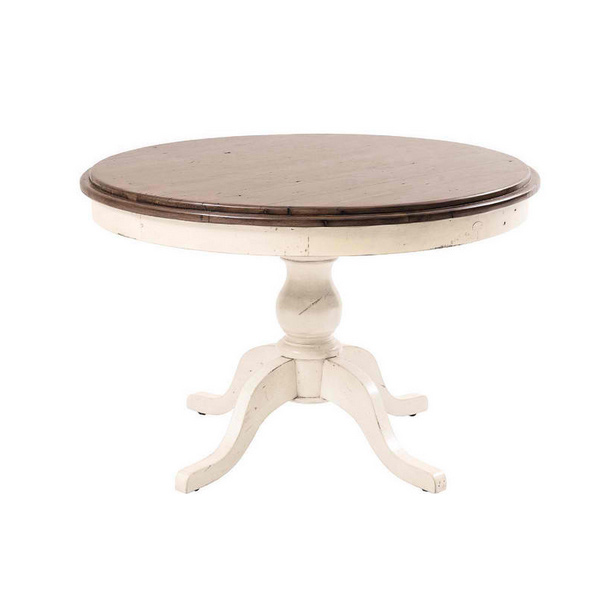 Inspired by the quaint old villages of southwest England, this round dining table will bring true charm to your home. Each piece is bench-built from reclaimed and recycled wood, and has a sun-dried ash finish contrasted with stucco white.
Val De Loire Pedestal Dining Table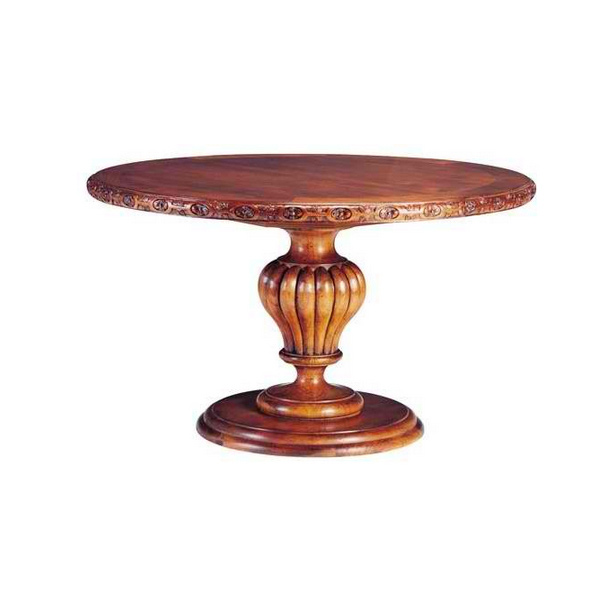 For intimate dining with a touch of formality, this table suggests its noble heritage. The carved detailing is reminiscent of Louis XV styling – Chateau Finish.
So, how did you find the 15 Specially-Made Round Pedestal Dining Tables? The designs are rather similar from one another; they just varied from the different circular details they have on each one and in the color combination too. Tell us what you think about the designs and when you have the time, check out the 15 Eye-Catching Black Pedestal Dining Room Tables and hit us with those comments!