15 Daybed Designs Perfect for Seating and Lounging
Daybeds are for lounging, reclining and seating in common rooms. Daybeds are said to be a cross between chaise longue, couch and a bed. But you can easily identify them by the way they look. Daybeds are usually rectangular in shape with a mattress. But these days, designers arrived to various daybed designs. This is what we are about to show you.
Aside from the variation of designs, daybeds were also made from materials that are not only sturdy but also added to the beauty of the furniture. Below are daybeds that fit in modern, contemporary, traditional, classic and whatever interior design concepts you can think of. Scroll down below and feast your eyes to different daybed designs.
Line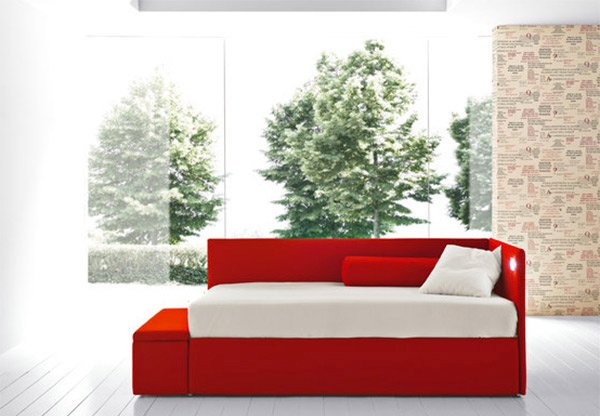 Add color to your room with this day bed that can come in whatever color you like. The removable fabric covers make it suitable for homeowners who are fond of makeovers. Another strong point of this day bed is the light headboard and a roomy storage box hidden in the base area.
Charlotte Daybed with Trundle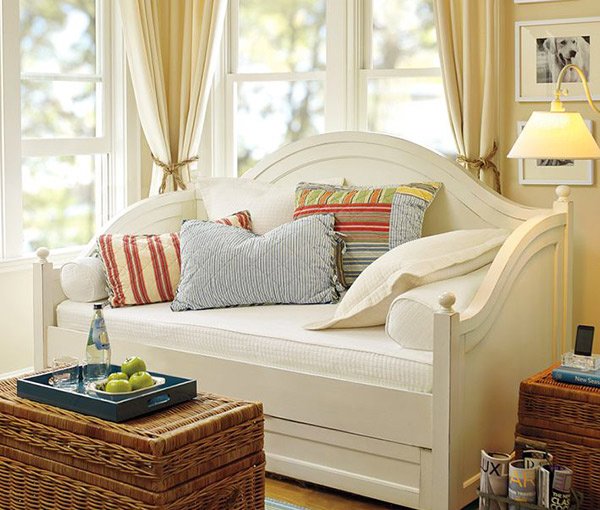 A classic silhouette forms this day bed in modern camelback design. It is made from wood and has an exclusive hand finish for the colors and details.
Mu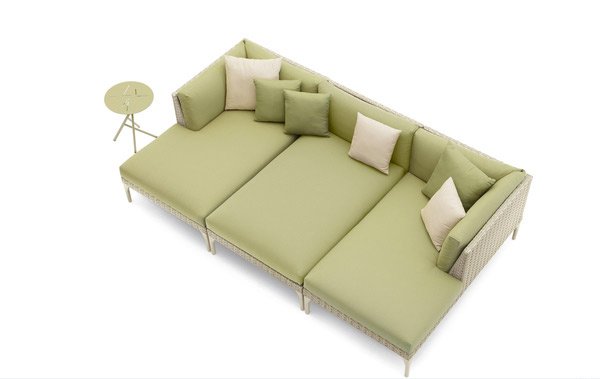 A versatile modular furniture system that is perfect for both indoor and outdoor use. It made use of materials and textiles that could also survive heat and rain.
Ikea PS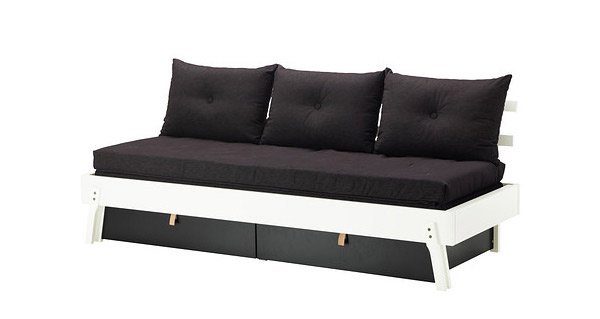 What you see is not just a daybed but it can also be a seating, bed for one or a bed for two and a storage area. Getting this is really worth it!
Jimi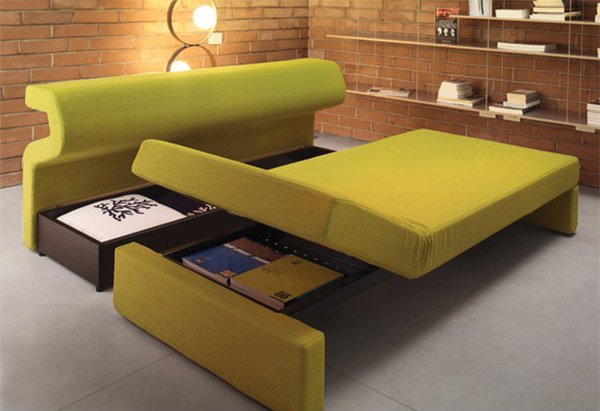 Jimi is a modern sofa and daybed that would fit in a contemporary and modern interior. It is also equipped with a practical storage for your sleeping essentials like pillows and blankets.
Joseph Maple Day Bed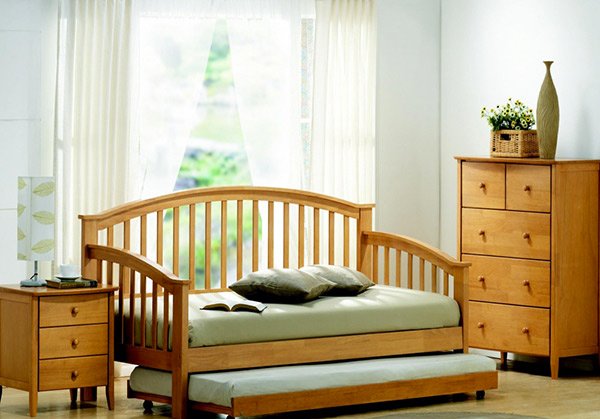 For a traditional look, this one would be a good choice. It has a slatted design and a sprung slate base in Maple finish. You can even invite a guest in with its roller feet foam mattress in the base.
Stompa White Day Bed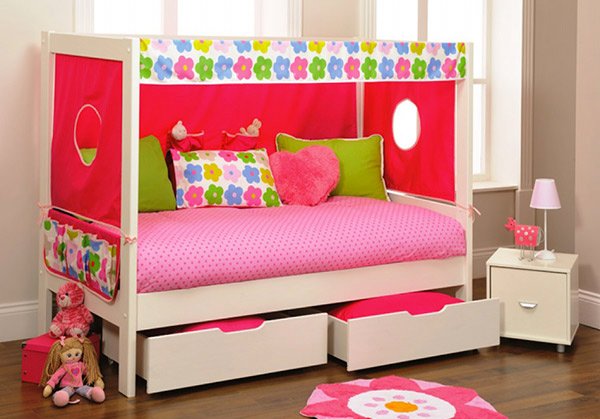 A striking daybed for little kids where they could snuggle and play. It is designed especially for kids using pine and environment friendly White lacquer.
Stratton Daybed Design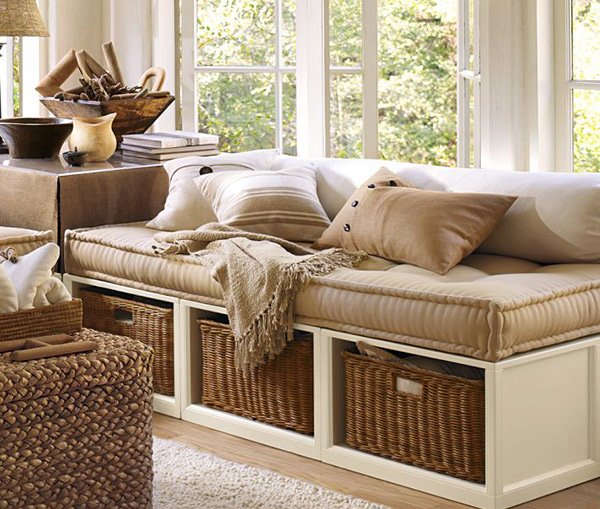 With hard wood frame, this daybed came out exceptional in appearance and in structure. It is hand finished on all sides giving it a depth of color.
Torino Black Metal Day Bed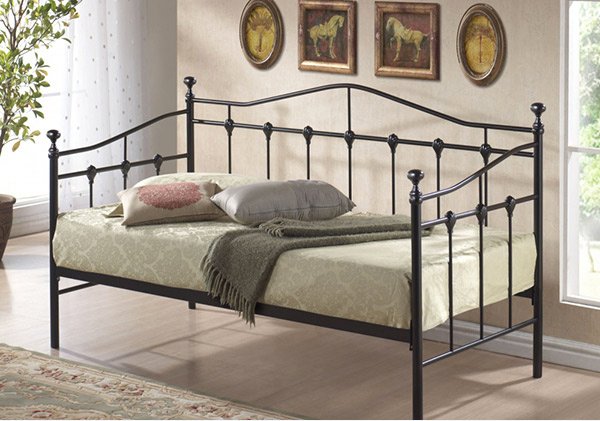 Maximize your home's space with this metal daybed in beautiful curved tubular tops, round finials and shell detailing on the side boards.
Window Daybed Chocolate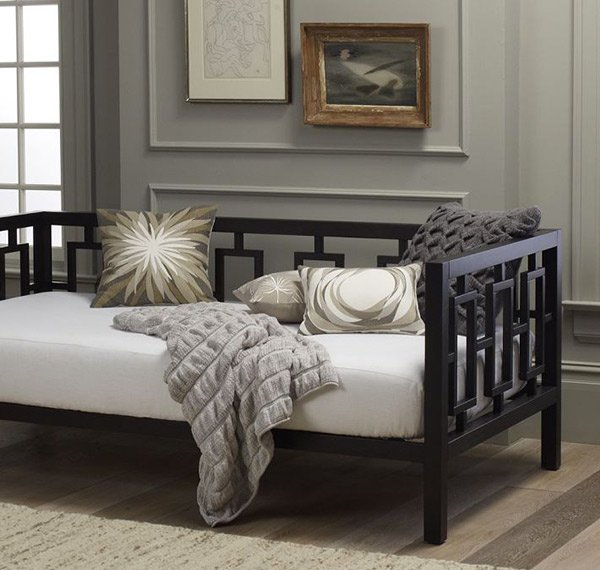 Solid wood with solid wood joinery comprises this daybed in chocolate finish. It is inspired by architectural ironwork.
Upholstered Daybed Mattress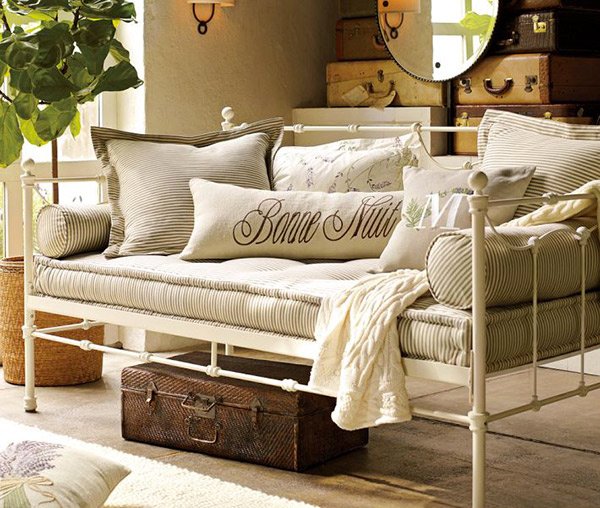 This daybed achieved a tailored look as it was hand tufted with heavy cord and finished with piped edges. Pure cotton upholstery was used with yarn that is dyed for lasting color.
Stompa Play White Daybed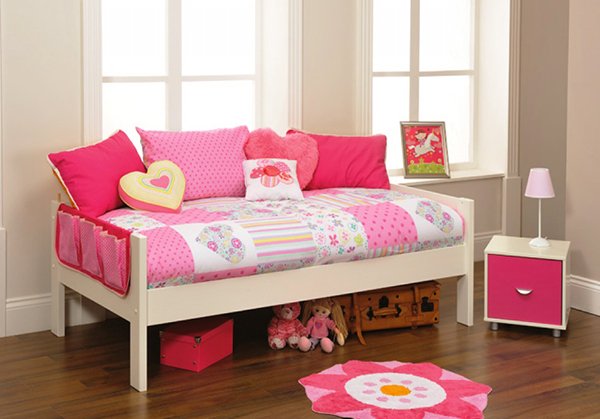 Another daybed for little kiddos. Like the previous one, this is also made from materials that are not harmful to kids.
Savannah Daybed with Trundle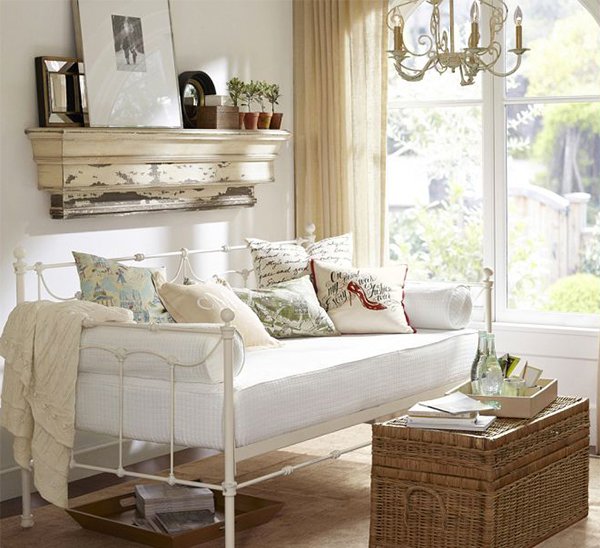 Welcome spaciousness with this Savannah daybed made from constructed iron tubing and bars to create a light appearance.
Ariaana White Metal Daybed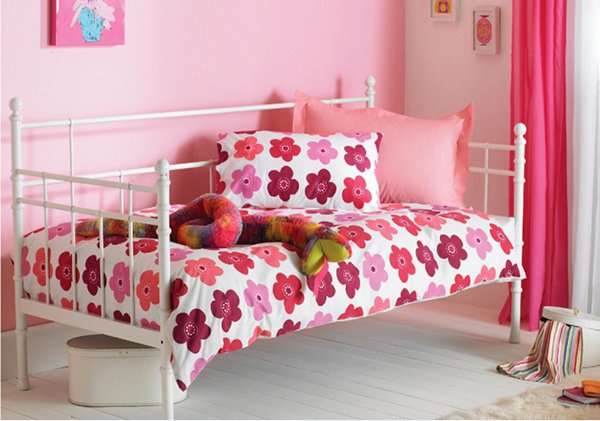 Another daybed using metal. This one is perfect for a bedroom setting where you can read a book or chill out.
Brinmes Daybed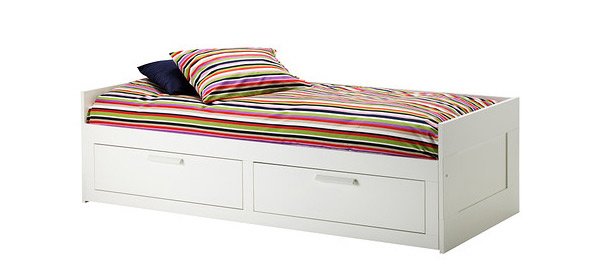 Ikea furniture is famous not just because of their good design but because of the sturdy materials they use like the wooden touches of this daybed.
These daybeds sure are beautiful and could be a great addition to your interior. The good thing about daybeds is the number of function it can give you apart from the interior appeal. So, if you are planning to get a daybed, the above designs can give you ideas on what to would be suitable for your interior. You can also check on 15 Elegant and Sensual Chaise Longue Designs. Look forward for more furniture designs here in Home Design Lover.