20 Creative Art Deco Bookcases
Bookcases are helpful keepers of our reading materials at home. It can also function as a decorative furnishing to jazz up your interiors. It can be used to divide the areas in the house for a more organized look. It can make your books, magazines and other reading materials look adorable instead of being a clutter. Having a stylish bookcase, can let you play with different mixes of decorative elements other than books alone to make it look less like a mini library but rather an alluring ornament for your home. Besides, giving your books and other reading materials something gorgeous to hold it and keep it, preserve its life longer.
The functionality of bookcases should not compromise its beauty. Of course for some they would want a library at home but it should not keep it from being boring. Whatever you need it for, you can make it fun, bold and stylish by choosing the right design and style. Here we gathered 20 Art Deco Bookcases with fabulous designs to make your books and other decorative items pop. Check this out and help bring a dose of geometrical flair to your home.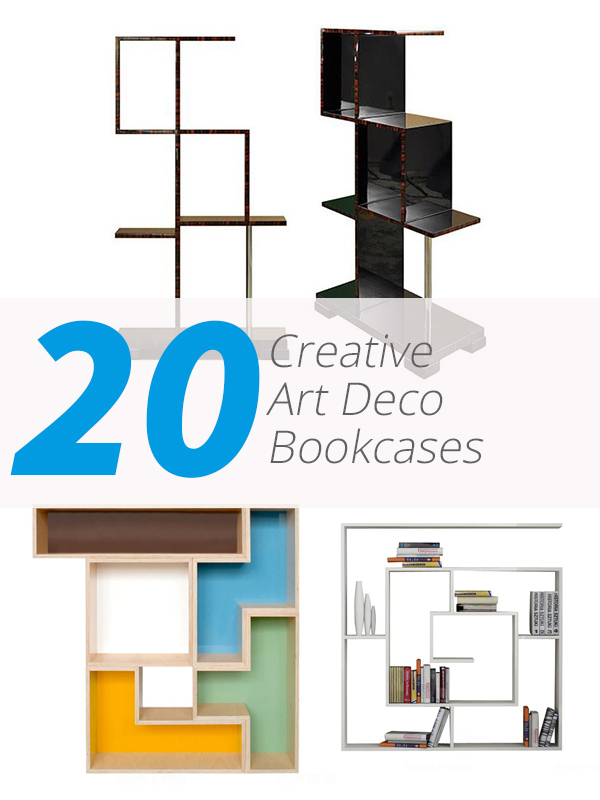 1. Pair of Palisander Abstract Bookcases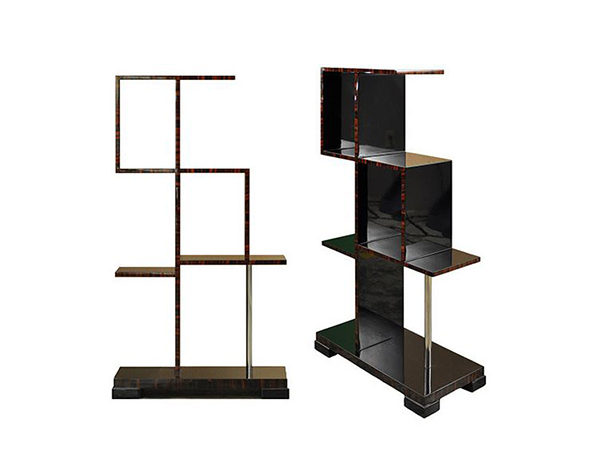 This pair of stylish abstract bookcases is made with nickel poles giving an extraordinary appeal to any home.
2. Solid Mahogany Double Cherry Bookcase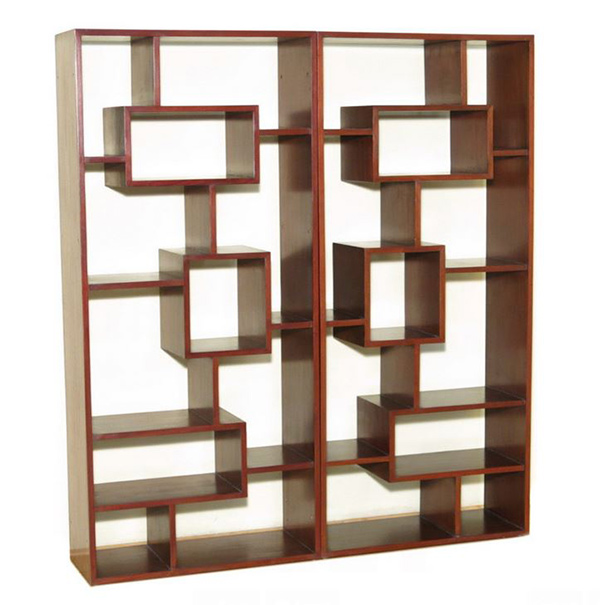 The openwork back of this beautiful and durable bookcase creates lightness to a room.
3. Quad Cubby Organizer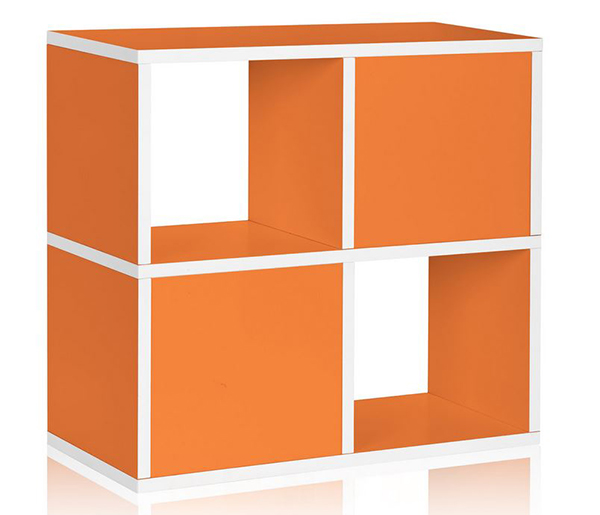 Bring fun and bold punch to your modern home with this smart storage!
4. Geometric Metal Modern Bookcase
A stunning mosaic -style modern bookcase that combines the warmth of metal and inviting vibe of wood tone giving a sophisticated charm for all your reading materials and decorative items.
5. Delta 004 With Backs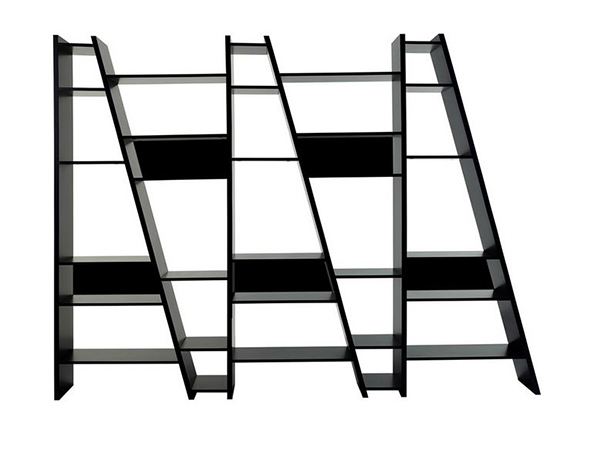 Add this diagonal shelving to your space to get a striking statement that will hold your favorite books, magazines and other items.
6.Small Diagonal Bookcase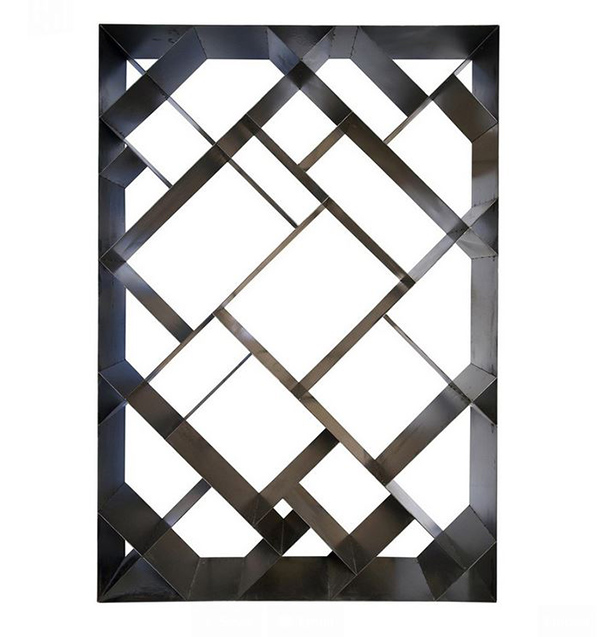 Its diagonal patterned design gives its sophisticated and unique look and its warm metal tone offers an industrial flair to any home.
7. Dark Brown Modern Display Shelf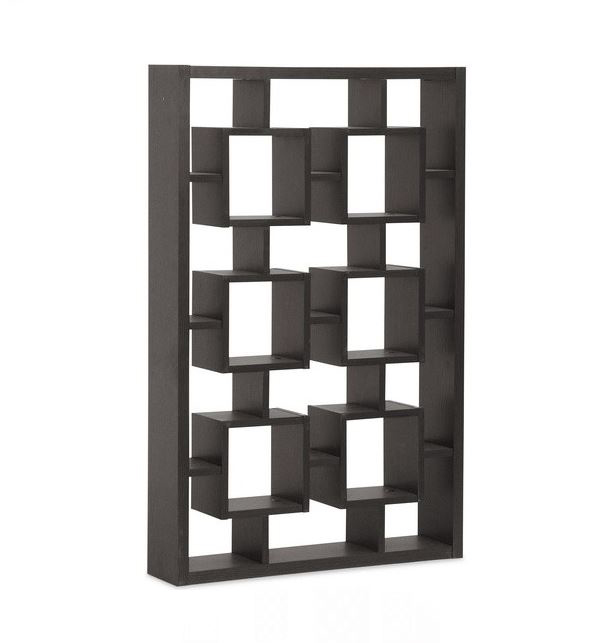 A beautiful, versatile and petite shelf for your most beloved treasures. Its dark brown Espresso faux wood grain paper veneer gives a contemporary elegance that will fit to any home design.
8. Rotating Oak Bookcase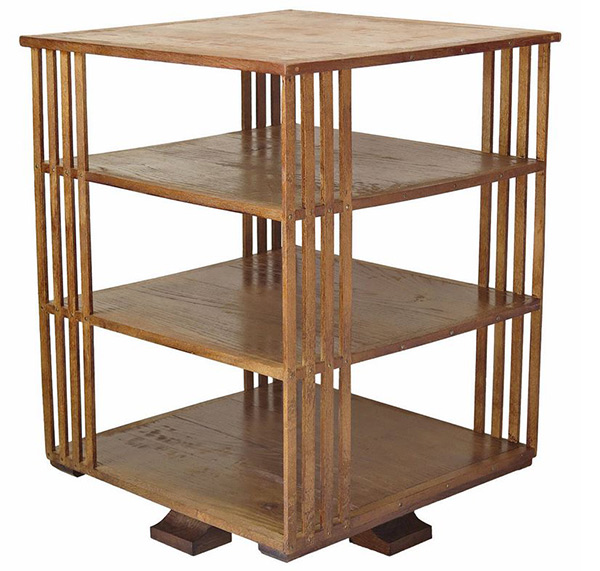 This chic Art Deco rotating bookcase will lend a classic beauty to your stylish home.
9. Parsons Display Shelf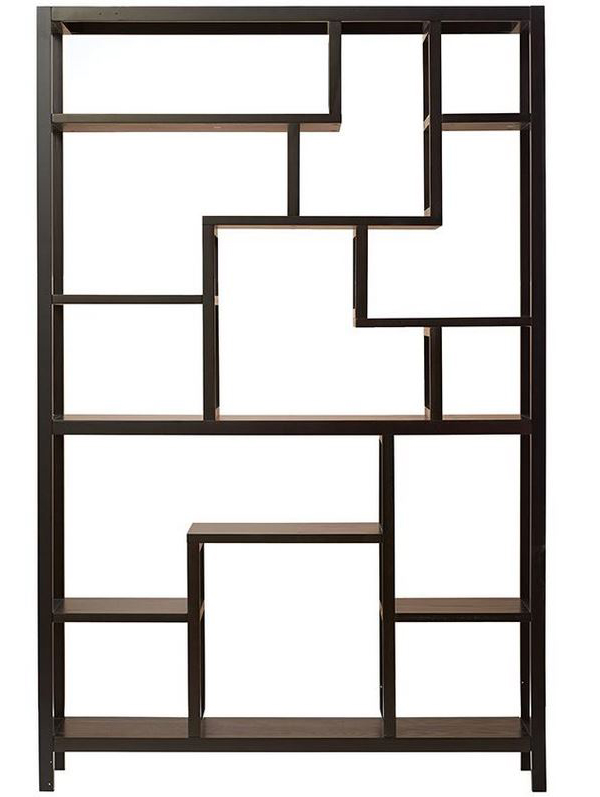 Bring modern and contemporary appeal to your interiors with this awesome geometric-inspired display shelf.
10. Hollow Core Bookcase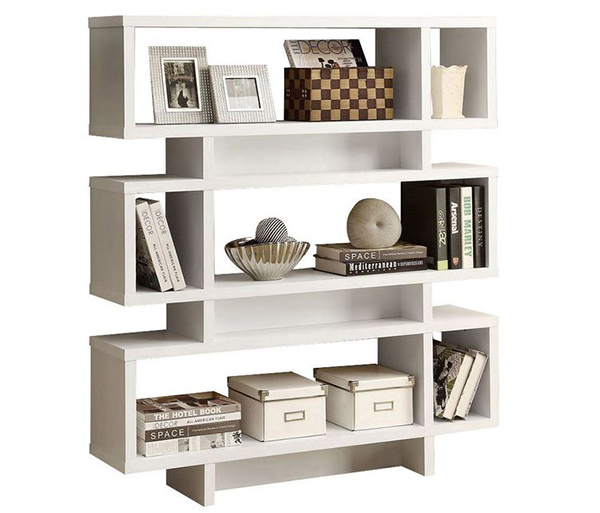 Accentuate your living room with this stylish and versatile bookcase in white finish for a modern look that has an ample room for all your books and decorative pieces.
11. Tetrad Flat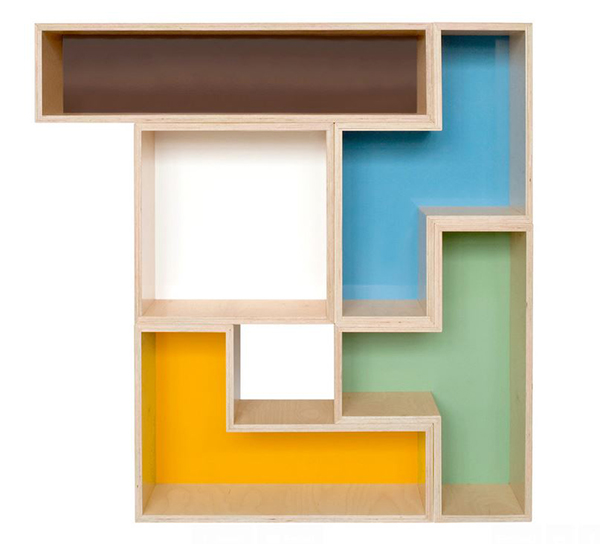 This gorgeous design reminds me of the game Tetris that I used to play since I was little. This Tetris-inspired shaped block with wooden sides and lovely colored metal backings can be configured to different styles and designs. This modular shelving will add pizzazz to your home.
12. Honeycomb Large Metal Bookcase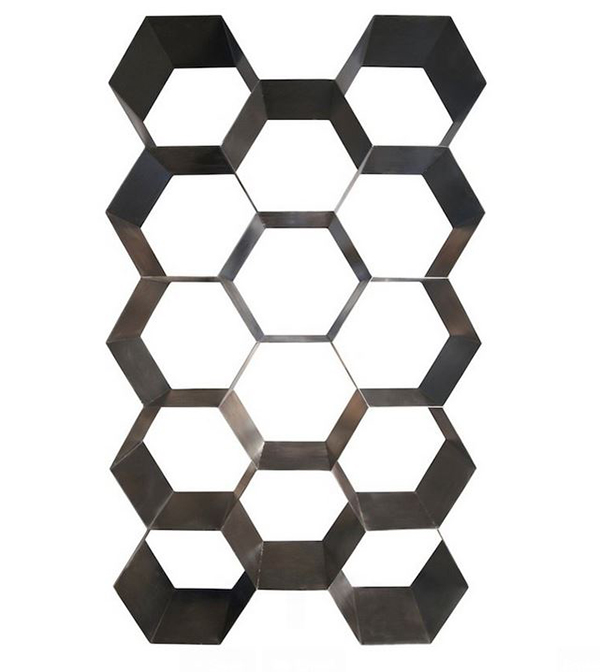 Add this impressive sculptural art of a bookcase to give your space a smashing statement.
13. Ornella Bookcase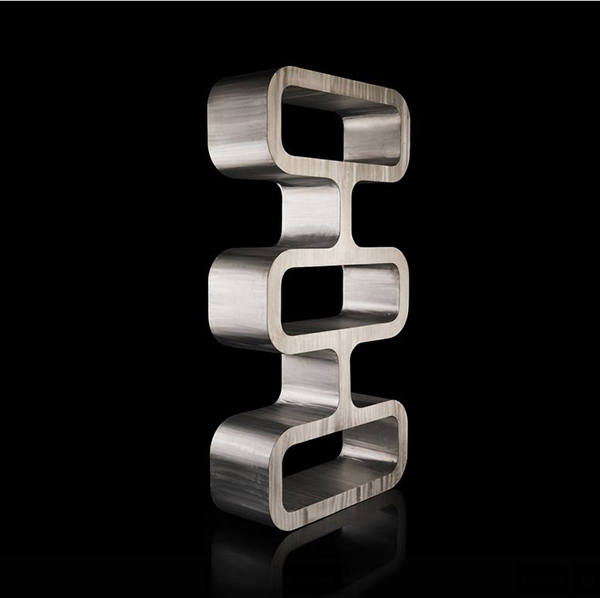 Let the elegance of this aluminum sculptured bookcase add luxury and style to your modern or contemporary interiors.
14. French Art Deco Asymmetrical Walnut Etagere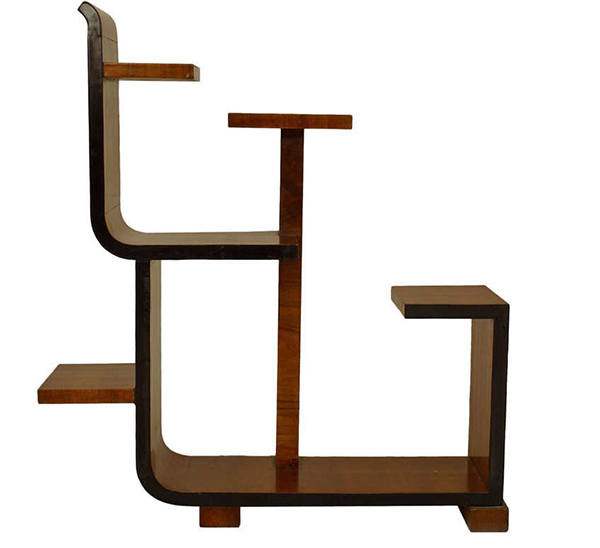 Small and chic, this Art Deco inspired furniture features asymmetrical and intricate arrangement of shelves and curve sides.
15. Maze Bookcase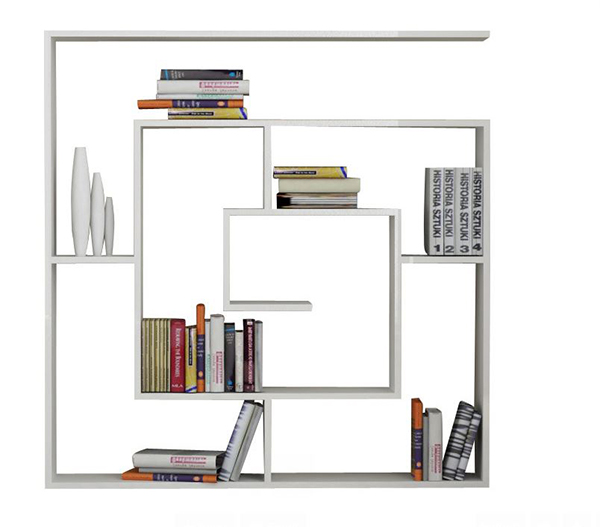 Clean lines, simple and stylish, this fun-maze-like piece makes a sophisticated and creative home to your books and art display.
16. Verona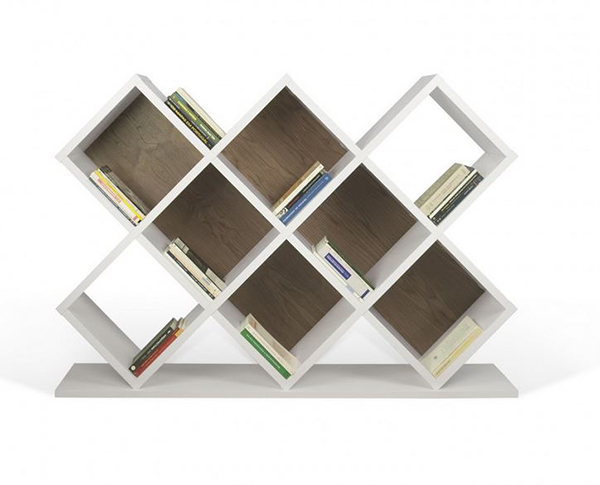 Inspired by the great wines and beautiful architecture of an Italian City of Verona, this exquisite bookshelf design is a timeless beauty to keep.
17. Equilibrium Modern Light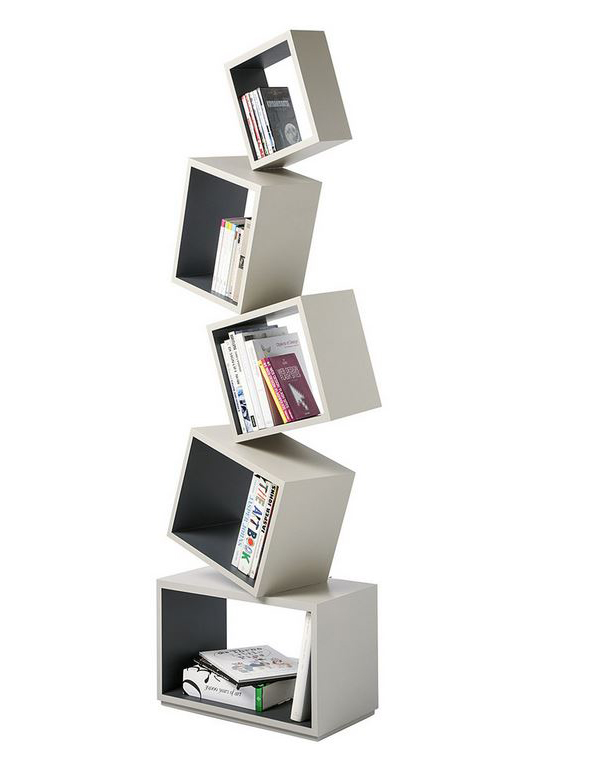 An eye-catching piece that is sure to make a great addition to your chic space.
18. Alma Bookshelf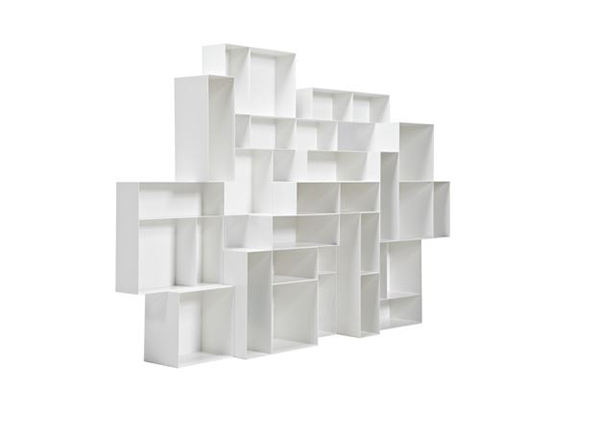 Lend lightness and elegance to your space with this pure white metal modules bookshelf in varying shapes and sizes.
19. Cutout Bookcase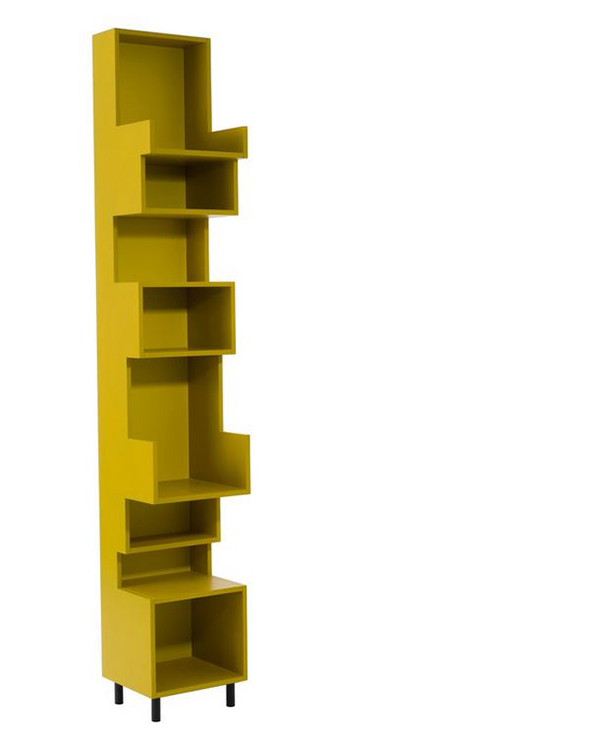 A fascinating, jigsaw puzzle-inspired design is sure to bring a taste of eclectic flair to any space.
20. DNA
Its DNA-inspired design is composed of 13 shelves in white or black painted steel.
Those amazing, innovative designs of Art Deco influenced bookcases are remarkable. Its aesthetics are wow-worthy as well as its functions. Its purpose is not limited to hold books and other decorative items only but it can also be used as a stylish divider for intimacy in your space. The 20 Art Deco Bookcases we have seen today are bold and unique. Its arresting charm and versatility can sure fit in to any home design you have.