15 Glamorous Crystal Rectangular and Linear Pendant Lights
We all know that lighting has a great impact to the entire look of an interior. Aside from its function to illuminate a place, it is also an added decoration to it. What your lighting is will affect the kind of style and aura that your space will bring. If you want your home to burst with elegance, grab some crystal lightings whether it is a chandelier or a pendant light.
Today, we have gathered some crystal rectangular pendant lights and chandeliers. This kind of lighting is different from the usual lights that we see for these have rectangular base where the chain meets the crystals. Most of the time, these are used above dining tables, kitchen islands or bars. Scroll down and check on what we have for you.
13-Light Polished Chrome and Clear Crystal Linear Pendant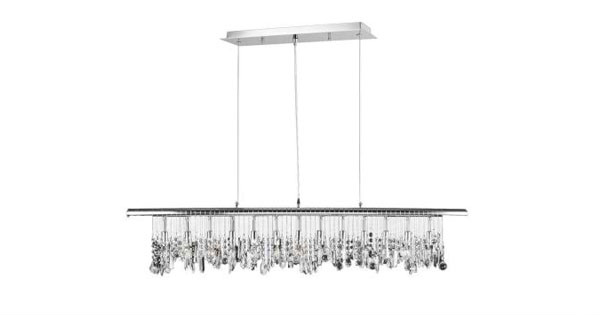 Feel like a star with a lighting like this one as it shimmers into your interior.
Chandelier with Crystal Modern "Rain Drop"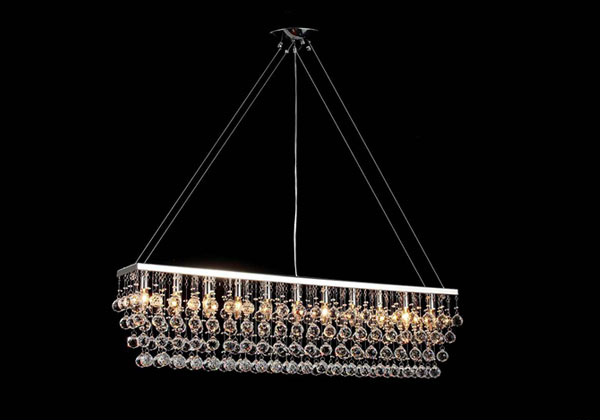 Crystal balls are here to lighten up your room with elegance.
Nuevo Living Crystal Linear Pendant Light – Chrome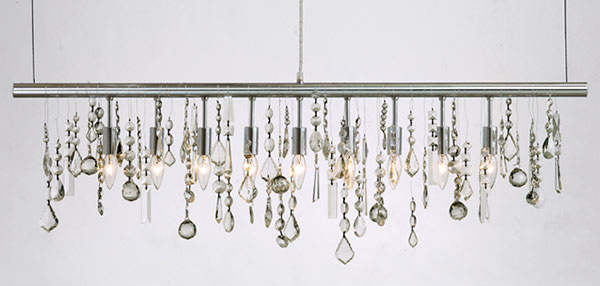 This sure is pretty as crystals dangle on it like so many sets of earrings.
Quantum Box Rectangle Suspension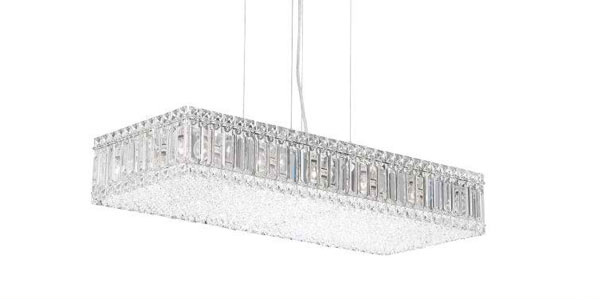 his lighting suspension features a horizontally oriented rectangular crystal shade with clear spectra crystals.
Champagne Color Crystal Lamps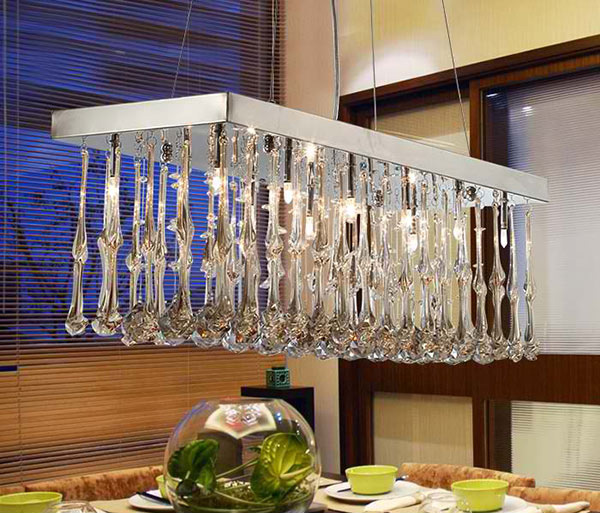 This one reminds us of stalactites! Well, you do not need to go into a cave to see one!
Traditional Pendant Lamp (Crystal)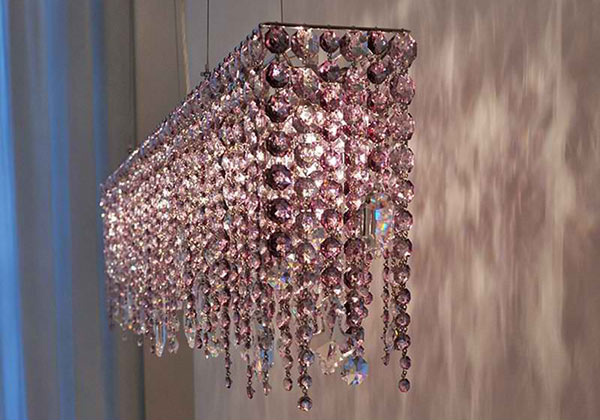 Elegant chains of hand-cut crystals fall at different heights in this sculptural piece with a rectangular base.
Modern String Shade Crystal Rectangular Chandelier Chrome
This one presents a mesmerizing combination between the clean, straight and rectangular shape of the shade with delicate crystal drapes falling from it.
Smoked Rectangular Crystal Pendant Lamp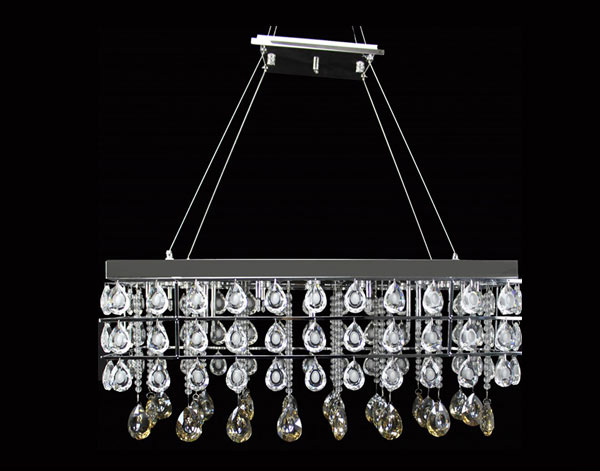 An extravagant crystal lamp that comes with three light settings. This shows that it isn't just about mere beauty but function as well.
Cellula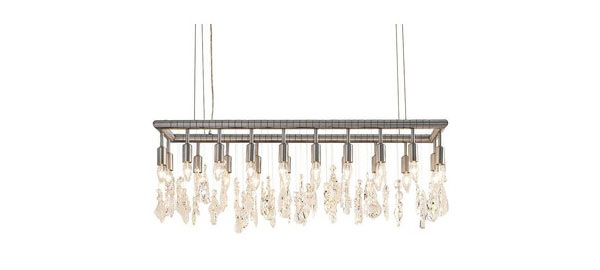 This lighting boasts beauty from the exquisitely cut, full leaded, faceted crystals, without being fussy or overbearing.
Schonbek Quantum Rectangular Pendant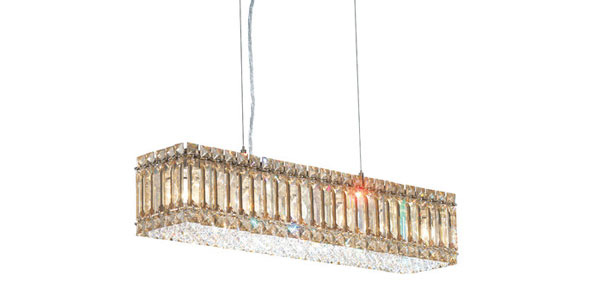 Add this pendant light in your space to create the center-piece or the feature that will compliment your interior with a mesmerizing piece.
Varaluz 168KC – Seven Light Rainy Night Island Light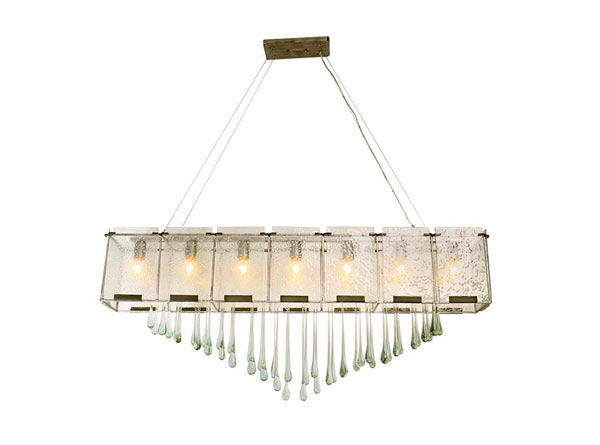 This lovely piece recreate the impression of beads of rain upon a window with recycled glass raindrops that downpour with beauty.
Modern Contemporary Broadway Linear Crystal Chandelier Lighting Lamp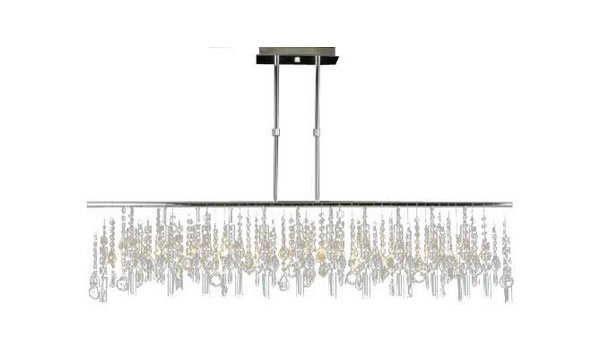 A H28″ X W48″ lighting that brings the sophistication of Broadway drama into your home.
19th C. Rococo Iron & Clear Crystal 73.25″ Rectangular Chandelier – Rustic Iron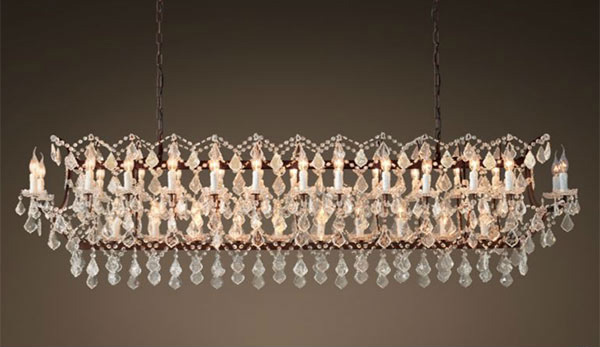 This one is unique for it mixes rustic iron with a profusion of crystal glass, precision-cut and polished for optimal refraction and sparkle.
Contemporary Rectangular Crystal Chandelier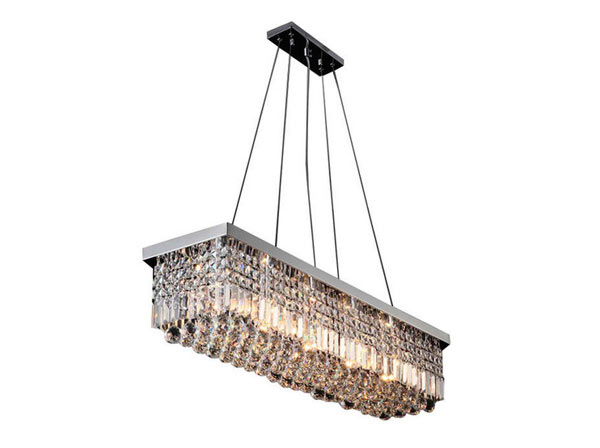 A glamorous crystal chandelier that will add just the right ritzy touch to your formal dining room.
Jacqueline Rectangular Crystal Chandelier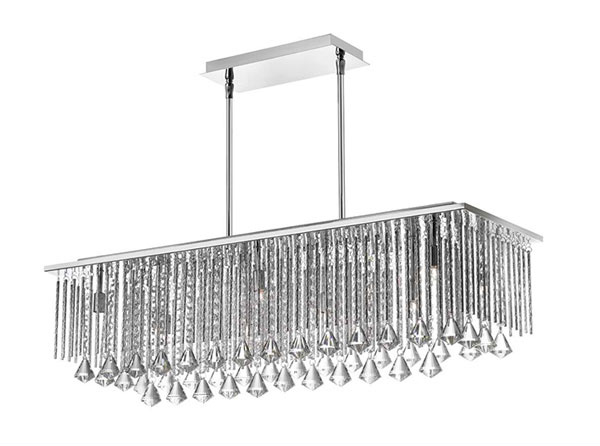 What can be more elegant than this lighting? We sure you'll love to have something like this one!
With lights like this, you could no doubt bring in a different level of elegance and sophistication to your home. Just imagine one of these hanging on your ceiling while you eat in your dining area or while you prepare food in the kitchen. It would just be lovely! You'd definitely feel regal! Aside from this list, you can always jump into other lighting round-ups just like the wrought iron chandeliers that will add rustic look to a space.