How to Make Black Walls Work in Your Home's Interior
Hesitant to get a black wall? After reading this post, you won't be scared of a black wall anymore!
Usually, white and other light colors are used to paint the walls of the interiors. This is a safe way to avoid a dark space that might even make you feel like you are boxed-in or you would think it will shrink the room. In truth, it would really make the room appear small BUT with proper designing, it can work well. Painting the walls in a dark color seems to be trend these days. We came across various spaces using dark paint but they don't look dull or scary or small like what we expected because of how it was designed and decorated.
Black walls are all the rage these days but not just for a Goth themed bedroom of a teenager. It is also seen even for an adult's bedroom and other areas of the house. Many adventurous home decorators are taking the dark plunge, experimenting on how to decorate with a bold color. Sure, black isn't the easiest color to work with but when done rightly and with careful planning, it will work well. There are many things to consider from the paint gloss level, the exact black or dark gray hue, lighting, and many others.
Where to Use Black Walls
Black is a great option for spaces that are used by men because it scents off that masculine style while maintaining a warm and inviting feel. The color, no doubt, looks very masculine but it also looks great in master bedrooms or for female's personal space. Black can also be used in the dining room, bathroom, living room and other spaces in the house where you want to add this color. Walls with black paint are also great as a backdrop for vintage crystal decanters and other crystal home items.
The Secret Formula in Using Black Paint on Interior Walls
When you think of using black or other dark colors in the wall, it would be a bold decision. Others use it for the four walls in their space while still others opt to just use it one side of the wall. In whatever way you decide to use this dark color, you have to make sure that it will work well in your space. Well, if you kept on wondering how to do it, then this is the article for you. We will reveal to you the secret formula for pulling together an interior with dark paint.
1.Start small.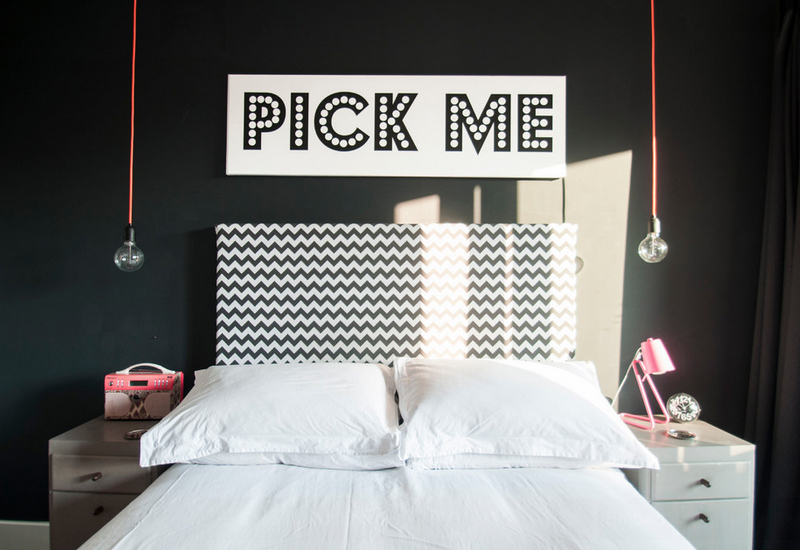 Before you jump into using black for your space, start with small pieces or some parts of the house like cabinets or doors. This way, you can see how black will have an impact to your home. Small changes are a good strategy that can create far-reaching effects. Try painting built-in shelves with black or the fireplace surround or window casings. This is a good way to experiment with the color.
2. Matte or glossy?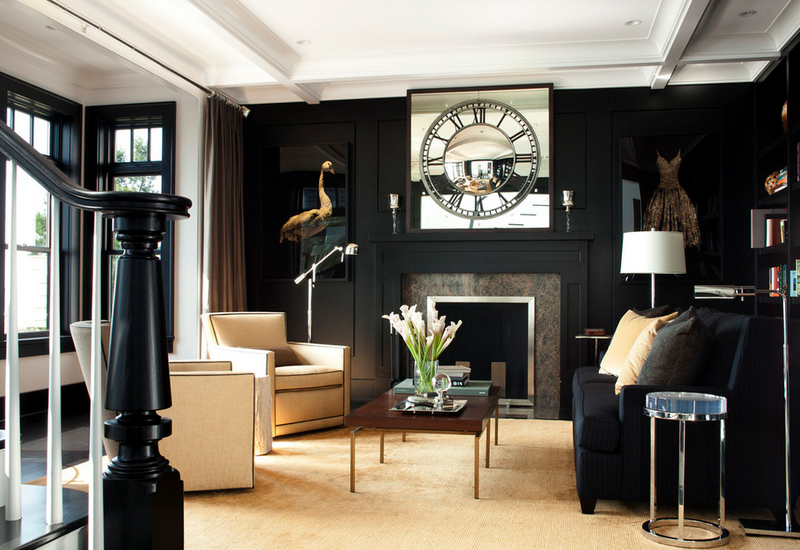 I know you'd be confused if which one to use. But many recommends using glossy lacquer black paint because it minimized the dark tone and would bring some light sheen into the space which is important to bounce light around the room. Using a shiny black paint can make it a statement wall. To achieve this, you have to apply several coatings. Others will do three to four coatings to get the right sheen. But you can prefer to use matte too. It is said that the glossier the paint, the more imperfections would show. That is why some would prefer matte to hide all those imperfections and prefer to add some texture into it. Well, that works too.
3. Mix up with lighter colors.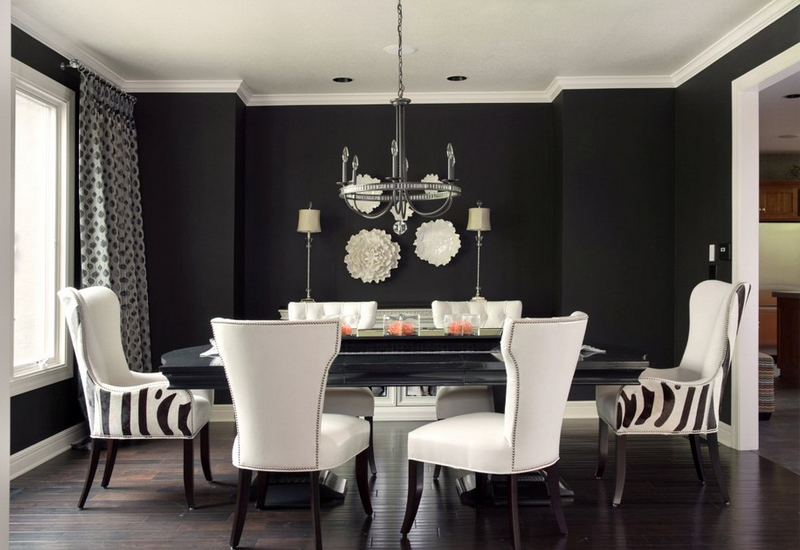 Obviously, this is a good tip. One good way to tone down all the darkness is to line it with a light color like white. You can minimize the dark with accent walls of a lighter color. You can also add light architectural details like a window or a column. You can also bring in some furniture with a lighter color or something that is black on top and a lighter shade on the bottom. When you do this, the black color could come off so strong while not letting its darkness eat up the entire room.
4. Skip the ceiling.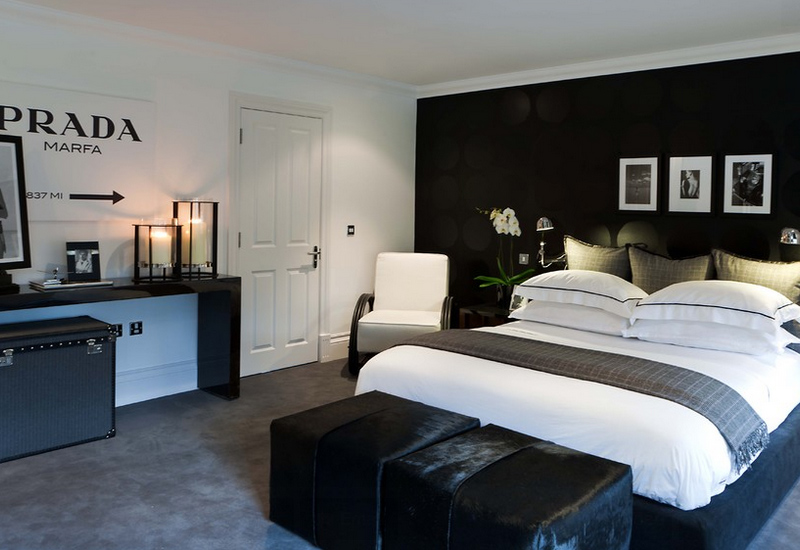 We are only talking about walls. Do not paint your ceiling black or else it will appear low. You might feel like the ceiling is falling on you. This is fine in a room that has very high ceilings. But when applied for a smaller room, it will give a claustrophobic effect. Instead, paint the ceiling white which can be a good contrast the walls and will make the space appear a larger despite the dark walls. It is also good if you'll learn the do's and don'ts in painting the ceiling.
5. Accessorize with glass and mirrors.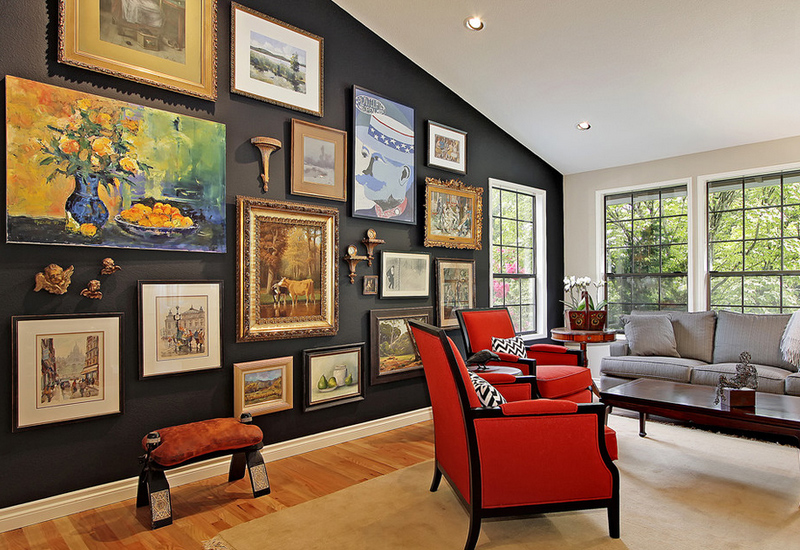 There are mirrored furniture that you can add to your space from the table to the cabinets. You can also add a mirror on the wall or add some items that are clear or transparent, shiny and pale. When you bring items like this to your space, it will look beautiful, luxurious and sophisticated. For instance, you can add a crystal chandelier suspended from the ceiling or you can put some glossy display items on a table and anything with reflective surfaces.
6. Consider your wall as an artwork.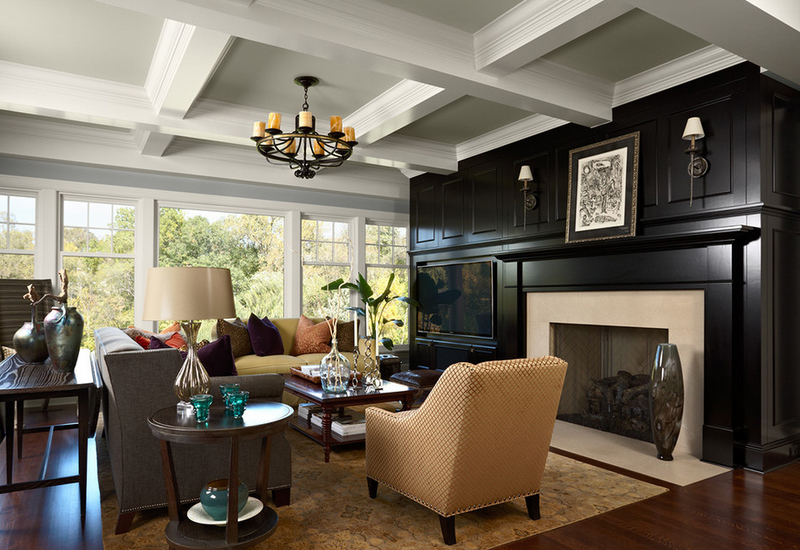 When you paint the entire wall with black, you can frame it with a black molding with gloss black. Doing this will make it appeal like a giant frame picture or artwork on the wall. You can also buy pre-stretched black canvases and add them to the wall after painting it with flat black paint. This way, you can create shadow and add some texture on the wall. Aside from that, you can also experiment with gradation by painting the walls black up to about eye level and then switch to gray up to the ceiling, and finish off with a white ceiling. That would look very nice for sure!
7. Lighting is very important.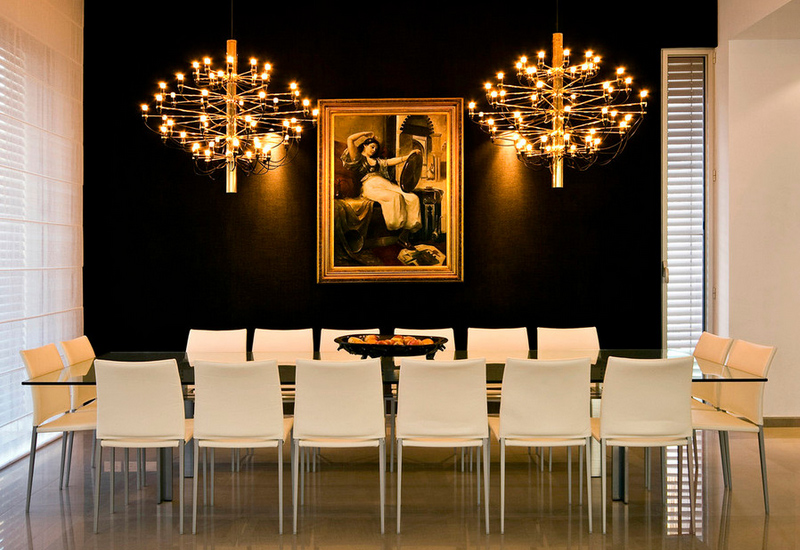 Obviously, when you have a dark room, light will be your savior. That is why you have to be conscious of the lighting- both natural and artificial. Use lots of lamps from a floor lamp to a desk lamp. You can also add a wall sconce too and a chandelier. Recessed lighting and tracking lights are also your best friends when it comes to a dark room. When you are using it in the bedroom, make sure that some recessed lights are on when you decide to turn off your main source of light. This way, your resting place will not very dark. As a matter of fact, dim lights can make you fall asleep quickly.
8. Keep the furnishings light & colorful.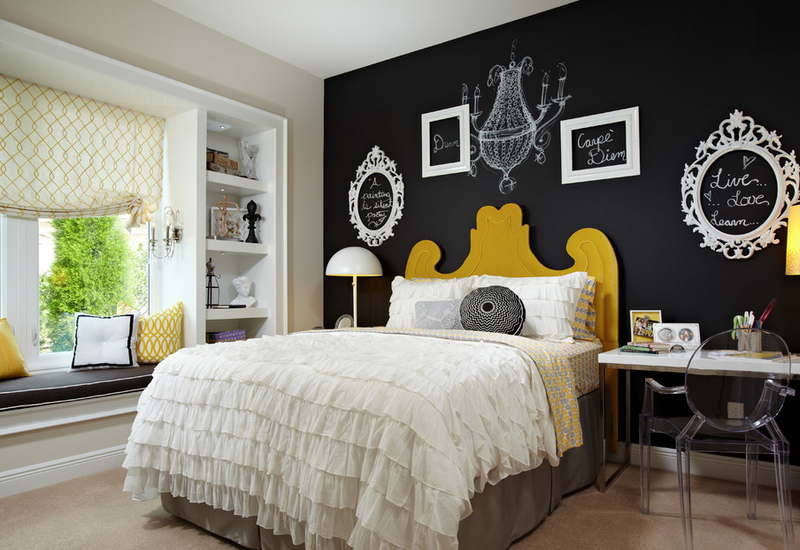 Since your walls are already dark, then it is recommended to use furnishings that are light and colorful. Imagine. If you will put dark furniture in a dark room, then everything will look very dull in deep darkness. That is why you need to pick furniture that has light colors. White works perfectly all the time. But you can also try those with other colors.
9. Consider adding patterns and textures.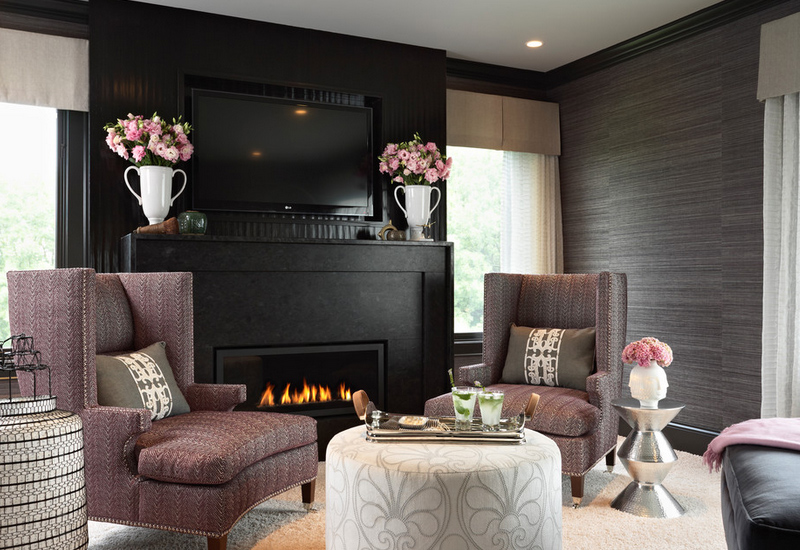 While painting your walls black, you can pass the glossy and matte worries and prefer to add some textures on it. Yes, that works well too. You can play with how you apply paint to add texture. Aside from the wall paint, you can also add different textures and patterns through your decorations and accessories. For instance, you can add a soft area rug or a patterned throw pillow.
10. Add a large window.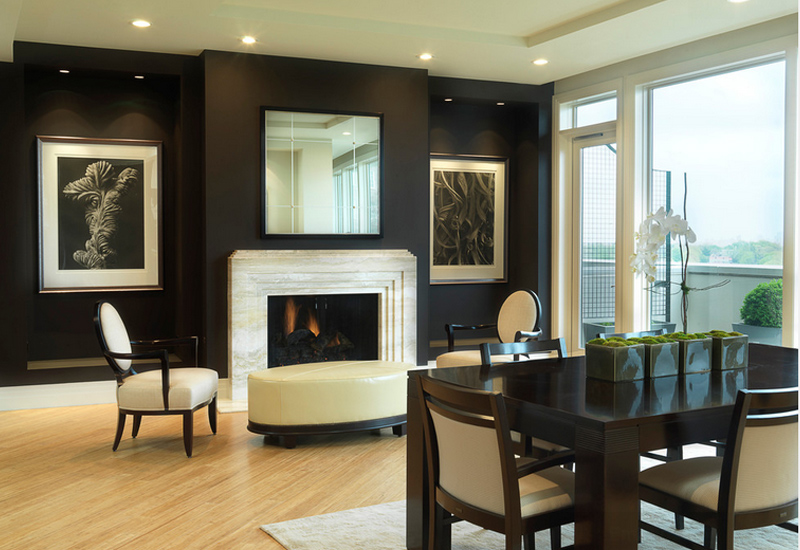 You need all the light you can get for a dark space that is why, aside from artificial light, you need natural light from windows. Large windows would be a gem for a space with dark walls. Of course, we all know that it could bring light to the area but it can also break some dark parts too because of that transparent glass to occupy the wall instead of a block solid part. I don't think I need to elaborate more on this one.
11. Use metallic colors.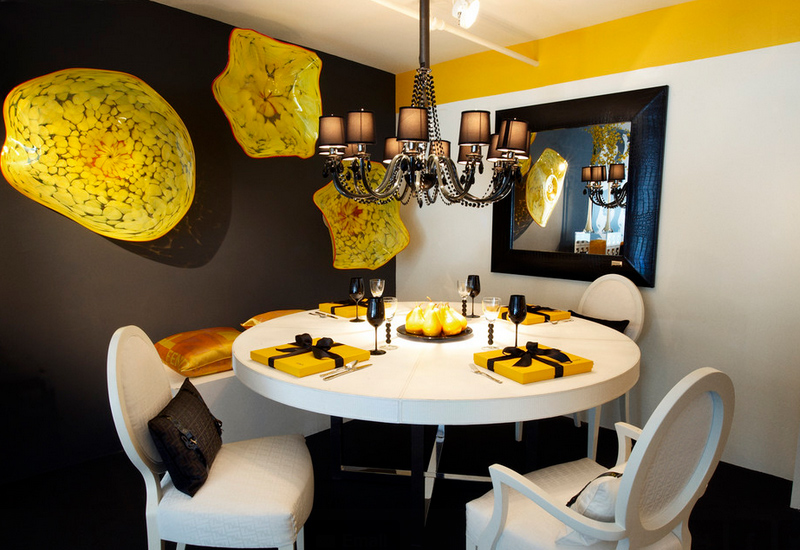 Black goes great with metallic colors and we cannot deny that. We have seen how it works on clothing- even a black shirt looks lovely with a golden print. Metallic colors like brass, silver, bronze, and gold will add a sumptuous and elegant feel to your space. Aside from that, it brings more brightness too. Metallic home accessories will flatter that dark wall.
12. Or bring more color varieties!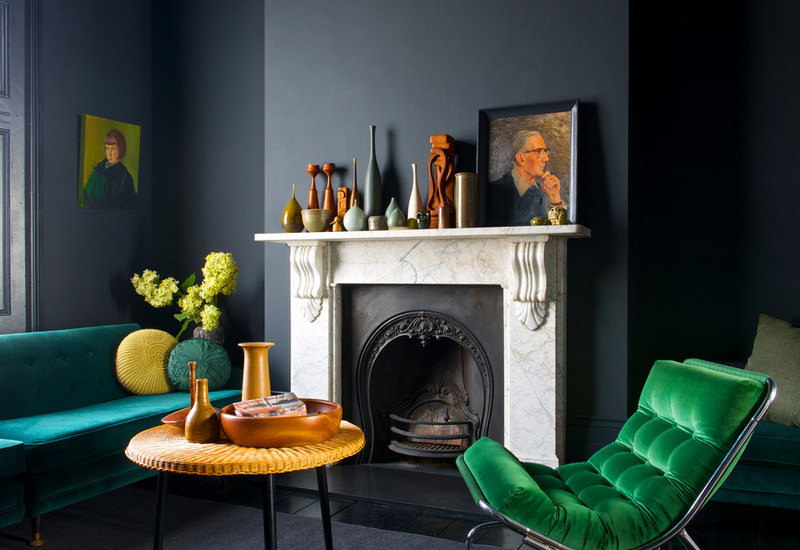 Aside from metallic colors, you can also try mixing different colors together. Yes, go for colorful decors and furniture. Remember, black works well with various colors. Hence, it will look nice in a bedroom with a black backdrop.
Surely, many of us would be hesitant to use black because it would be too dark. Obviously, it isn't the most favorable color for the home's walls but it does work pretty well when you take note of the tips we have given above. Considering the tips we have given, you can take away your doubt in painting the wall with black. For sure, you will even have a great time adding black to your home. Experiment with decors too as well as with fabrics and other accessories. If done well, your space will get instant glamour with a high-impact that is timeless and matches everything. So, are you now ready to work with black paint? Go ahead and express yourself and your style!