10 Smart Tips on How to Paint Your Ceiling
The ceiling in our house shouldn't be taken for granted. Consider it as the sky of your home. It is a part of your home that could have a great impact on the look and feel of the entire space. While others do not give much attention to the ceiling, you have to seriously consider how you will treat the ceiling.
There are actually many ways to do it. You can add coffered ceilings, murals, and many other decorative ways that will give you a ceiling that is full of life and style. Some may just stick to the usual painting but even painting has to be done well too. In truth, a small paint job can create a huge change to your home's interior. So, today, we are going to give you some tips on how to paint your ceiling.
1. You'll never go wrong with white.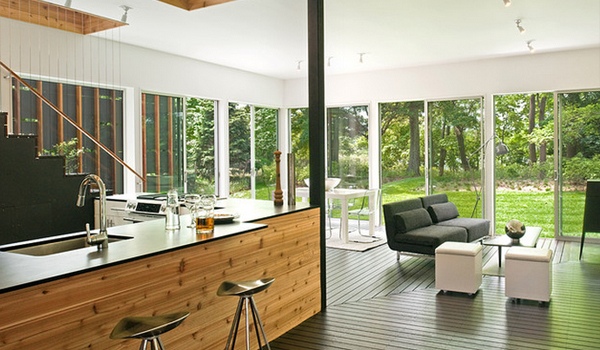 The favorite color for the ceiling is white. It is actually a safe color. It never fails. It looks good in whatever room. Using flat white paint will allow light to bounce around the room. It will also make the room appear larger. And white will look good with whatever wall colors. But then again, you don't need to always use white all the time.
2. Use light colors to make a room look larger.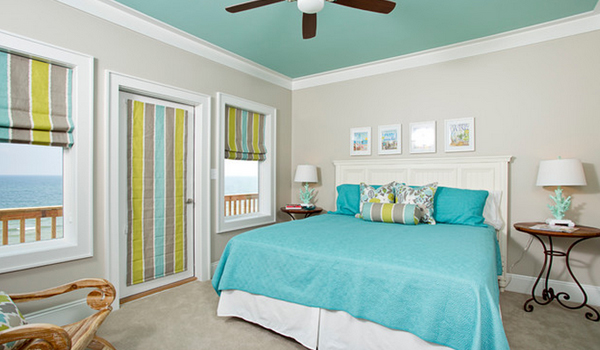 You can try a different color aside from white. A light tone will be a good choice because it will make the ceiling look higher and would give your space an expansive feel. It can also help balance the dark colors in your interior adding a calming effect to the space. There are tons of light colors that you can choose from. Pick one that will look best in your home.
3. Be wise in choosing dark colors.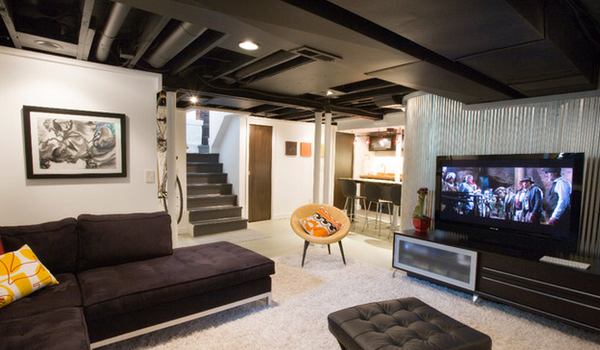 Interiors with neutral hues would look good with dark ceilings. It can add a bold centerpiece to your home as the eye is drawn to the ceiling. Don't be afraid because it won't really make your space small but the ceiling has to be 8-feet tall. If your ceiling is lower than that, then a light color is preferred.
4. Match the color of the walls.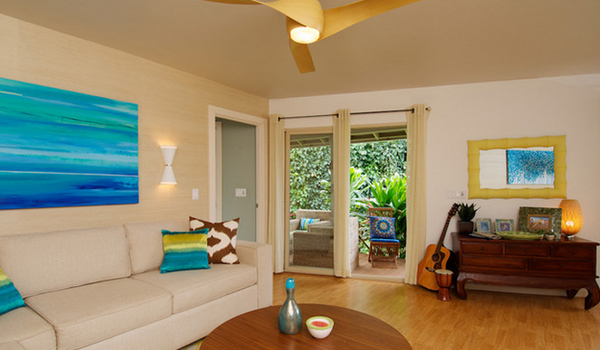 Get a rich atmosphere with a ceiling that matches the color of the walls. It will let the eyes move from the wall to the ceiling giving it a seamless appeal. This is actually an easy option too and could save you from the headaches of choosing colors for the ceiling. Using one color for the walls and ceiling could be soothing to the eyes.
5. Add a little variation to wall colors.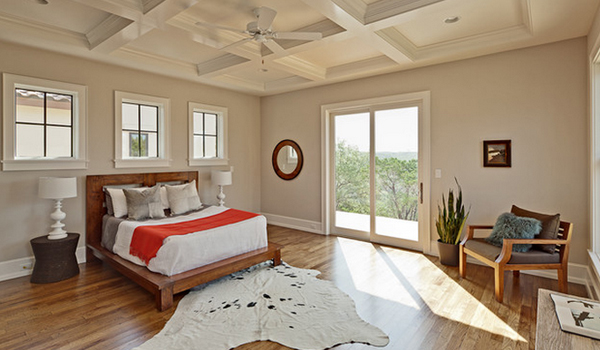 If you want the ceiling to be a bit different instead of being totally the same as the wall, you can try a variation of the wall color. You use a lighter or a darker tone. Doing this will still give you a unified space but there will be more depth and dimension in it. You can try lighter shades to make to room get an airier feel. Meanwhile, using a darker color will give your space more intimacy.
6. Painting low ceilings.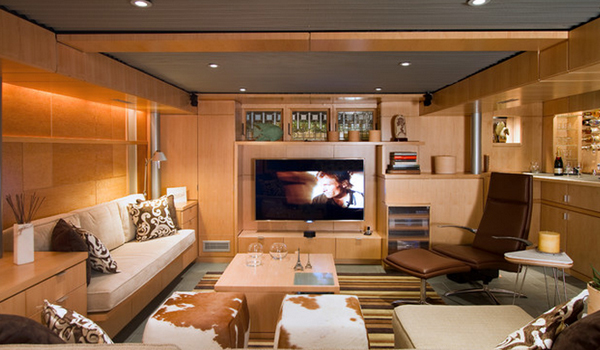 Some homes have low ceilings. So, if your ceiling is low, us a light paint. Or you can use a lighter shade that your walls. Another option is using a shade or two darker than the walls. Doing this will make the ceiling look higher. Painting your ceiling in a contrasting color with the all will make it look even better than merely using white. But if you want to use white, then go for it.
7. Use a totally different color from the walls.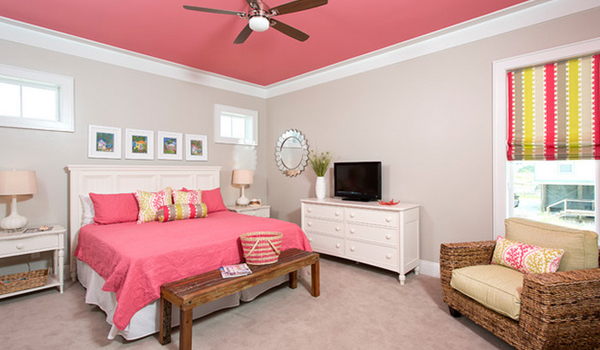 You can make your ceiling look even more interesting and attractive by using a different color. This will not just make the ceiling stand out but would also add appeal to the room. There will be more character in the space and it will never be boring at all! Merely using a different color can give a graphic look to your interior.
8. Add a ceiling mural.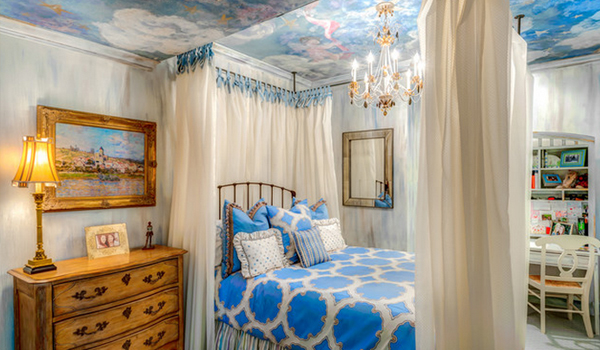 If you want to go overboard painting, then do a ceiling mural. You can work in it on your own or you can ask someone to do the job for you. This is usually done for kid's bedrooms or nurseries to add a whimsical feel all throughout the area. But it does work well in living areas and other home's spaces too. Just be creative with the mural and choose a design that can bring more visual interest into it.
9. Try using patterns and stylish painting.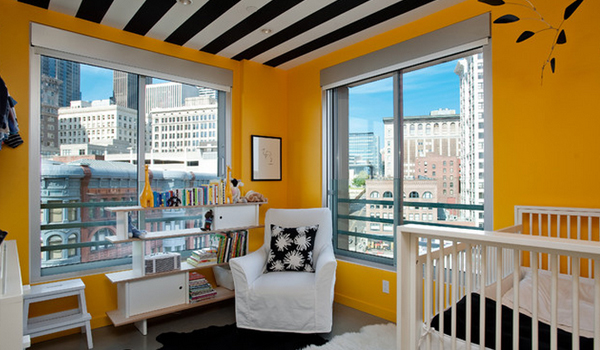 You can also paint using patterns. You can try stripes which can create an illusion of space and other patterns too. Yes, painting with patterns could be challenging but it is a fun task too! Aside from patterns, try different manners of painting on the ceiling too. Consider it as a blank canvass you can work on!
10. Painting textured ceilings.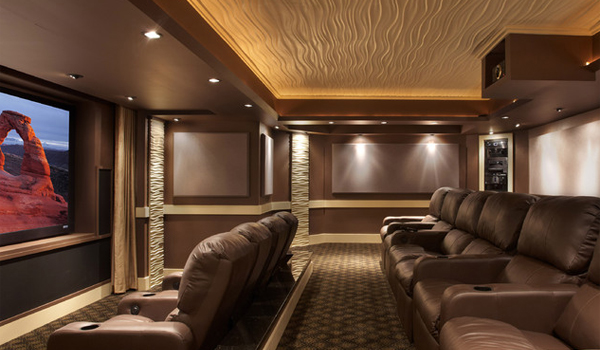 There are rooms with textured ceilings. This won't stop you from painting it. Some spaces have popcorn ceilings which might be pretty challenging to paint. You can use spray instead of rollers in painting it. Or if you are not sure that you can do it, hire someone to do the job.
So, there you have it. If you are planning to do some painting in your ceiling, these tips will surely be very useful for you. But make sure you have decided on the color and style you want before you finally jump into painting. Also, get the right tools to complete the job. And remember, if you are not confident to do the job, always ask for help or hire a professional. Hope this post had helped you a lot. Feel free to leave your comments below!