The Enchanting Cathedral Ceilings in the Elysium Penthouse
Today we are going to present to you an apartment seated in Vancouver, British Columbia, Canada. This open plan apartment consists of three levels and an area of 4,718 square feet. The designer made use of the 40' vaulted cathedral ceilings; jaw dropping 360 degree viewed from the north, south, east and west over the entire city mountain and ocean.
Situated in the city, the apartment has 3 bedrooms, 4 bathrooms, a swimming pool and a lounge area. Also, this is composed of seven private terraces, fitness area and a glass wine cellar which is one of the best features inside. The apartment is named Elysium Penthouse. Let's take a look at the different areas of this magnificent Penthouse and enjoy browsing through the images below.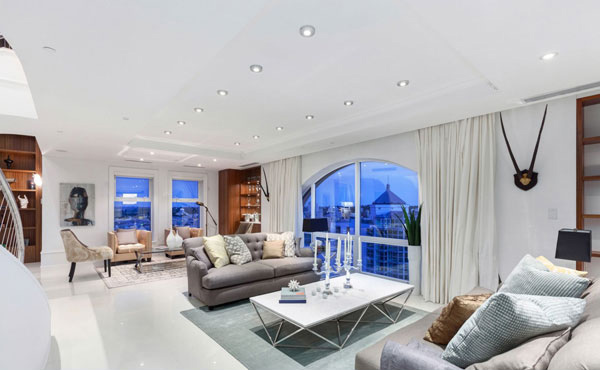 The plain white used in the walls and ceiling together with the LED lights here successfully display a more luxurious interior.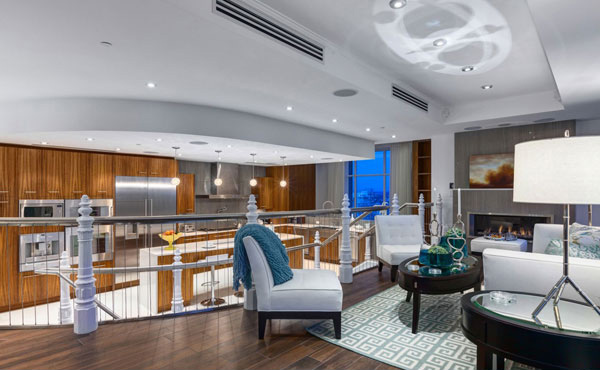 Take a look at the kind of furniture and table lamp that highlighted the comfortable area in the penthouse.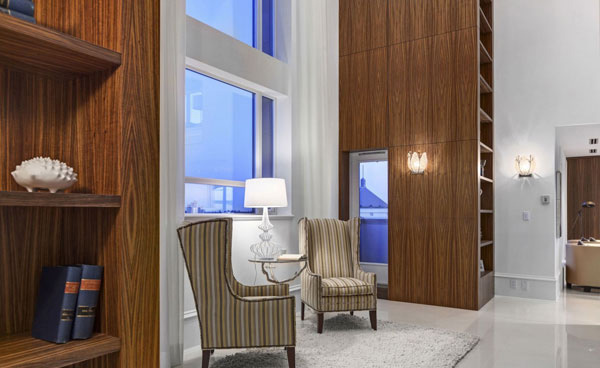 This corner is the best spot to sit down and relax from the tiring work in the office.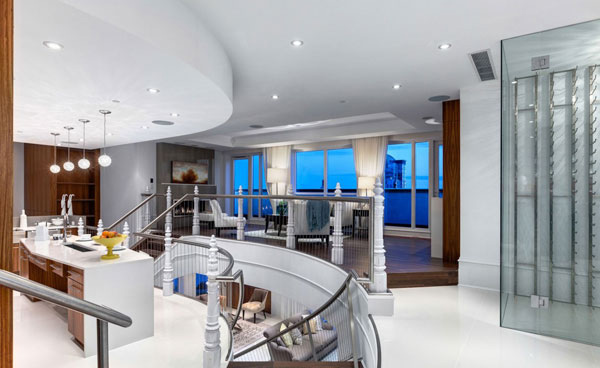 You will see the luxurious kitchen in this level where you can easily view the other parts of the house.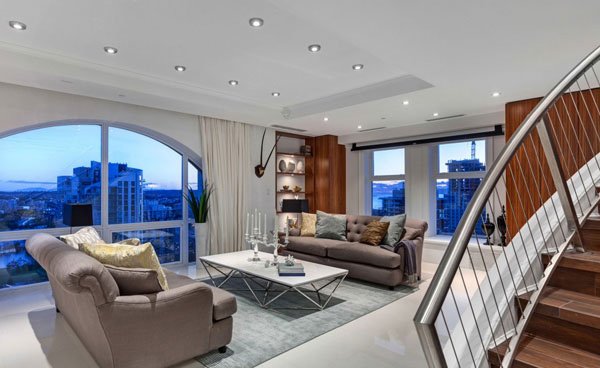 In this living space, you may experience the beautiful views from this glassed windows.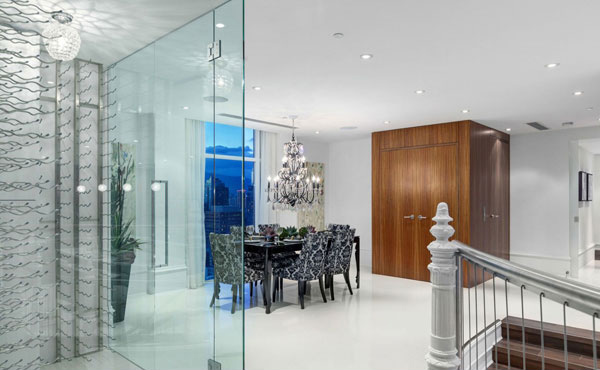 You may see the vintage dining set here completely jives with the chandelier above it.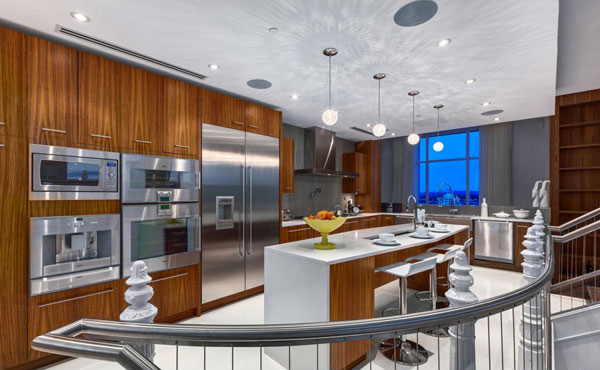 Wood and stainless materials are utilized in this modern kitchen that showcased the latest appliances.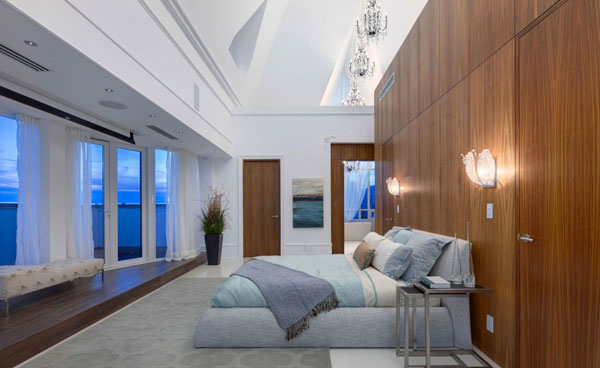 This spacious bedroom is underlined with the comfortable bed and its mattress.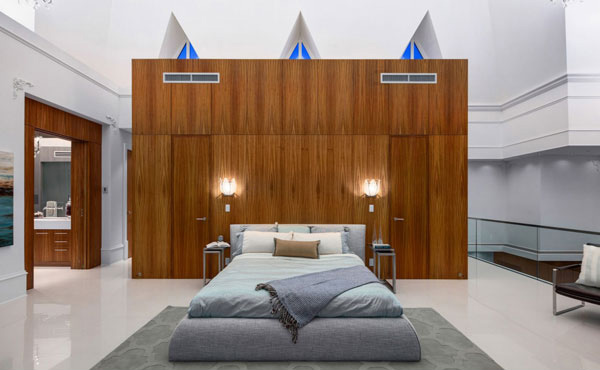 The Cathedral ceilings can be seen from this bedroom that made this apartment unique.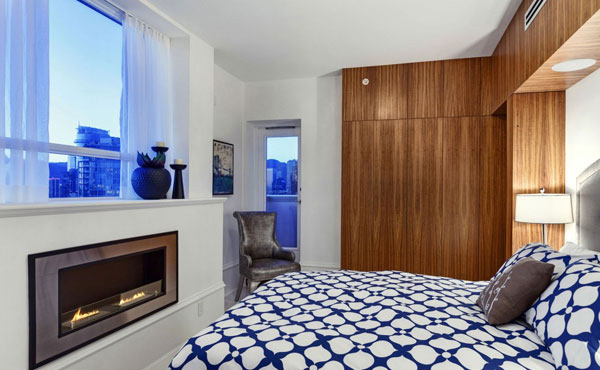 The lights installed in the sides of this bed add more comfortable effect in the entire room.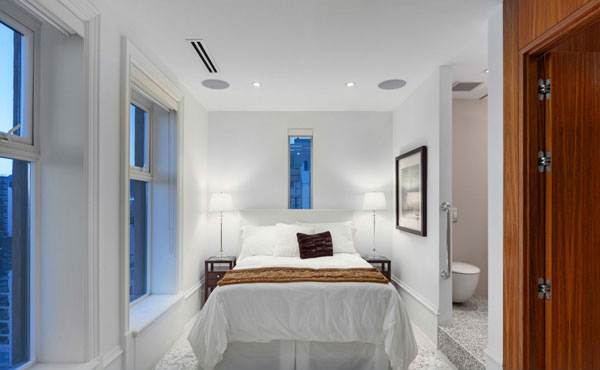 The white palette and the white mattress here shows a more clean and neat bedroom.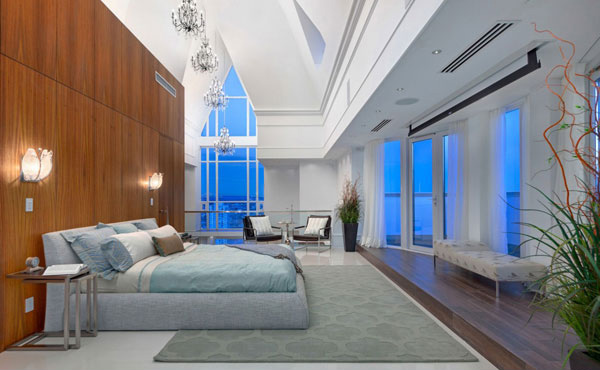 This spacious master bedroom is enough for the client to take the full advantage of the enchanting views outside.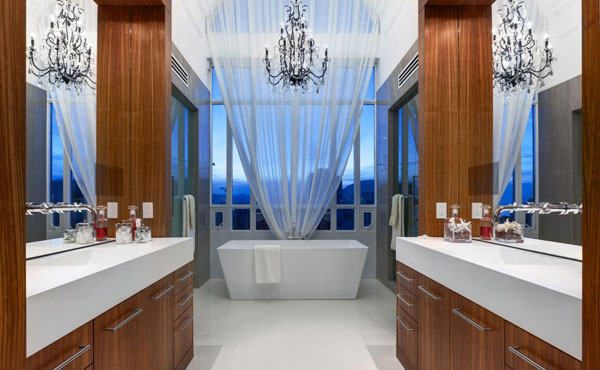 This huge bathroom simply shows the contemporary fixture with its wooden cabinet that made this stand out among the others.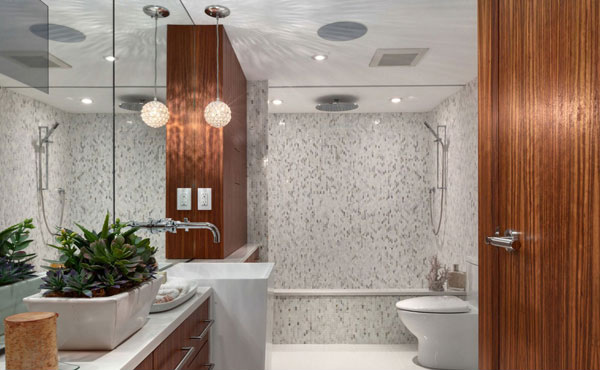 The mosaic tiles in the wall breaks the plainness of the bathroom and creates a more romantic mood.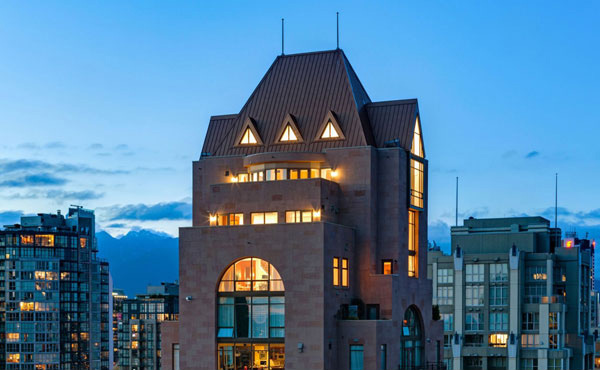 In the exterior, the Cathedral ceiling in this building may surely captivate the one's eyes.
As you have seen in the different images of every corners of this Elysium Penthouse in the Grace Tower, the designer secured the amazing interiors. The interior were able to uncover the decorating ideas that speak of the best complexity and style. The designer made use of the porcelain floors and rich Mosambique millwork to ensure a smooth texture in the entire interior. This also highlighted the en-suite bedroom on the last level of the apartment with the cathedral ceilings. And we can say that this penthouse is one of the best apartments in Canada. We hope that we gave you another set of inspirations again today.