20 Stunning Kitchen Wall Art Decors
Expressing your love for art does not end in the living room or even in the bedroom – yes, I am talking about the kitchen! Sometimes, we think that adding a stunning backsplash, or an expensive hardware for you faucets and the like is how a kitchen can be beautiful. Well, that's never the case.
Adding paintings or any sort of wall art decor in the kitchen is one way of adding fun, glamour, beauty and even sophistication. It always depend on the decor that you want to add in your kitchen; if you have an idea of what you want to add in your space – you're almost there. For inspiration as to how to merry your kitchen with art decors, check out the pictures below.
1. Ansley Kitchen Renovation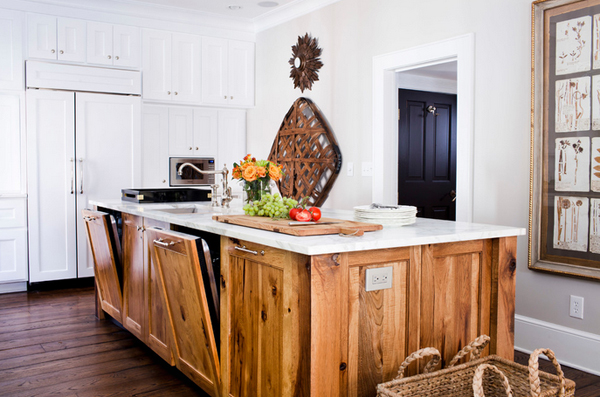 The baskets can add visual interest to a farmhouse-style kitchen.
2. Beach House on Long Island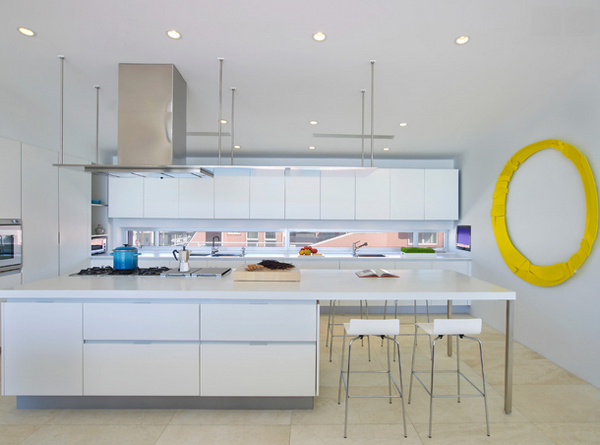 I love the open plan – lots of countertop space for modern Caribbean cooking.
3. Bloordale Renovation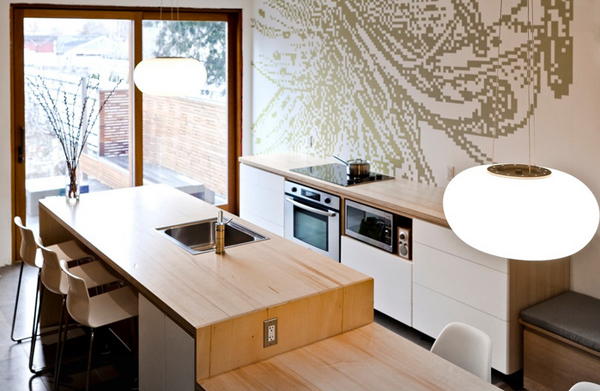 This renovation to a prototypical Toronto semi-detached home makes the most of a compact, urban property. Several strategies to maximize tight spaces extend the boundaries of the house.
4. Boulder Mountain Kitchen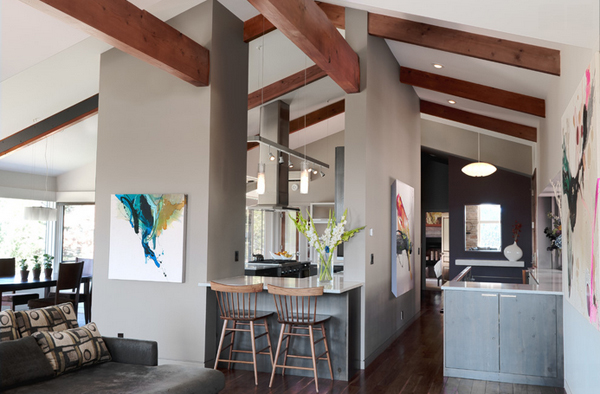 I like how this spaces looks so modern. This Denver kitchen has a couple of paintings mounted on the wall which makes the difference from a dull to a lovely area.
5. Buderim Balinese Renovation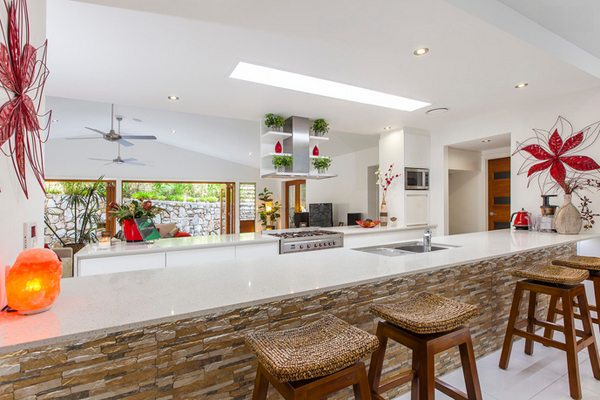 Look at those little tiles, brilliant idea to add interest to this Sunshine Coast home!
6. G House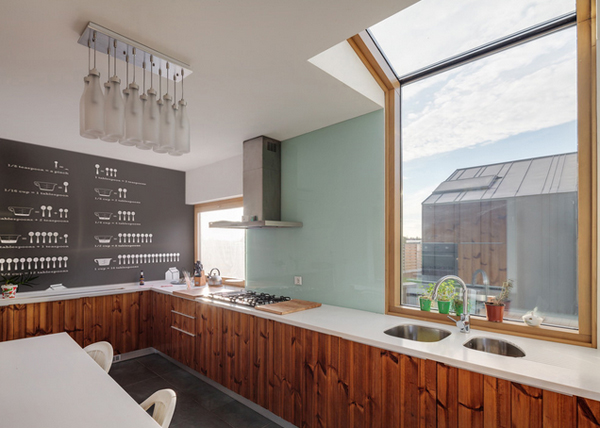 White measurement decals on a black wall look refreshingly clean and simple and they're useful, too! You can easily find more decorative options too.
7. Gagnon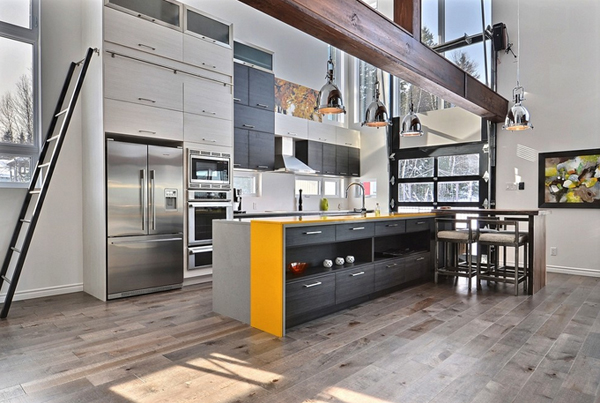 This is one great open industrial kitchen! Look at the paintings on the walls.
8. Gleuckstein Kitchen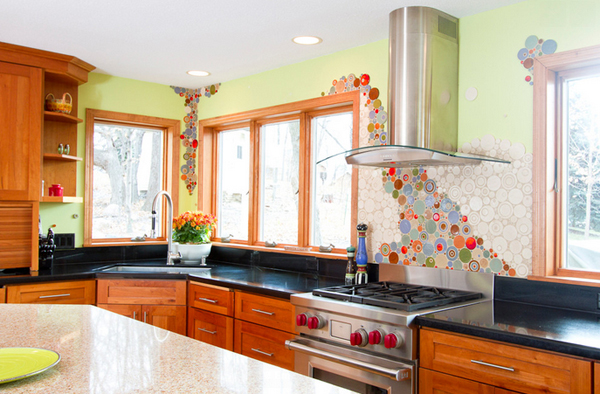 These homeowners liked the Klimt blend and contrasting colors but wanted a lighter version. So they customized it and decided to create a white outer bank of Bubbles to surround the river of brightly-colored Bubbles. The bright green walls and gorgeous cabinetry make this one unique and colorful kitchen.
9. Hyde Park Double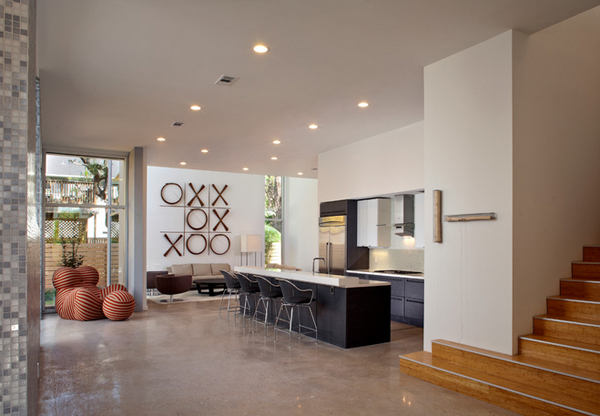 Hyde Park Double is a design of two single family homes that complement each other, while maintaining their individuality.
10. Modern Kitchen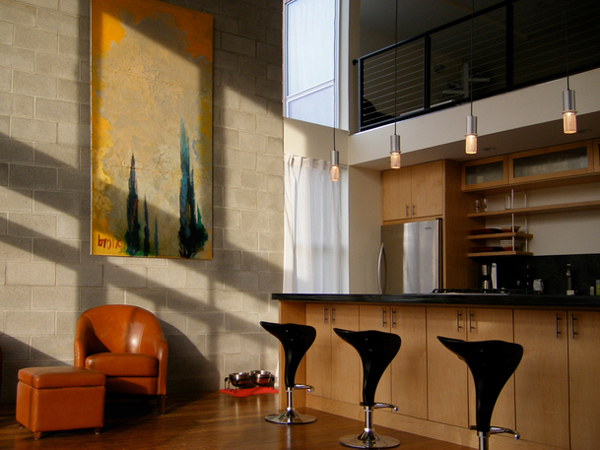 Even if these walls or only self-supporting (not holding up any floors or roofs) they require vertical rebar in grout to stabilize themselves laterally. In the Pacific Northwest climate, considerations of climate are also important, pointing to the filling of CMU cavities with insulation.
11. Novenstein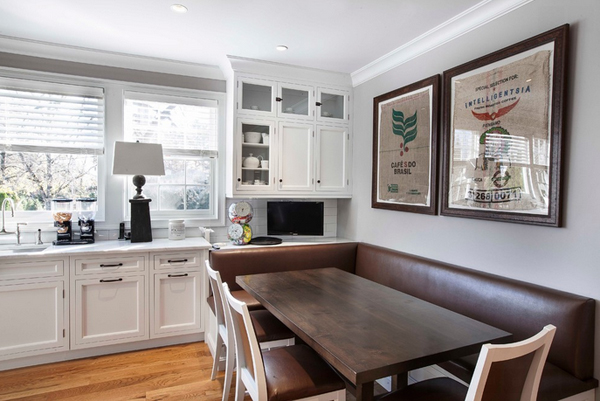 "The banquette was the best space-saving solution," says the kitchens' designer, John Johnstone of Modern Classic Custom Kitchens. It also has some fun restaurant-booth style; the upholstery is faux leather to repel spills. The wall decor is framed burlap coffee bean bags. A table lamp on the counter adds to the family-room feel.
12. Phoenix Contemporary Kitchen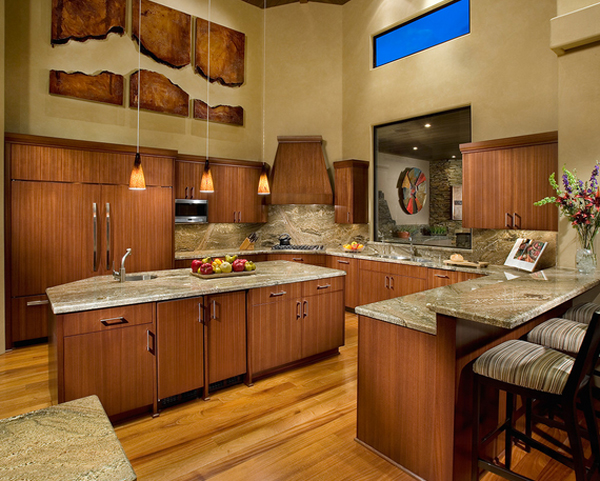 Pop-up counter on right hand side but love the art form on the wall!
13. Raleigh Contemporary Kitchen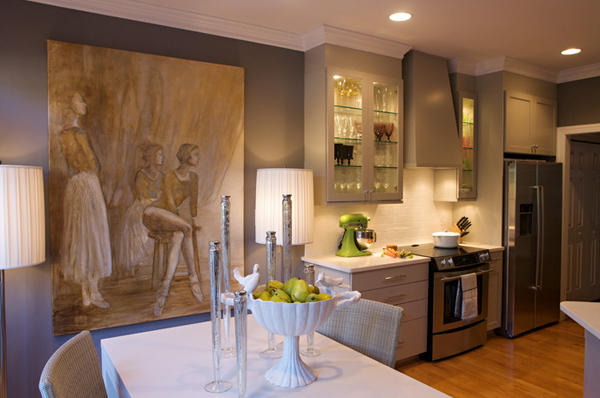 Large painting on the wall usually makes one space interesting and at some point gorgeous.
14. Roseview, Mt. Washington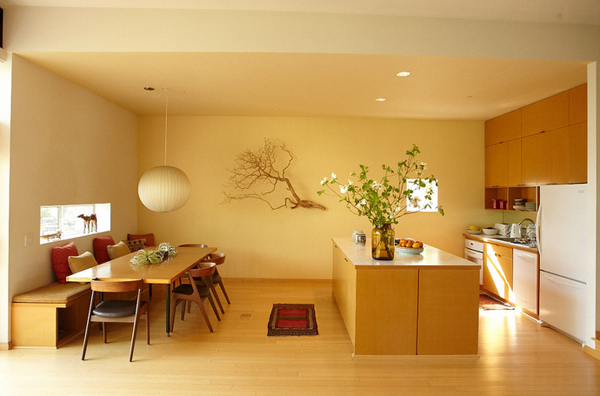 Who said you can't add twigs on the wall? I love how it just blends with the wall color and the furniture too!
15. Seacoast Rustic Modern Kitchen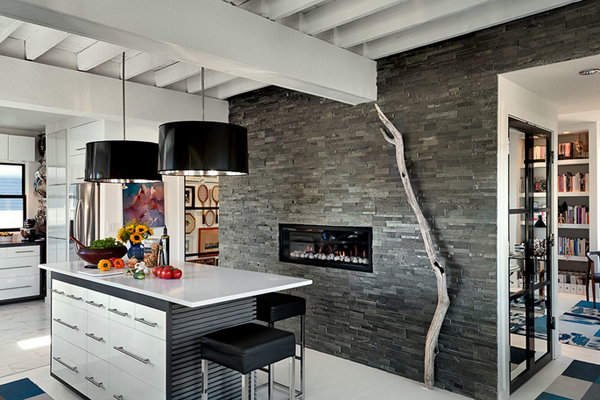 The wood beside the fireplace could be interesting over dining table.
16. Steve and Amber Frazee
The only downside to the house was the absence of a formal dining room. Luckily, a round table and four chairs fit perfectly into the far corner of the kitchen.
17. The Library Building – Clapham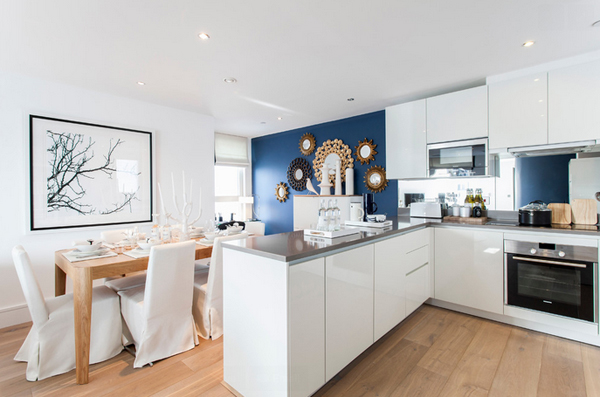 There used to be a rule against using blue in dining rooms and kitchens, because it was thought to be an appetite-suppressing color, but I say if you love blue, go for it.
18. The Olivers House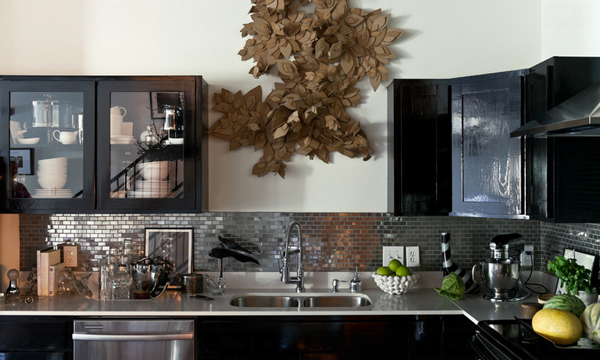 Introduce artwork. Just because the kitchen is primarily a space of function does not mean the walls shouldn't be dressed up with artwork. This is an easy change to make and it will instantly personalize the space.
19. United States Transitional Kitchen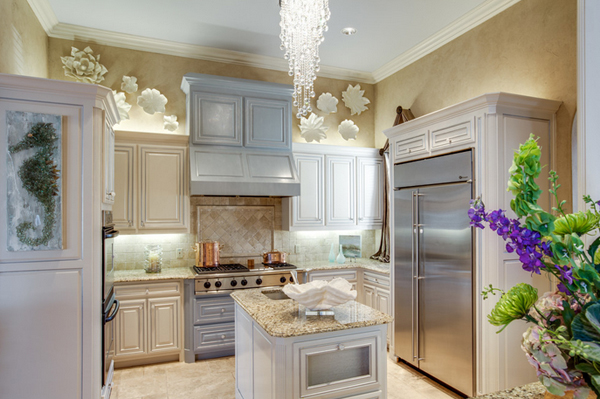 Simple backsplash with deco trim on outer edges.
20. Urbanspace Interiors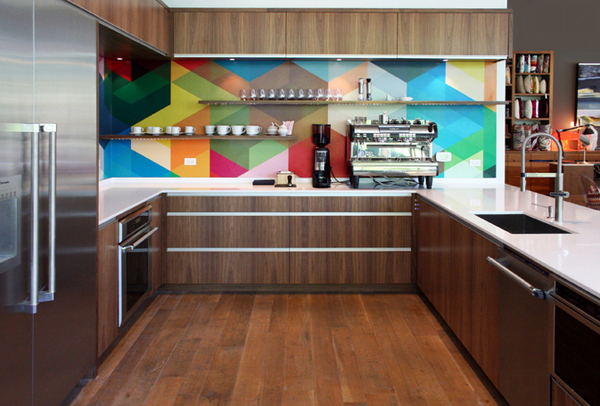 Geometric backsplash. Bright, bold and eye catching, a feature like this is sure to be a center piece. You can achieve a similar look with mosaic tile or by carefully applying paint.
Wall art decors for the kitchen vary in the taste and the likes of the client and with the help of the designers or the decorators you have hired or asked help from – you are in the way for one stunning space! It would also be interesting to add wall clocks and other wall decors to the kitchen.