Trendy Kitchen Designs from Italy's Scavolini
The home's kitchen could be considered its heart because it is where luscious and nutritious meals and snacks are made.
Since it has to be clean and orderly, a good kitchen design is also deemed necessary for it can contribute to a kitchen's good function. There are already so many kitchen designs that you have seen and each of them are unique from each other. This is because one puts in personality for every design in order for it to suit to the homeowner's taste.
You might want to look for kitchen design inspirations for your home. Today's post will surely help you. We have here a showcase of kitchens from Scavolini. Scavolini kitchens are certainly unique and are designed with the homeowner's taste in mind.
These kitchens mostly have an open design to provide ample space for working. Scavolini had been manufacturing kitchens for over 40 years already that allowed them to design kitchens along with the latest trends. They aim to improve the quality of life in the kitchen while taking into consideration both aesthetics and function. They believe that "satisfied customers are the real assets of a company". Hence, they really make sure that their clients get the kitchen design they truly love.
Scavolini create competitive kitchens of high quality. They come in different colors and styles that would be suitable depending on your home's interior. So, let us take a look at Scavolini's kitchens below. These are just some of their designs.
May these kitchen designs serve as inspiration for your own home. For sure, you will find this useful. Scroll down and choose which kitchen fits your home.
Baccarat 01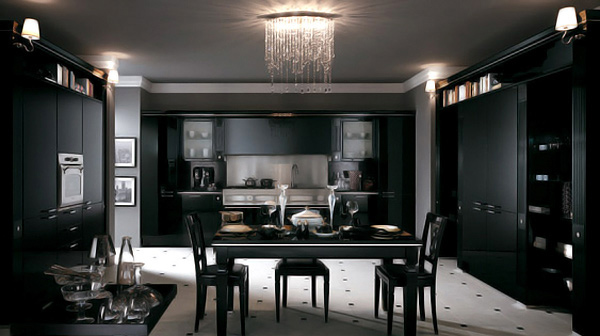 A gloss black kitchen that meets the sophisticated needs of an exclusive audience. This one will surely give you the kind of kitchen with elegance.
Baccarat 03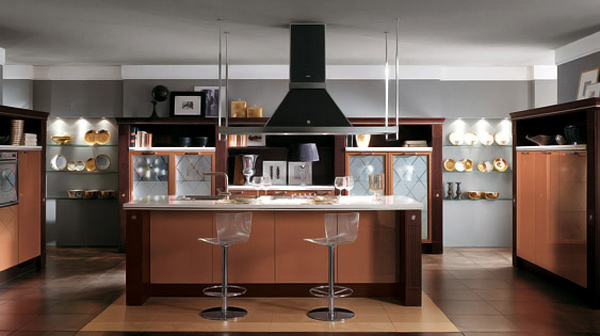 Another Baccarat kitchen with great elegance on a much lighter tone yet still retaining the first class look.
City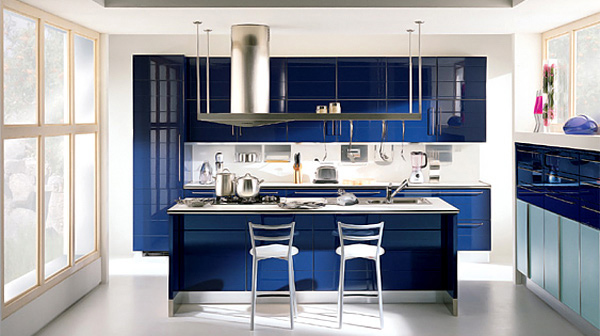 Feel calm and relaxed in this gloss blue kitchen that provides good storage and clean working areas.
Dream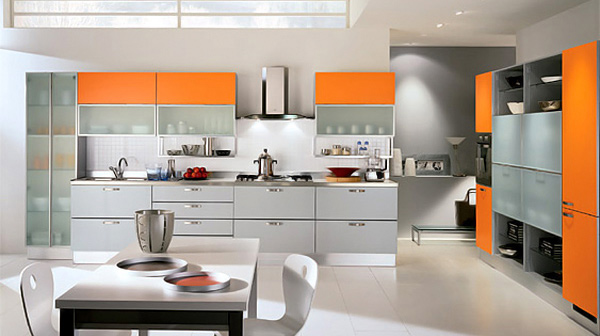 There is much room for inventiveness and creativity in this kitchen of laminate matte grey and orange creating a unique personality.
Flirt
A highly livable kitchen with design elements made to compose an open layout which is also made possible with the use of storage door openings and contrasting colors.
Flux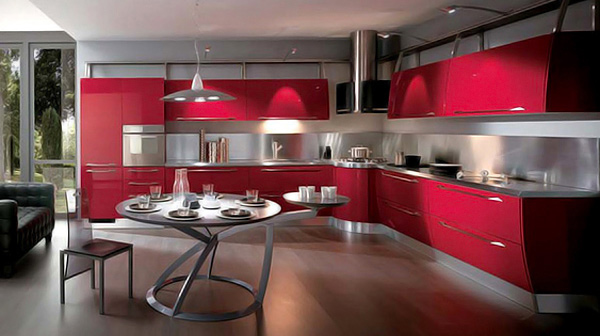 A kitchen design that includes straight lines and curves with fascinating configurations and features.
Liberamente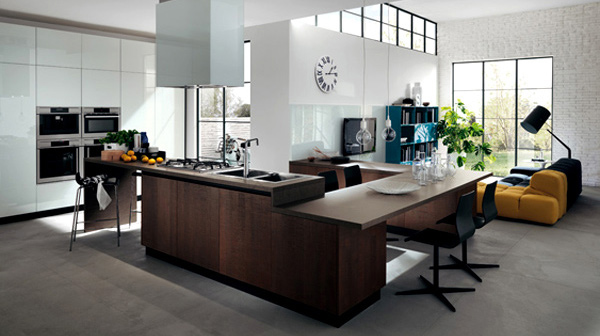 Let this kitchen be the heart of a modern home with essential shapes and geometric space for maximum functionality.
Mood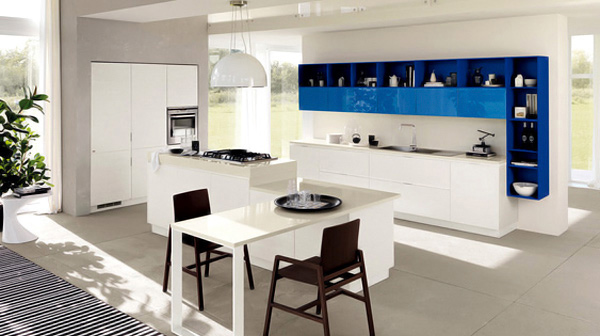 Absolute white oak and Riviera blue make up this kitchen that can certainly be a room for both work and fun.
Rainbow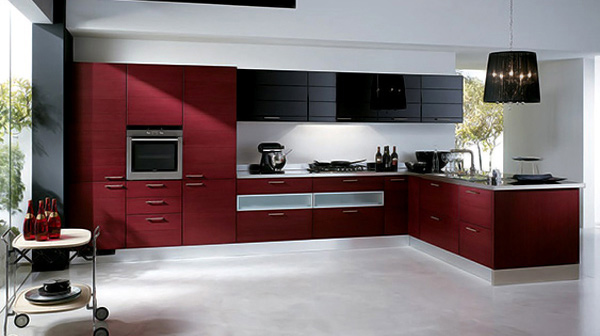 Perfect for homeowners that love contemporary design with a youthful and lively touch.
Sax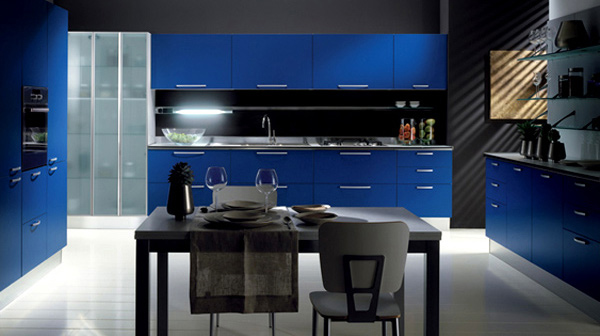 A friendly and functional kitchen with gloss lacquered doors and open space for great kitchen experience.
Scenery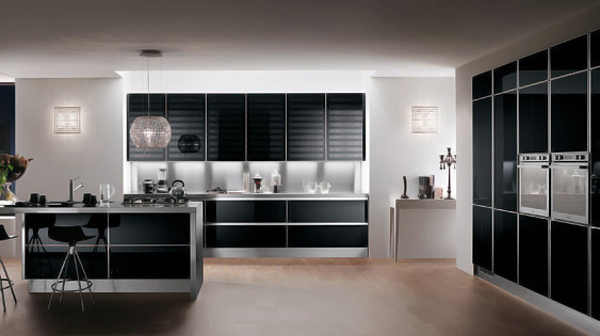 This kitchen may be black but you can still get a good scenery with an elegance feel.
Tess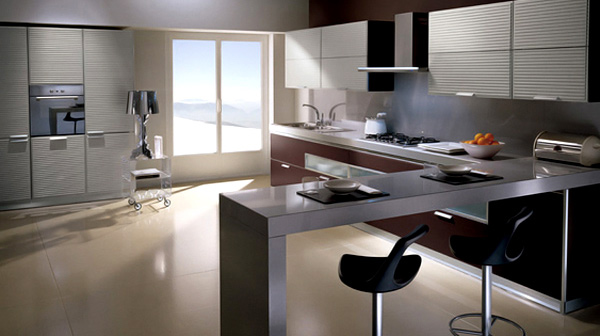 A simple yet very beautiful creating an ambience to aid for better function.
Tetrix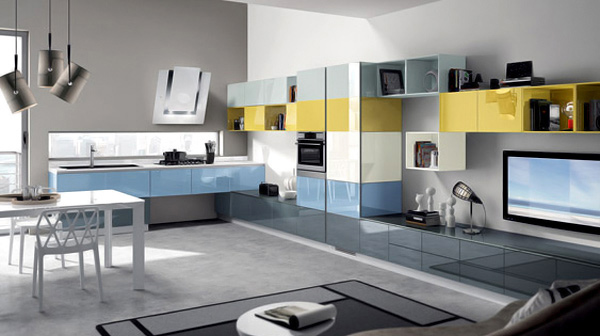 With different sizes and colors, the Tetrix collection shows a great burst of personality.
Well, you could have chosen the right kitchen design for your home now. With Scavolini's kitchen designs, you can certainly combine function and style whether it is classic, contemporary or modern, you can have it all from Scavolini. As you can see, every kitchen uses a unique style in order to let it fit into the home's design concept.
We hope that you were able to get something new from this post. You may also want to check other kitchen designs where you can get other design ideas. We also have tips on how to design an impeccable and safe kitchen and tips on how to design a small kitchen. For sure, these could help you with your kitchen designing. Have fun decorating!