15 Bold and Red Sofa Designs
Most of the time, sofa comes in neutral colors like black and white. But there are also grey, beige and other warm colors. Other people ask for custom designs especially if they want a different color and style for their sofa. Aside from the warm and neutral colors used for the sofa, there are also bold and red ones which can truly give a highly distinct appeal to your space.
It is indeed true that using black or white for the sofa is kind of safe since it can look well in whatever motif and color theme you have. But using red can also be a good choice for it can enliven your living room merely by the mere sight of a red sofa. So, if you want to create a living area with so much life in it without so much stuff in it, adding a red sofa could be one good strategy. We have gathered some red sofa designs for your inspiration. Check it out below:
Sofab Faith Chaise Sofa, Tomato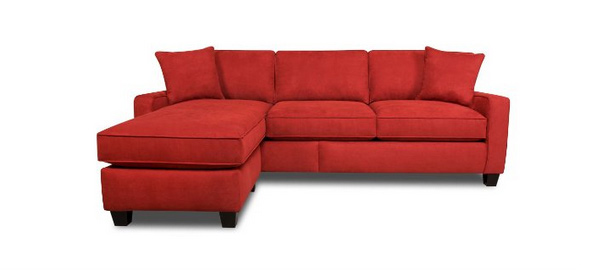 Talk about comfort and you will no doubt pick this sofa to fit that definition. Its L-shape design is also perfect for a corner. It is like a combination of a sofa a and chaise where one can lounge at the same time.
Copperfield Red Sofa Bed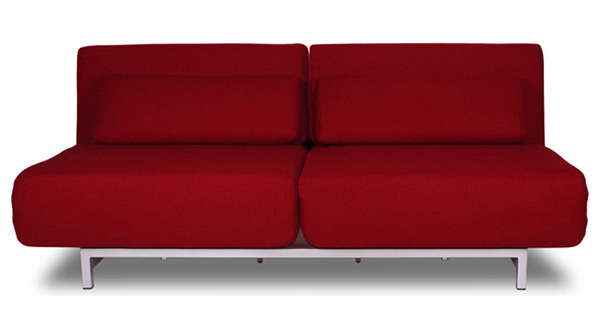 A combination of beauty and maximum comfort- this is wrapped into this modern sofa which will adapt to your living space for years to come.
Red Winged Sofa
If you want to get a sofa with subtle stripes, this slim and lean sofa is the right choice. It is just elegant and chic at the same time!
Bloom Red Fabric Sectional Sofa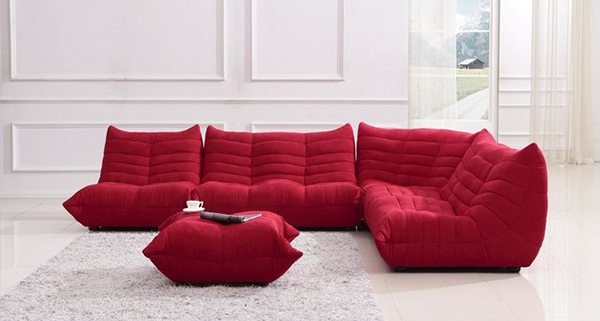 One look at this sofa will make you think of an inflated chair but this isn't inflated after all. This sofa has a great deal of style that sets it apart from other sofa designs.
Contemporary Sofa and Chair in Cherry Red Leather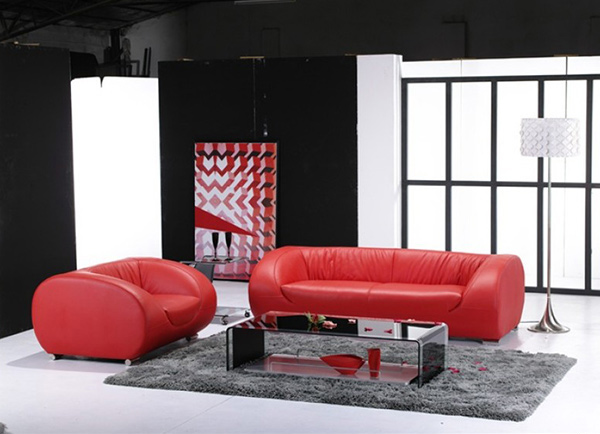 Curves and lines were combined in this sofa which makes it a perfect furniture for both modern and contemporary spaces.
Levi Leather Modern Sectional Sofa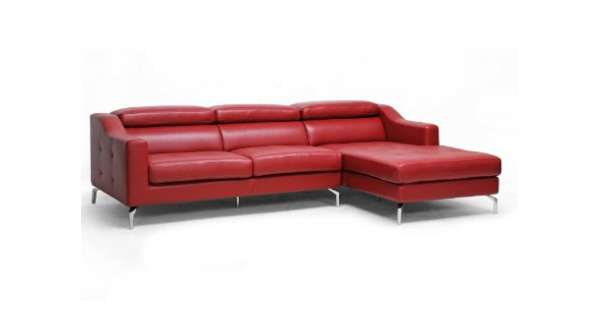 You will feel like stretching out while on this sofa as it offers you a lounge option.
Jett Sectional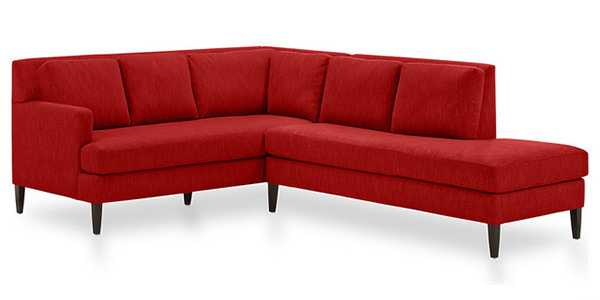 This sectional sofa is made from upholstery and sure has a shapely design.
Global Furniture U4120 Sofa and Loveseat Set – Red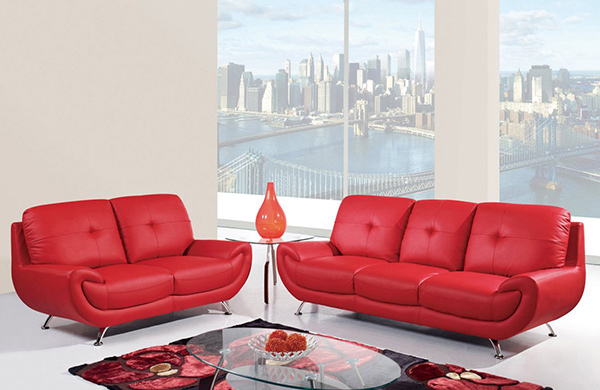 Another red sofa set that is not just gorgeous but looks totally comfortable.
2811 Black and Red Bonded Leather Sofa Set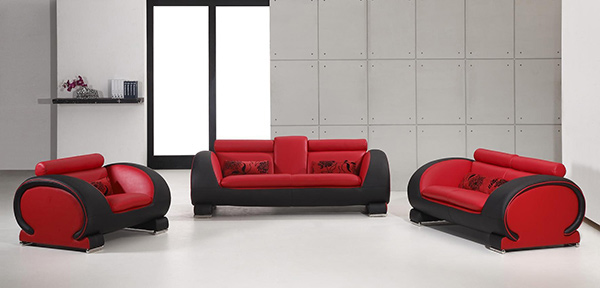 Headrests are adjustable and the armrest have a pull down and back rest in the middle of the sofa. This is a black & red Sofa set that will add glamour to your space.
Bentley – Contemporary Red Living Room Sofa Set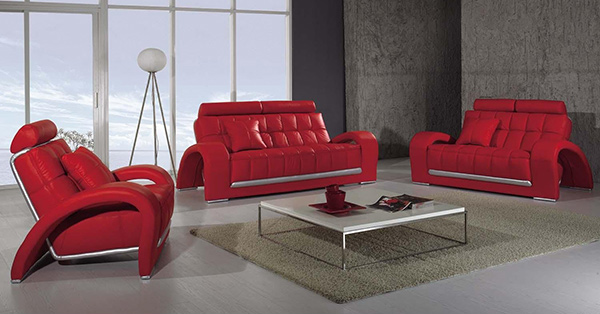 The shape and style of these sofa is beautiful and unique making it a centerpiece of your living room.
Polder Sofa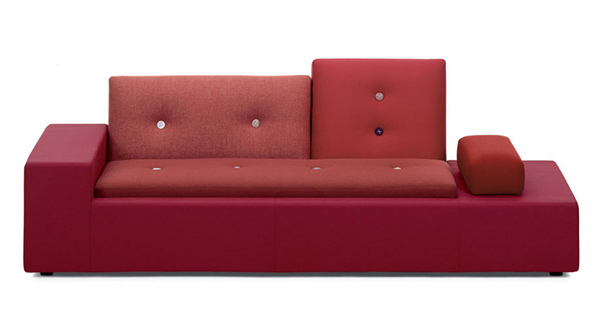 If you prefer a sofa with various red tones on it, then this one would surely be the best pick!
Marvelli Red Faux-Leather Sofa Sleeper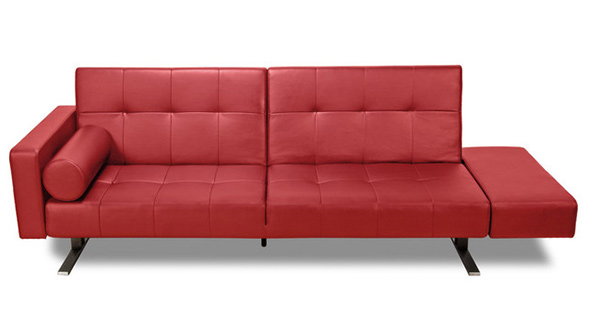 A perfect living room statement with its modern design that focuses on style and practicality.
Freeform Sofa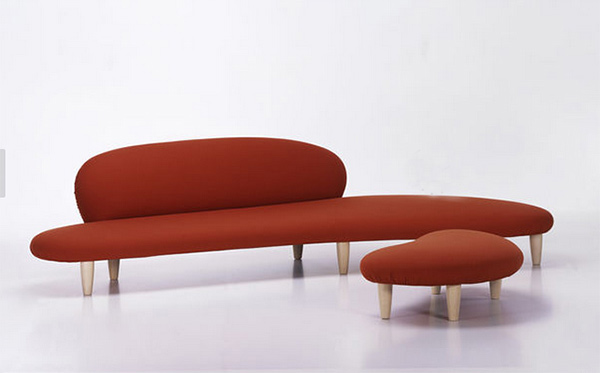 This red sofa doesn't just have a freeform but it looks like a river stone seen from its slender organic form.
Wave Two Sleeper Sofa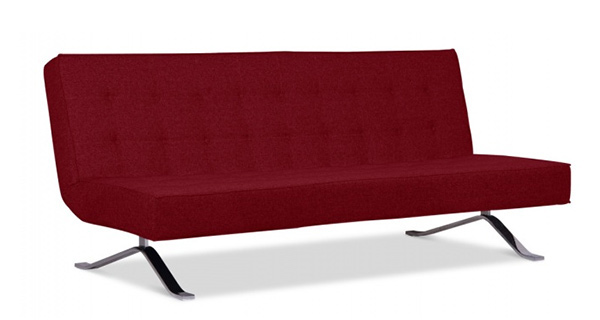 Solid frame and stylish feet- these are just two of the best features of this sofa other than its vibrant red color.
Louella – Cherry Red Leather Sectional Sofa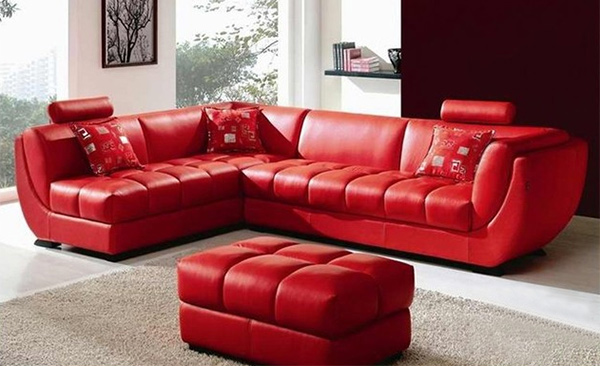 Combined elegance and comfort are reflected in this 100% top grain leather sofa which is extra padded for added comfort.
Aside from the being beautiful, the red sofa designs you have just seen above are truly fashionable and stylish. But like what we said, you can also get a custom design if you couldn't find one that perfectly suits your space. And it doesn't have to be red too. You can check out modern armchair designs for more inspiration. We are certain that after looking at these list, you have picked a personal favorite. Can you tell us what that is?