Qubis Haus: A Coffee Table and Dollhouse in One
When I as a little girl, I always wanted to have my own dollhouse. I actually made one using a big cardboard box. I can remember painting it and adding some wrapping paper on the interior walls. It was fun to make my own dollhouse. But these days, a doll house isn't that expensive anymore. We can always get a doll house for our little ones. Of course, the larger ones are more pricey but there are also small ones that can go handy. But aside from that, other dollhouses are actually made for another purpose just like the Qubis Haus.
The Qubis Haus is a coffee table and a dollhouse in one. It can even be transformed into a seating for your little one too. Many parents loved this item because of how useful it can be for the home and how much joy it can give to the little girls. The advantage of this item is that it has a modern design and it would look good wherever you decide to it. Also, you don't have to turn a space into a child's haven because the piece works well as a coffee table at the same time.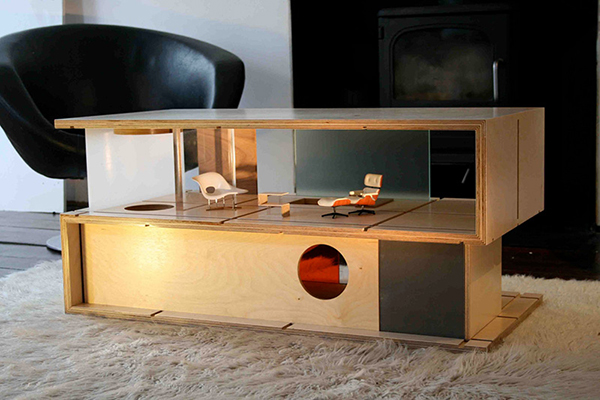 It does look interesting as a coffee table but one would surely be intrigued with the miniature furniture inside it.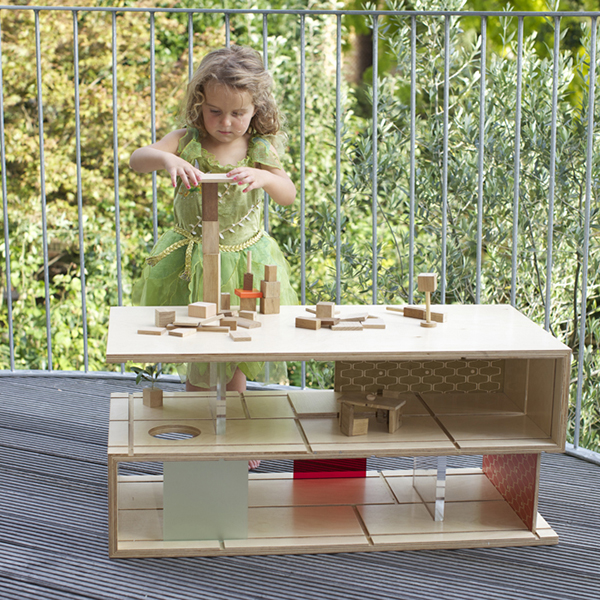 Your little one can also use this as their own play table too.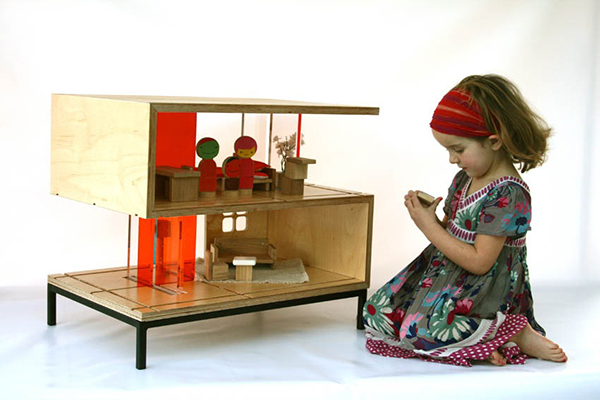 It comes with sliding panels, miniature dolls and furniture. It sure is something that will bring a smile to your little one's face.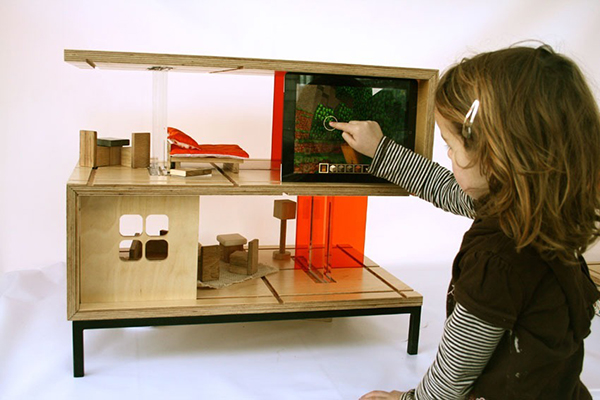 You can even insert an iPad in it so they can play there too. This one really has a lot of functions!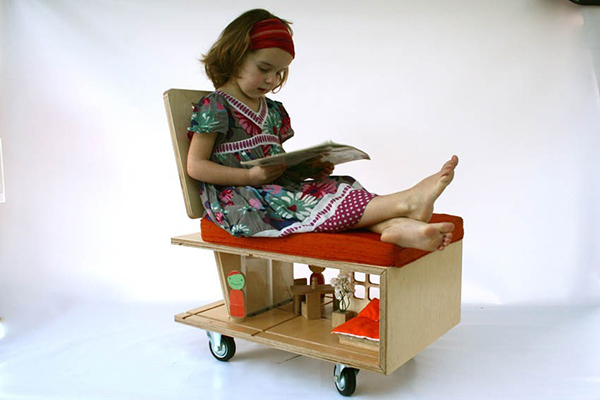 And yup, the upper area can be turned into a seating too. With wheels on it, it is easy to bring it anywhere around the house.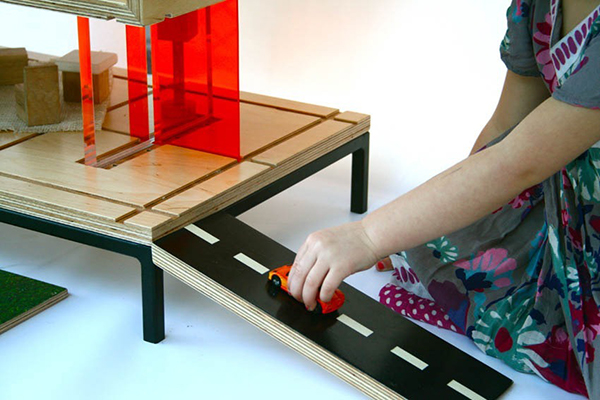 There are ladders or platforms too to make playing even more interesting.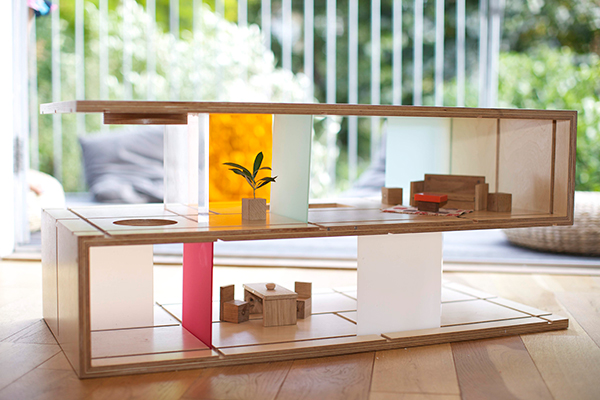 But the doll house and coffee table already looks amazing on its own with a S-design.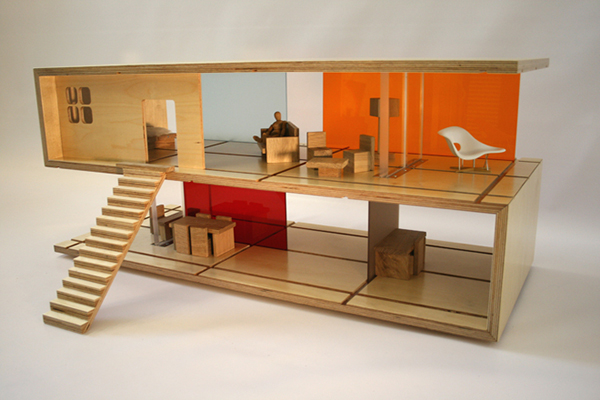 It has some sliding panels which you can place anywhere you want in the dollhouse to create rooms.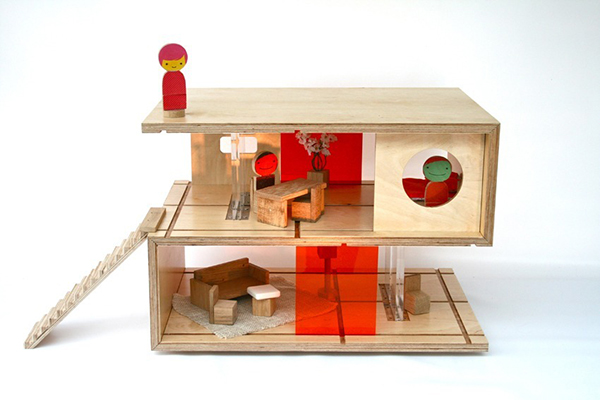 It is made in solid birch plywood and has clean modern lines.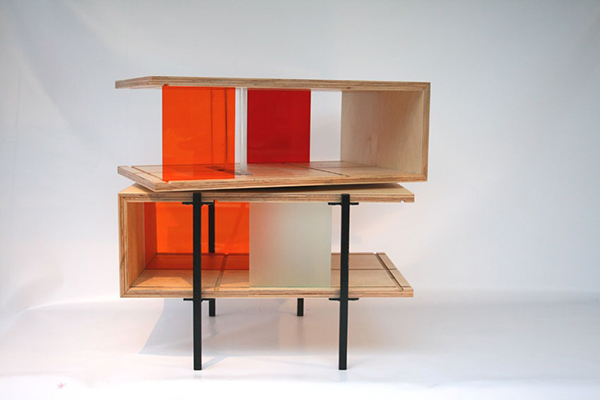 The upper part can be moved too. You can see here the acrylic panels that can be moved and interchanged.
Amazing design isn't it? No wonder this was selected to be part of the V&A Museum of Childhood where a collection of dollhouses since 1673 is showcased. They were happy to add a beautiful contemporary home to the collection. The Qubis Haus is designed by Indeed, Amy Whitworth Design and had attracted the attention of many people around the globe especially parents and organizations that focused on children and parenting. I'd love to get one for my daughter! How about you?