20 Pretty Wooden Oval Drop Leaf Dining Tables
A few months back – I am not really sure, but I created a list about drop leaf tables – it consisted of tables with different colors, materials and shapes. Because I think it would be great to be a bit more specific – I thought of creating a list of wooden oval drop leaf tables; how specific can one go, really?
Today's list is about wooden oval drop leaf tables – and we collected twenty of them. Personally, my mother wants wooden tables and my father is pretty busy trying to be crafty – he even made his first ever table last week! Of course, it was one rectangular table – but with this list I have just created, he might be inspired to try out and create one just like this! Haha! Let us check them out together guys!
1. Amazon Drop Leaf Dining Table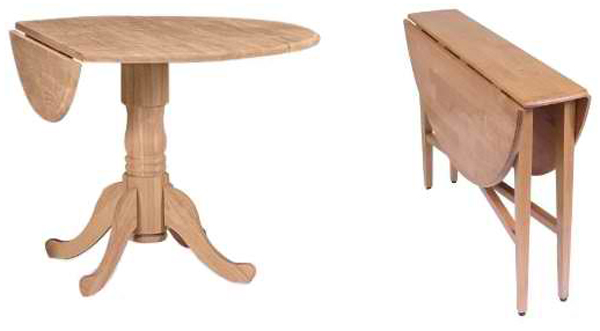 Here are two samples of oval drop leaf tables from Ikea. Both the tables fold on both sides and the only difference that they have is the leg design.
2. American Sheraton Oval Drop-Leaf Dining Table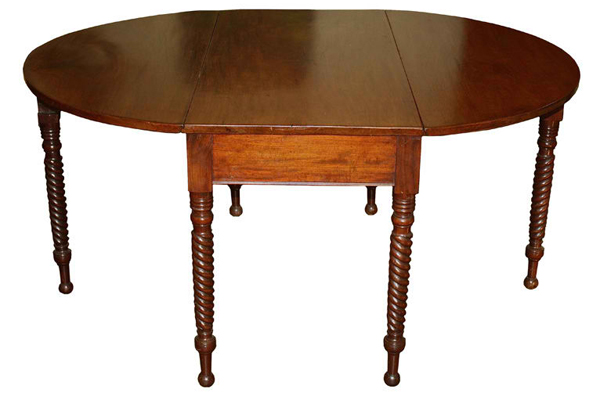 American Sheraton created this awesome oval dining room table in dark brown. I am not sure if the central portion of the table has a drawer of some sort.
3. Amish Oval Drop Leaf Folding Table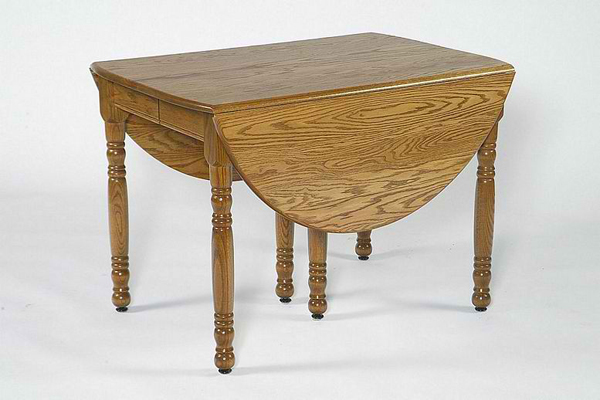 The grains on the table are really pretty. I believe this table would look superb with a darker shade. But all the more, this table is still stunning!
4. Butterfly Foldaway Dining Set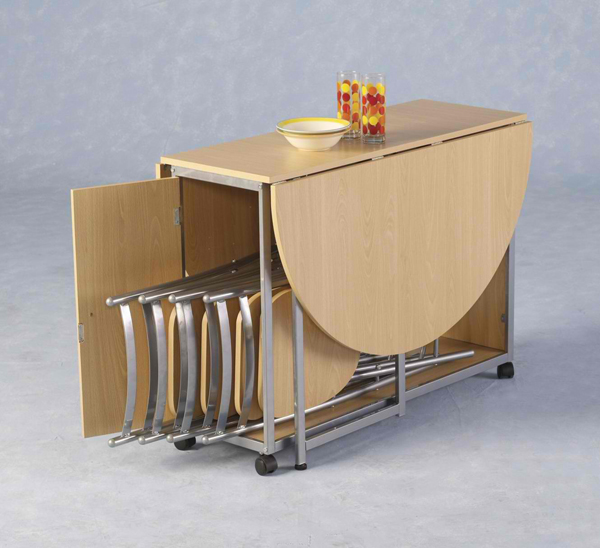 This oval drop leaf table is already awesome because of the chairs that come with it!
5. Chippendale Mahogany Oval Drop Leaf Table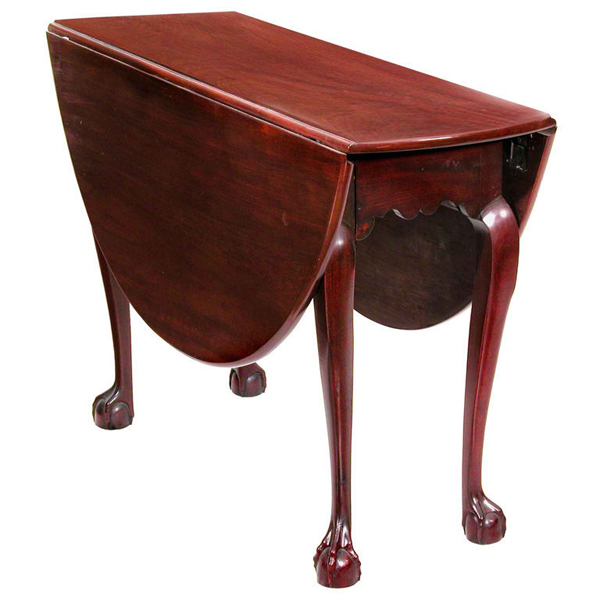 The name of this table is pretty cute – does it remind you of the small animals in that movie?
6. Edward Wormley Oval Dining Table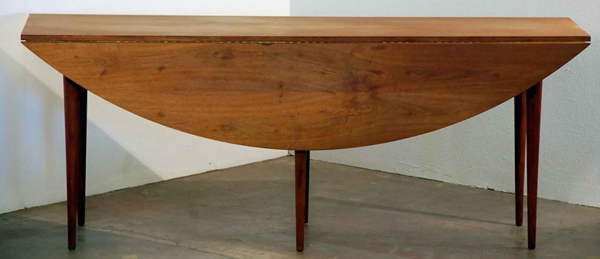 This is one sure is a huge table for your home. Simple craftsmanship for everyone's taste.
7. Exceptionally Large English Oval Drop Leaf Hunt Dining Table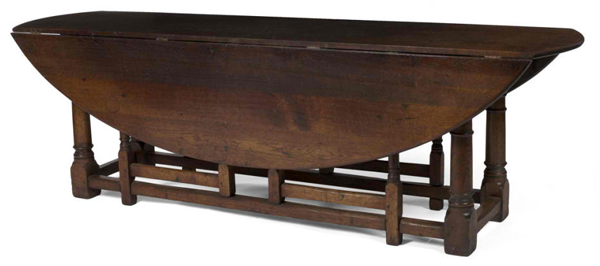 From the name itself, this oval drop leaf table is exceptionally large! Great color which complement dining rooms with light walls or flooring.
8. Gateleg Oval Dining Table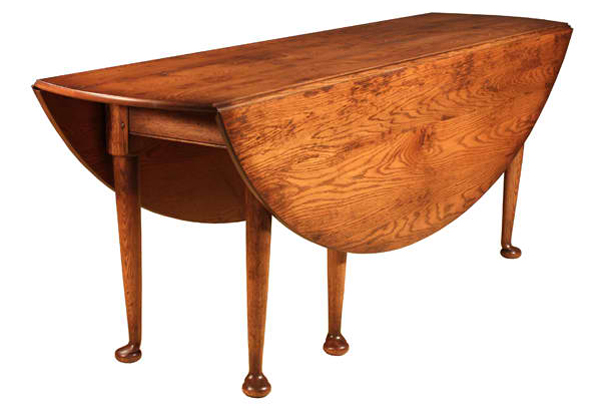 I love the leg design of this table – the color is just like the one we have at home! This color complements any home!
9. Dunbar Mid-Century Drop Leaf Table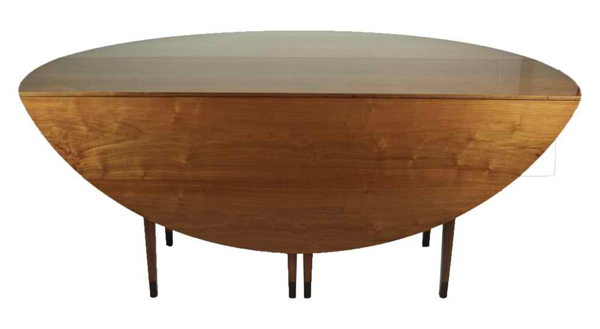 This table sure saves space; this is one positive thing about drop leaf tables.
10. Swedish Gustavian Grey Oval Gateleg Table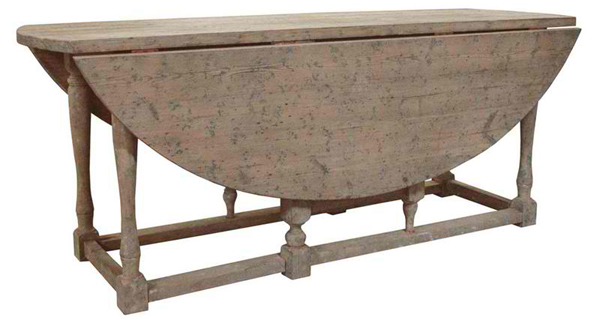 Do you like the rustic feel and look of this table? Because I do! It's pretty awesome and rather charming!
11. Grayland Gateleg Table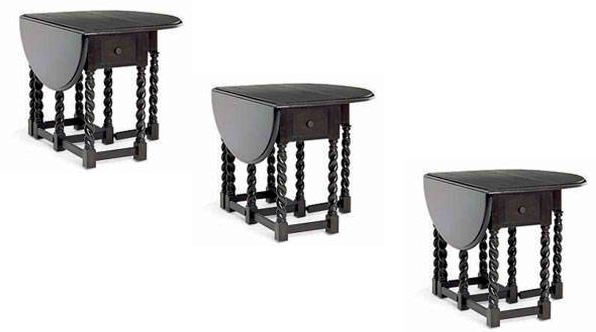 Elle Decor has this list of awesome drop leaf tables – check the link we have above.
12. Hand Spoked Oval Dining Table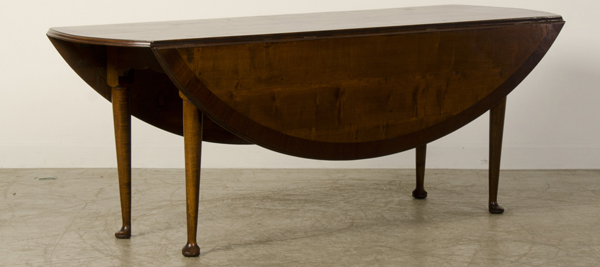 The shiny finish of this table is beautiful, along with the dark shade of the wood too!
13. Harden Furniture Dining Room Drop-Leaf Dining Table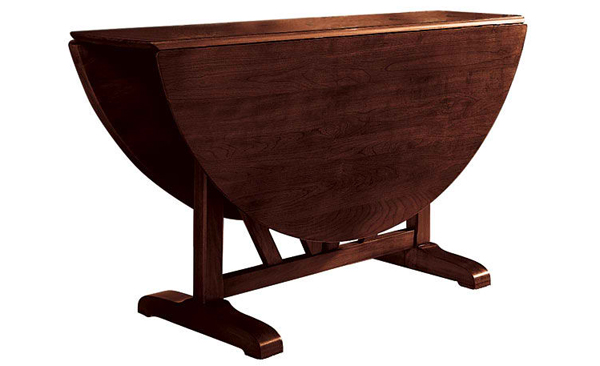 Like the legwork of this table? It is pretty simple and not too sturdy but it looks beautiful.
14. Hillsdale Oakland Drop Leaf Dining Table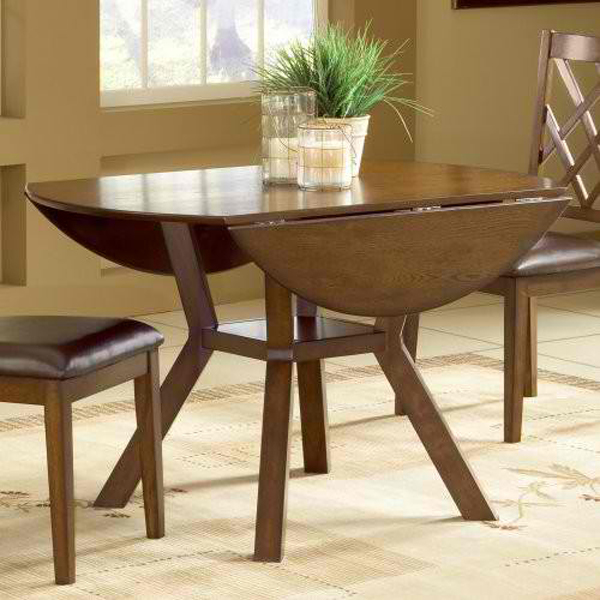 The Hillsdale Oakland Drop Leaf Dining Table has angular lines and a clean modern profile. This dining table has a drop-leaf design that transforms it from a round four-seater to a sleek two-seater in seconds.
15. Irish Georgian Wake Table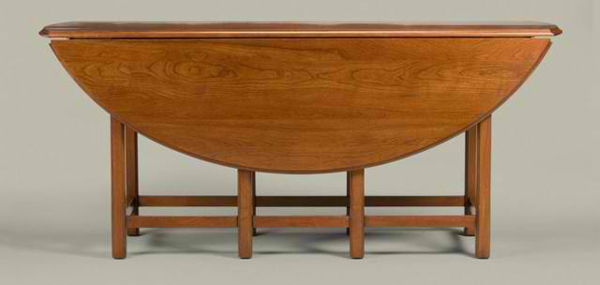 A traditional design that's versatile now. This American beauty has two drop leaves, a perfect fit for spaces large and small.
16. Oval Drop Leaf Dining Table with Ball and Claw Feet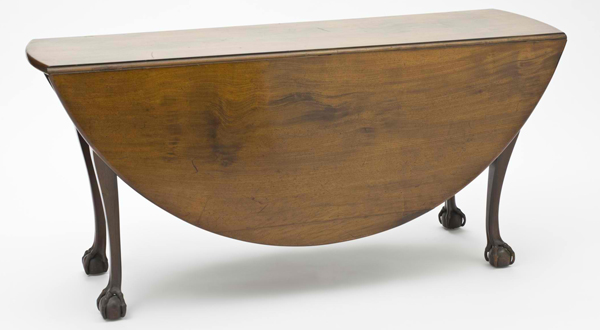 The legs of this table looks a bit curved which looks like a bit vintage; I personally like the grains and finish on this one!
17. Oval Drop Leaf Dining Table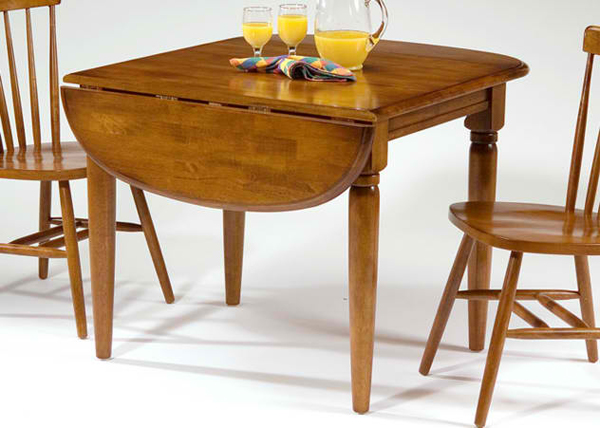 This is a bit smaller table than most of the tables in this list – this is advisable for smaller homes and smaller families.
18. Oval Mahogany Drop Leaf Dining Table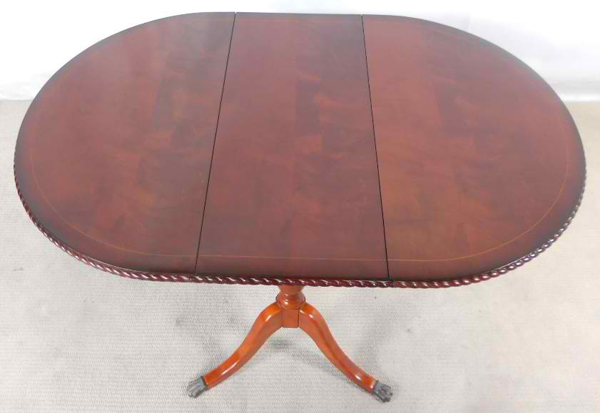 Harrison Antique Furniture made sure that this Mahogany table can sit 6 people – the usual number of families.
19. Teak Drop Leaf Dining Table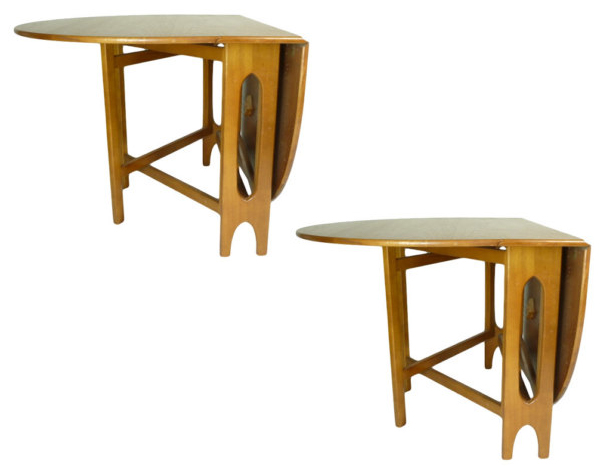 Triangular legwork for this Teak table. The color is a subtle brown – really classy and sophisticated.
20. William and Mary Oval Drop Leaf Gate Leg Table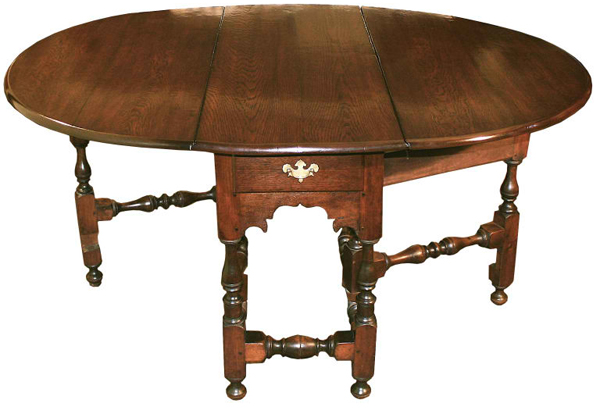 This is one table I wouldn't mind having at home – sophisticated and expensive-looking! Haha!
If before, the table roundup was broad, this list today is something we can personally use at home – and easier to recreate if we just have the right wood for it. You can do something like these tables too! Just get the needed equipment and I'm sure you are pretty much good to go! More to come on Home Design Lover!