15 Red Wall Clocks for Your Home
Apart from telling time, wall clocks can also be great as additional decorations for your home especially if it come in lovely and unique designs. Wall clocks have interesting designs that will make you want to grab one for any space in your house. Aside from its interesting look, it also comes in various colors which may fit the motif of your space.
So, if red is your thing, you can grab red wall clocks too but be sure to pick those that will fit the look of your interior. Red wall clocks could have modern designs but there are others that will also fit in distressed interior or even traditional ones. You can also decide if you want to use them for your bedroom, living room, kitchen and other areas. We have collected some red wall clocks for you. Take a look at them below:
Caldera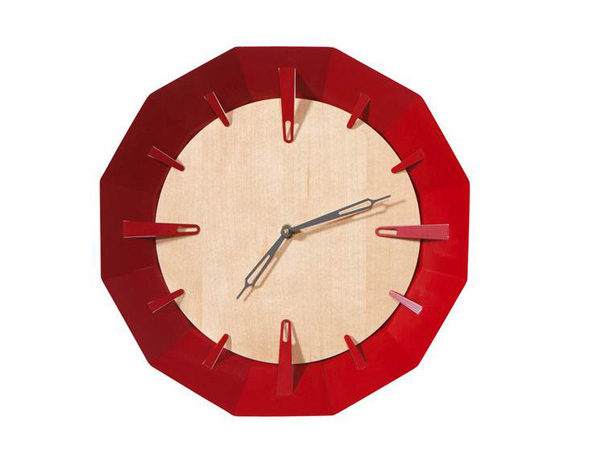 This one features a maple face and vibrant powder coated steel bezel with hour markers which appear to secure the clock face in position.
Helix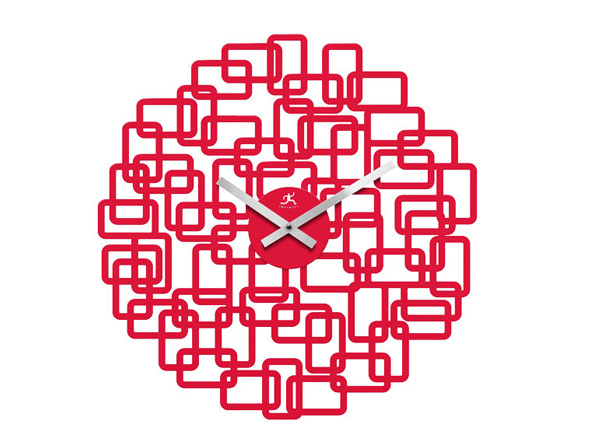 Any room will look sophisticated with this red wall clock in contemporary design.
Diner Wall Clock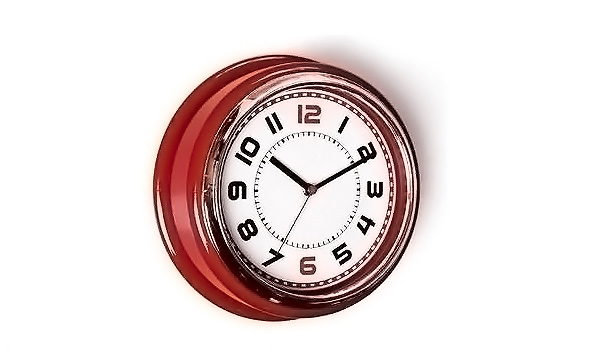 A retro-style wall clock that would look perfect in the kitchen.
Regency Villa Tesio 23″ Red Wall Clock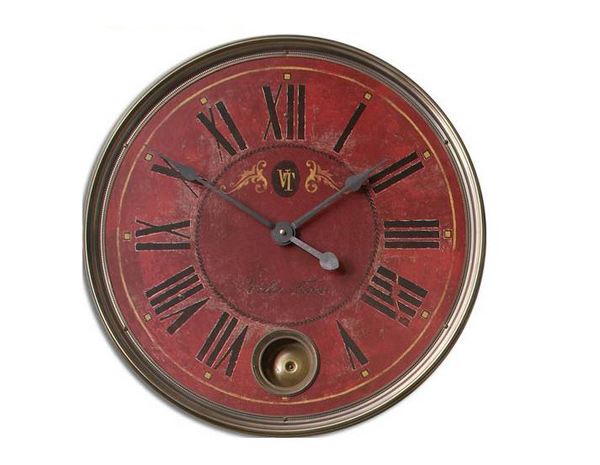 Want a wall clock that looks vintage-y and a bit distressed? This is the wall clock you desire for!
Big Time Modern Red Wall Clock by David Scherer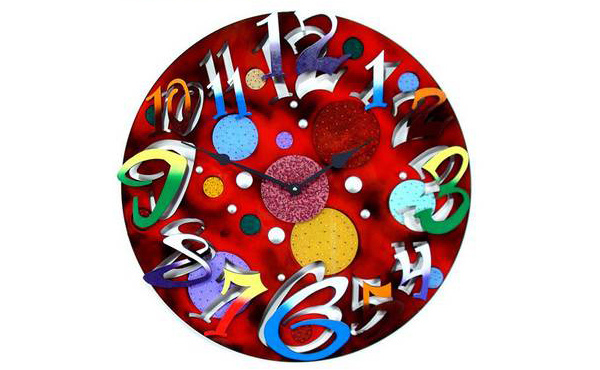 A funky wall clock that is full of colors. This will look great in your kid's bedroom or even in a fun space in your house.
Nelson Ball Clock, Red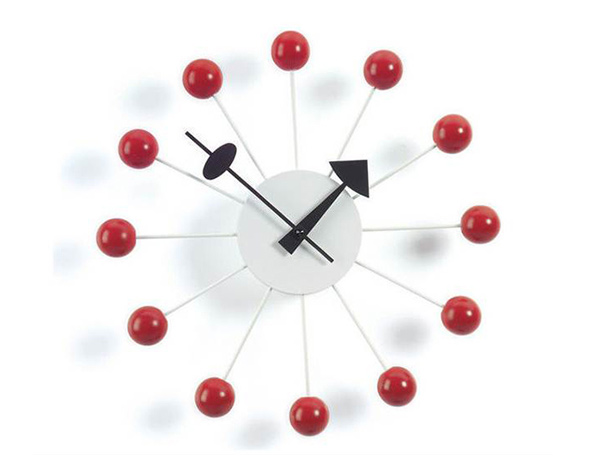 Add some iconic style to your room with this clock that has an atomic look in an instantly recognizable midcentury design.
Red and White Life Ring Wall Clock 14 In.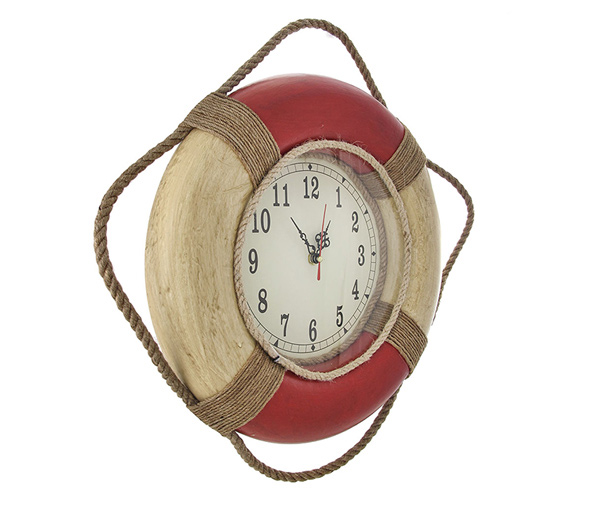 A nautical themed bedroom will look perfect with this life ring red wall clock.
Vitra Nelson Sunburst Clock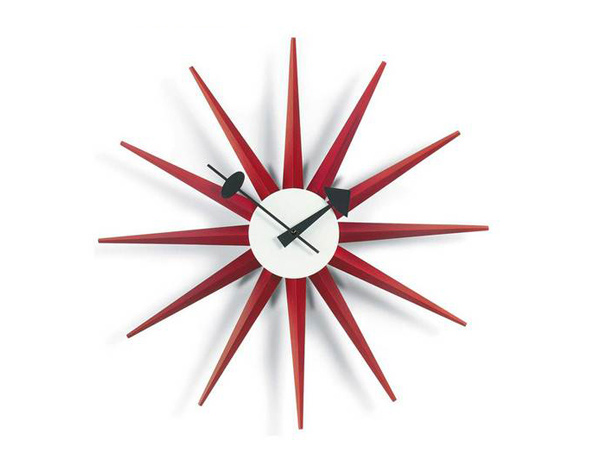 Adding this clock to your space is like letting the sunshine in with a modern or a sleek retro style.
Alessi "Sole" Clock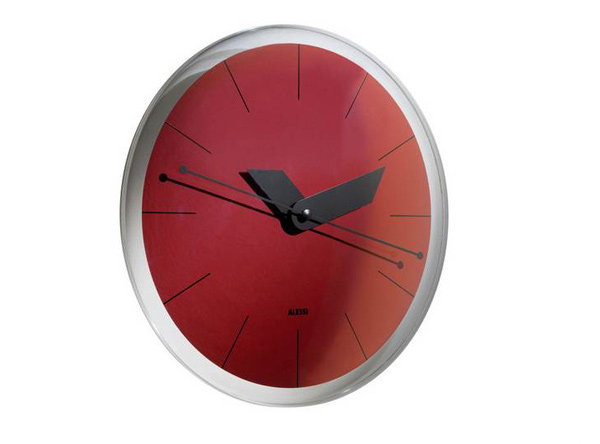 -With hands so bold, you won't have to squint to tell time. Classic yet ultra modern, this wall clock works great in an office. Better yet, put it in your kitchen or bathroom and never again be late for work!-
Red Swing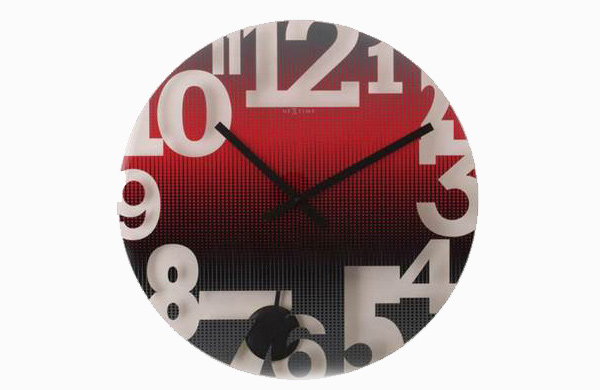 This one looks interesting and modern with a faded color in red and black.
Butterfly Clock Red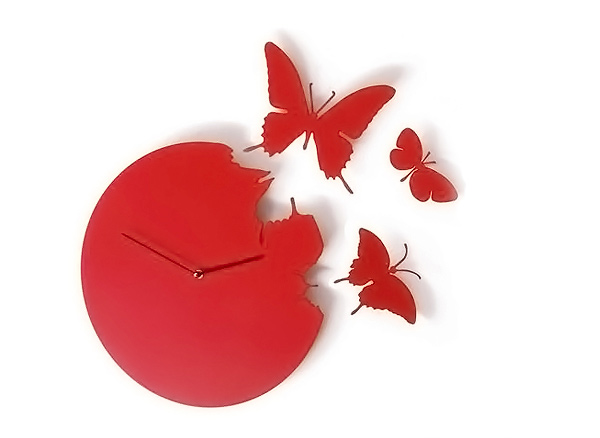 Get a fusion of intricate design and quality craftsmanship in this clock that is composed of a trio of butterflies that appear to burst from the clock face.
Koziol Pi Red Wall Clock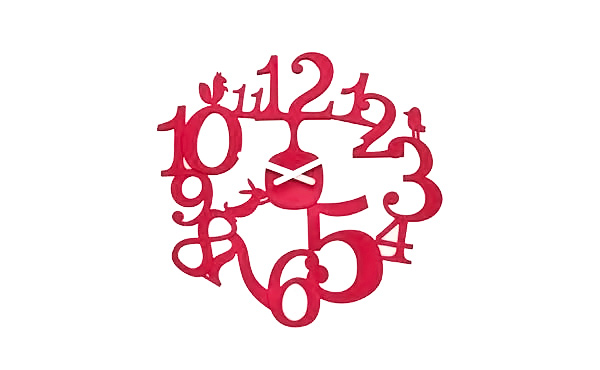 A cute clock in a raspberry red shade that will brighten up any room in its contemporary looking numbers and a trio of woodland critters.
Koziol Silk Raspberry Red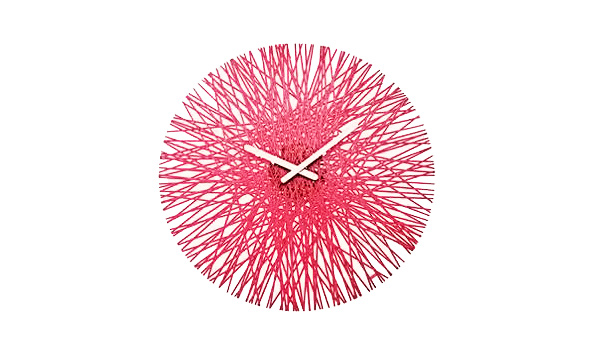 Another raspberry red wall clock with interwoven strands that look as tasty as strawberry laces accented by white hands.
Nextime Focus Clock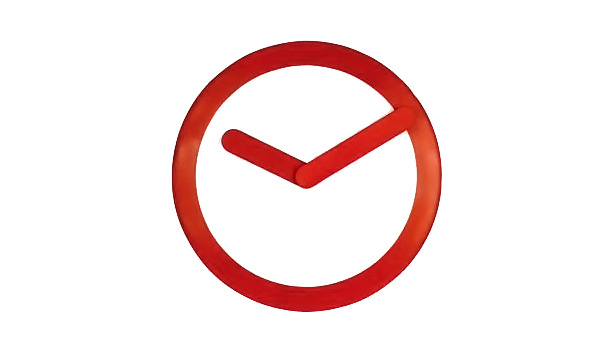 The most distinctive and unusual clock wherein the entire face of moves left and right, becoming a pendulum itself, while the hands remain still in the centre creating a hypnotizing effect.
Red Cut-Out Numbers Contemporary Wall Clock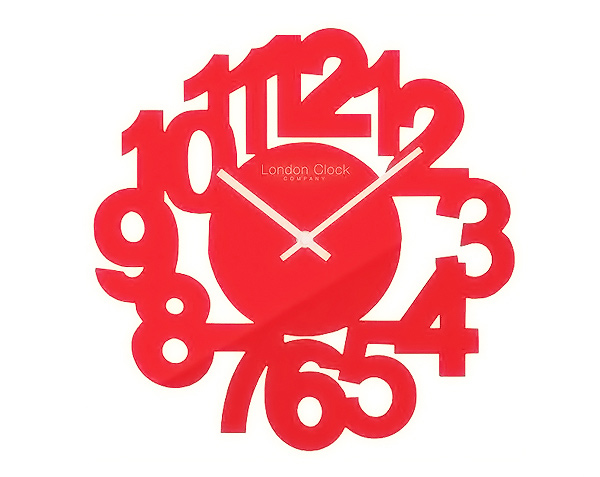 This is a red wall clock that will fit any space with its cute red cut-out numbers.
We are sure red lovers out there liked this list we have today! These clocks looked interesting but you may want to take a look at unique wall clocks. How does your wall clock look? What color do you want for your wall clock? Well, whatever you get, make sure that will add more beauty to your space.