Decorating with Mirrored Furniture in 15 Stunning Dining Room Spaces
Last week, we have other lists that were mostly about mirrored furniture – one was for the living room and the other one was for the bedroom. Today, however, we thought of adding yet another list about them – this time, it's 'Decorating with Mirrored Furniture in 15 Stunning Dining Room Spaces.' Like the other lists, most of the furniture featured was side tables or consoles, this time, it's more on buffets and some of the tables.
This list about Decorating with Mirrored Furniture in 15 Stunning Dining Room Spaces is rather interesting because of the wonderful combinations we have for you. Some photos below consist of all neutral palettes that is made prettier because of the mirrored furniture that is featured and some other photos showcase a rather contemporary design with super classy furniture pieces which match the mirrored furniture itself – take a look for yourselves!
Architecture at the Sanctuary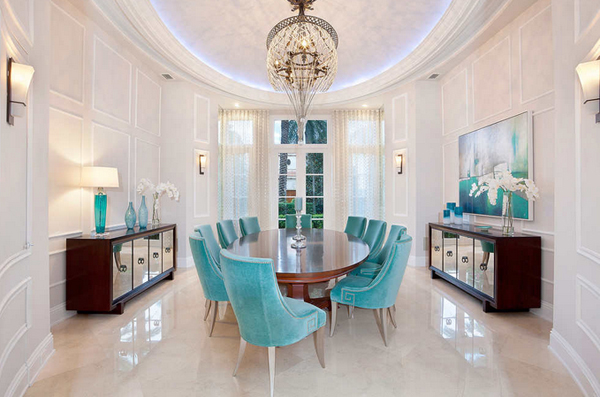 This space seems so clean and sophisticated! We just love the buffets on the sides and the turquoise colored chairs which stand out in this neutral-colored space.
Brentwood Client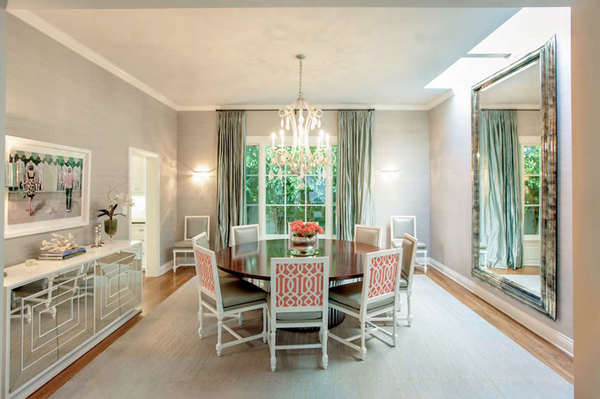 In this dining room space, what we love the most is the fabric used for the back rests of the chairs and the stunning design of the buffet.
Contemporary Residence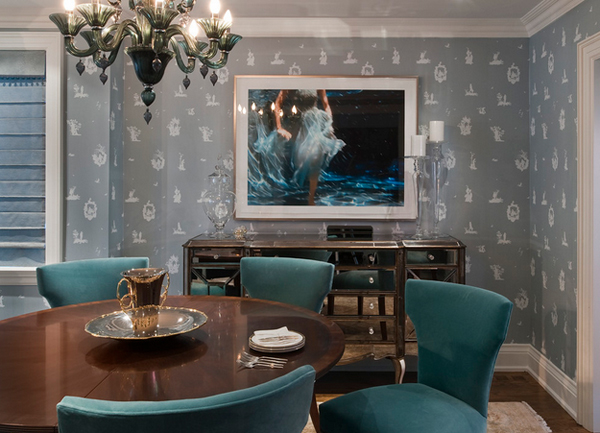 Look at the interesting wallpaper design used in this dining space! The painting was sure a great decor which adds up to the beautiful buffet the client have.
Elegant Hidden Hills Estate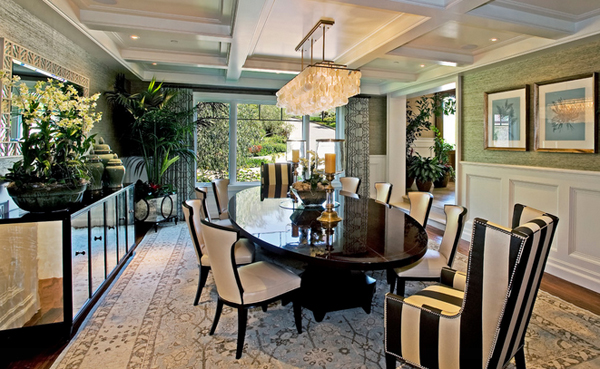 Hidden Hills is one stunning home! Note the ravishing piece of furniture they have on the side!
Maison À Ville Mont-Royal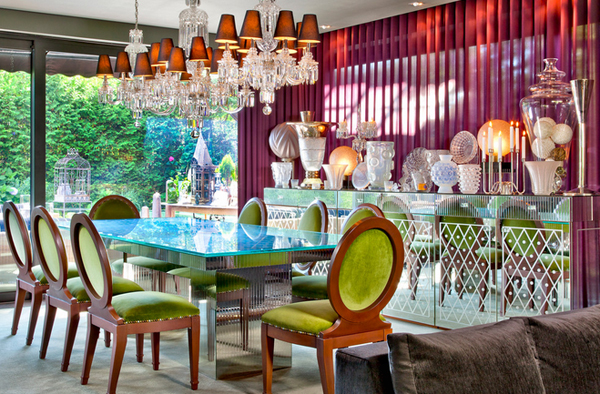 This dining room is what something we would want to have! Don't you agree? The details are just marvelous!
Glamorgan Way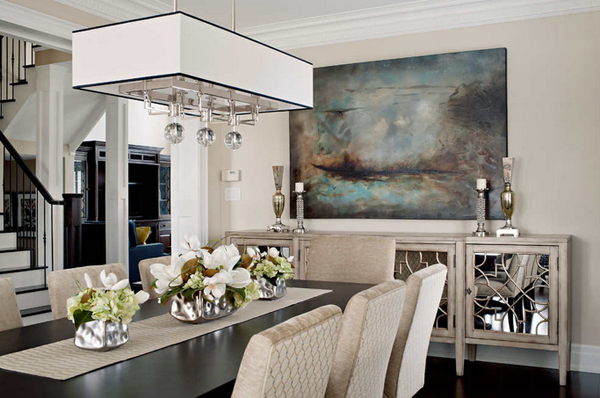 The things we see inside this wonderful dining room is pretty special, won't you agree? The pendant light is close to perfection, the center pieces are divine, and the painting above the mirrored buffet – we are crazy for this space!
Montecito Hollywood Regency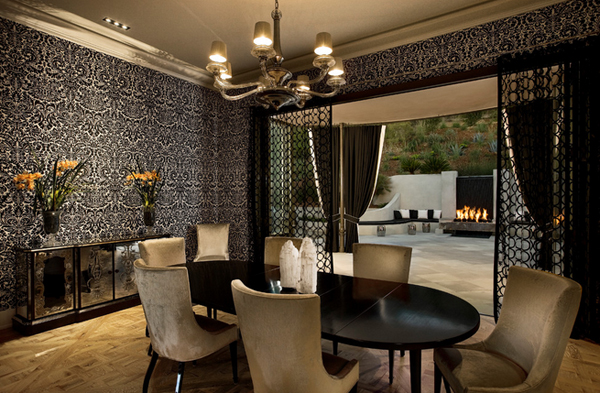 See the buffet by the glamorous wallpaper? We love them both!
Glasgow Contemporary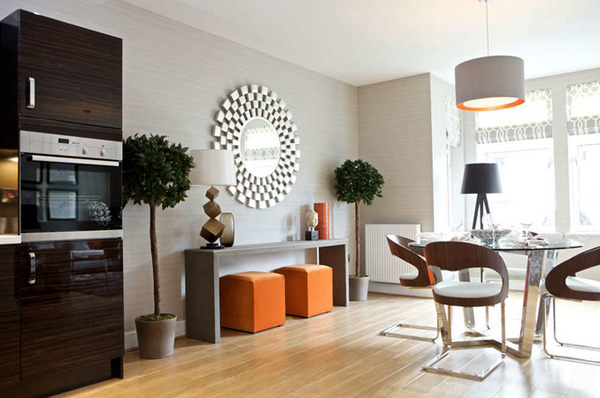 If you are unsure on how to arrange your accessories, just go for balance. You can easily accomplish this by using pairs. In this space, a large mirror anchors two orange ottomans and two topiaries, creating effortless, exact balance.
Hollywood Regency Residence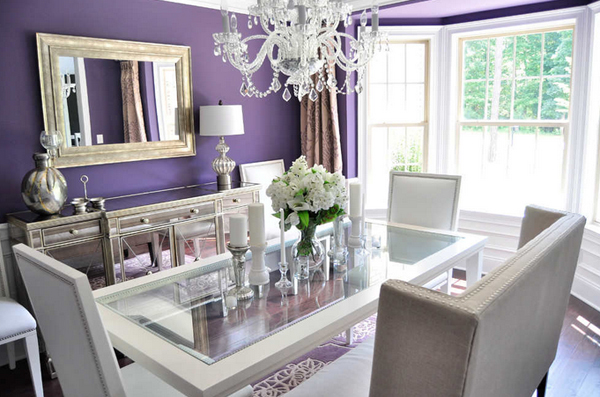 This may be one dining space to beat! The color palette is just gorgeous; and the furniture is super unique and pretty much something you would not see on a regular basis!
New York Home Staging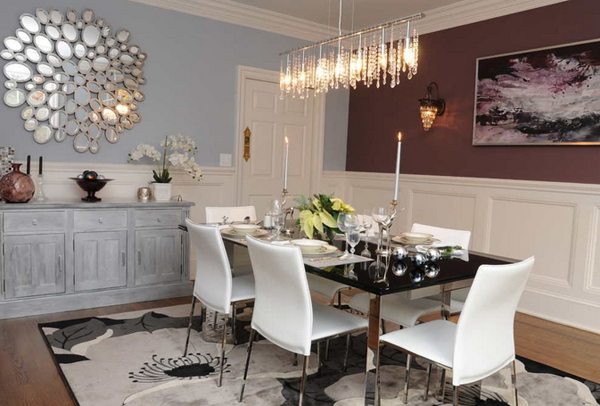 According to AK Style Home Staging and Redesign, most of the items inside this space were old pieces of decor that the owners already had – what they did was to give these tired and out-dated items a fresh and new look!
Omaha Silhouettes
The table is just wonderful! It's circular and mirrored – unique furniture anyone would be envious of! Also note the mirrored buffet by the corner!
Perfect Addition in Raleigh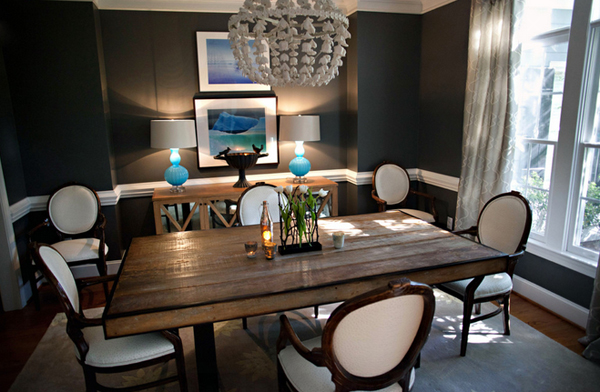 The black walls make everything in this dining room actually pop! A touch of turquoise by the buffet gives a bit of color to this black and white room!
Random Interior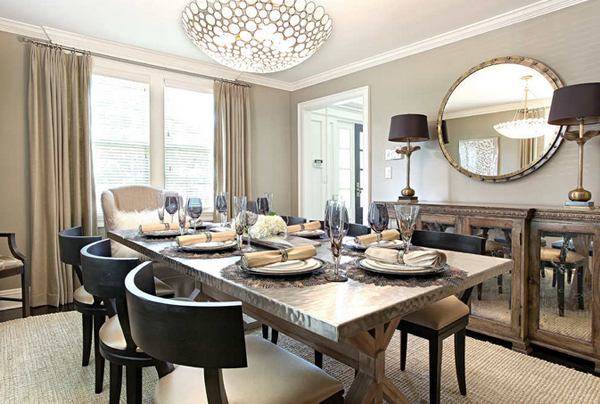 Made of hammered stainless steel by Bernhardt, this table top paired with driftwood finished wood base blends well with most styles.
Swiss Avenue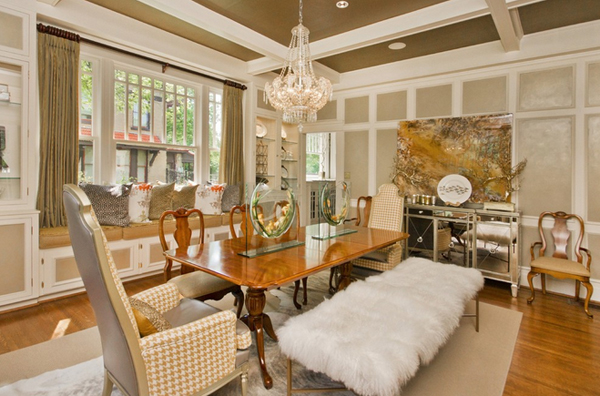 Tell us what you think about this dining room?
Star House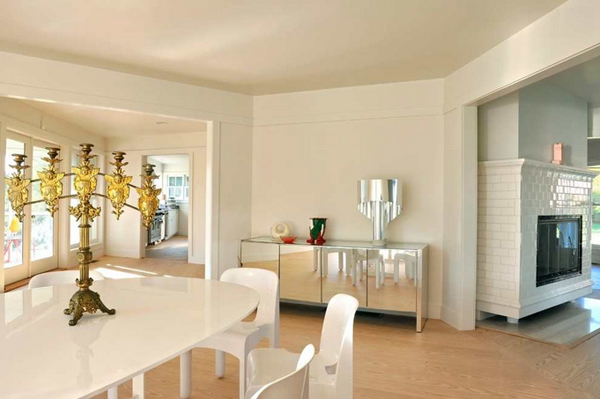 Mirrored sideboard and clean white palette – are we in heaven yet?
Here is one of the lists we have featured last week about mirrored furniture – Decorating with Mirrored Furniture in 15 Beautiful Living Rooms. In as much as we can go on and on with lists about mirrored furniture, we know that the basics are always necessary, just like this list that we have for today, Decorating with Mirrored Furniture in 15 Stunning Dining Room Spaces. We are hoping that this list will would help you in decorating your dining rooms and we are looking forward to hearing from you say you wanted a list about mirrored furniture in the kitchen or outdoors! More to come in Home Design Lover!