20 Fabulous Christmas Tablescapes
Christmas is celebrating the birth of Christ for Christians; with that comes tons of celebrations created by different organizations and groups to celebrate His birth. So, definitely a lot of parties, social gatherings and more parties. This party I am talking about here is not just parties at work or at school – but also a party at home, may it be big or small.
This list that we have today is a mere preparation for the dining part of the parties – even when food smells so good and inviting, the host of the parties usually do a lot decorating – even when it means covering the entire table. This set up I am talking about is called tablescaping – sort of "landscaping" only that this done on the table, check the pictures below for you to see what I'm talking about.
1. Allston Residence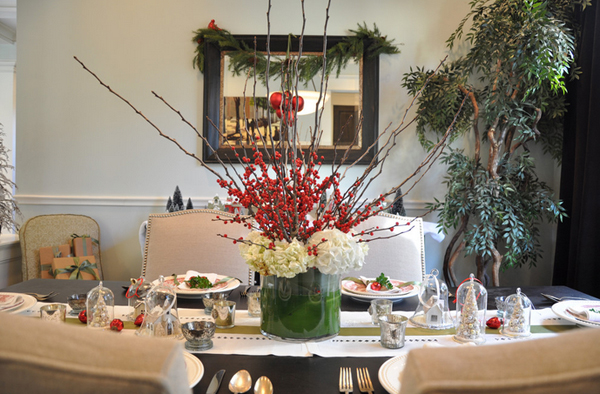 Image: 2Scale Architects
This tablescape is just versatile! Can be dressed up or made to look more rustic.
2. Atherton Holiday House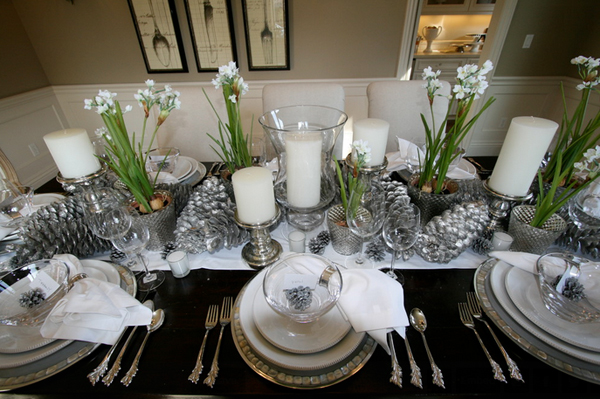 Image: Elle Decor
Instead of red, which is traditional for Christmastime table settings, mix things up a little with silver. Crocuses and pine cones were painted to create a monochromatic palette that's modern and elegant.
3. Boho Beach Christmas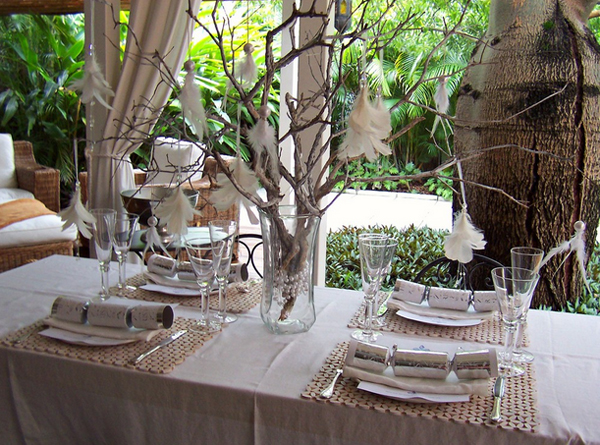 Image: Boho Beach
Love the simplicity of the branches as the center piece.
4. Boston Traditional Dining Room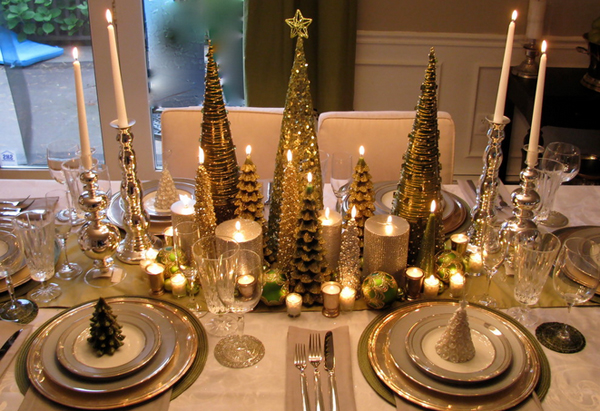 Image: South Shore Decorating
Look at the cute Christmas trees on table – some are candles and others are cute decorations you can simply add anywhere in the house.
5. Canada Christmas Tablescape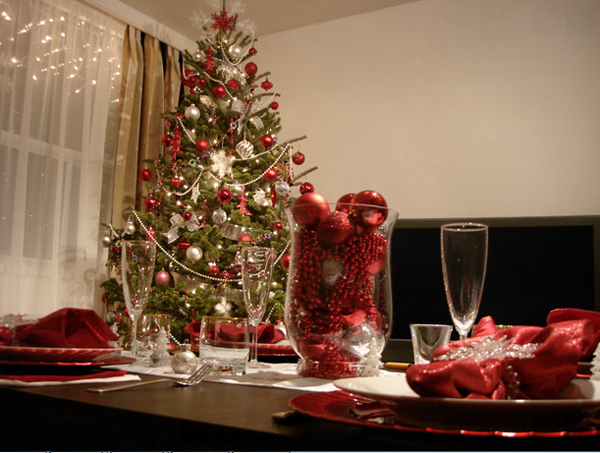 Image: Laviola Decor
Red is a traditional Christmas color and this works with the tree all the time! Love the vase with the red balls in different sizes.
6. Chicago Christmas Tablescape
Image: Spallina Interiors
Get out those candles you got as a hostess gift all those years ago. Pair them with a beautiful runner and seasonal foliage.
7. White and Silver Christmas Decorated Tablescape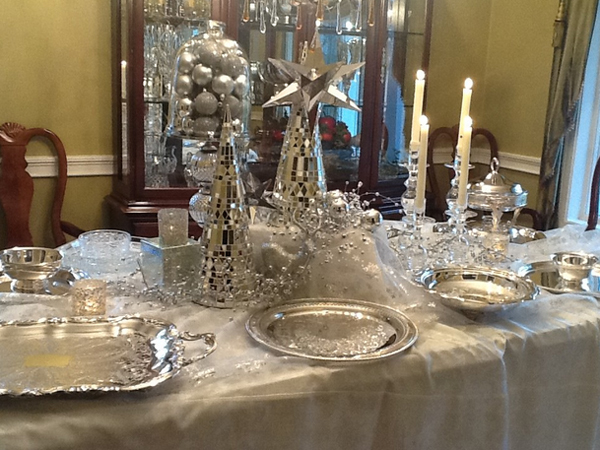 Image: New England Fine Living
This shiny set up in the table makes it really stunning and bright. I will surely be ashamed to use this silverware in case we have this at home!
8. December Minimal Christmas Tablescape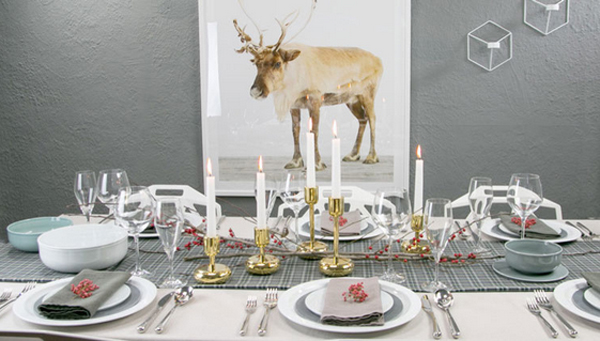 Image: Fitzsu
Use one long line of plaid down the table. A simple runner in a monochromatic color palette ties this tablescape together.
9. Festive Dining Decoration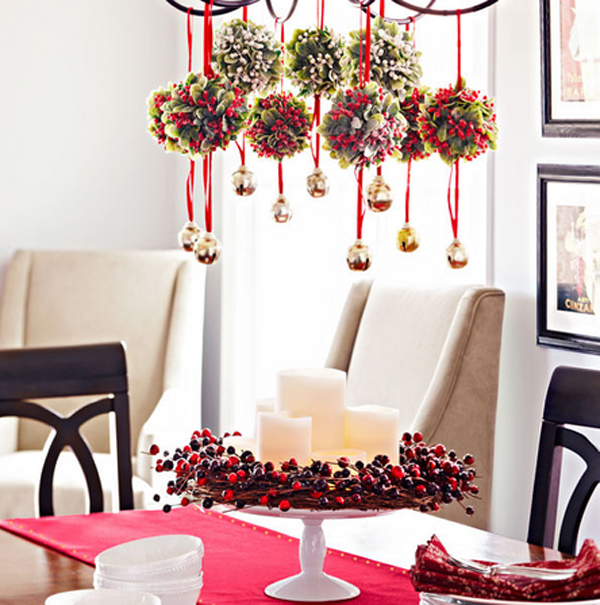 Image: Lowe's Home Improvement
Repurpose holiday decorations to fit the design of your dining area. We placed a colorful berry wreath on a cake stand and filled the center with LED candles. Mistletoe balls with bells hang from the chandelier for an extra festive touch.
10. French Christmas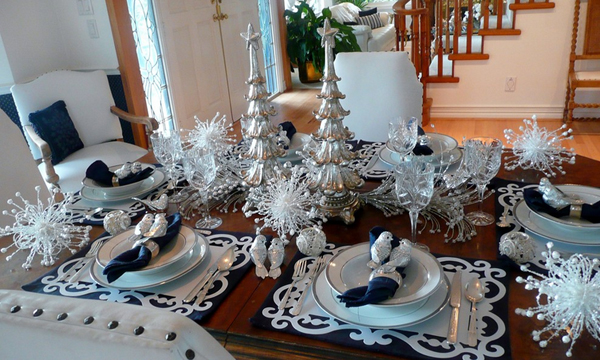 Image: Haybert Designs
Navy and silver. Navy is practically a neutral and goes well with anything, including Christmas decorations. Mix it with a bit of silver sparkle and white accents for a clean, refreshing look.
11. French Country Christmas Tablescape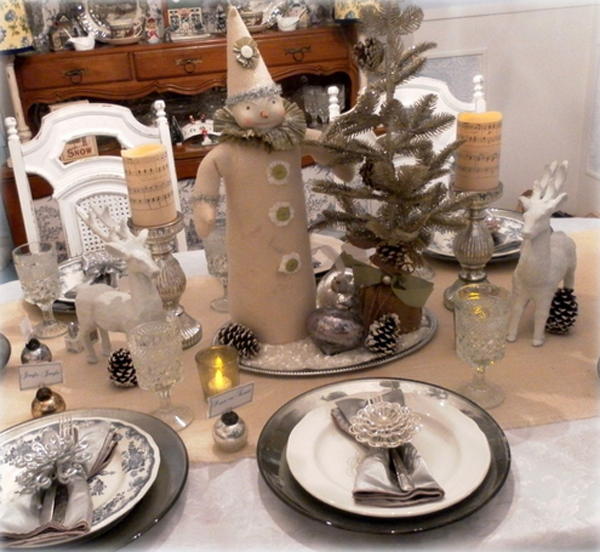 Image: Lisa's Creative Designs
A vintage inspired Snowman, an antiqued glittered Christmas tree, burlap and candles wrapped in sheet music give this Christmas tablescape French Country Flair.
12. Jr. League Park Lane House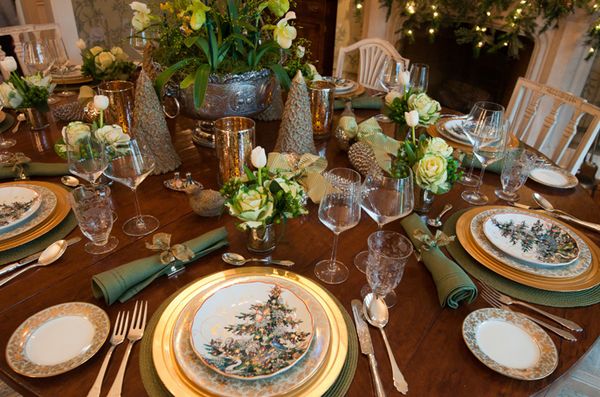 Image: Martha Angus Inc.
The formal dining table setting takes inspiration from the room's antique-style Chinese painted wallpaper. "I kept the color palette clean and simple, using only green and white," Westbrook says.
13. Miami Christmas Tablescape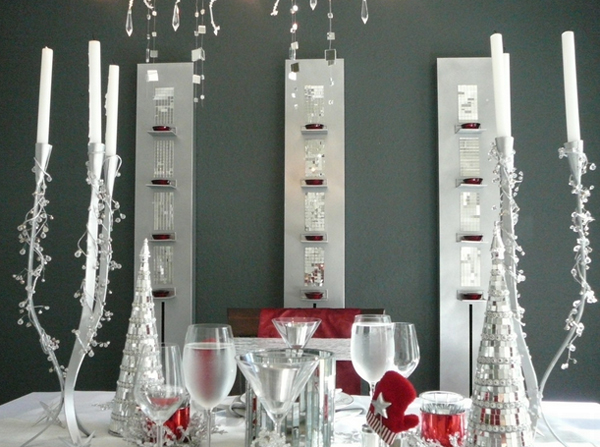 Image: Focal Point Styling
Crystals wrapped around candelabra – totally stunning!
14. My White Christmas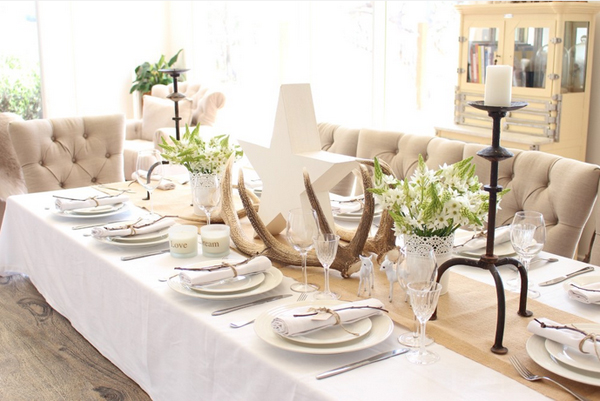 Image: RedAgape Blog
Rustic and classical styles creating visually arresting table decoration look. Don't you just love this set up?
15. Nashville Christmas Tablescape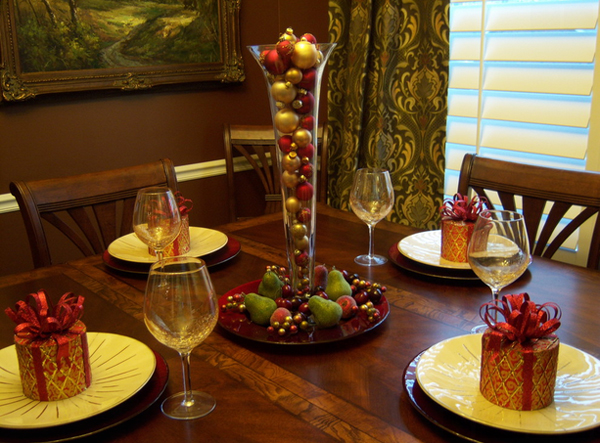 Image: Scarlet Designs – Interiors by Tara
Love the warm colors that were used in this tablescape! This set up just looks comfortable and homey!
16. Jr. League San Mateo House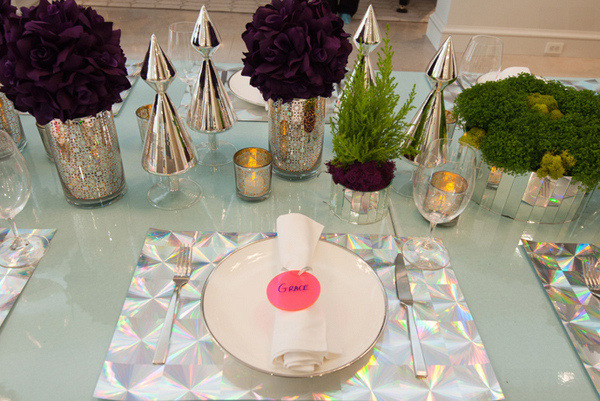 Image: Martha Angus Inc.
To create the tablescape, Angus and Martinez rested deep purple silk flower balls from the San Francisco Flower Market on mercury glass vases from Crate & Barrel. The metallic placemats are made of cut safety paper from Tap Plastics.
17. Miami Winter Holiday Tablescape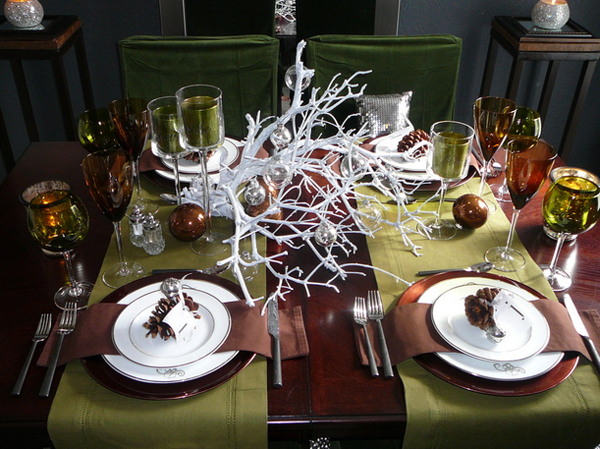 Image: Focal Point Styling
If you're having problems coming up with ideas for your holiday dinner table, try sticking to something simple like this. Sometimes nature provides all the necessary decoration – spray paint a few branches and accent with some found pinecones, and you're set.
18. Rustic Luxe Holiday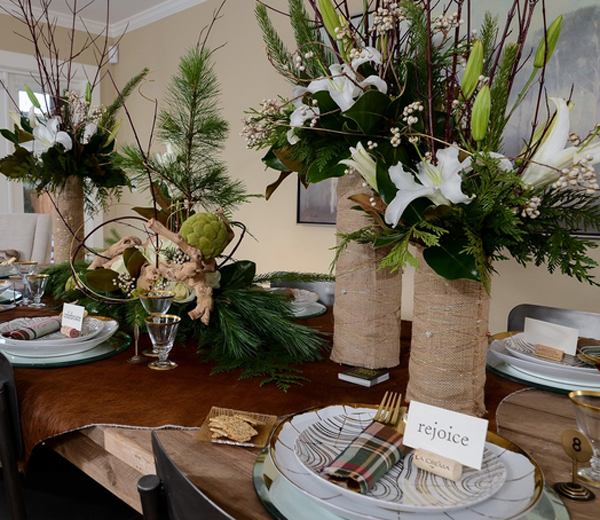 Image: Kerrie L. Kelly
Kelly draped the table with a cowhide rug and topped it with burlap-wrapped vases bound with copper, silver and gold wire.
19. San Diego Christmas Tablescape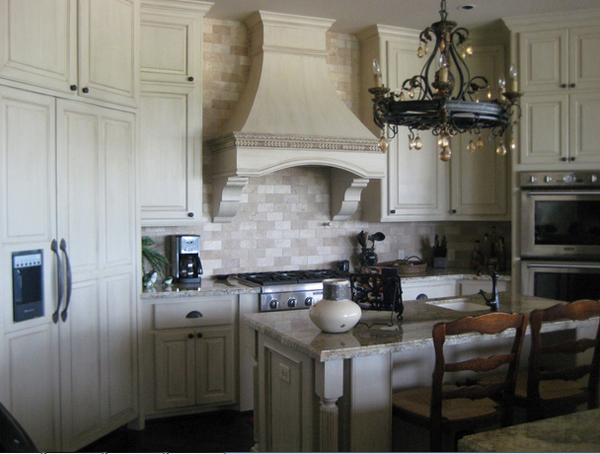 Image: Robeson Design
Tree brunch as a candle holder – I mean, how cool is that? This home sure has a stunning silverware and set up!
20. Vancouver Traditional Tablescape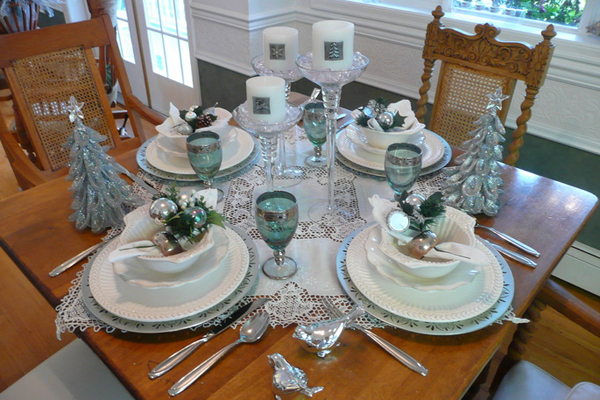 Image: Elle Decor
Light turquoise and silver. Bring a calm, relaxed feel to your Christmas table by combining these somewhat coastal tones.
The designs above are totally stunning – some are even fun and easy to do; but believe me, there are times even decorating just a table or a buffet can cause you a lot time, money and energy to put them all together – but when you're inspired an definitely feel the Christmas air, everything is just lovely! Hope you'll have the best Christmas this year guys!