20 Dining Rooms Featuring Humble Transparent Dining Chairs
We all know that a dining room's look is greatly affected by the furniture in it primarily by the dining table and chairs. You have seen many dining room designs already and I know you have observed that the furniture has a high impact to the entire appeal of the space. Of course, lighting as well as other decors are important too. But the table and chairs are what makes it a "dining room". Without this, it will merely be an empty space.
Speaking of dining furniture, have you observed transparent chairs in the dining space? I am sure you have seen one. I actually find them very interesting that is why, I have created a list of dining rooms with transparent chairs. They actually have a different effect to a space as it gives it a visually spacious look because of its transparency. You'll know what I mean if you see the images below.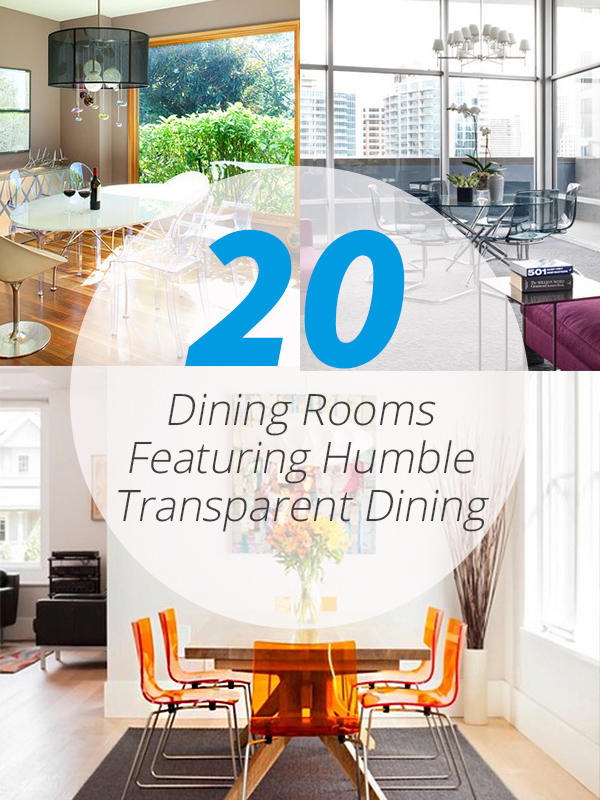 1. Erskine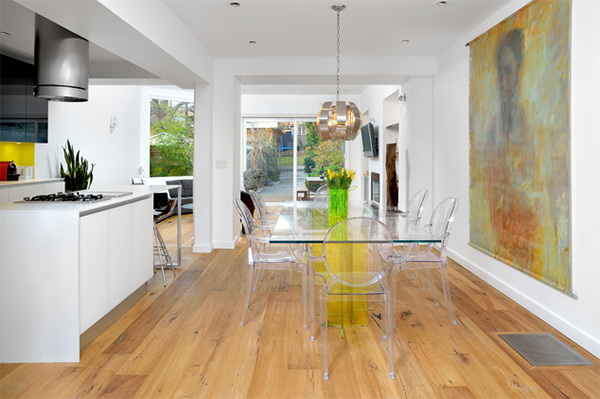 Don't you love the look of this dining room? Aside from the transparent chairs, the base of the table is transparent too in yellow green.
2. Model Home – Modern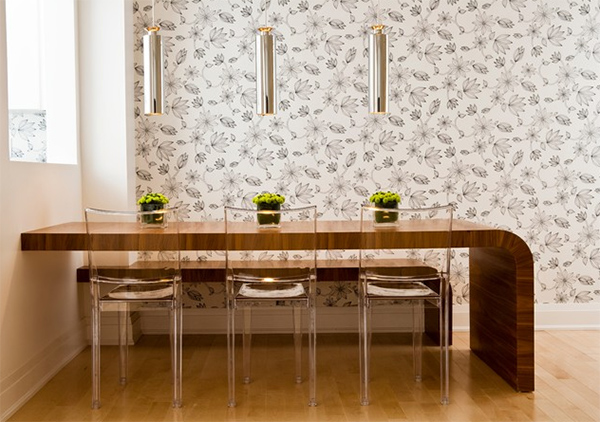 Yes, you can see those lovely floral wallpaper through the chairs!
3. Colorful Dining Room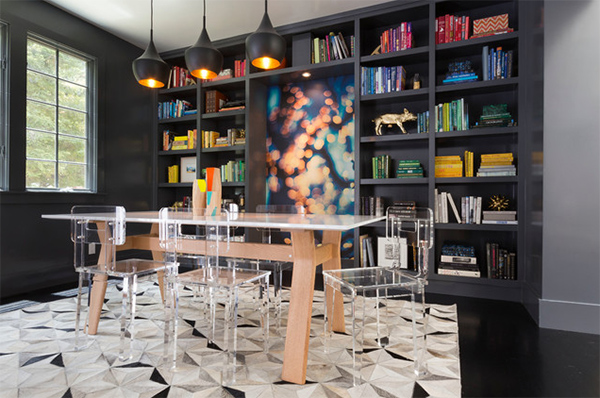 I like that bokeh wall effect! It compliments with the clear chairs in the table.
4. Max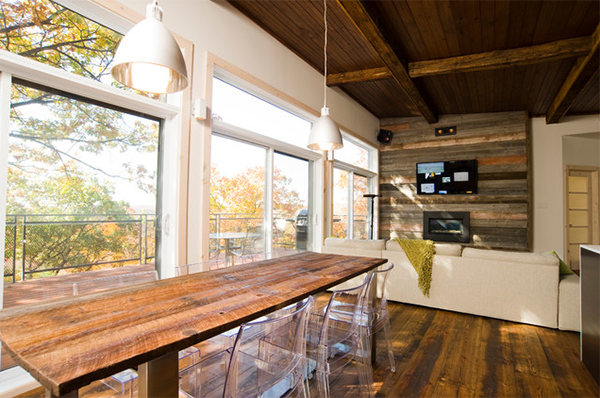 This interior has a natural feel with wooden table, flooring, ceiling and even wall panels too. Adding transparent chairs give it some modern touch.
5. Mid-Century Modern Ranch
How about colorful transparent chairs? It looks fun and neat!
6. Modern Living Room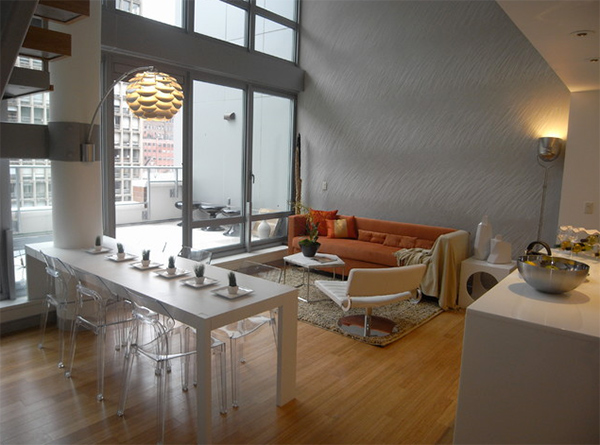 A home with an open layout has a long dining table attached to a circular column and yes, it used clear chairs.
7. Brettkelly Residence, Oakland, CA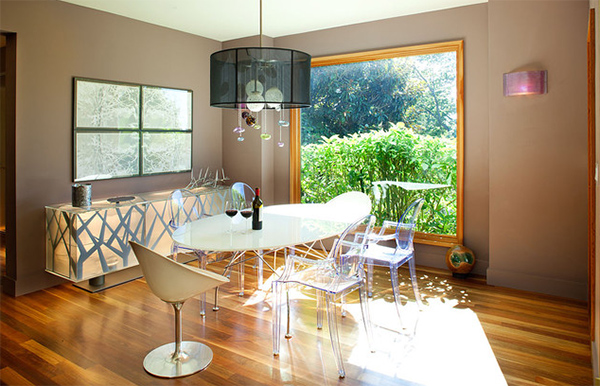 With a large window in the dining room, it touches every inch of the furniture and it reflected well in those chairs too!
8. New Built Property in Cheshire
Adding cushions to transparent chairs could also be a good idea.
9. Interior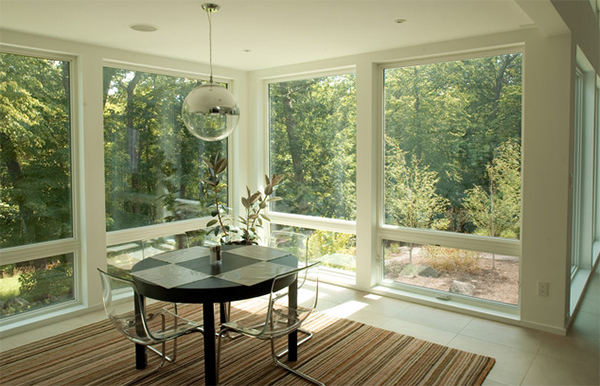 This chairs have stainless legs that look pretty nice in this dining room.
10. Prior Lake Custom Home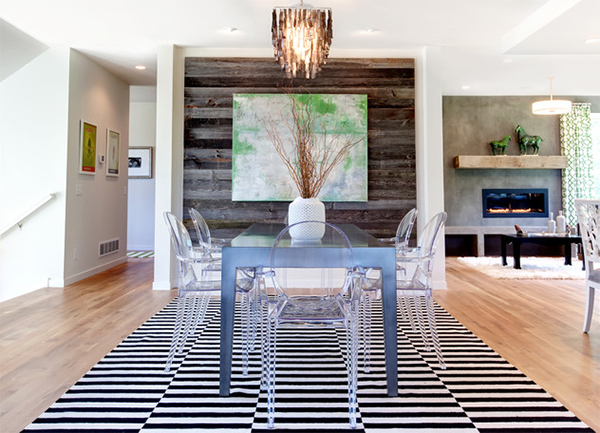 It was a good idea to add a striped area rug in this dining space!
11. Dining Rooms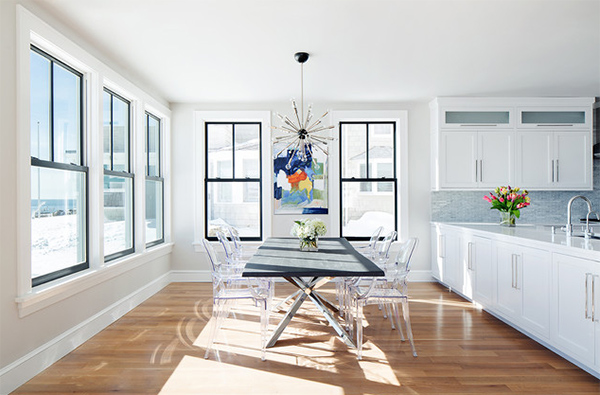 Such a simple dining space! But adding these chairs and that wall art changed the entire look.
12. Sky @ MidCity Lofts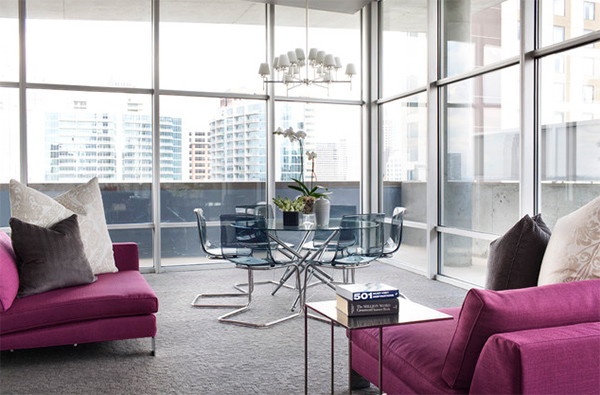 A luxurious condominium sports a modern vibe just like this dining space with surrounding sofa.
13. Fuhlam SW6 – Bis
Folding doors are used for this dining area which looks even more open with the chairs on it.
14. Dining Room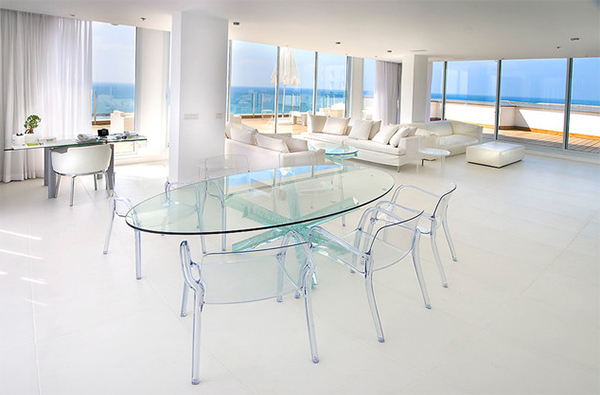 Glass dining table and transparent chairs look good together and are perfect epitome of luxury!
15. Feldman Architecture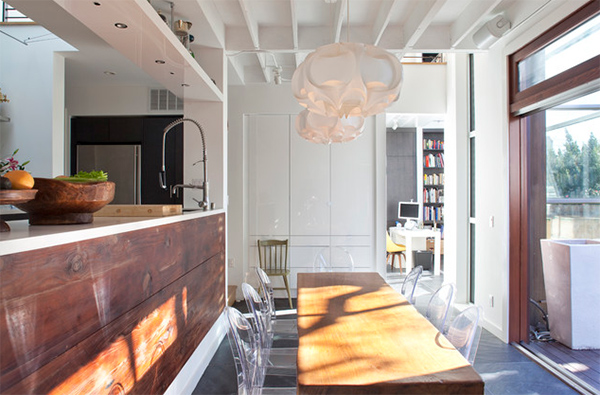 Using clear chairs for this dining and kitchen space made a huge difference.
16. Dining Room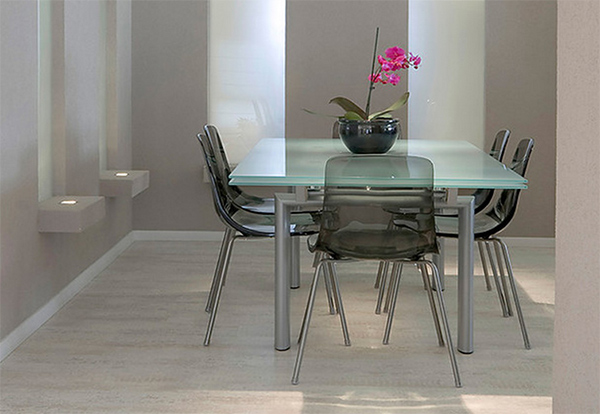 A black transparent chair can also be a good choice for a dining room.
17. Modern Chairs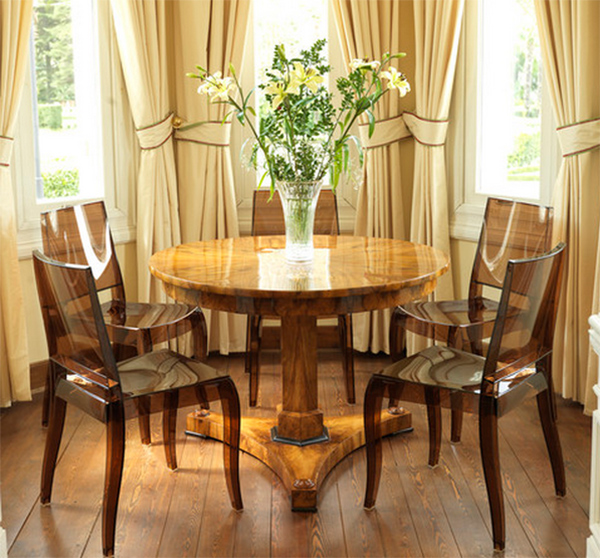 You can also use brown transparent chairs too that match well with a wooden table.
18. Magnusson Residence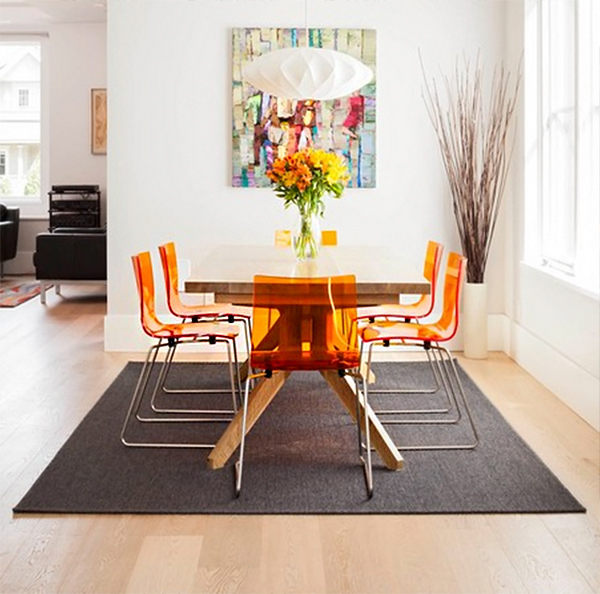 Orange chairs would even more awesome! Just look at this modern dining room.
19. Holly Circle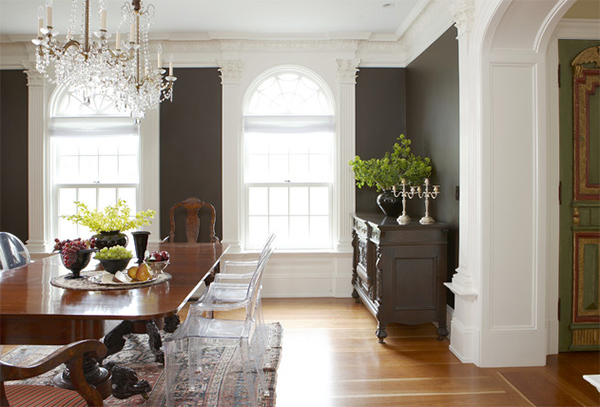 You can also combine transparent chairs with wooden ones too.
20. Surfside Chic Nantucket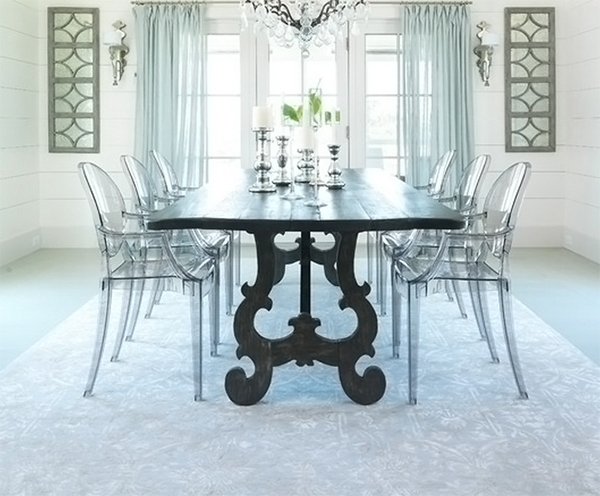 This looks nice with a subtle vintage appeal as it used clear gray chairs and a dining table with decorative legs.
These dining rooms does look interesting and they have a different kind of appeal. Sometimes, it can even be unexplainable! But you have seen how transparent chairs can also add some artistic touch to the space because you will seldom see these being used in the home. In your own opinion, what can you say about using transparent chairs in the dining room?