20 Nautical Home Decoration in the Dining Room
Nautical themed spaces is one of the many concepts I love because of the color palette used in them – white, blue and some earth toned hues. These colors are a few of the colors that actually go well with almost anything you match them with; and you will see that in the pictures that we have collected for you guys!
Below is a list of contemporary dining rooms that have a nautical theme to them – the color palette is evident, the decor is seen, the design is nearly as lovely as beach themed spaces. The list below showcase the wonderful designs of awesome designers, decorators and manufacturers who want clients to be pleased with the spaces that they have requested for and dreamed of.
1. A' La Mer – Dining Room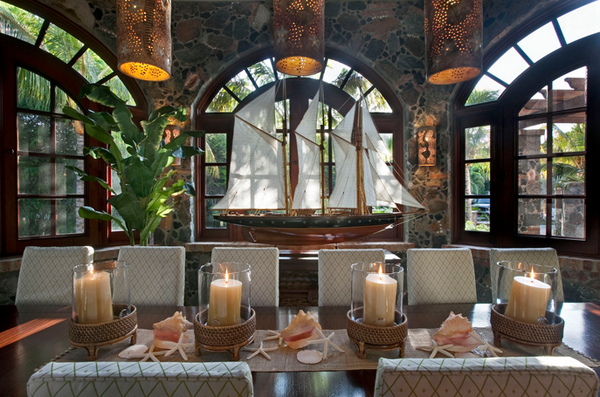 Aside from all the shells and the candles on the table, notice the boat on the background which totally makes the space totally stunning.
2. Blue Seas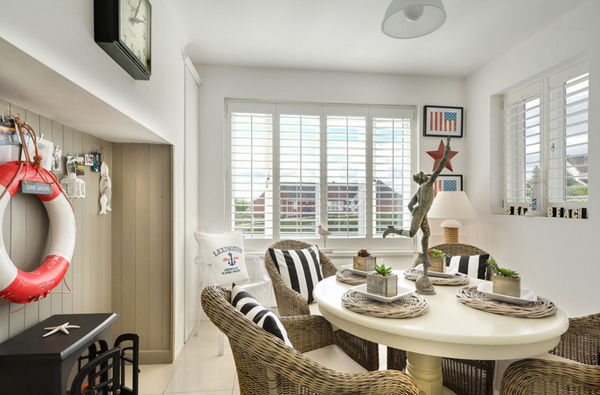 A 1930's house, extended and updated to form a wonderful marine home with a stylish beach style interior.
3. Broadbeach Apartment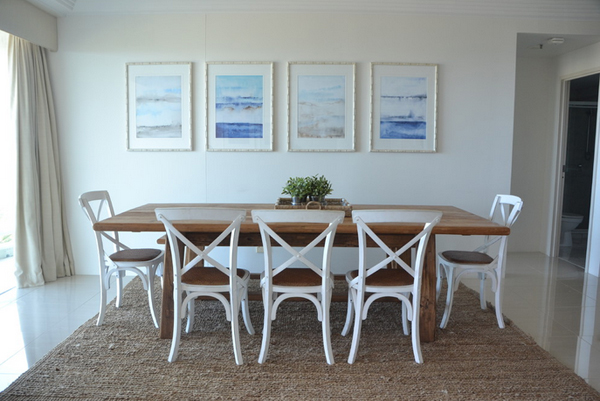 I love the white and blue and browns on this apartment dining room. The frames on the background maybe the highlight of this space.
4. Claridge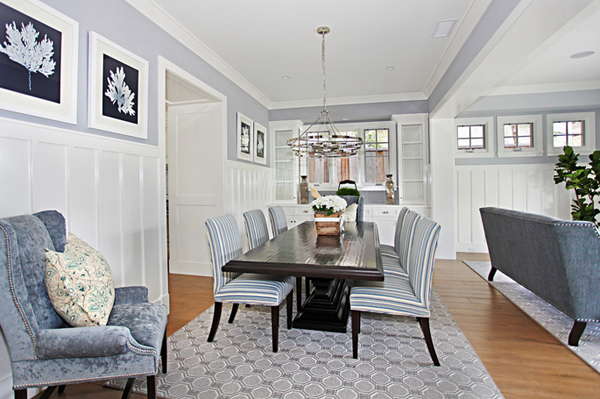 The wall paint was matched with one of the blue tones in the dining chairs.
5. Connecticut House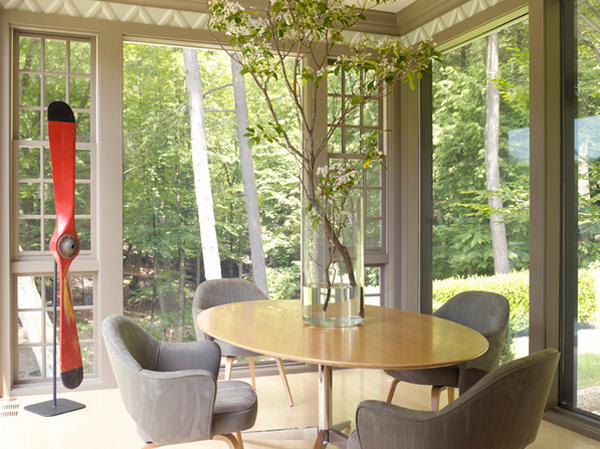 Who said plane accessories only belong in the sky? This contemporary dining space took an unexpected turn with the addition of a colorful propeller.
6. Corona del Mar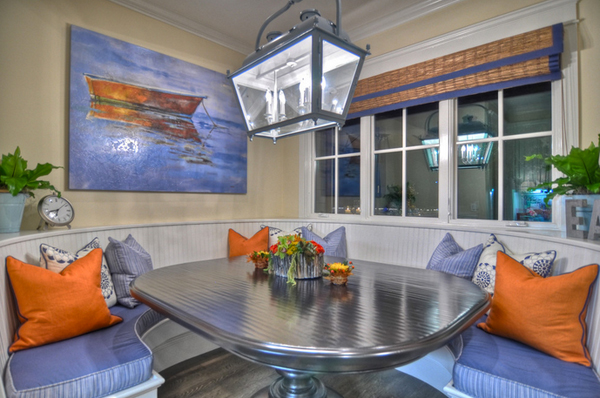 The lovely attention to detail and superb craftsmanship make this truly a unique property.
7. Eastern Shore Residence #1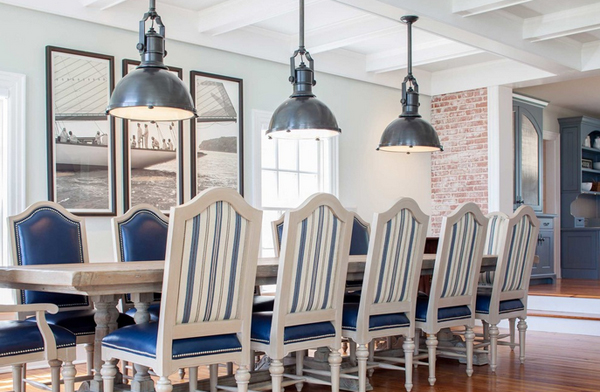 This Baltimore home sure is stunning in all its industrial-nautical themed dining room! The color combination is just lovely and really homey!
8. Ferry Rd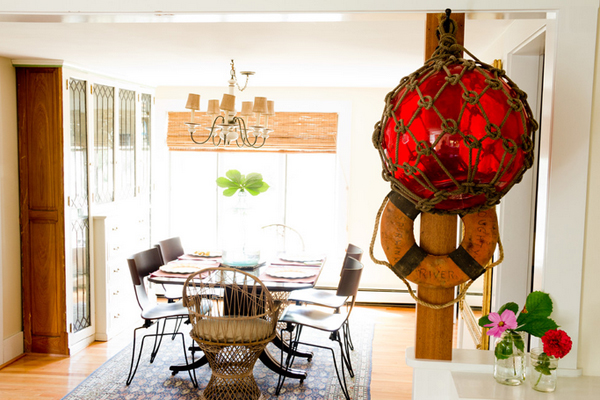 This glowing red float is layered atop a vintage life preserver for a new spin on the usual blues and whites of nautical style. Get a nautical look with modern flavor.
9. Harvey Cedars
Look at how the curtain in this dining room is fixed to resemble the ones you see in a ship. Simple shabby furniture suits this space all the way!
10. MA Holiday Home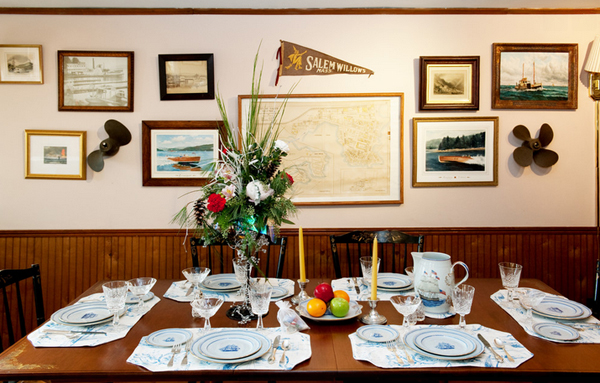 Sailing enthusiasts, these homeowners decorated using boat propellers and their nautical blue and white china. A simple arrangement of carnations, peonies and pinecones makes up the centerpiece.
11. Miami Nautical Dining Room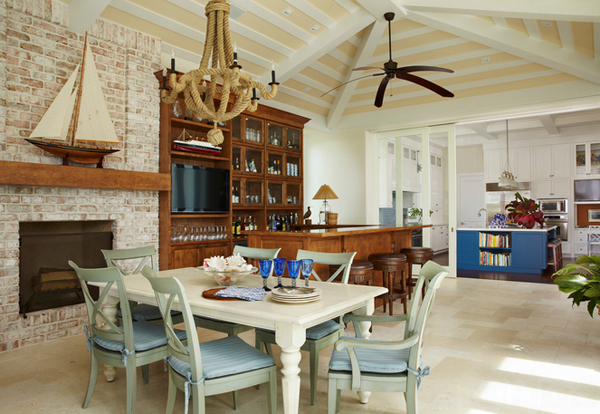 Fascinating chandelier made with rope and a finely made boat by the fireplace – how much more do you need to know that this is a nautical dining room?
12. Montecito Dining Collection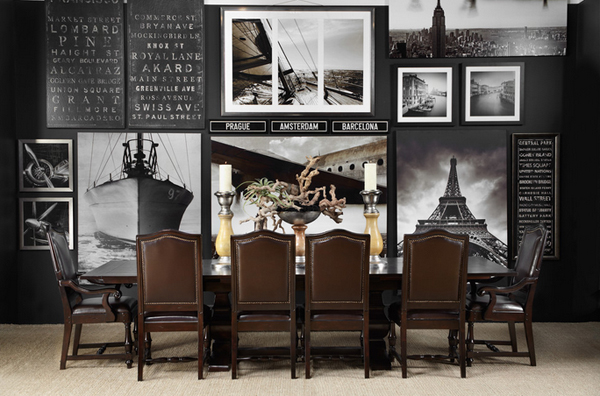 Combining traditional and formality with today's more casual lifestyles, our Montecito dining collection is fit for large families as it seats up to 12 people.
13. Florida Beach Cottage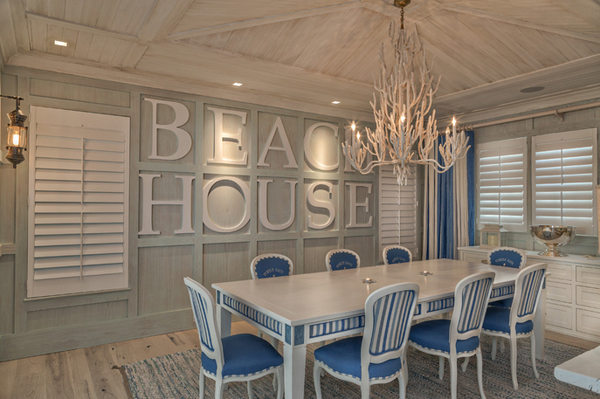 If I can write my name on my wall, I'd do that – or the word 'Beach House' will do.
14. North Bay 1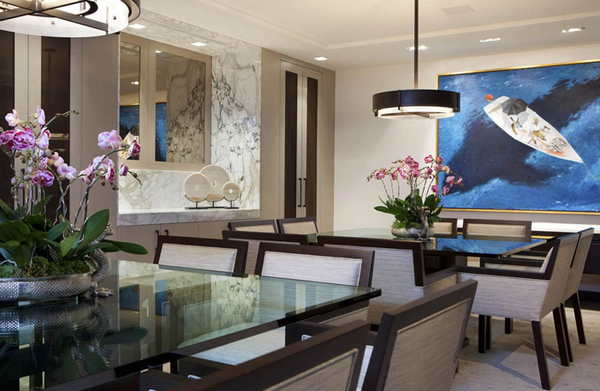 Small trinkets here and there, and we got this contemporary North Bay home.
15. Old Florida Home
This is one Miami gorgeous nautical dining room!
16. Philadelphia Dining Room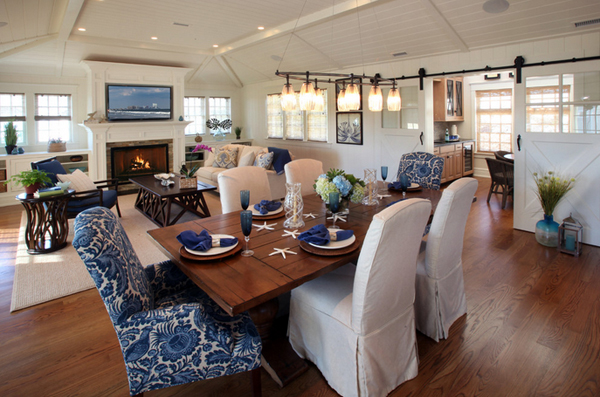 I have a similar layout at home and painted the walls a neutral beige when my home was built. This picture sure is one good inspiration to look back on.
17. Timeless Lake Minnetonka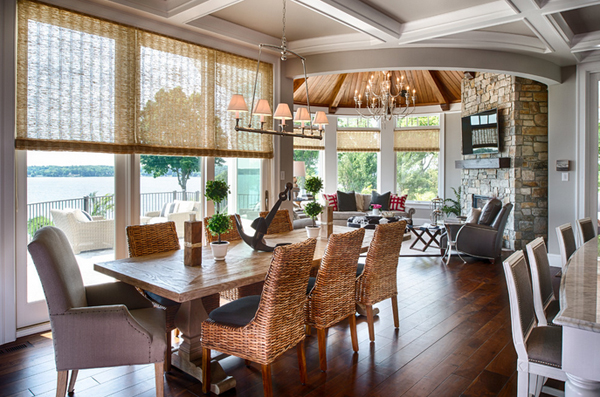 While the kitchen is my favorite room in a home, this nautical design could easily be carried over into the kitchen set up.
18. Waterfront Retreat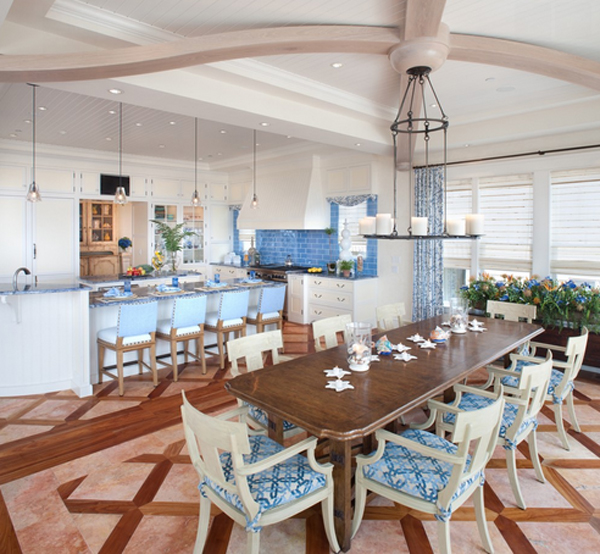 The tablescape is really simple but pretty, but more than that, I guess I'd like to say that I love the blues in this one!
19. Muskoka Cottage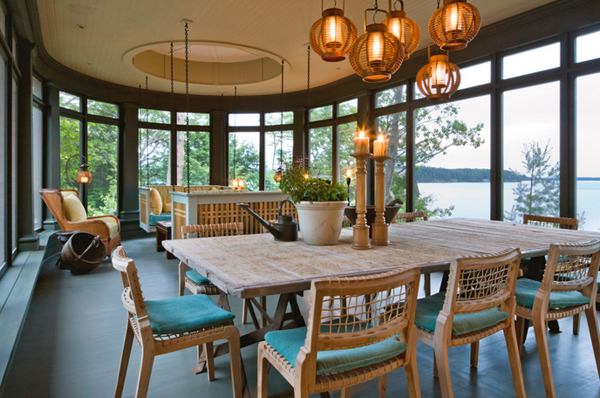 The large screened porch has become the most used area of the cottage with a large table and separate seating area.
20. Oregon Coast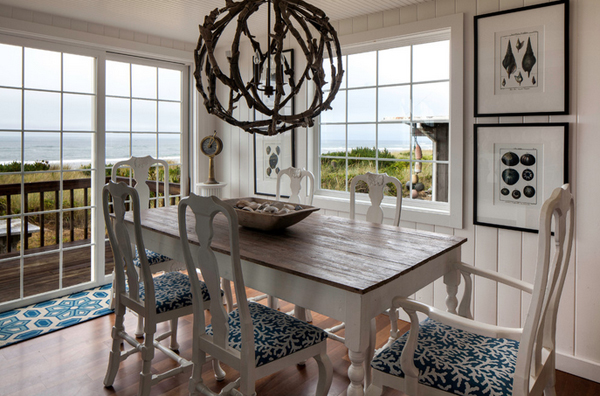 I bet you didn't notice the compass on the left corner of the picture, right? Well, there is one, and we sure hope it is functional. Haha!
If I probably have any of the dining spaces above, I would have liked our dining room at home! Haha! Honestly, the dining room is the most underrated space in the house but mind you, most of the family talks are done there and communication is enhanced within families because of dining together; so with that in mind, check out the other nautical spaces for more ideas. More fun lists in Home Design Lover!