Playing with Patterns: Mixing Prints in 22 Dining Room Designs
Afraid to mix patterns together? Don't be! Check this inspiration of how to mix patterns in a dining room.
One element that has a great impact to our homes are patterns. Patterns come in different types from complicated damask prints to simple stripes. They would also come in different colors. Others are monochromatic while there are some that come in various color schemes. When choosing one to use for your home, consider the style you use as well as the color palette of your interior. Patterns can be seen in window treatments, area rug, furniture, throw pillows and many others.
Since there are different types of available patterns, we have a huge range of choices for you. Choose those that appeals to your eyes. Patterns can be used together with other patterns. If you think that isn't possible, it is. Many interior designers played with patterns in the spaces they decorated and it did look nice! With that, we have collated some photos of dining room spaces that used a mix of patterns in the area. You can see those with tartan prints and floral while others have geometric patterns with damask ones. Come take a look at the list I have made for you for some pattern play inspiration.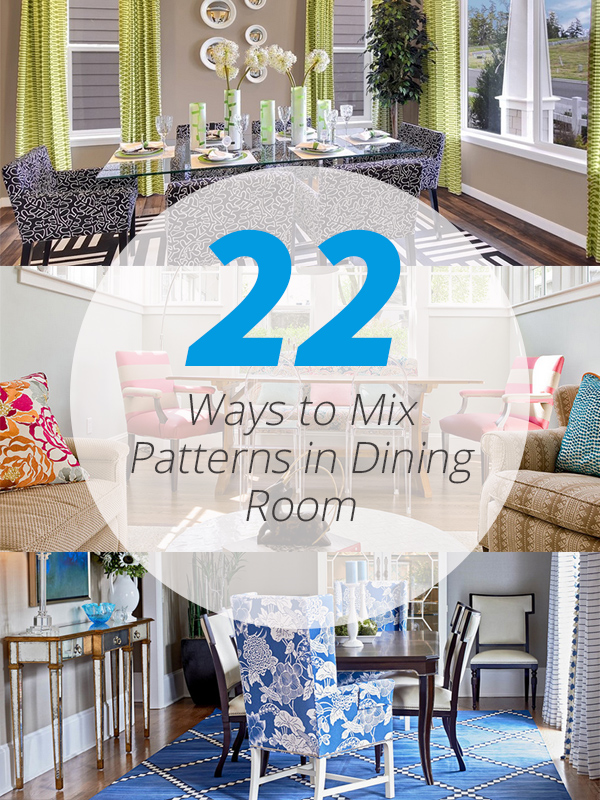 1. Chelsea Townhouse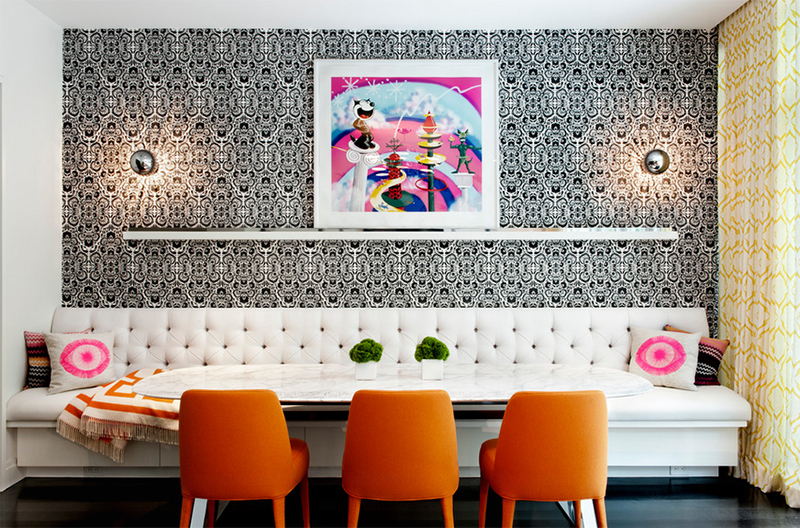 A busy wallpaper could be enough for a space. But you can see prints on the throw pillows too. For the rest of the area it used plain colors.
2. Shingle Style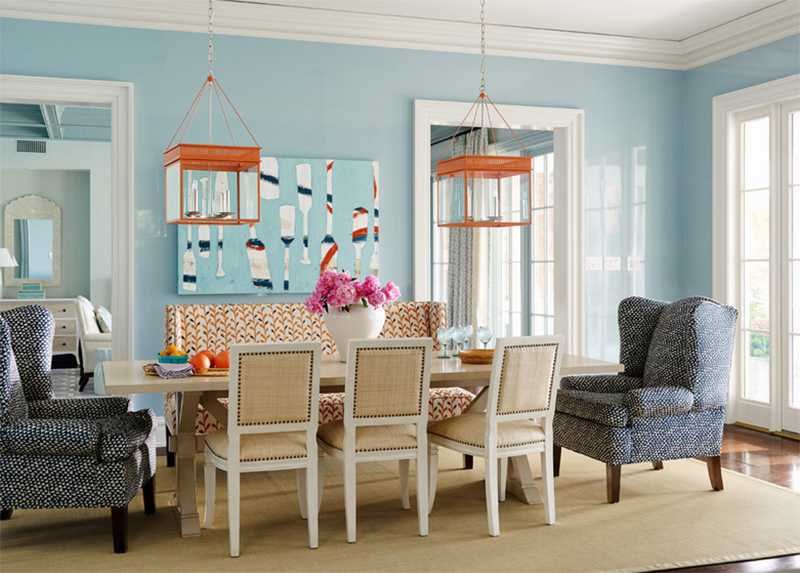 This is a cute modern space because of the colors it used here and of course the prints too. That wall decor is a lovely addition to the area.
3. My Work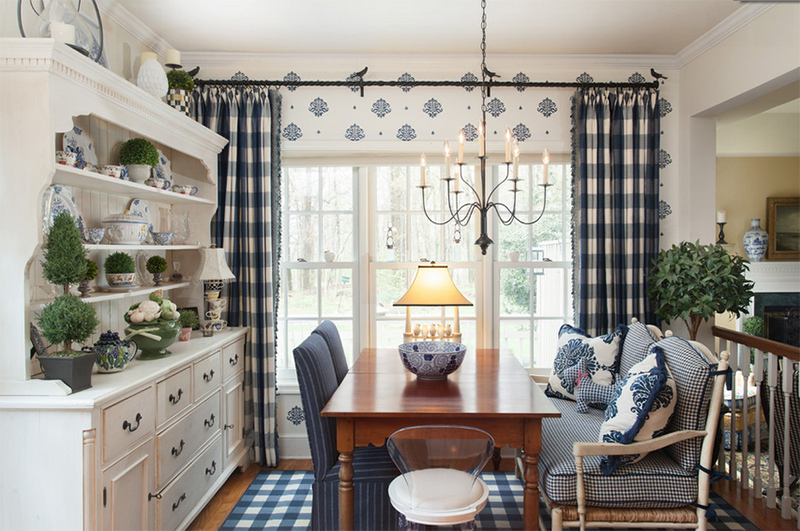 A traditional dining area with a cottage feel. I could imagine having a tea party here! Pretty decors are used here too!
4. Pima Canyon Desert Modern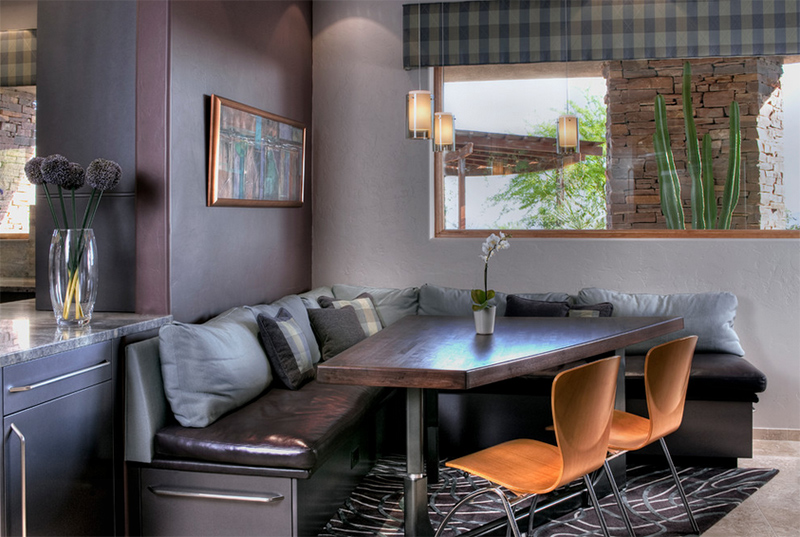 This dining space looked dark because of its choice of colors. Can you spot the patterns used here?
5. Sonterra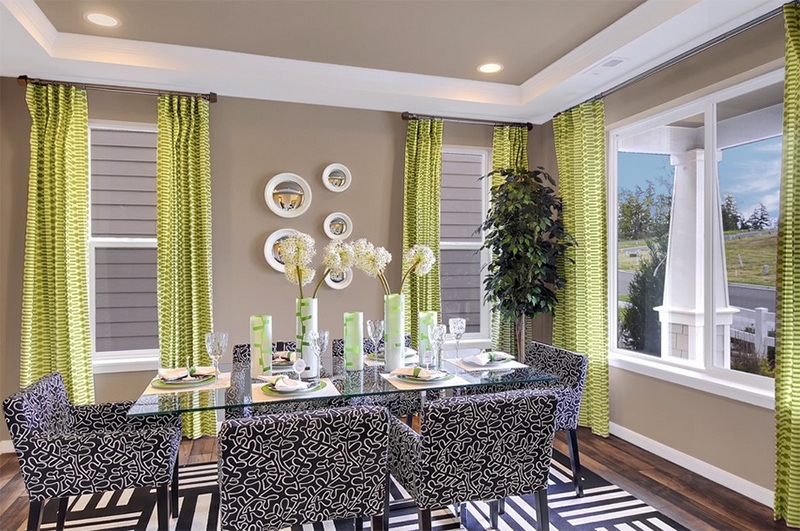 Even modern spaces can actually use patterns. You can see all the prints on the curtains, chairs and rug. It is nice that they used green, black and white here.
6. Inspiration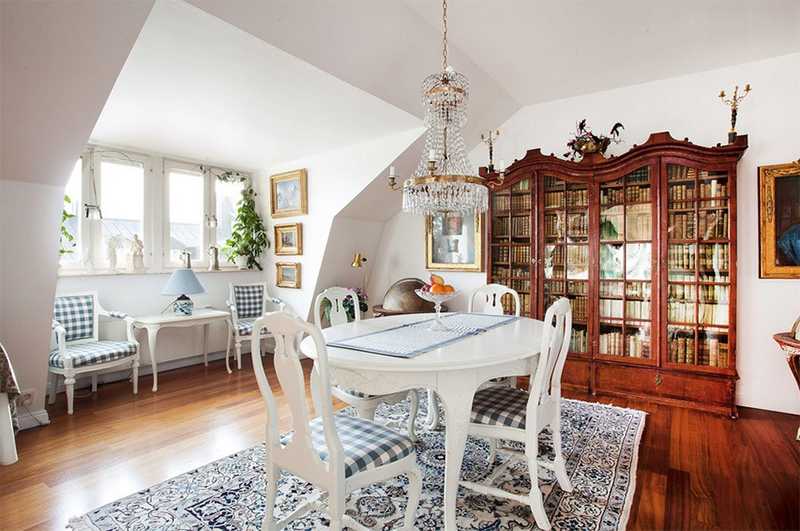 Checkered patterns are usually used in old times. This traditional space is a perfect example of how they used patterns in spaces.
7. Eclectic Dining Room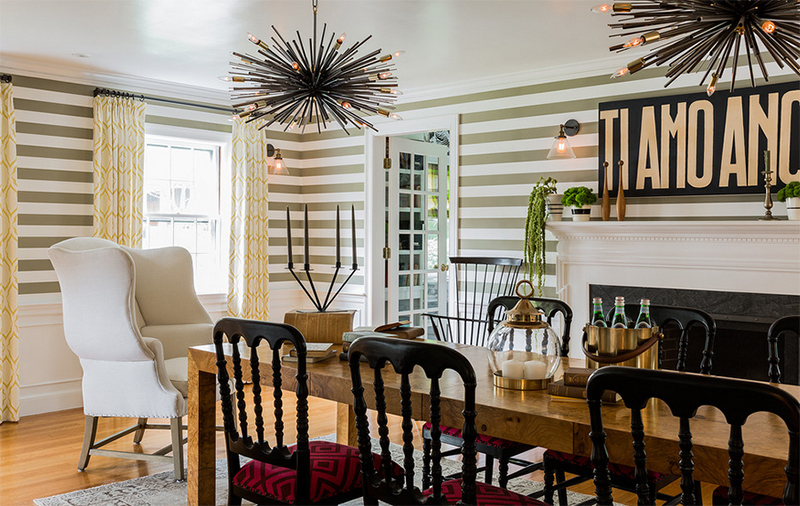 An eclectic space also has an eclectic combination of patterns. But it didn't crowd the space by having a white ceiling, fireplace and a huge white chair.
8. 87th Street Dining Room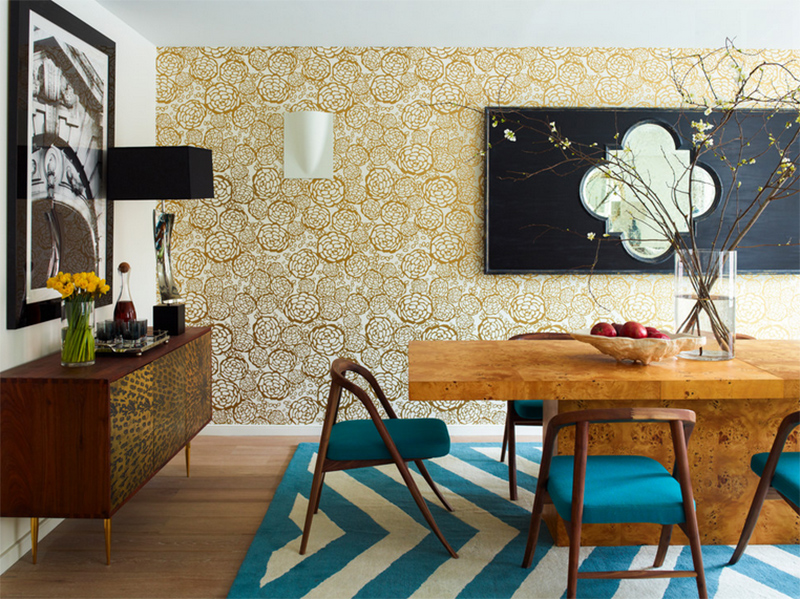 Interesting looking chairs! I do love the look of this dining area with large flowers on the wall and a lovely patterned rug in blue that matched the chairs. The wooden elements here are pretty stunning!
9. Brandi Powers
Flowers are on the curtains that looked nice with the stripes on the dining chairs.
10. Tilbury Tanglewood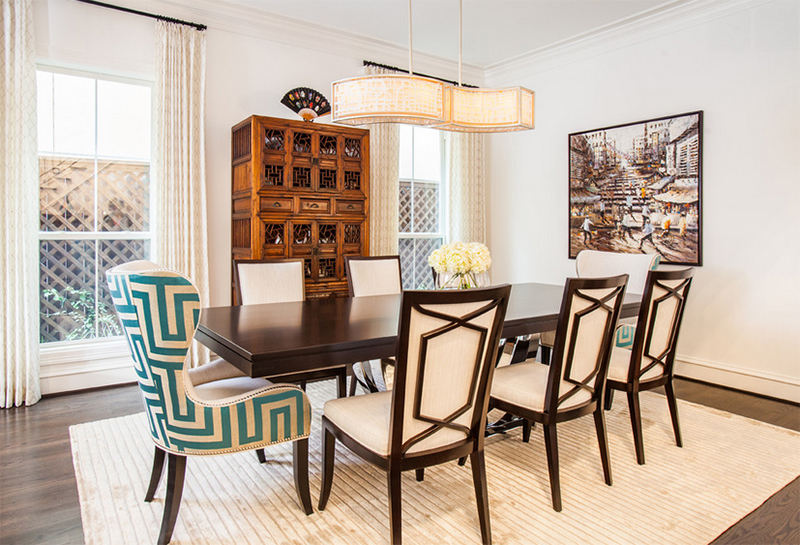 At first glance, you might wonder where the patterns are because it didn't use bold colors here. But you can actually see it on the chair, curtains, pendant light and area rug.
11. Winnetka Residence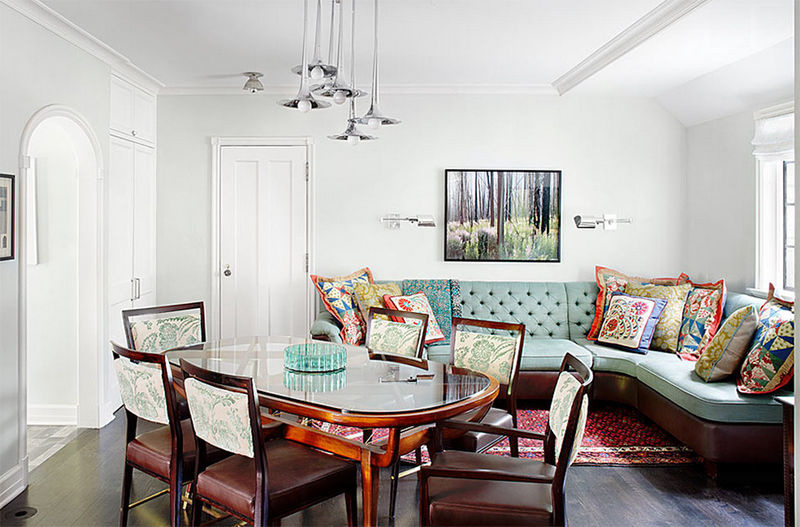 It is the fabrics that pretty much used some prints and patterns on this one. And yes, it does look nice!
12. Harden Avenue, Northbridge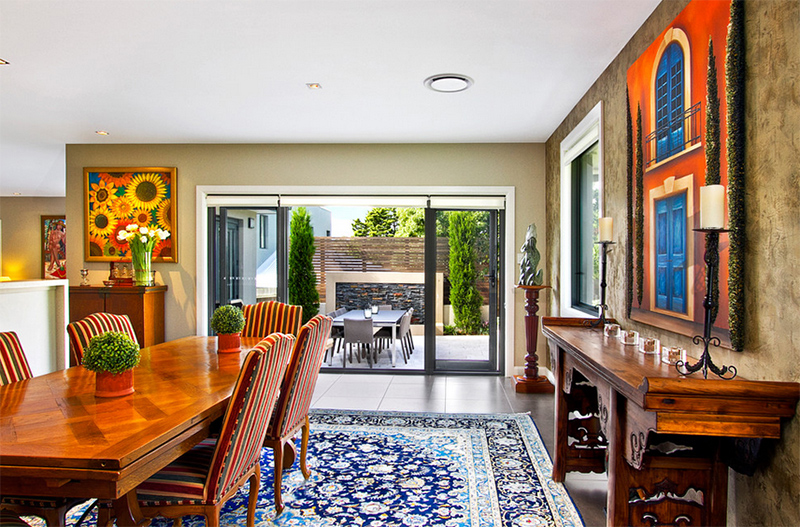 I love all the paintings on this space! The colors are bold and attractive, just like the ones you can see on the chairs. It was a good idea to use a different color for the area rug.
13. River Ridge – Southwick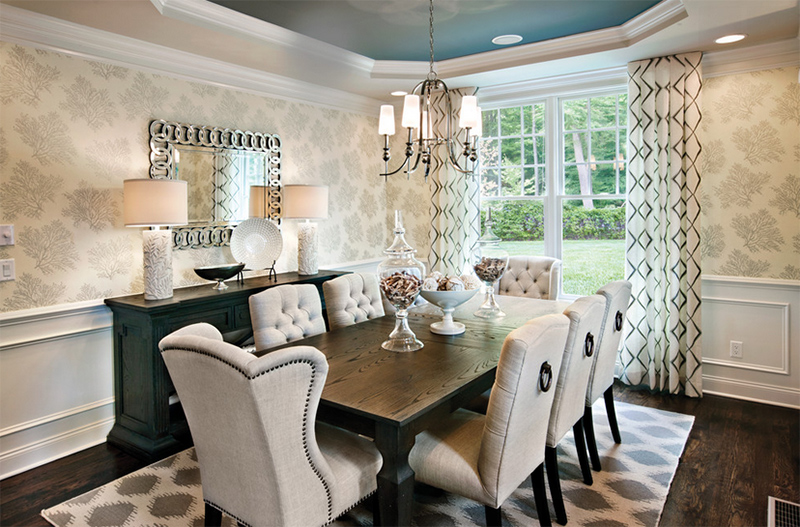 This dining space used a warm color scheme but made used of patterns in a gorgeous manner. Aside from the curtains and area rug, it also used patterns on the mirror frame too!
14. Ana Donohue Interiors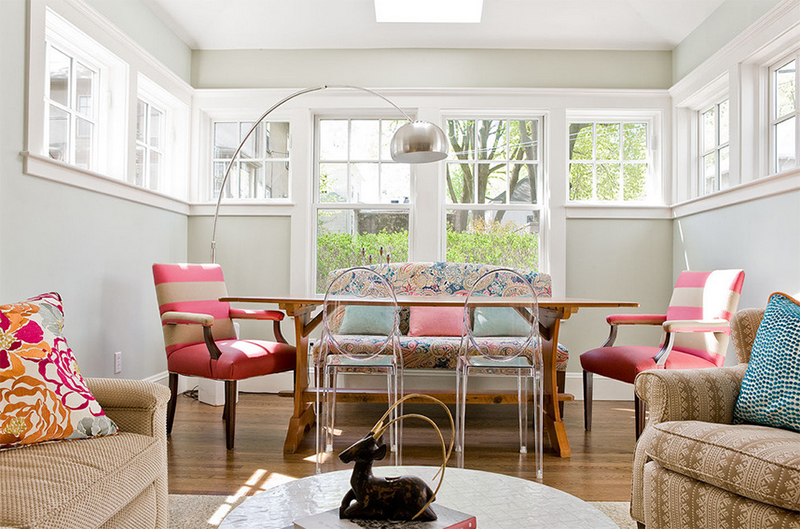 Florals, stripes and more! For this space, patterns were found on the furniture and throws.
15. Mar Vista 1 by Vanessa De Vargas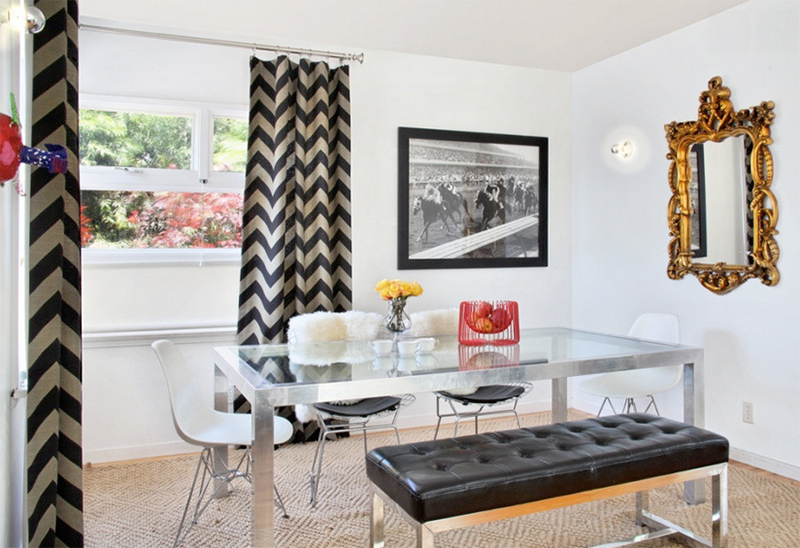 Chevron curtains! I love chevron! This explains why I would love this room. It has a subtle Scandinavian feel in it with some contemporary touch. This room shows us how to play patterns in a simple manner as it used a nude colored are rug with patterns on it to go with the curtains.
16. Stiles Fischer recent projects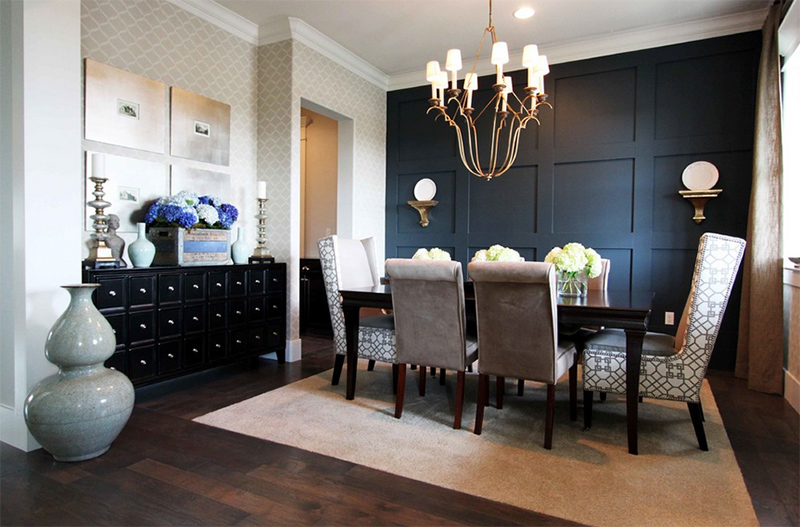 The chairs have some patterns on it as well as the walls too. But they didn't overdo it. One wall has black color with some decorative wall scones. Pretty much a sophisticated dining space!
17. Portfolio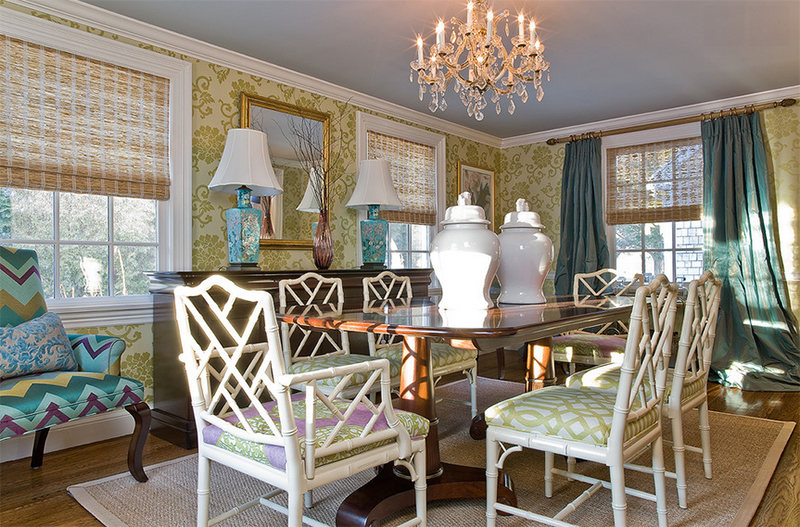 Another dining space that has so much patterns on it! But it does look nice! Can you tell me where you can see patterns in this one?
18. Coastal Plantation in Manhattan Beach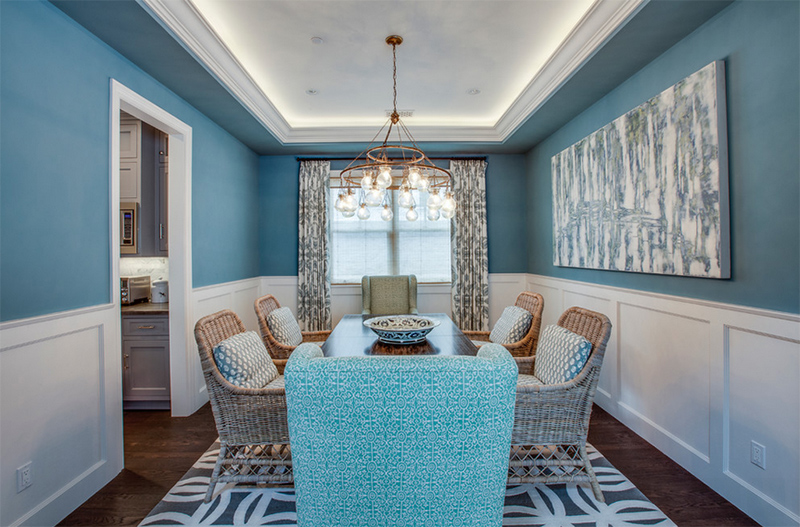 You can spot different patterns in this dining room. It mixed those with small and big prints which is a good way to put them all together.
19. Newport Heights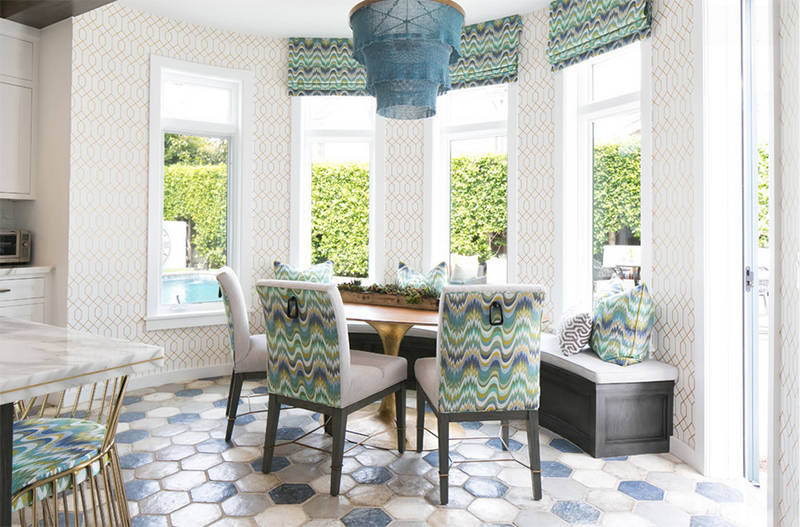 This is a nice looking space! I'd say they picked beautiful patterns used here. Even the flooring has some patterns too as well as the wall. Look at how they chose the patterns- thin lines for patterns on the walls and bold ones for the furniture and curtains!
20. Here Comes the Sun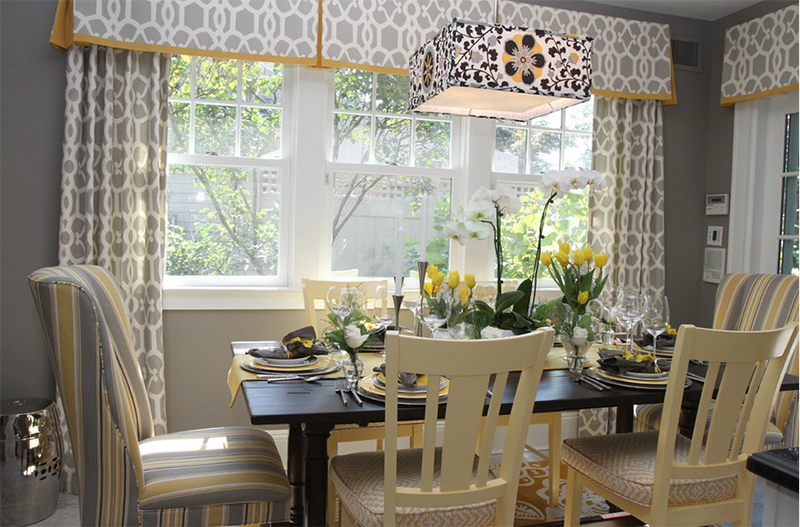 Aside from the curtains, patterns are also seen in the square shade of the pendant light and on the chairs too. While its area rug has floral prints on it.
21. Southern Traditional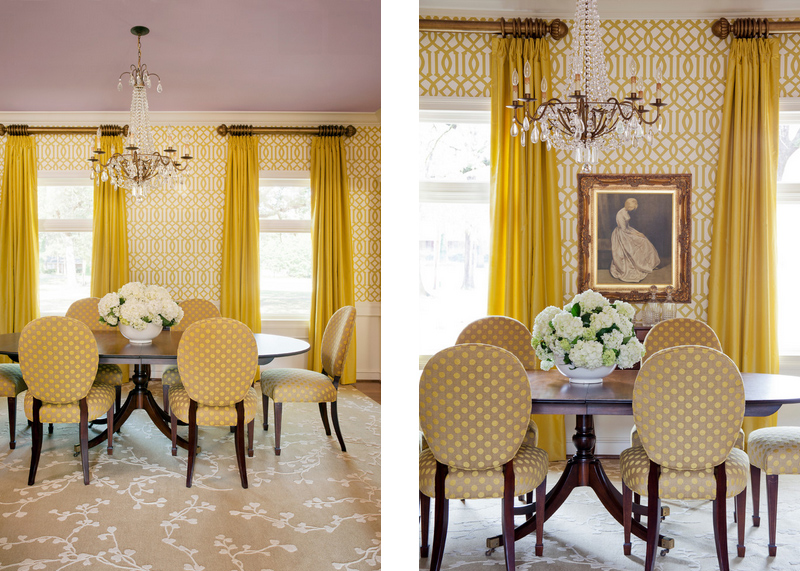 Polka dots, geometric patterns and some flowers on the carpet- but they are all in a similar shade. Looking great, right? I honestly love the look of this space. It has some modern and vintage fusion into it.
22. Garlitz Home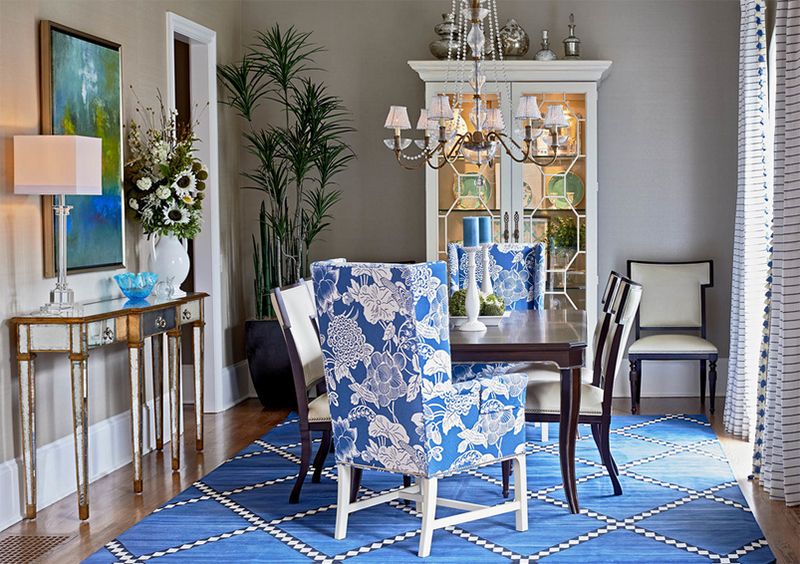 I know you find those dining chairs in blue and white floral prints attractive. But the space looks even more appealing with the area rug in the same colors. Aside from that, I like the mirrored furniture used in the space too that bring more brightness into it.
Looking lovely, right? Yes, even when you mix patterns together, they can actually look nice like the ones we have seen above. I know we all think that different patterns put together may look busy but it can actually work well too like the ones we have seen above. And it does look pretty attractive. It just depends on how you do it. One way to make it work is by using one color or a similar shade for the different patterns. Although others still use those with various colors too.