20 Craftsman Dining Rooms Featuring Natural Materials
A dining area is an important space in the house for it is where we dine and consume food for the family. Dining areas come in different designs. Modern ones are the trend these days but even those with a traditional look are still in just like craftsman spaces.
Craftsman style homes are like works of art doubling as functional spaces. It would use natural materials as well as rustic woodwork for the box-beam ceilings, hardwood floors, wall paneling, and wainscot. Stained glass windows and shell lightings are also a trend for craftsman spaces. We have collated dining rooms with this style. Let us check this list.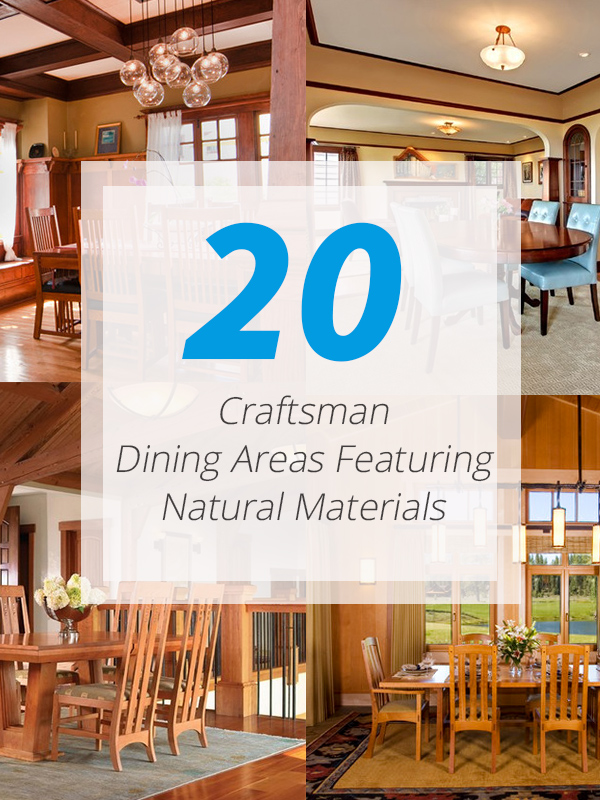 1. Dining room restored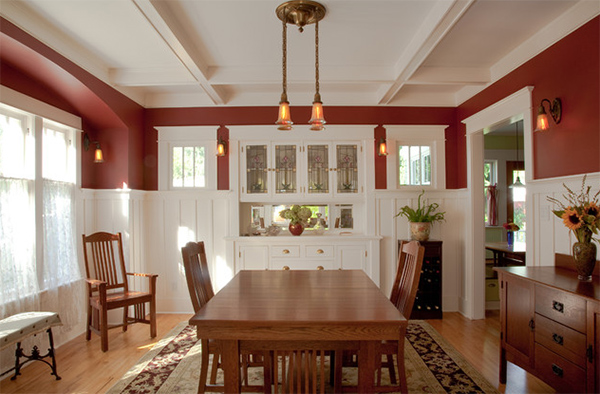 A dining room undergo a restoration with added arch bay window and wooden dining set.
2. Seattle, WA: Lisa Hebner
Love the craftsman look of this dining area as well as the added wallpaper and transparent chairs.
3. Maureen Residence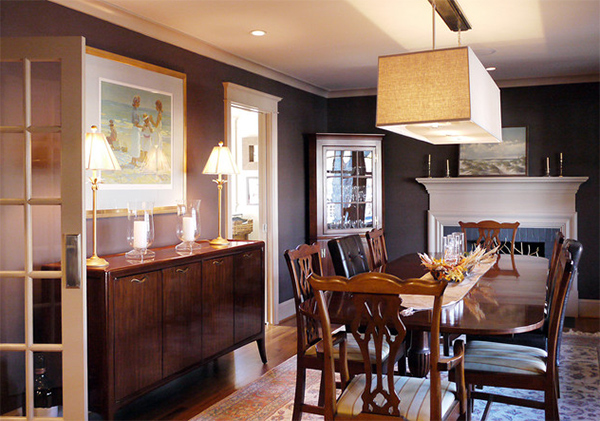 This may not be a spacious dining area but it does look pretty especially with the wooden furniture and lighting.
4. Hart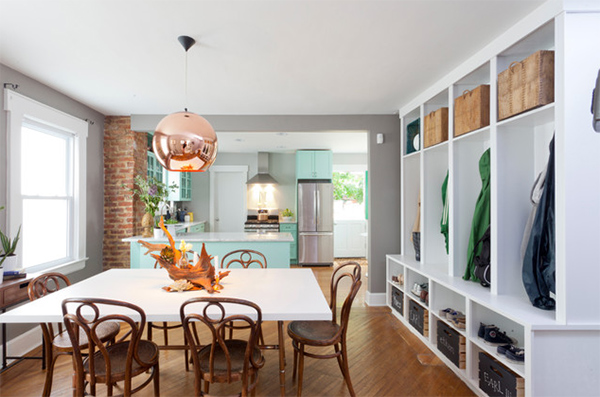 The new dining room opens right up to the kitchen of this house, providing plenty of space for entertaining.
5. Melissa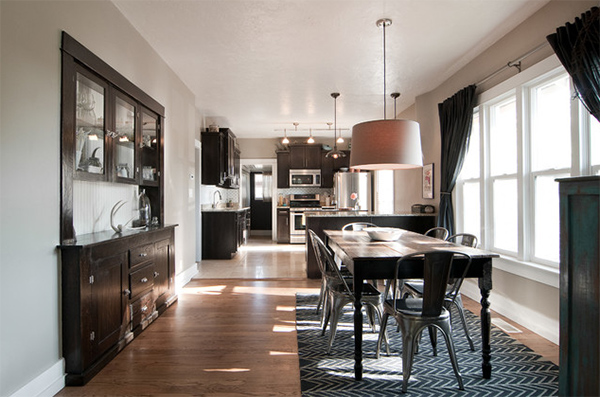 I love the area rug here as well as the dining chairs too.
6.New Construction – Bernardo Trails, CA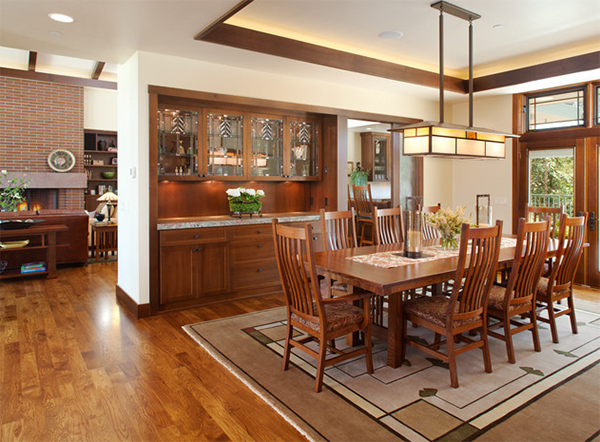 The contemporary lighting is lovely and matched well with the wooden features of this dining room.
7. St. Paul Bungalow Remodel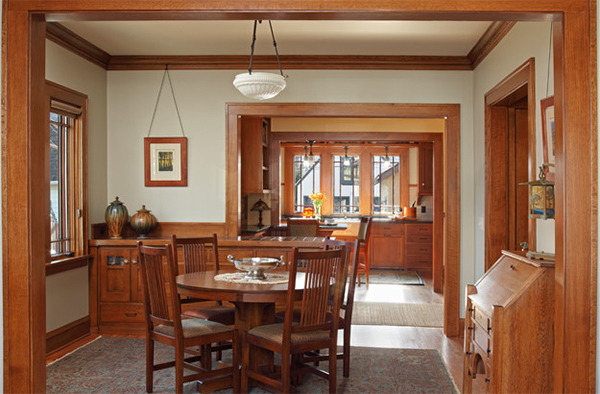 The walls of the dining area is painted with Gray Mirage matte finish and looked lovely with the wooden frames of the doorways.
8. Bali Construction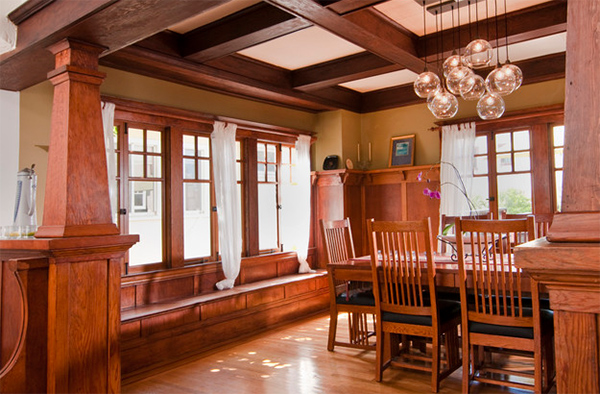 Charming Craftsman classic style dining space with glass orbs as lighting.
9. San Francisco Craftsman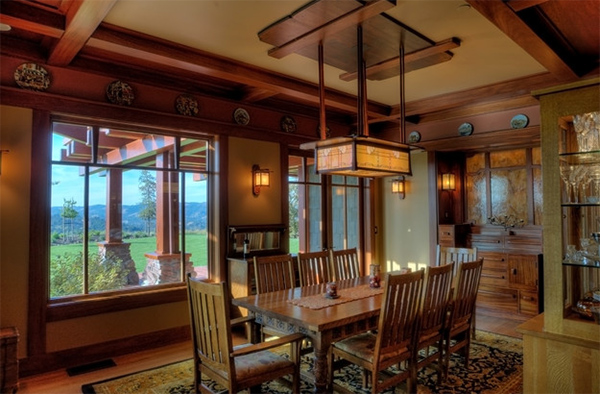 The built-ins of this dining area is beautiful and practical.
10. Craftsman Dining Room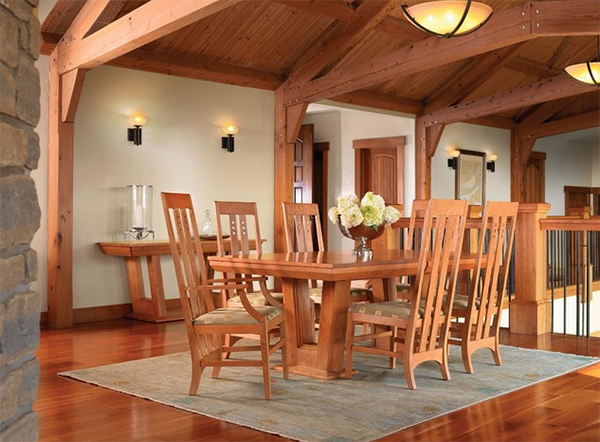 The wooden furniture design of this dining area is just unique especially the V-shape pedestal base of the table.
11. Craftsman Dining Room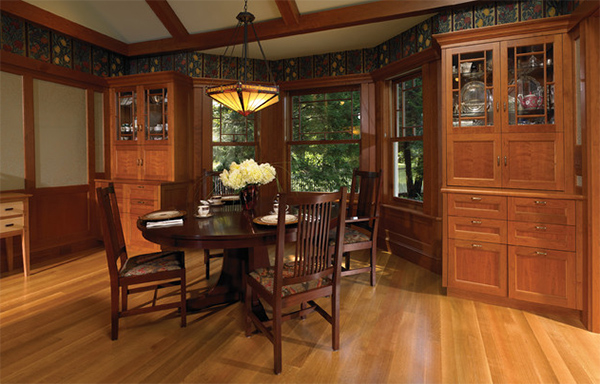 The Tifanny lighting in this dining adds more beauty to it.
12. West Seattle Craftsman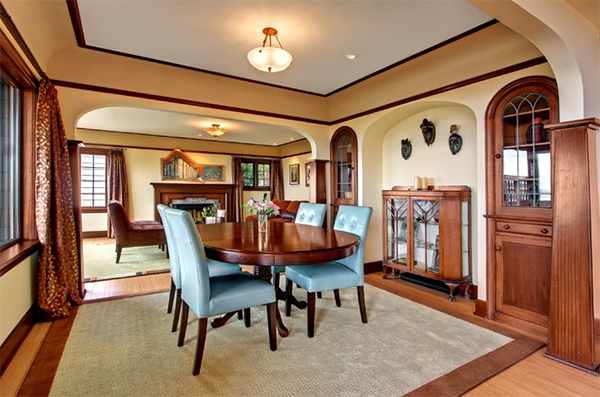 Love the color of the chairs that pop in this dining space with a craftsman theme.
13. Phinney residence dining room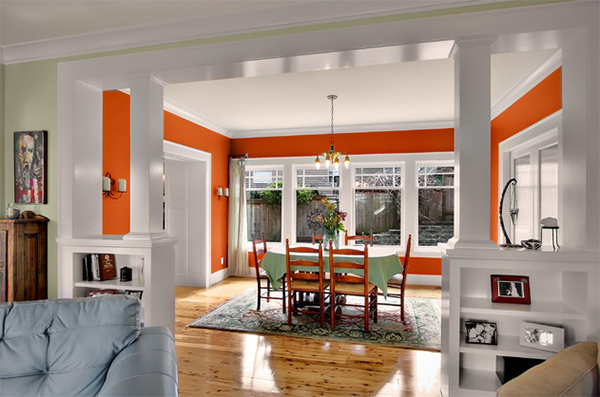 A craftsman traditional style home that looked even bolder with orange accents on the wall.
14. Cozy Colorful Craftsman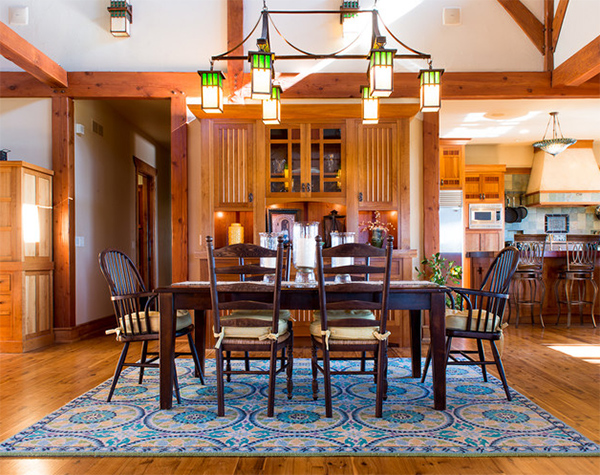 The area rug adds more beauty to this dining area as well as that lighting too.
15. Live Oak Canyon Residence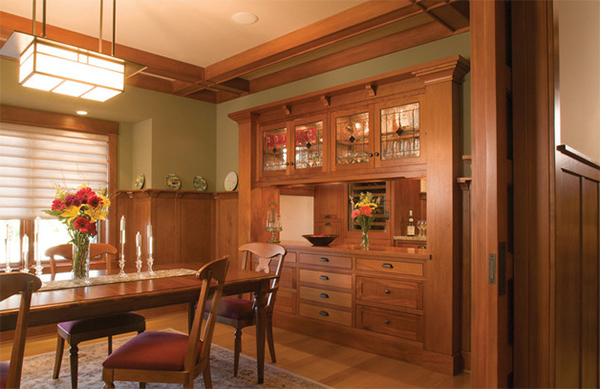 Rich mahogany wood takes center stage in this craftsman dining room.
16. Greenwood Craftsman Model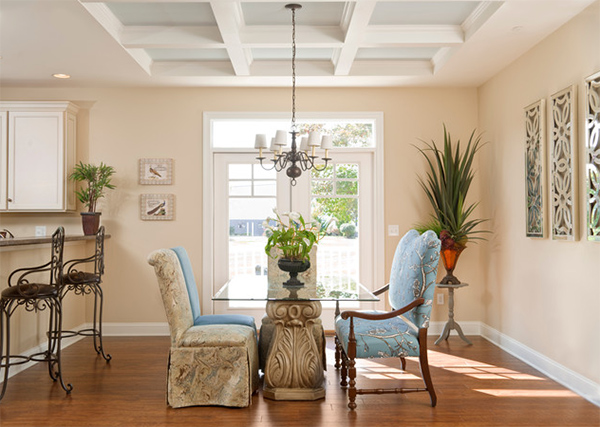 Isn't this a beautiful dining area with coffered ceilings? The table and chairs is what I like most here.
17. Main Living Space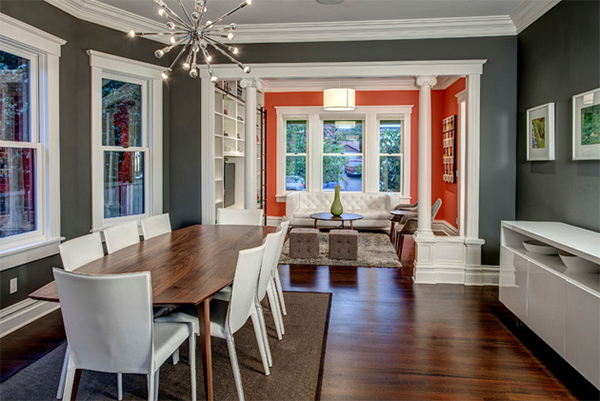 This one is a mid-century dining space with white chairs and connects to the living area.
18. Celander Residence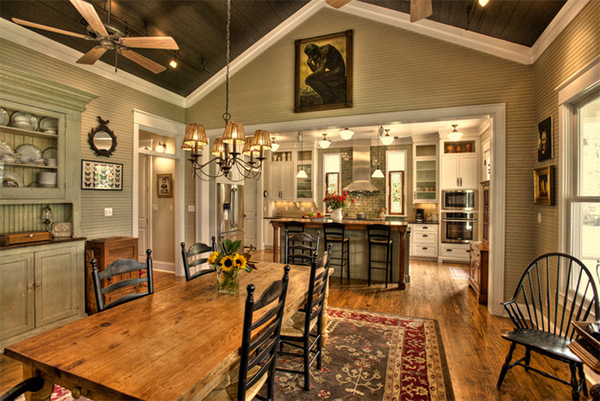 Black chairs, wooden table, area rug- all of these complete the lovely dining area with vaulted ceiling.
19. Landis Construction Corporation a Design Build Firm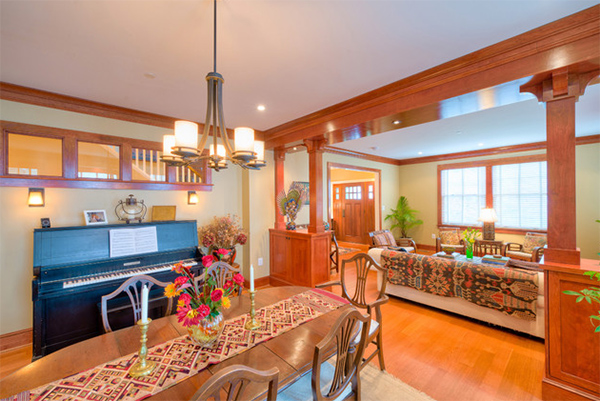 That runner is a lovely accent in this dining area with flowers and candles as centerpiece too!
20. Dining Room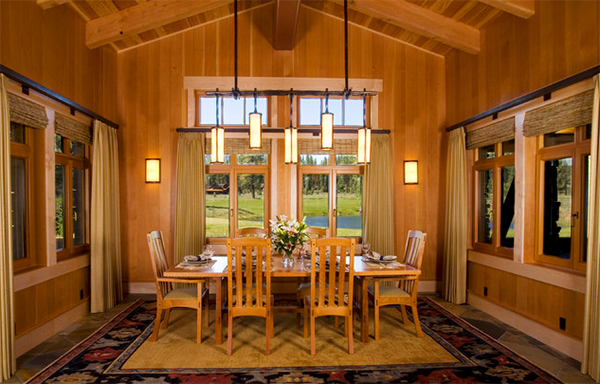 Buttercup pendants add more drama to this dining space with wooden dining set.
Beautiful, right? As you can see the spaces above make use of natural materials like wood and some handmade decors. You can also see how it used beautiful fabrics too from the area rug to the windows. Numerous windows in some dining rooms allow natural light into the space that make it look even more stunning. Do you love the dining spaces above? If you did, can you tell me which is your favorite?