20 Princess Themed Bedrooms Every Girl Dreams Of
If you are a girl, I'm sure you wanted to have a princess themed bedroom. Well, there is really a princess in every girl and we cannot do away with the moments when we dream to be wearing that long lovely princess ball gown and to sleep in a very beautiful pink princess bedroom. This is every girl's fantasy but not everyone is able to earn the bedroom of their dreams. But then, there are some lucky little ladies who were able to have their own princess bedrooms and we are going to show you that today.
A princess themed bedroom comes in different styles but there are always girly and royalty hints you can see in each one of them. It is just amazing that every bedroom looks different while still giving that princess feel to anyone who sees it. If you are currently looking for ideas for your girl's bedroom, I'm pretty sure, this list will make you wanna dance with joy and excitement!
1. Kids bedroom fantasy – Romantic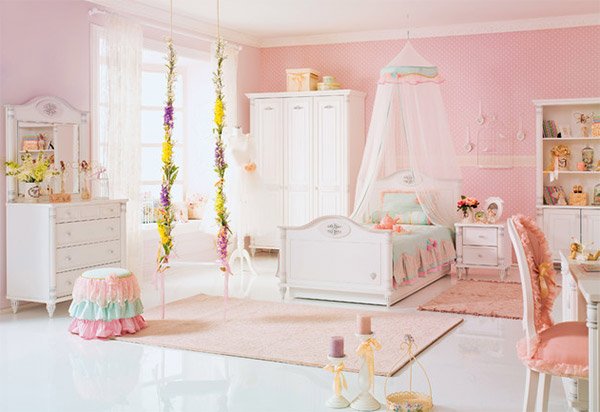 My daughter said she love this bedroom, the bed and everything! Well, I can promise her that stool but not sure of the bed! Do you like it too?
2. Princess Bedroom
I can remember featuring this one before but this just looked really perfect for this list with a castle headboard that has open cubbies on both sides. This is just lovely!
3. Hollywood Beach, FL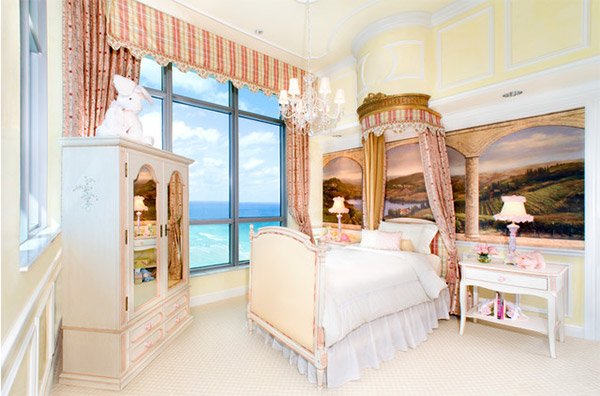 What give this a royal look is that canopy bed and the lighting features too.
4. Brave Inspired Bedroom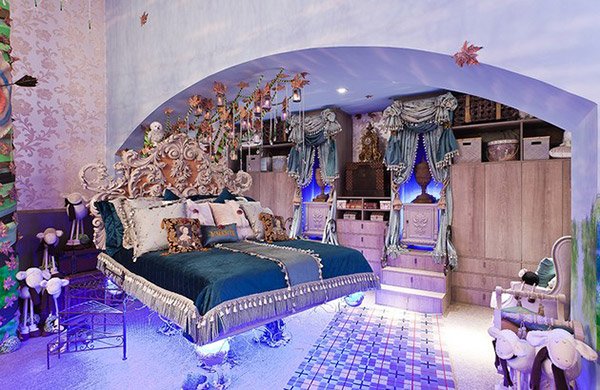 If you see the other photos of this bedroom, you will be amazed of the details that perfectly reflected the movie Brave.
5. Lovely Pink Bedroom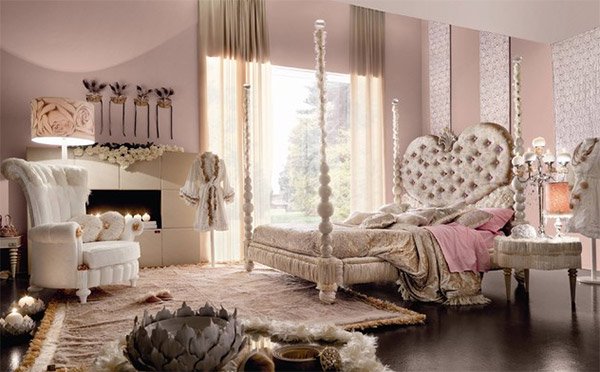 This one is from Alta Moda. Not all people would love this because it looks a little crowded but this would appeal to girls who want to get that princess space with a heart shaped headboard.
6. Fairytale Bunk Beds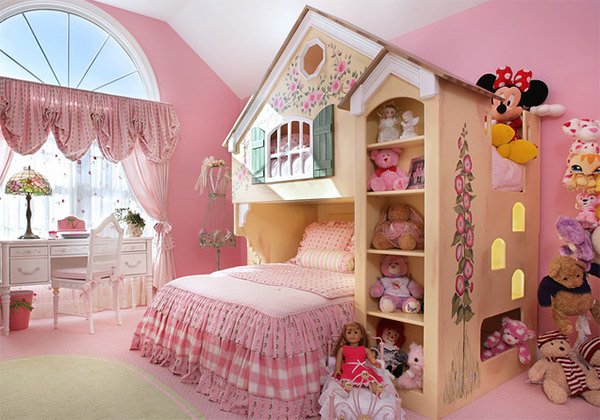 The bunk bed offers a space not just for sleeping but also for toys. Your petite princess will enjoy this one with a nature theme added to it too.
7. Vintage Feel Princess Bedroom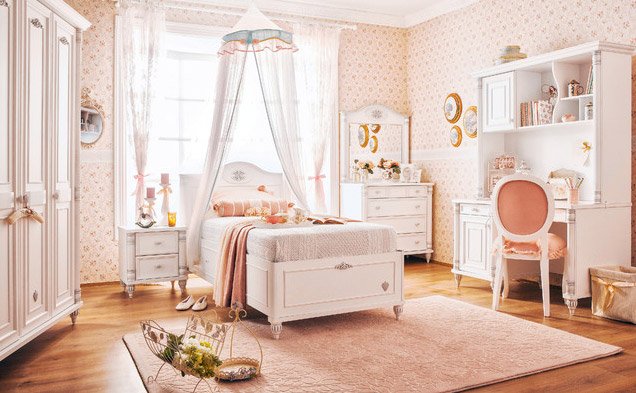 I love the vintage feel of this bedroom as well as all the other details from the bed to the walls.
8. Disney Princess Full Bedroom Set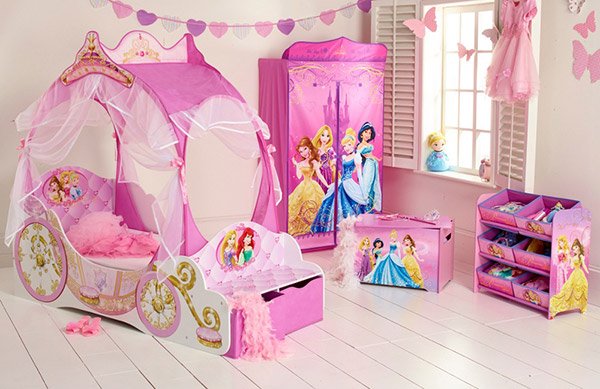 So, if your child is a Disney Princess avid fan, this is the bedroom she would want to have for sure.
9. Lovely in Lilac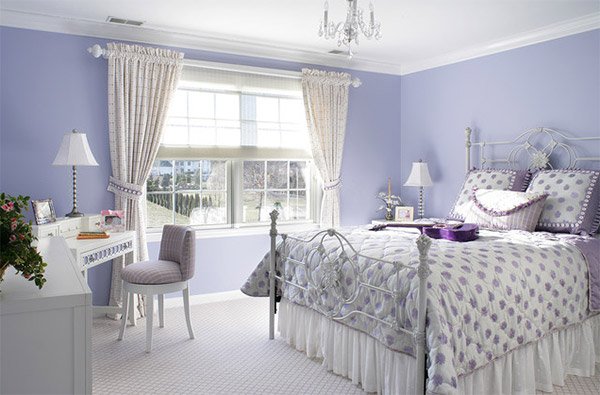 You can see multiple patterns in this lavender bedroom with a pretty crystal chandelier and a vanity table.
10. Chic Luxury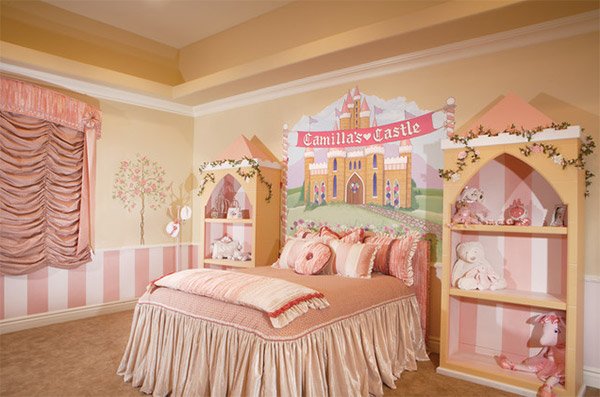 Camilla would be pretty pleased to have a bedroom like this. I like the idea of using a castle form for the shelf to frame that mural.
11. Special Spaces – Princess Bedroom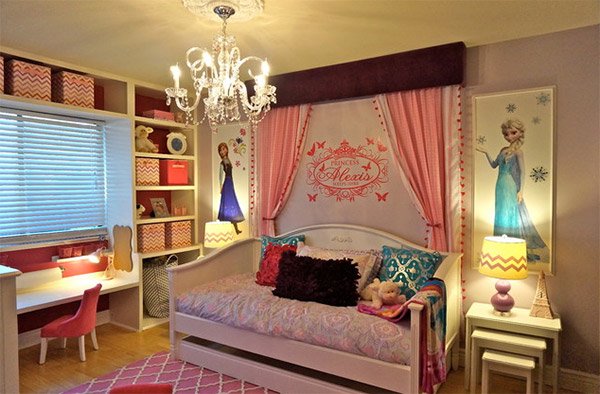 I think you won't let go of this design because of the pleasing combination of patterns and colors in here. I know you notice Disney Frozen's Anna and Elsa.
12. Tiana Princess-Frog Bedding and Room Decorations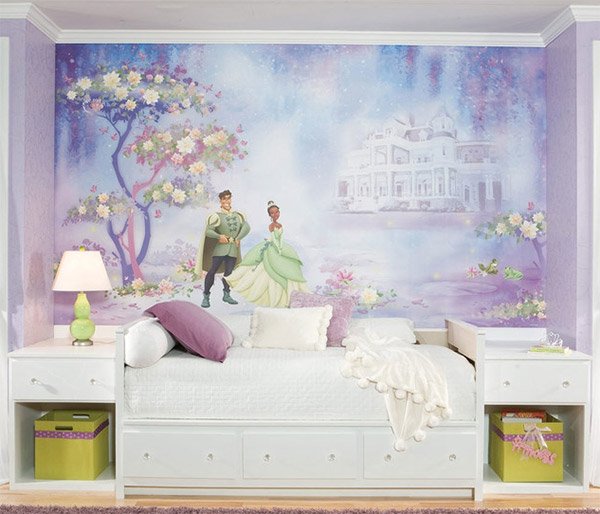 For a little girl who love Tiana, this bedroom would be perfect for her. Lovely wall mural, right?
13. Princess Nursery Bedroom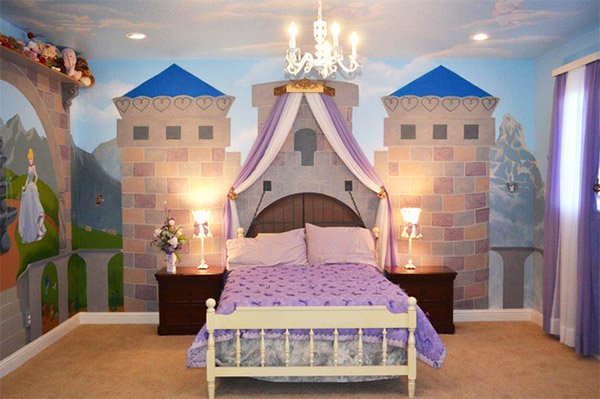 Another bedroom with wall and ceiling murals that instantly transformed the space into your girl's own kingdom.
14. Girls bedroom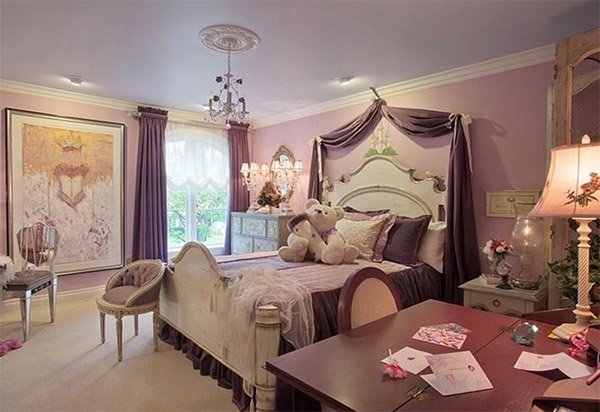 Pretty purple bedroom with a lovely bed and creative lighting.
15. Heavenly Haus Interiors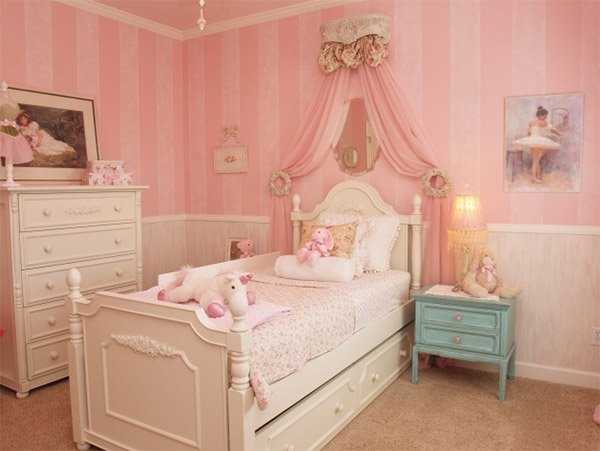 Who said a small bedroom cannot be as charming as this? Yes, you can also make a princess themed bedroom even if it is as small as this one.
16. Little Girl's Room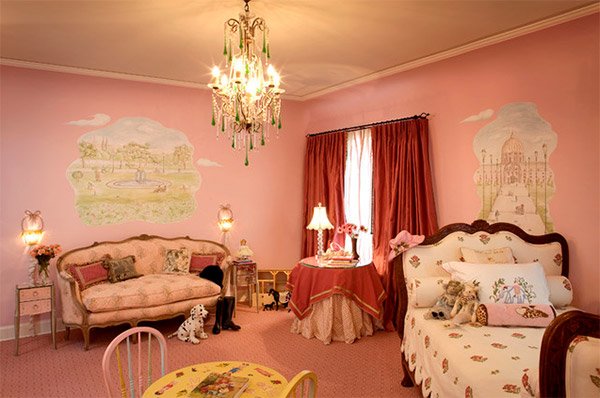 There are pretty much patterns in this space but it sure looks classy especially with that chandelier and the wall murals.
17. Tuscan Style Home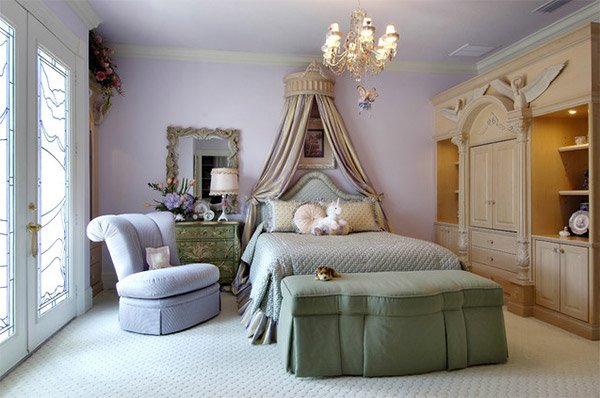 For a teenager or even for an adult, this bedroom would be great as it still make one feel like a princess.
18. Princess Bedroom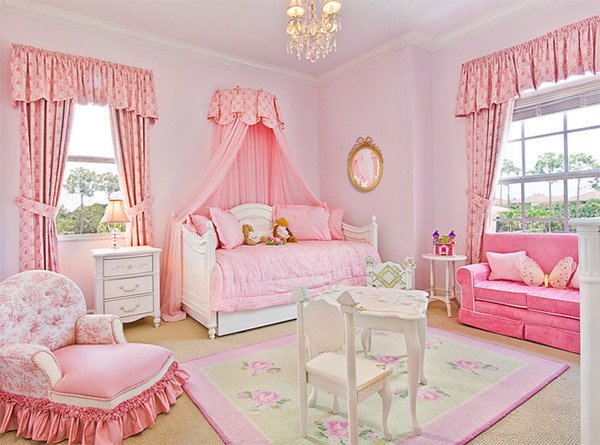 One of our favorite spaces for girls which we have also featured before. We can't help to still include it here because of its totally princess feel!
19. Teenage Girl Bedroom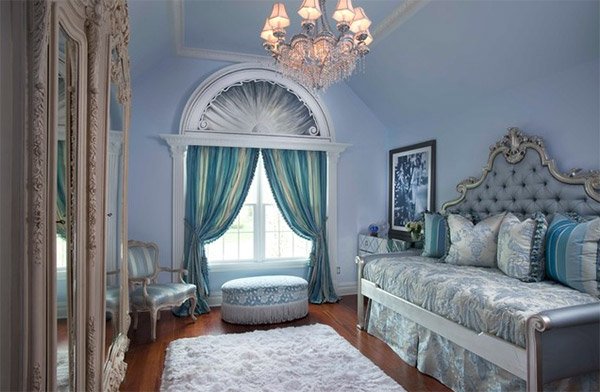 The intricate details of this bedroom make it a perfect bedroom for a teenage princess. The color is lovely too.
20. Denise Richards Residence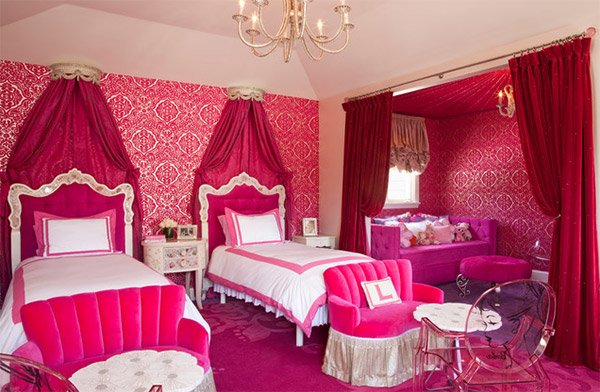 If you have two girls, then this bedroom will be perfect for them while making them both feel that they are your princesses.
I know you envy the owner of these bedrooms because I feel the same way too. Oh well, I guess it isn't too late to make a bedroom like this one for my daughter. There is enough inspiration but there isn't enough time to decorate! Lol. Anyway, I hope you got really inspired with the list above and I also hope that you have a lot of time to decorate so you can give your child their dream bedroom. A bedroom with a princess theme could fit to a infants, little girls, teens and even for adults. Yes, even adults could still feel like a princess!