20 Manly Ways to Decorate the Headboard
Most of the time, we can see how females decorate the bedroom with floral prints and different textures. We can easily tell if the space is owned by a lady the way it is decorated and the colors it used. When decorating a bedroom or any space for a man, the approach would be different. Even the color scheme would be different too.
We have just featured a list of headboards that are stylish and dreamy perfect for ladies. This time, we created a list that is perfect for men. Who says a man's space couldn't look creative and stylish? Some of the bedrooms don't necessarily use a headboard but have decorated the wall of the headboard part which can also be a good take for creating a bedscape.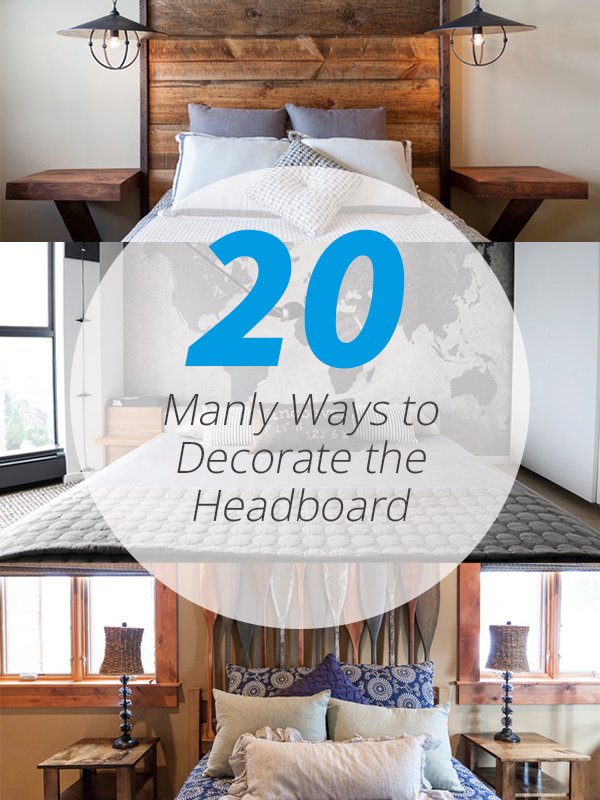 1. Family Home Drive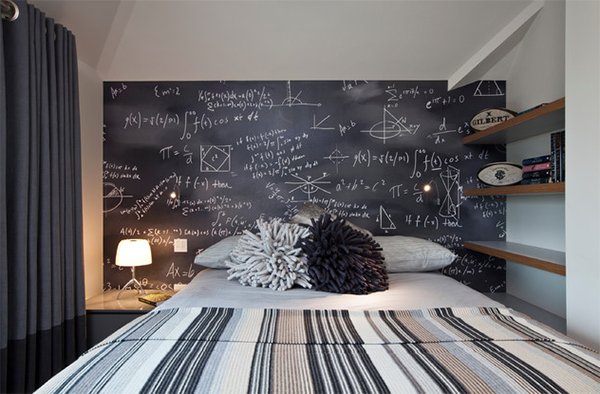 Why not paint a part of the wall with chalkboard paint and write whatever you want on it? If you are reviewing for an exam, this is a good idea!
2. Juniper Hills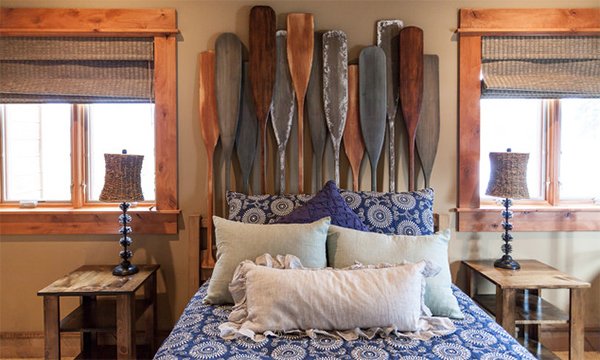 Got some oars in the house? Store them above the headboard as an added decoration!
3. West Chelsea Studio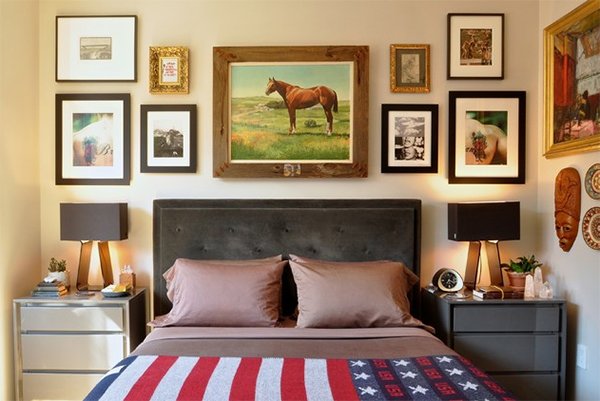 Framed photos will never fail on the headboard area just like this one.
4. Austin Family Residence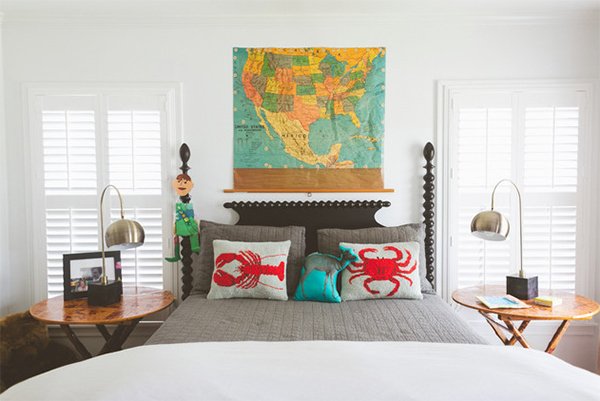 Aside from the unique design of the headboard, the map is also a stunner.
5. Marine Loft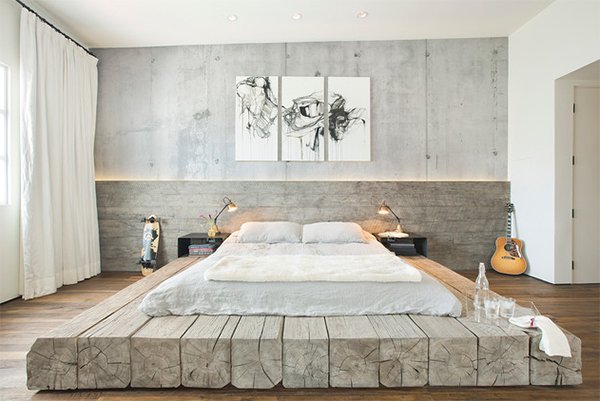 I so love the natural wood platform for this bed! And yes, the headboard are wooden panels and a beautiful smoky artwork.
6. Modern Portfolio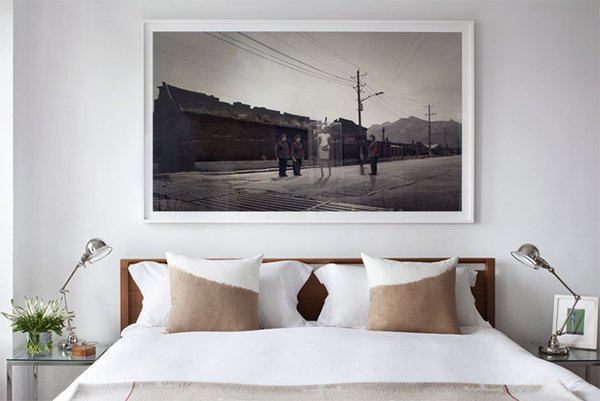 Adding a huge framed artwork can do the job for the headboard area.
7. Union Square Loft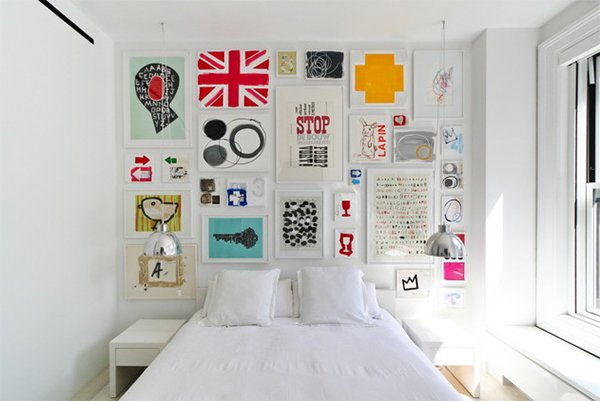 Or you can add frames of different sizes with some of your fave prints.
8. West 2nd Street, North Vancouver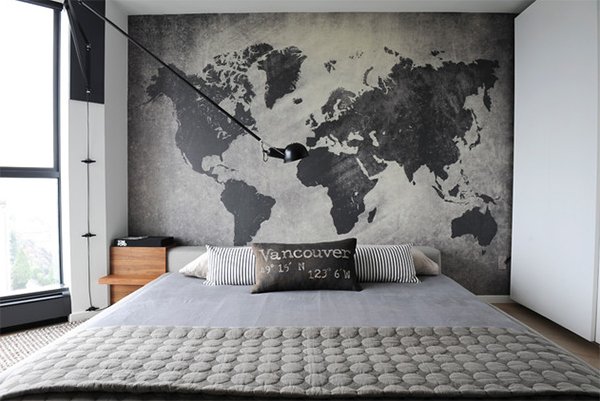 Beautiful black world map on gray wall! The rest of the bedroom is gray too.
9. Primrose Hill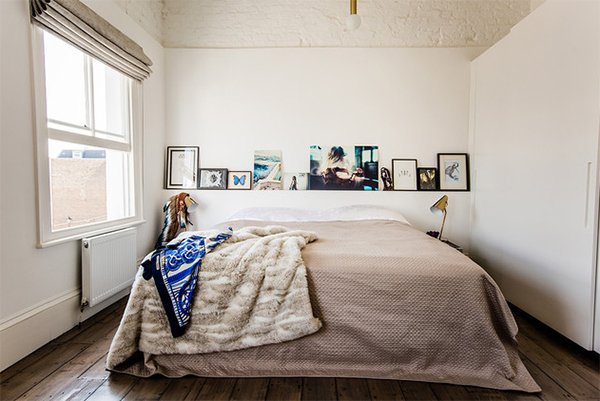 You can also add a floating shelf where you can place some frames.
10. Bungalow Designer Spotlight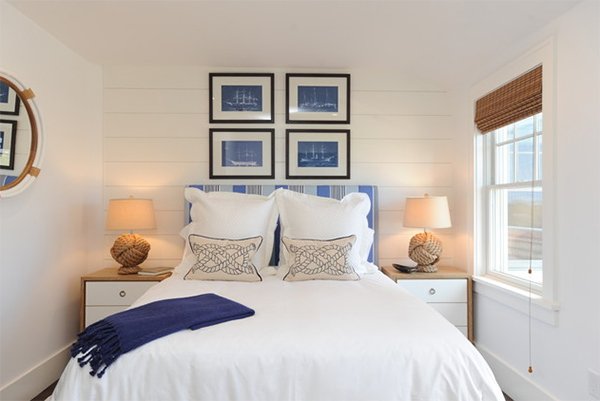 This is a lovely look for a nautical bedroom. Just look at the striped headboard and the photos above it.
11. Dalston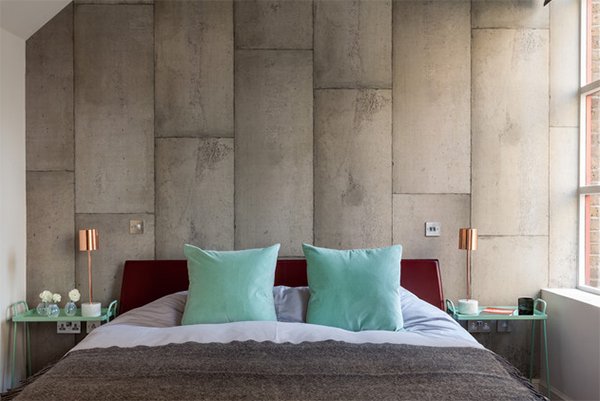 A contemporary style bedroom with a simple headboard and panels for the wall.
12. Man Headbarding Bedroom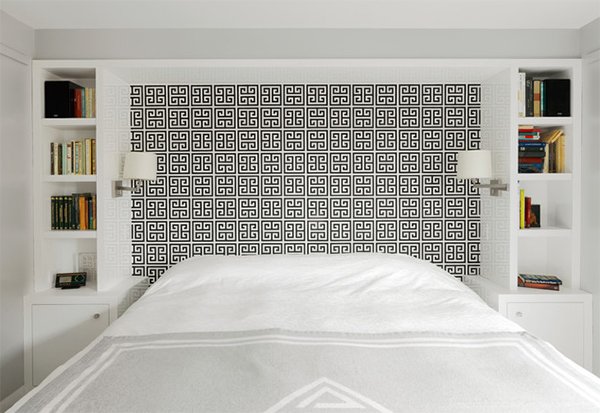 You can play with some patterns just like this one too.
13. Sackville
And speaking of patterns, how about some horses? Even the throws have horse prints too!
14. Private House Cotswolds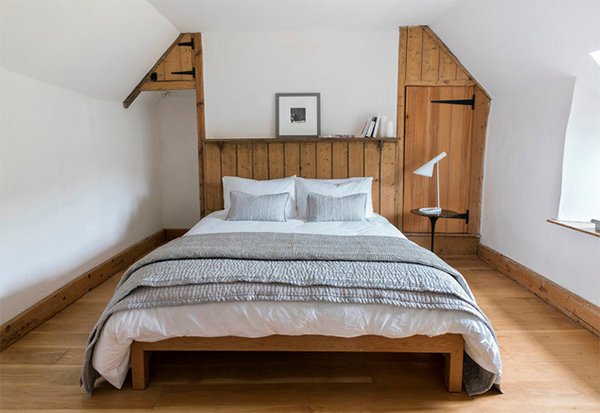 A storage space above the headboard is also a good idea.
15. Calvin Street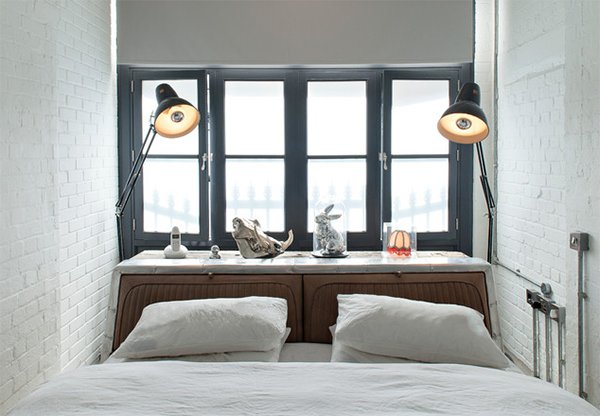 The Tomcat bed from Timothy Oulton and the task lamps are a perfect match to bring an industrial vibe to this bedroom.
16. Fifth Ave Street Minimal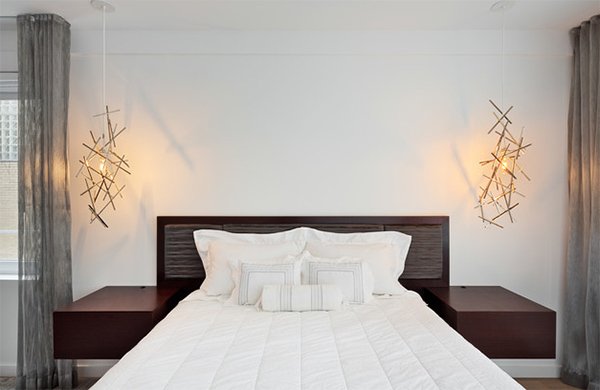 For this one, the pendant lights on both sides did a great job to add charm to the bedroom.
17. Cowhide headboard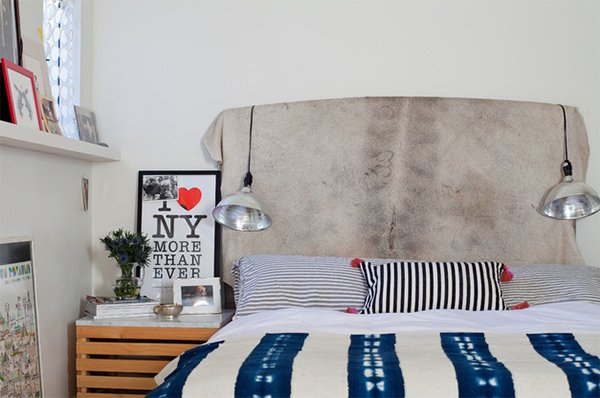 An eclectic bedscape that includes a headboard wrapped in cowhide and industrial lighting draped over it for a vintage feel.
18. Custom Transitional Home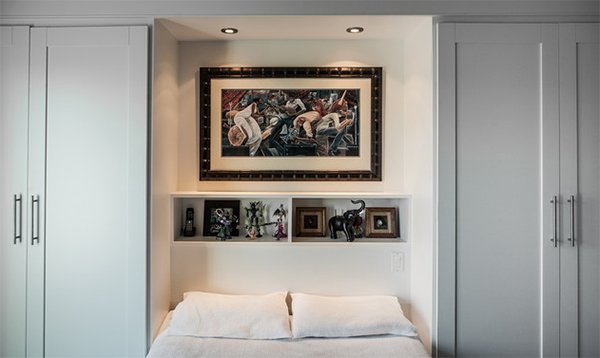 This bedscape tucked between two floor-to-ceiling cabinets wherein the shelves provide a great display space for collectibles.
19. Juniper Hills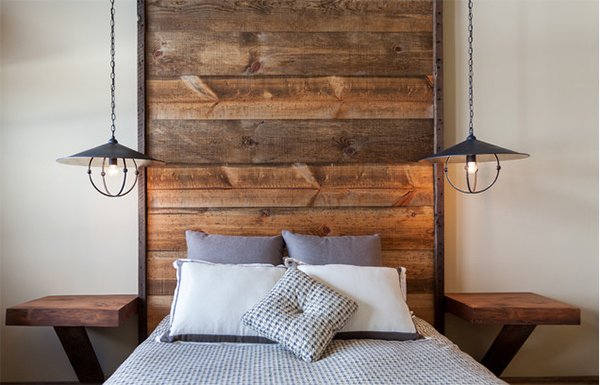 Wooden panels would never fail for any space just like this rustic bedroom.
20. Senoia Farmhouse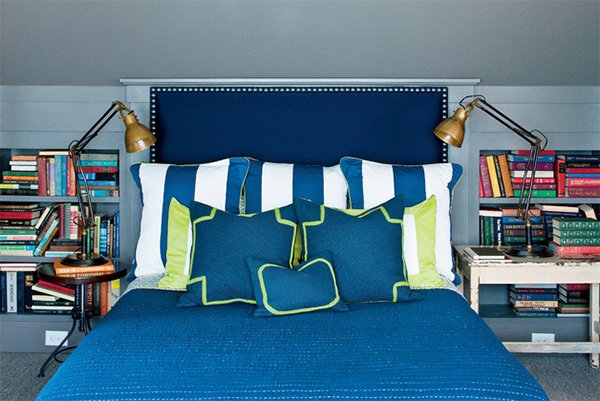 A farmhouse bedscape that includes blue bedding from Serena & Lily, blue painted bookshelves and vintage brass task lamps.
Don't you love the masculine bedrooms above? Indeed, it can look stunning and still manly even with the added decors for the headboard part. I like those that doesn't really have a headboard for the bed and used the wall to decorate instead. Amazing, right? Can you tell me which your fave bedroom is?