16 Ideas for Contemporary Bedrooms with Fireplace
There are those times when all you want to do is curl up in your bed and stay all day and all night in it; therefore, we want to it to be all made up, pretty and very much comfortable. And when we want all of that comfort in that one place, we tend to add trimmings or special features to it to make into something we would want for it to be. Isn't that right?
So, for today, we will be showing you 16 Contemporary Bedrooms with Fireplace which is pretty much something we would wish for especially during winter or during times that all we plan to do is stay in bed and do a marathon of our favorite television shows. But, whatever the reason for adding a fireplace you have in mind, we are sure that you will love the pictures we have prepared for you today. Take a look.
Beachaus I Master Bedroom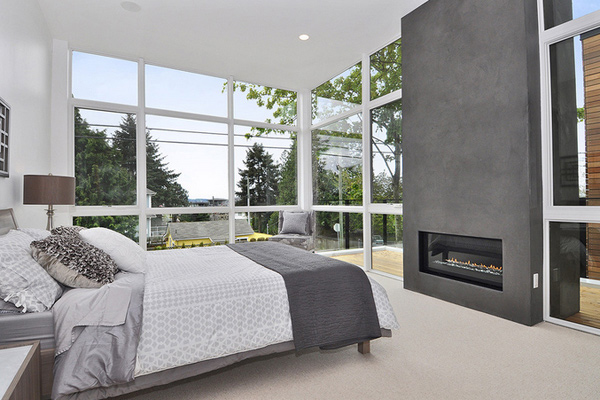 Going GreySoft grey is a popular neutral these days, but I say kick it up and go a bit darker, even if you use it only as an accent. Layering various grey shades makes for an elegant, minimalist bedroom.
Duchateau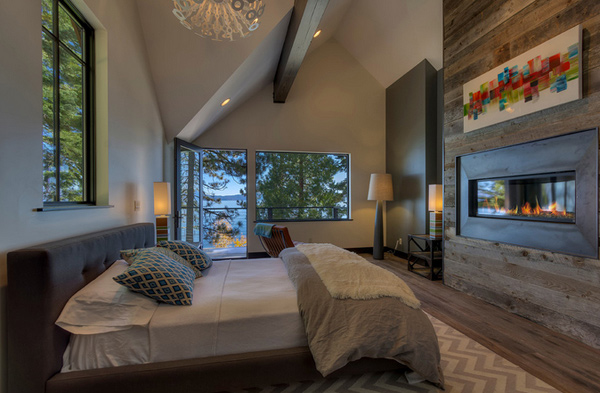 This bedroom is romantic but definitely cozy; and we just love the fireplace.
Hillside Home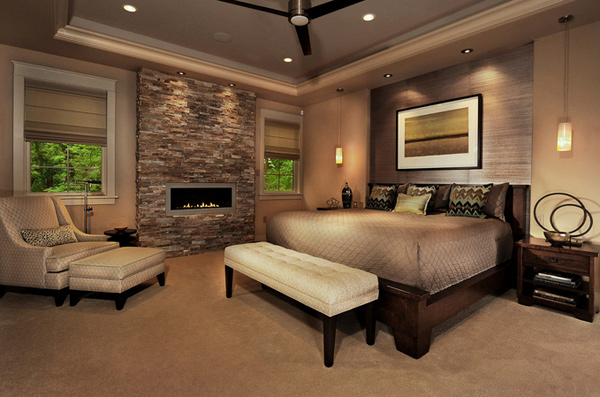 The we are guessing that the focal wall is the one behind the bed – It is grass cloth wallpaper from Thibaut.
Honore-Contemporary Master Bedroom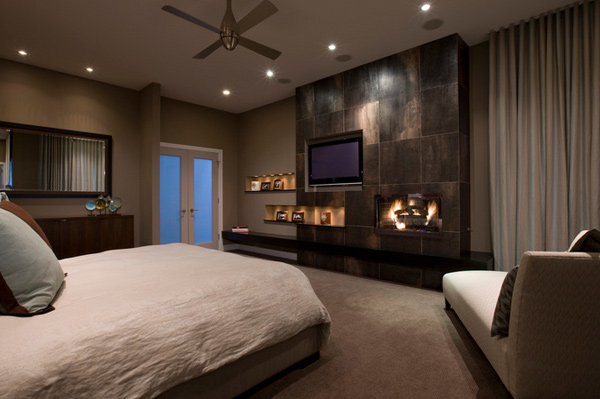 This bedroom needed a beautiful focal point, room for a little photo display and space for a TV. The material of the fireplace surround is expanded far enough to allow for a niche for the TV. Recesses for the photos cut into the surround and extend past it into the wall.
Laguna 15 Project
We may be obsessing with the chaise because it's so perfect but note the stunning fireplace area by the wall – it's just super! Honestly, everything in this bedroom is perfect!
Los Angeles Contemporary Bedroom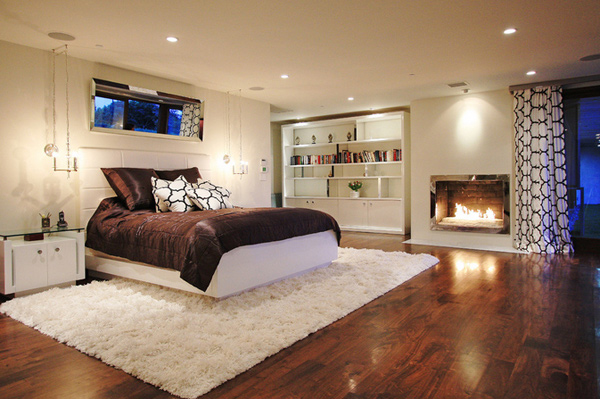 This bedroom is warm and bright and completely gender neutral without being personality-less. Those two touches of pattern in the curtain and on the throw pillows are the perfect feminine-masculine balance.
Manhattan Beach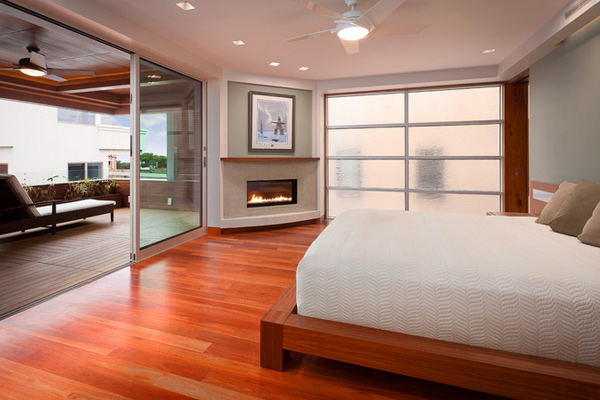 The bedroom may seem simple at some point, but note how lovely the fireplace and mantle are! Everything else is just on the background.
Moyne Drive Residence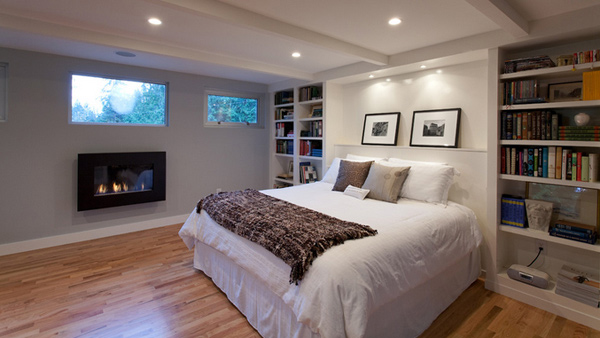 This contemporary bedroom is one nice, soothing and comfortable space. From the colors used to the decors – this room is just adorable.
New York Contemporary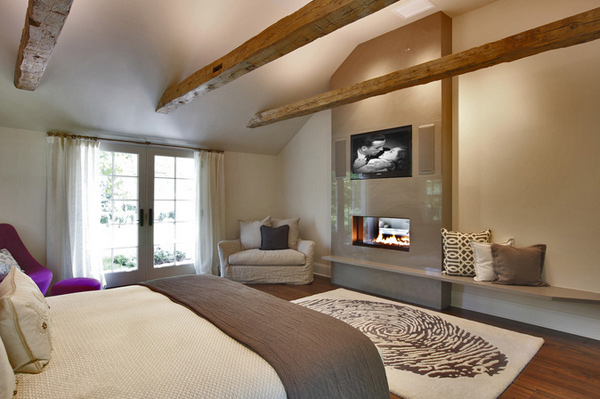 This handsome bedroom is decked out in a range of hues from white to dark khaki. It perfectly illustrates how soft and subtle color doesn't have to be dull or boring.
Oh Domino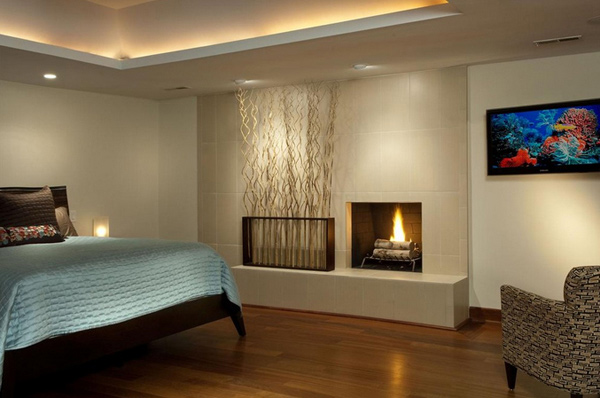 Ledge-to-ceiling branches keep this room from being too minimalistic, adding texture to the wall and drawing the eye up.
Phoenix Contemporary Bedroom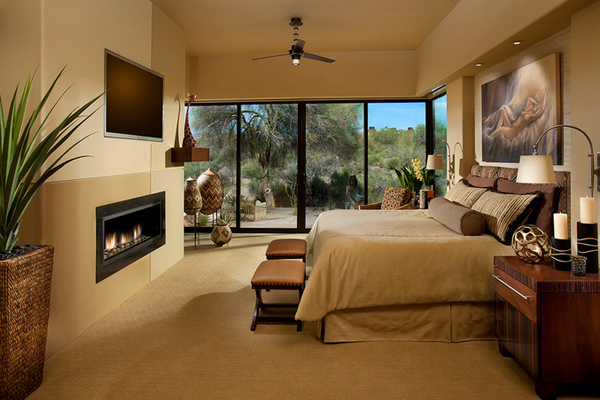 This master bedroom addition features a neutral palette balanced with textures and subtle patterns to create a calm space and highlight the owners' collection of African art.
Salt Lake City Contemporary Residence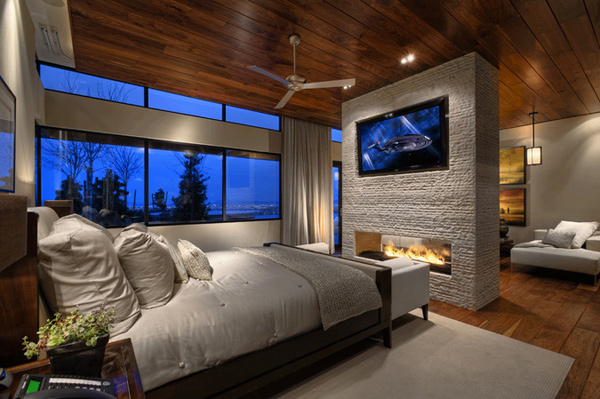 Forget about the bedroom furniture or the fact that this bedroom has a stunning view of the surroundings – just look at the beautiful fireplace idea the designers had! This is something we do not see all the time, seriously.
Southwest Contemporary 553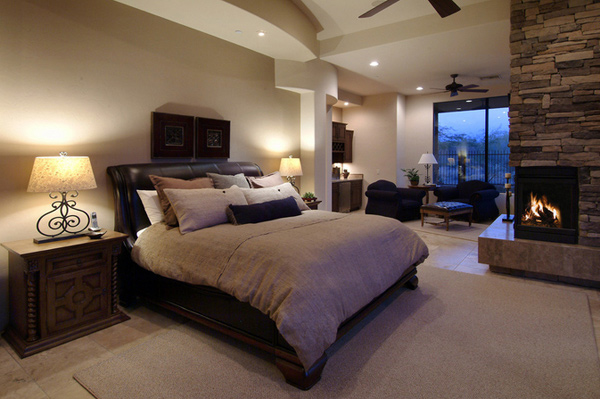 We just love the fireplace with the marble tiles and stone. The bedroom looks and feels really romantic, don't you agree?
Vancouver Luxury Condo Renovation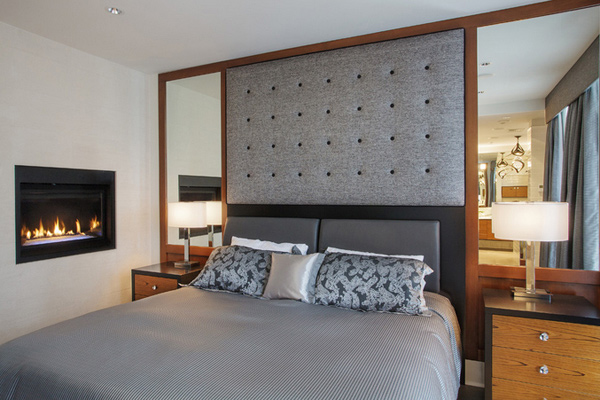 Shades of grey. This headboard's upholstery takes a much more clean-lined approach. The floor-to-ceiling headboard has a combination of soothing greys and a wood frame. Mirrors on either side reflect the fire and lamplight to fuel romance.
Walker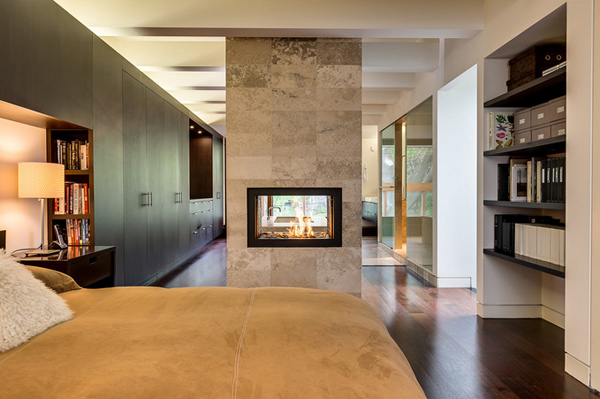 The baseboards that are flush with walls is just stunning, not to mention the boxed in beams. The fireplace that centers this center wall is superbly done.
Yellowstone Club II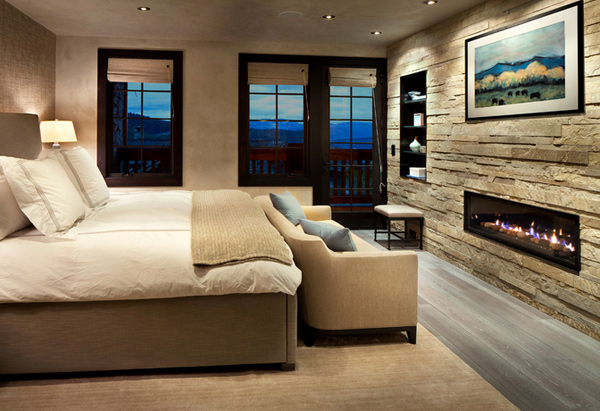 We were not able to get information as to the material used for the stone wall, but believe us when we say we love it to bits! The neutral palette used for this bedroom is exquisitely done and the fireplace is just stunning!
We can't imagine adding a fireplace in every room in the house; but well, if you have the resources, by all means, go ahead and plan to add one or two at home. It may be more practical to add one in the living room, but having one for your bedroom is way cool. Let the 16 Contemporary Bedrooms with Fireplace inspire you in one way or another because the list we have about the 15 Stunning Bedrooms with Swing Chairs pretty much inspired a lot too when we posted it. More to come with Home Design Lover!