Wooden Panel Walls in 15 Living Room Designs
Walls can be treated in so many different ways. Some leave the concrete unfinished for an industrial look while others add some wall stickers or wall murals to seemingly create a different world while in their own homes. There are others who make use of exposed brick walls while some merely paint their walls in whatever color they desire. But another good way of giving more life to your walls is using wooden panels.
Wooden panels can be in squares or rectangles added to the wall. They can be used in most parts of the wall or can merely be wall accents. In today's post, we will show you living rooms that made use of wooden panels for their walls. Check on how each one varies in style and how the wooden accents have enhanced the living room.
Shari Misturak Living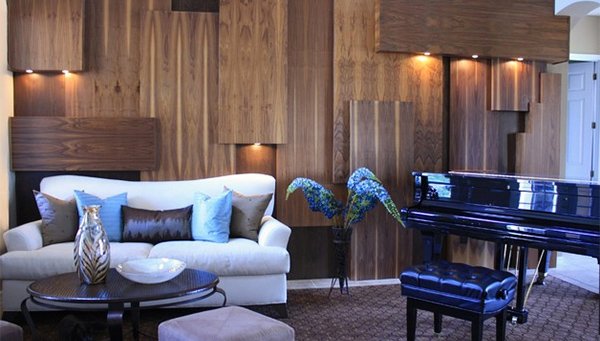 Wooden panels of different sizes were used here. What makes this unique is that instead of laying them all side by side, this one was creatively installed with overlapping, giving enough space for some recessed lighting.
Crystal Cove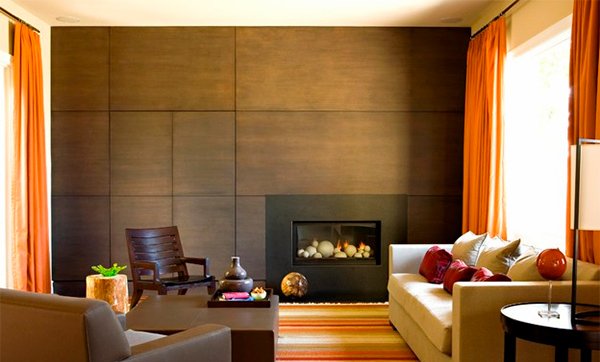 A living room looked so neat with the wooden panels that cover one side of the wall. It adds a warm touch to room along with the modern fireplace.
Gloucester Road Apartment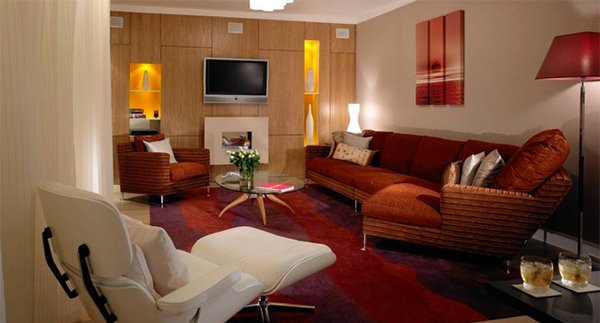 What makes this lovely is not just the wooden panels but also the display area incorporated in the wall with added accent lights.
Contemporary Living Room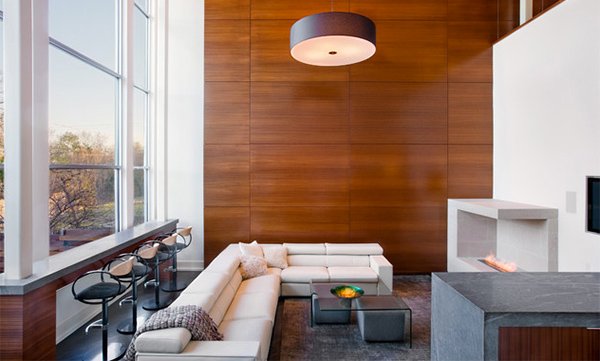 Instead of just leaving it white, wooden panels were placed in this area of the wall to make the high ceiling room appear cozier.
Mansard Design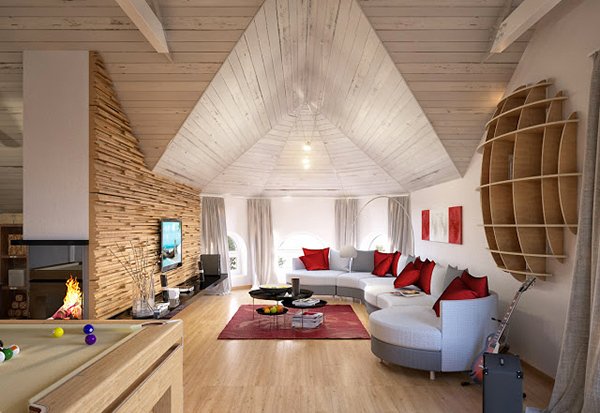 Wood is everywhere in this space! The ceiling design is impressive and the use of wood for most of its part creates a calm aura. But take a look at the wood work for the entertainment system, so creative isn't it?
Recreation Room, Cinema room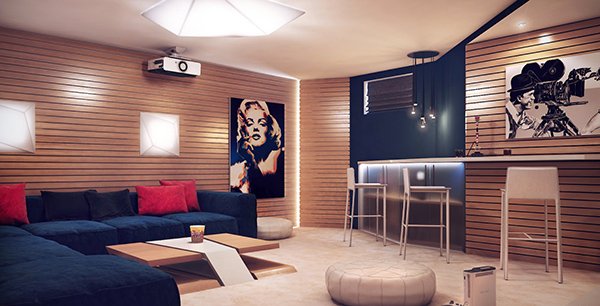 A living area which is a recreation room and media room at same time could surely be your favorite spot of the house. This area is well designed with lights everywhere and a wooden walling too.
Carmel Mid-Century LEED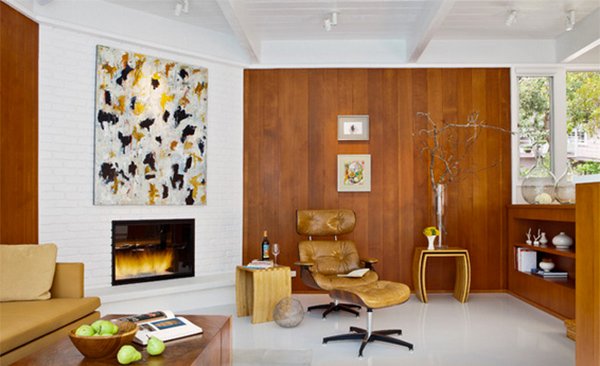 Contemporary room with vertical wooden panels that retained the wooden texture. It was combined with the white brick wall on one side of the room.
Lamon Luther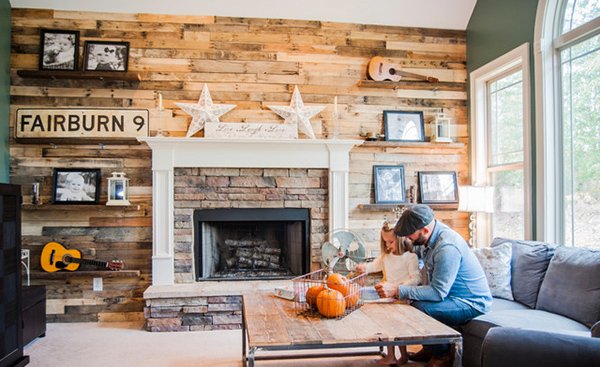 Now this is one unique living space! It creates a shabby look with the use of unpainted and unfinished wood panels exposing their natural color and texture.
Living Room View 3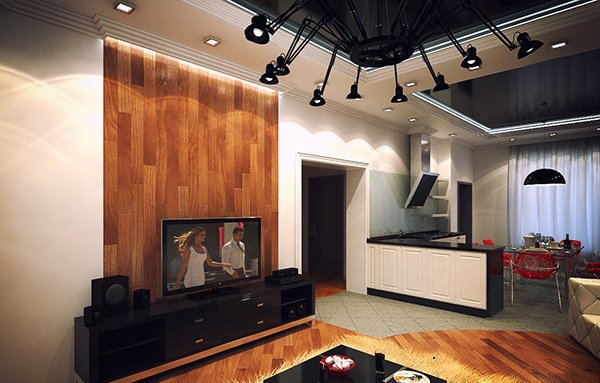 Wood panels can also be great as accent walls like what you can see in this living room.
Living Room with Wooden Wall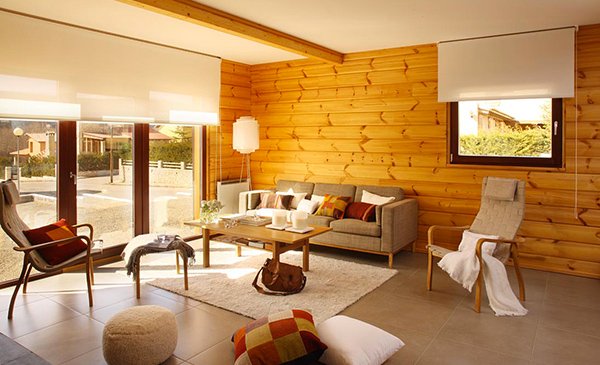 A cozy living room with wooden walls and some furniture that perfectly suits into this space.
G7 Apartment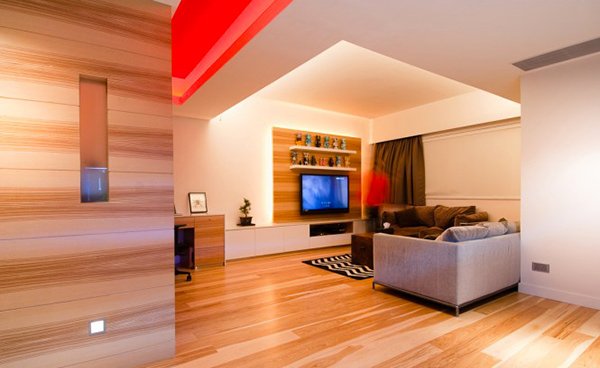 This is an apartment in Hong Kong that uses wooden finish for the walls and the flooring. It looks neat and very serene!
Children Living Room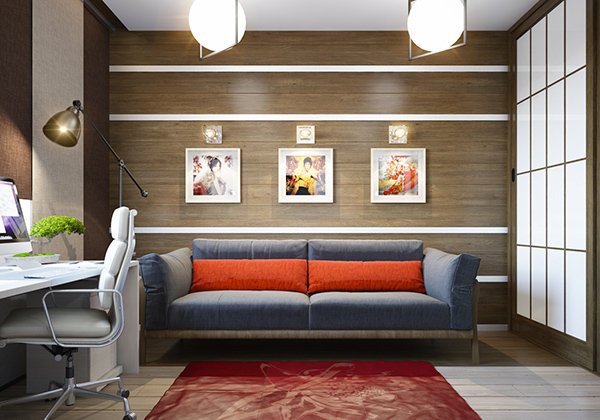 This is a living space for a teenager. It seems to have a Japanese touch to the design. The use of wood just completes the look but instead of using plain wood, there are white linings that enhanced the appeal.
LG House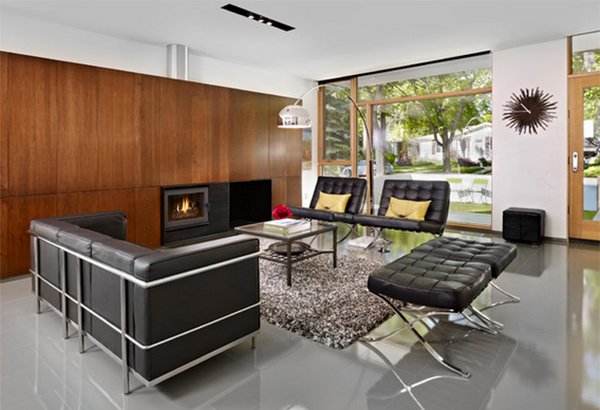 Wooden panels again for the fireplace area. It seems that this kind of design is common for some living spaces.
Carmel Mid-Century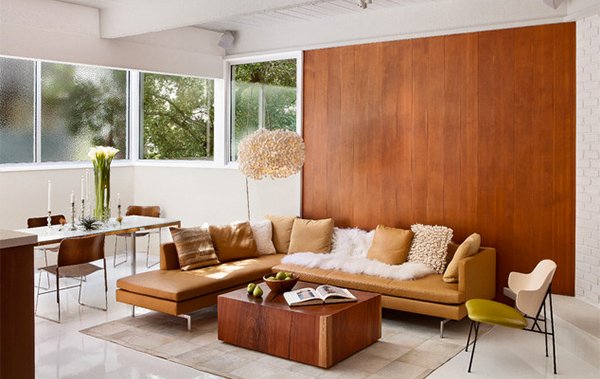 You will surely agree with me that this living room is a beauty! It may look simple but the smart usage of texture brings together a lovely scene.
57th Street Residence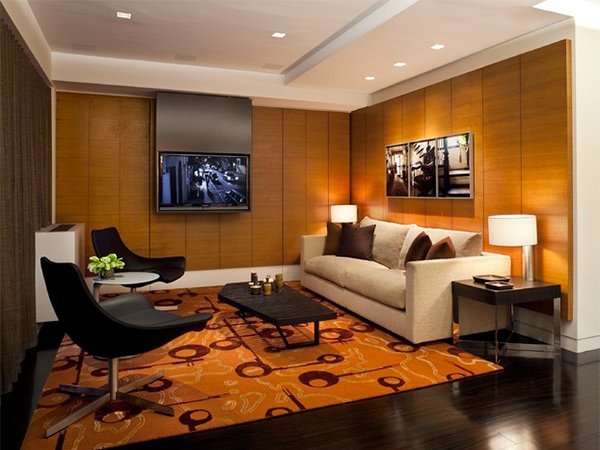 We are certain that you'd love the dark wood flooring but the wooden wall panels are also great features of this living room.
Wood is indeed one of the materials that are commonly used in home design. It can look good not just for the interior but also for the exterior and even for the furniture, accessories and other elements in the house. That is why, no matter how modern a home is, there would still be some touches of wood to make it appear cozier and warmer. We have also showcased bedrooms with wooden wall panels. You might want to check it too for more inspiration.