Before and After: Lana Carlene's Beautiful Living Room Makeover
There are instances when we come to the point that we get tired of looking at our own spaces. They would look dull and boring to us especially that we see that each and every day of our lives. Sometimes, it no longer fits to our needs or we need more functions like storage and others. The solution? A makeover!
This is what owner Lana Carlene did to her living room. For her, her house is nothing but a "big, bland beige box". To give her entire house a new look, she decided to do it one room at a time starting with her living room. And we will see that transformation in the images below.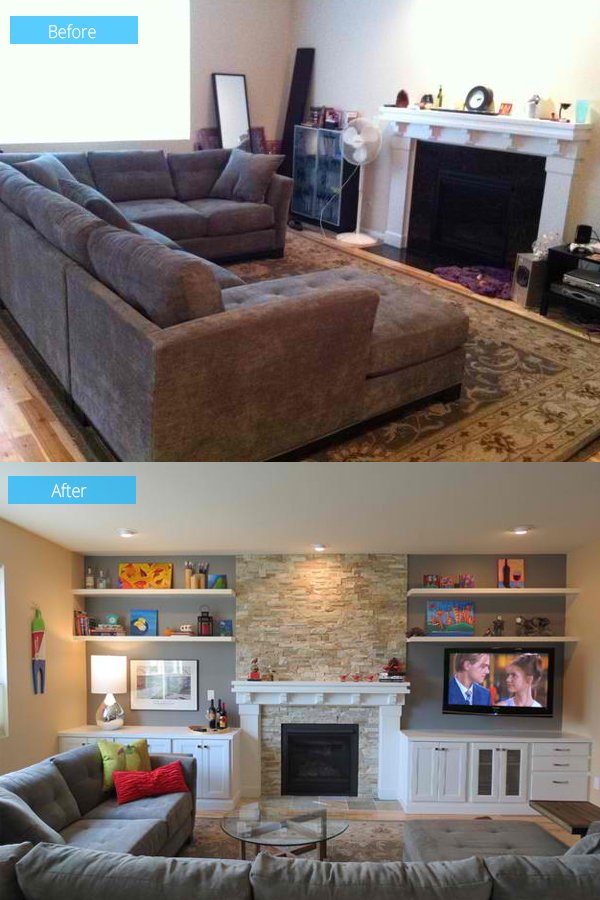 The black granite was stripped from the fireplace. Natural stone was installed from the ceiling.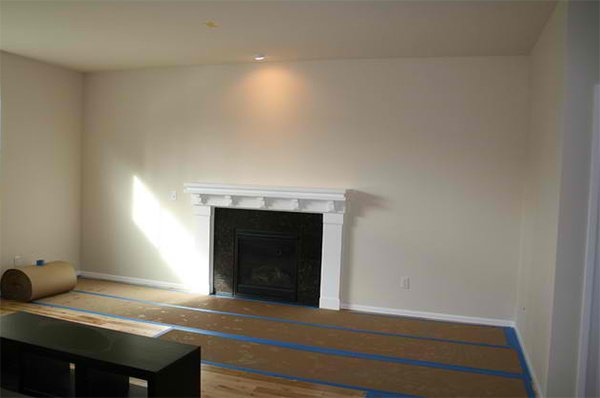 The living room was emptied and stripped off for the makeover.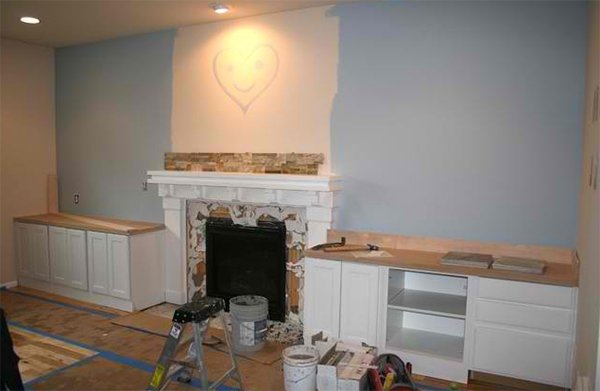 The granite was removed from the fireplace and will be replaced with natural stone. She tried a light blue paint on the wall.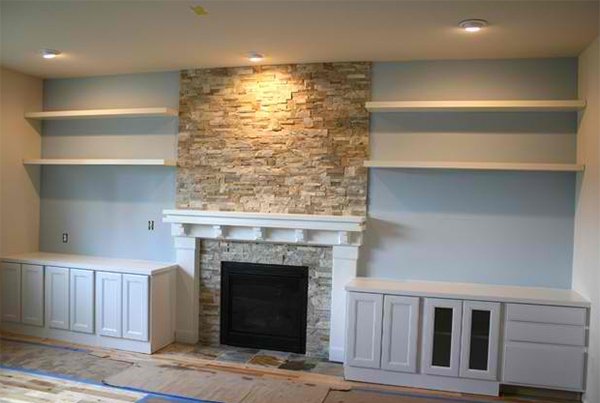 The mantel was retained since Lana liked its craftsman appeal. Storage areas were added on both sides of the wall.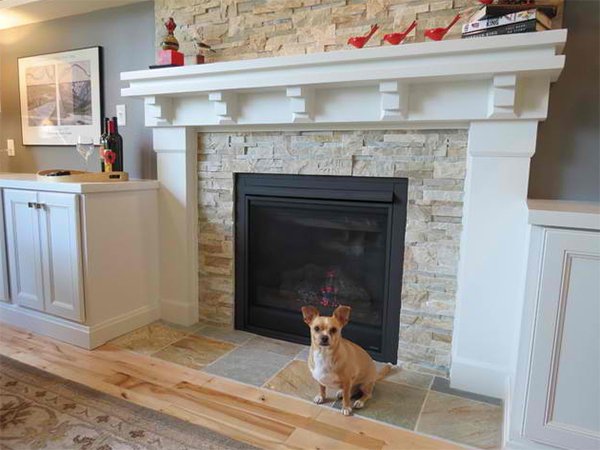 And this is how the fireplace looks like now- warm and inviting!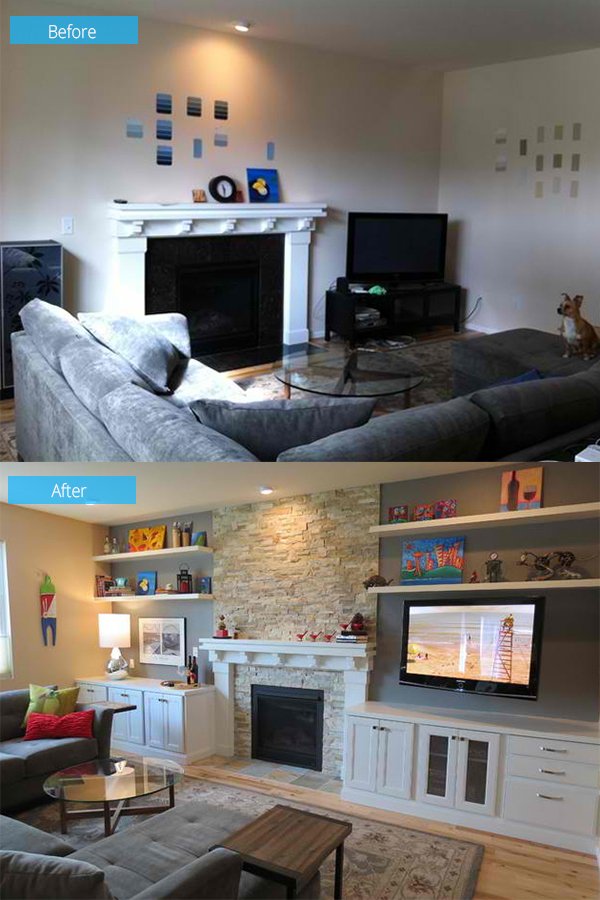 Look at the changes of the living room. Aside from the fireplace, storage areas were added which made the living room more functional.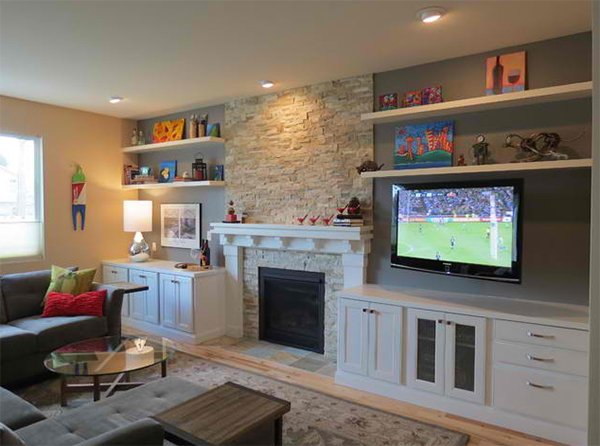 The outcome of the makeover certainly made Lana Carlene happy! Who won't be?
What can you say? If you have a living room that is dull and dark like Lana Carlene's space before the makeover, then don't lose hope! You can always redo the look of your living room too. If you need inspiration, feel free to browse Home Design Lover. For sure, you will find something you can use for your home makeover inspiration!