20 Wooden Free Standing Kitchen Sink
Time and time again, we have been creating lists about modular kitchens in different colors and materials – today, we have a list that pretty much sums up to be modular kitchens except that they're not so much the same. Although it is but necessary to actually have the same cabinet and drawer sizes; free standing kitchen sinks is one of the kitchen appliances types that goes well with small size apartments – just like modular kitchens. It's made in such a way that will be great for workbench sinks and it can fit to any type of kitchen spaces.
Unlike Corner Kitchen Sinks, Free standing kitchen sinks are mostly available in a wide variety of traditional ceramic sinks, and wooden stand become the famous part of it. Other material for free standing sink is stainless steel which can be very suitable for modern small apartment. Check out the photos we have below.
1. Acrylic Farmhouse Square White Vanity Sink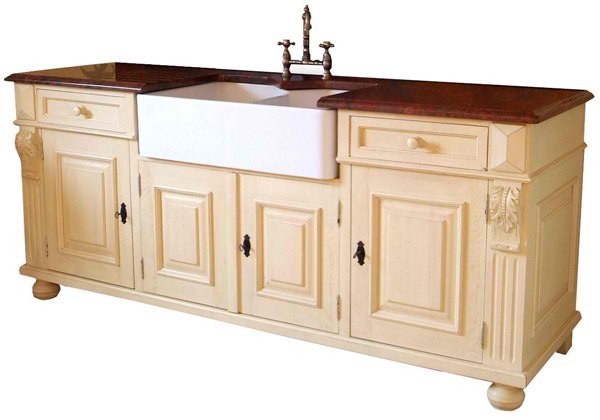 A traditional approach to free standing kitchen sink. How do you like classic design on the cabinets and drawers?
2. Bespoke Sink Base Unit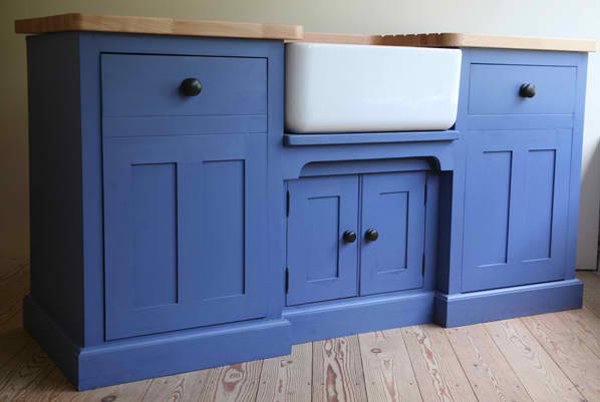 If you're having a wooden free standing kitchen, why not have a colored one right? The design is rather simple but because of the color, this sink sure stands out.
3. Amazing Dark Brown Double Farmhouse Kitchen Sink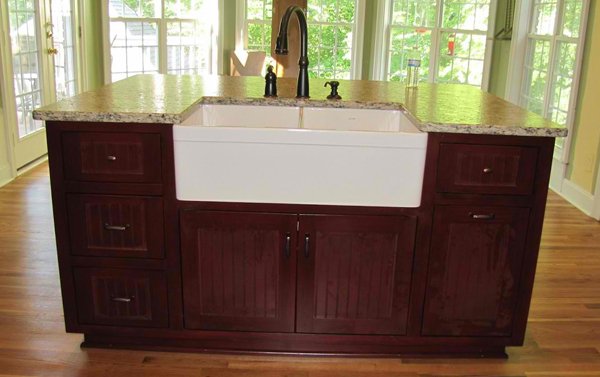 Dark brown always is a favorite for classic furniture lovers – not only is it sophisticated-looking but it is easier when cleaned and maintained.
4. Eco-Friendly Freestanding Kitchen Furniture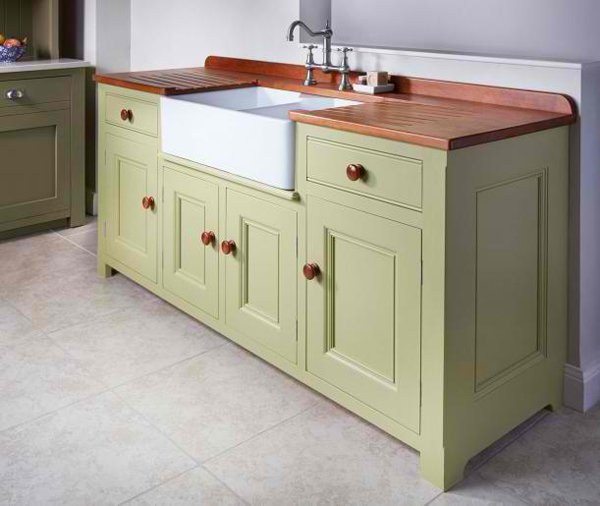 Here is another contemporary move for a traditional-classic design for a free standing kitchen sink. I personally love the color combination of the cabinets and the countertop.
5. Double Stainless Free Standing Kitchen Sink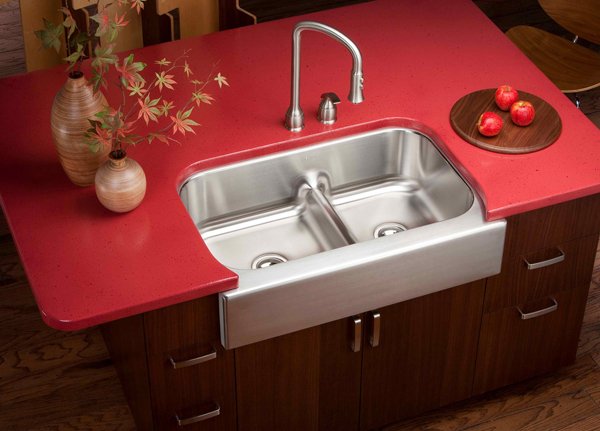 Here is another contemporary touch to a traditional kitchen sink with a double sink. Love the red countertop.
6. Modern Freestanding Kitchen Sink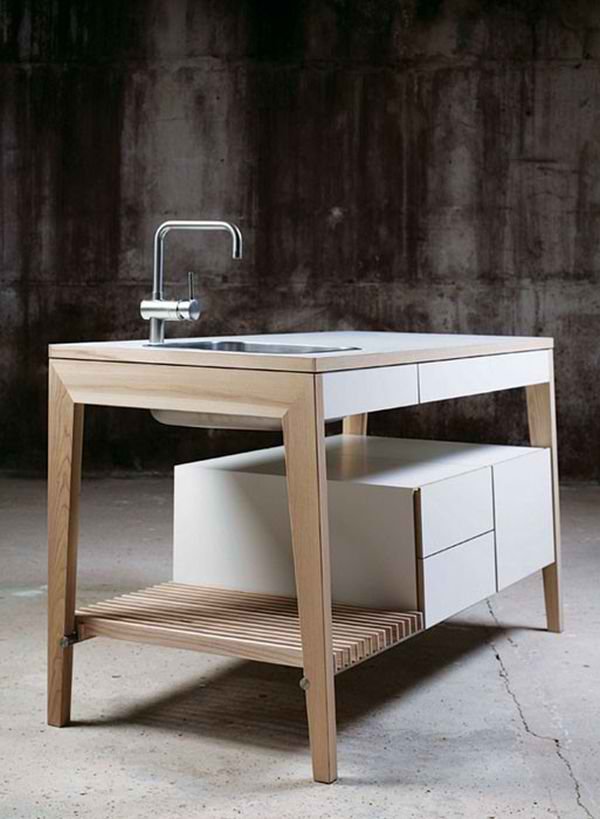 This modern free standing kitchen is something I am sure anyone would love to have. It's modern, functional and Instagram-worthy!
7. Free Standing Kitchen Sink Unit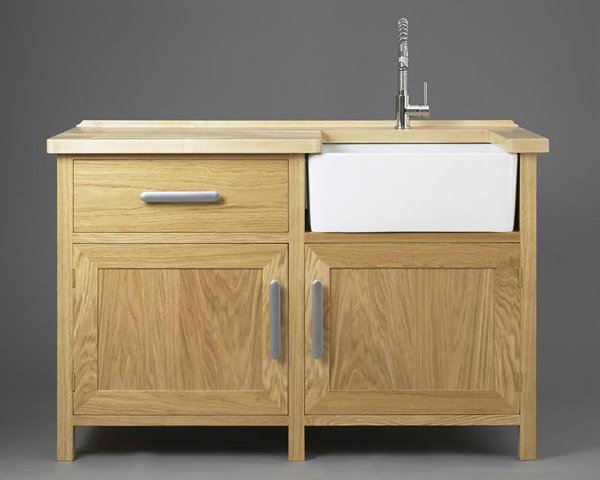 What's great with our designers is their take on traditional materials used in our modern times. The design is simple and conventional but in a modern way.
8. Free Standing Kitchen Unit UK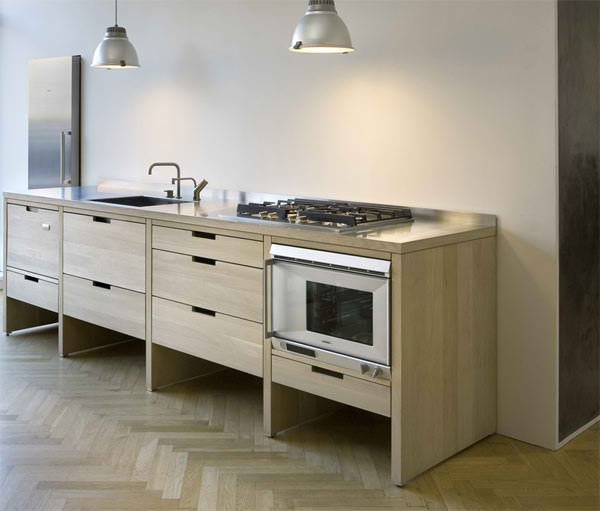 From this angle, we can see that this kitchen unit is pretty much modular – something you can actually purchase at your home depot. I love the fact that we have more kitchen designs available in the market!
9. Wooden Free Standing Kitchen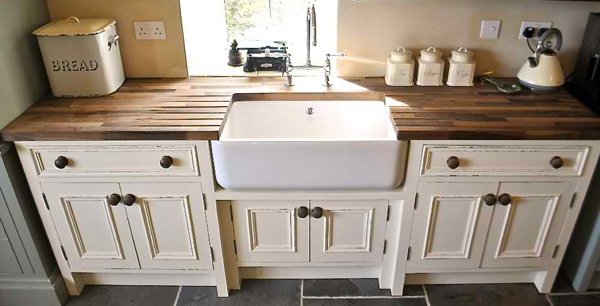 This kitchen area can pass for shabby chic and even vintage – Iove the battered feel to the cabinets and drawers.
10. Freestanding Wooden Kitchen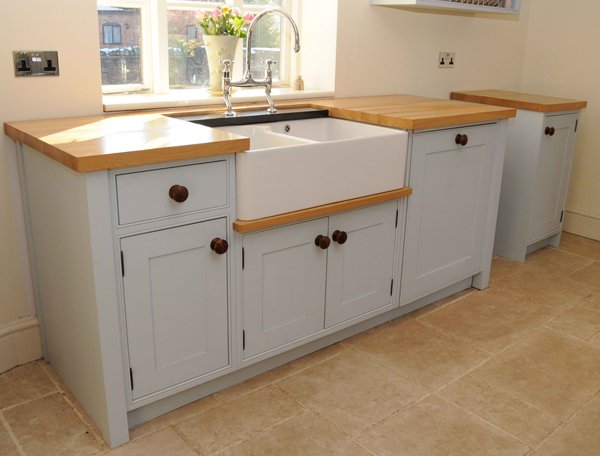 The cool color used for this free standing kitchen is cute because it complements well with the cool feeling of the entire space.
11. Handmade Bespoke Furniture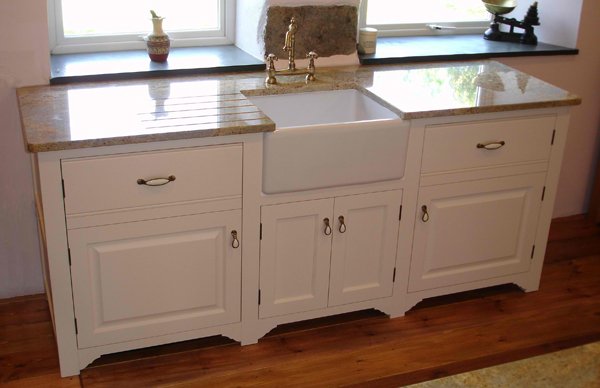 White furniture and fixtures will never cease to invade our homes with their classic beauty and sophistication – that's for sure.
12. Pine Antique Furniture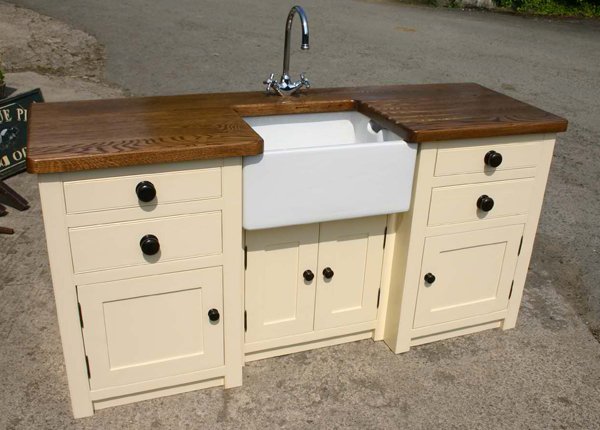 Ministry of Pine sure has a wonderful list of free standing kitchen that are more on the traditional and rustic designs. We love the simplicity and classic designs that they have.
13. Pine Free Standing Sink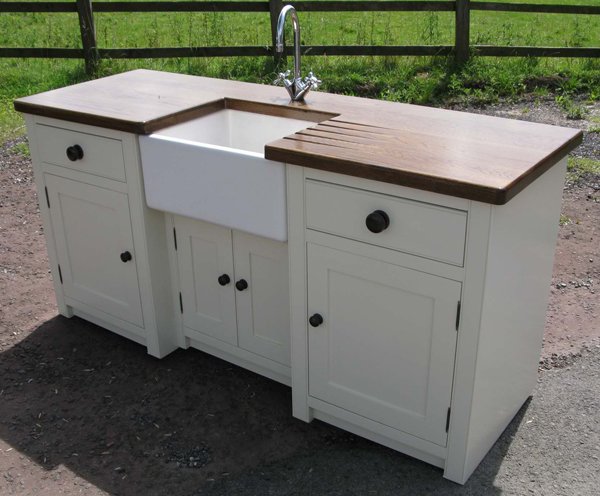 Here is another kitchen design from Ministry of Pine. Yay or nay?
14. Prague Style Freestanding Single Butler Sink Unit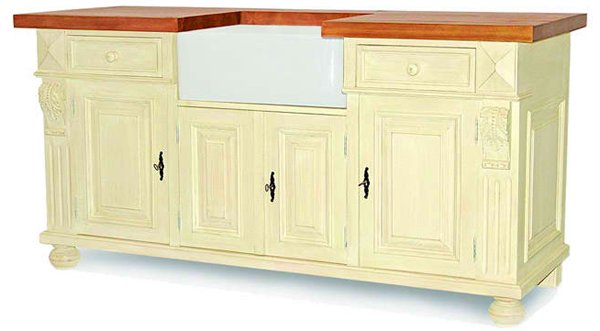 I'm not sure about you, but this butler sink is plain awesome!
15. Red Butler Sink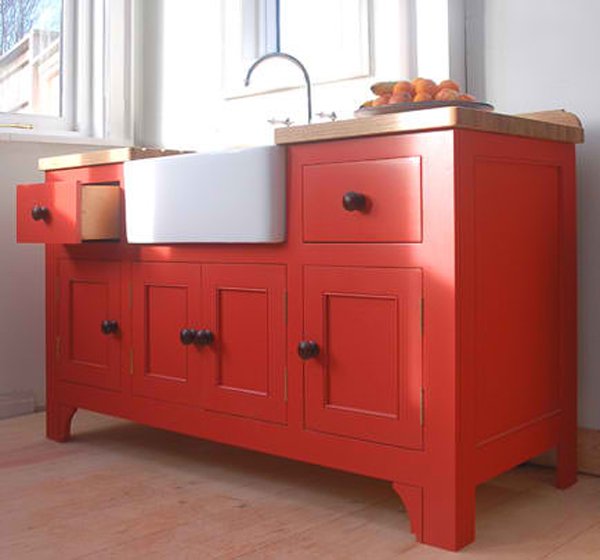 I don't think that I'll be having a modular kitchen as stunning as this! If your color is red, this one is for you!
16. Varde Sink Cabinet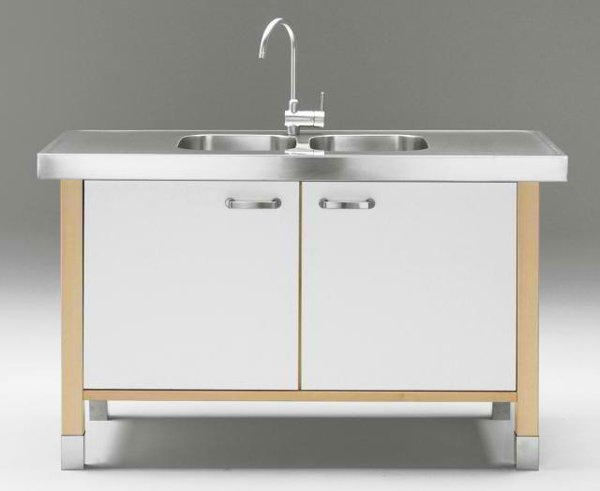 This is one design anyone would love to have. Simple, classy and super functional.
17. Victorian Freestanding Kitchen Painted Pine Sink Unit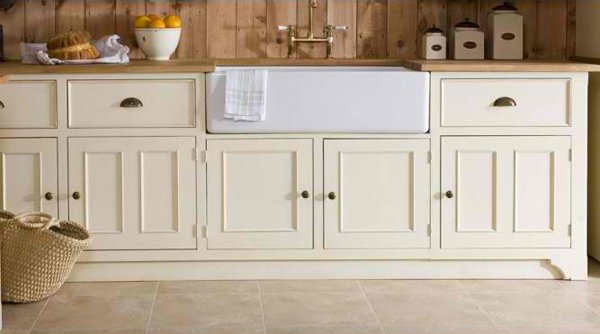 Victorian can never go wrong for all its classiness and glam! Off white cabinets and brown counters, we love this one!
18. Wood Shed Devon – Bespoke Furniture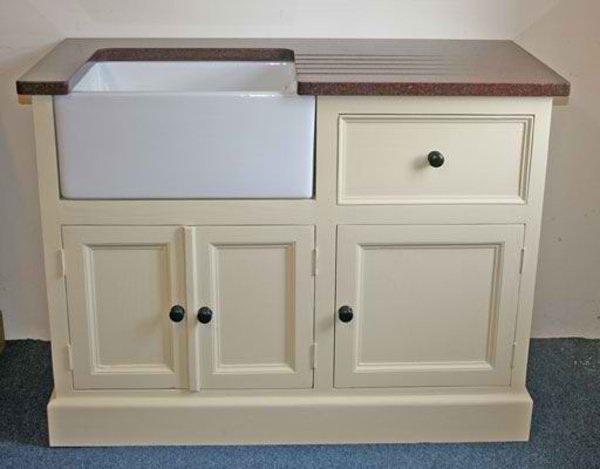 This is a portion of a kitchen you can get in the market. I think you can add this for your kid's bedroom too!
19. Outdoor Freestanding Kitchen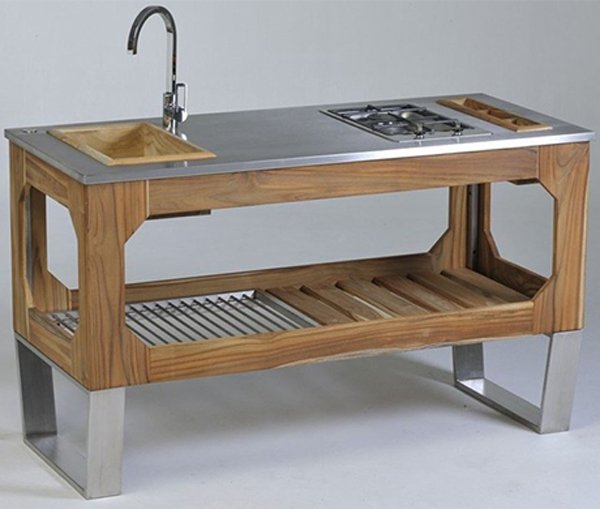 A contemporary-modern kitchen you can simply carry with you even when you transfer homes and redecorate a lot.
20. Yellow Free Standing Kitchen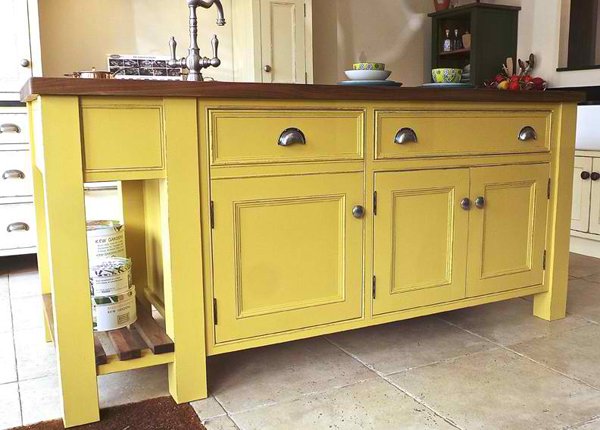 This is the last free standing kitchen in our list, and I should say, it looks divine! I hope you like it too.
These types of kitchen sinks are available in both the standing kitchen sink alone or integrated with dishwasher or water station which equipped with dual bowls. Some other stainless steel sink also integrated with sink erator, under sink storage and operated taps. Sinks like this will surely give your kitchen, whatever is the style a different look! Leave your comments below!