A Collection of 15 Classy Chic Kitchen Designs
Today we have a new compilation about kitchen designs for this week; we just love showing you photos about them.
So, we thought of publishing this list of 15 Classy Chic Kitchen Designs which is definitely a pretty collection of spaces that looks a bit girly but definitely functional!
Take a peek at the list that we have gather in this post. The featured designs combine a touch of home and functionality that does not sacrifice comfort and beauty.
These photos will comprise mostly of the main ingredients making a kitchen work, but the same time making sure that it looks lovely with all the details the designers and the owners had in mind when they thought of putting into reality their dream chic kitchen!
Modern Style French Chic Kitchen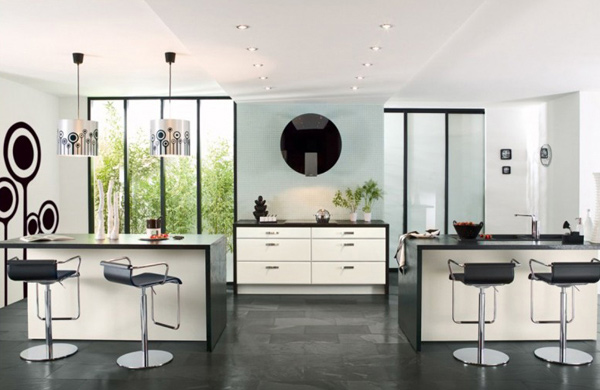 This kitchen is not only modern, but definitely in style! The wall art design was specially made for this lovely home!
Traditional Portland Kitchen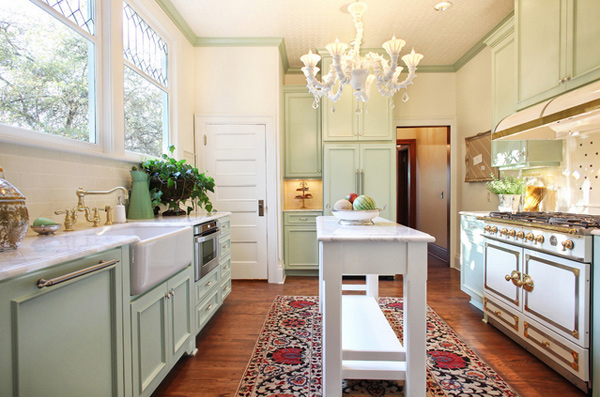 This traditional portland kitchen looks really pretty in white paired up with charming mini-chandelier and crafty area carpet.
Vintage Chic Kitchen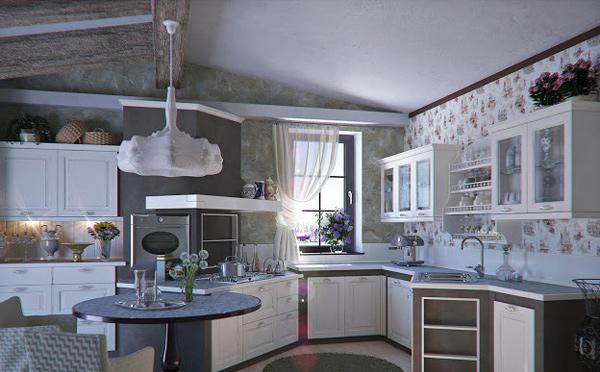 This is one kitchen that looks both vintage and shabby! The wallpaper, the chandelier and the furniture exhibit a look that can be achieved in any home!
Chic Kitchen Visuals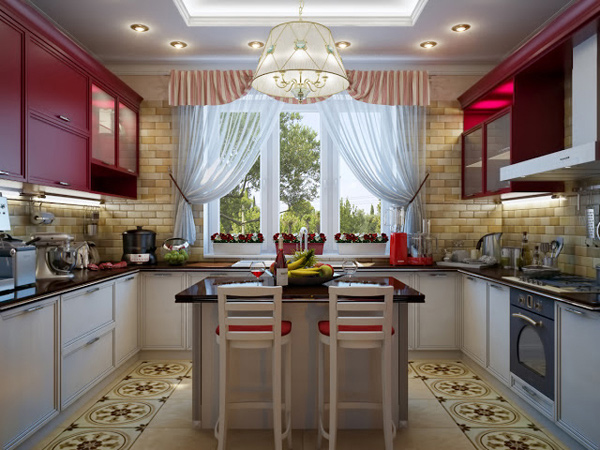 We can definitely say that the designer of this lovely chic kitchen is one happy person! Not just from the name – but because of how this space is decorated!
Brisbane Kitchen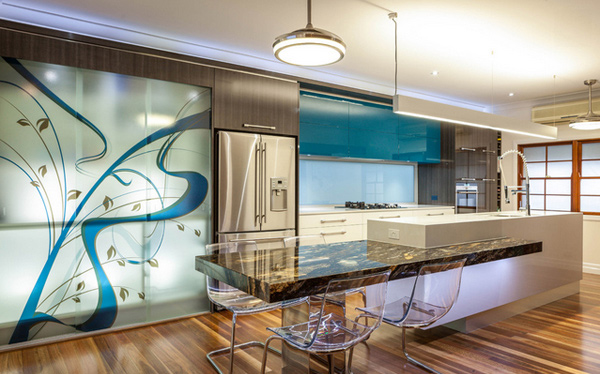 One look at this photo, and we can really pinpoint stuff that we love in this space! The walls, the decor, the color palette – look at it!
Ceramic Kitchen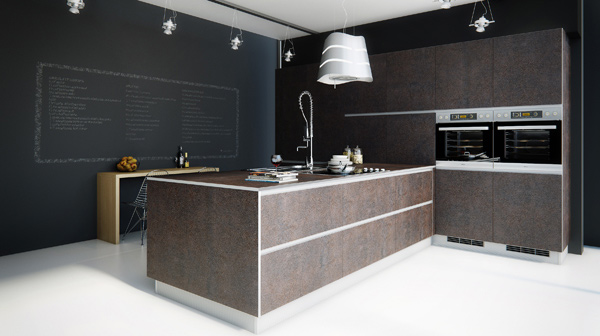 We love how the wall was made to look like a chalk board from afar. Like in some coffee shops, it creates a feel of hominess and edge at the same time. The modular kitchen complements the walls, the pendant light and the floor.
3D Origins Kitchen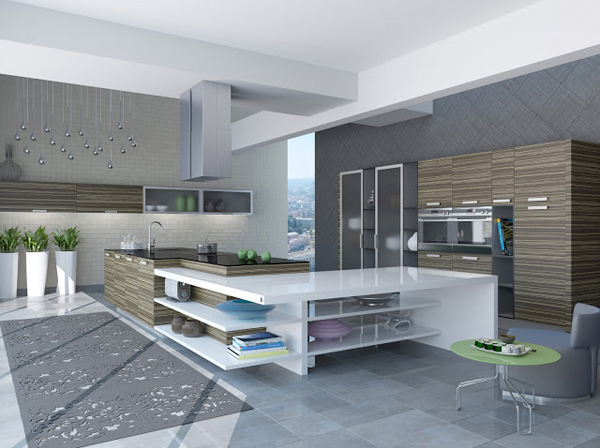 This chic kitchen space is really big for a regular kitchen, but the chicness comes from the materials used, like the furniture, drawers, cabinets and shelving system! For one thing, this space is also modern in style.
Harbor Hill Kitchen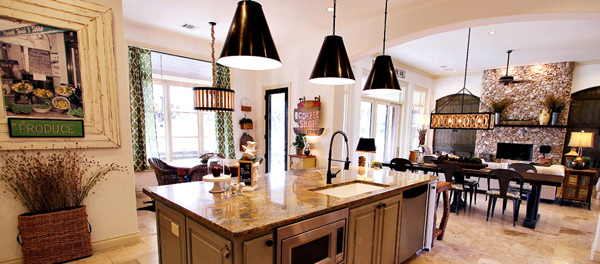 This is one kitchen space that exhibits a touch of completely different styles. This is one move that is most relevant to designers and owners – to make each style work for the other, and in all fairness, it definitely did justice to this lovely home!
Kitchen with Beige Wood Accents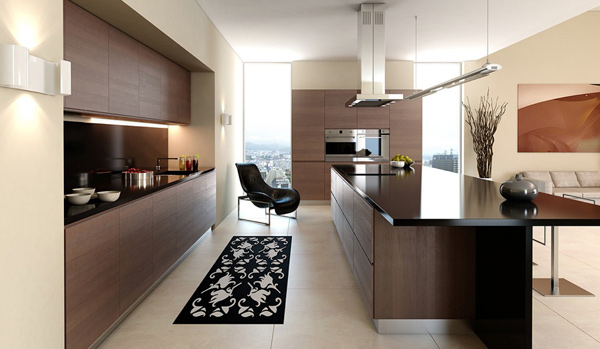 When we saw this photo, we already loved the lovely black area carpet that complements the plain flooring and the wood materials in the entire space.
Modern and Classic Kitchen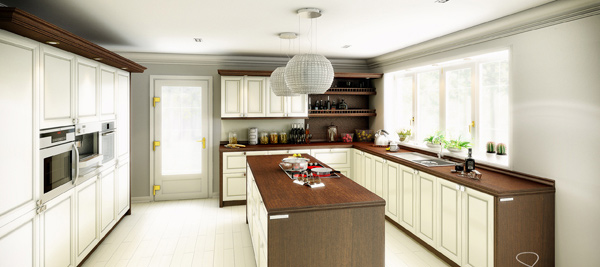 Matching any colored modular kitchen with white is always a great look for any type of space – may it be modern or classic!
Turner Davis Kitchen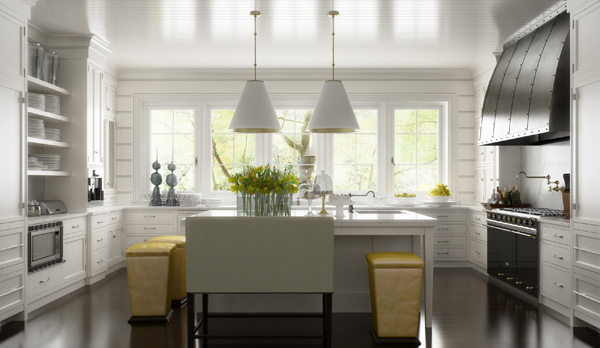 This Davis kitchen is one white classic beauty! The make and materials of this kitchen says it all – classic elegance!
Chic Home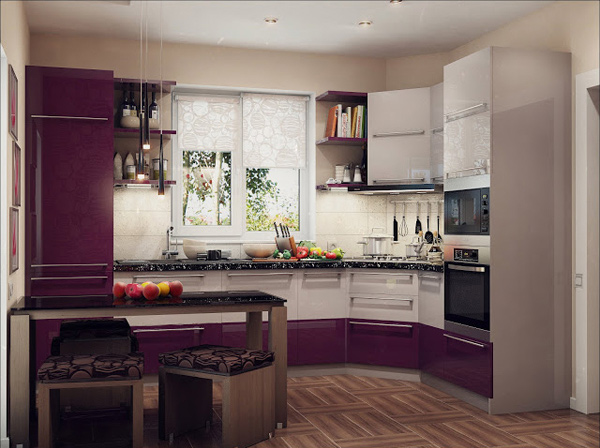 This is a simple chic space that looks like something we can see in movies for homes found near the beach! Who wouldn't want to have one like this?
House of Windsor Kitchen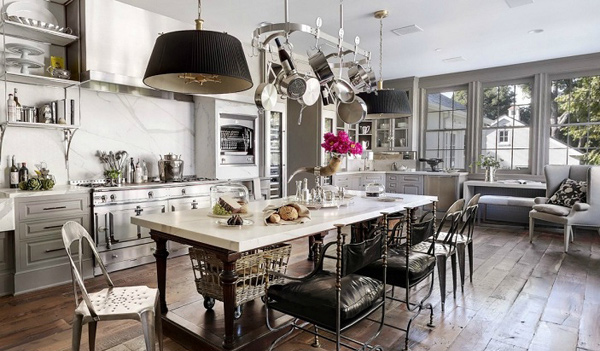 With the decorations surrounding this space, we can say that it looks like the kitchen where Cinderella was asked to cook for her stepmother and stepsisters! The hanging casseroles looks like a decor when in fact, it was intended for storage!
Kitchen Design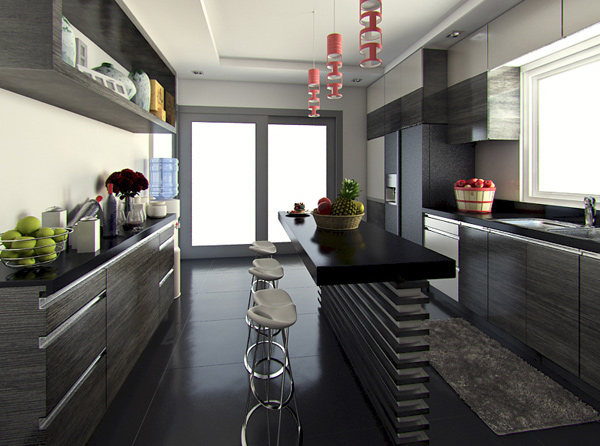 This is a rendered design of a contemporary kitchen – the usual things we see even in our own homes. It is also fascinating to see how having a small kitchen space can look like.
Elegant and Chic Kitchen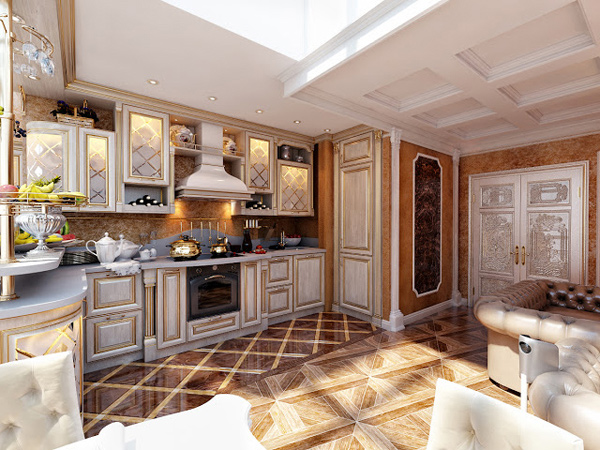 What a wonderful kitchen! It looks like a royal kitchen from our perspective! Very festive in elegance and grand in loveliness!
A Collection of 15 Classy Chic Kitchen Designs is as wonderful as Awesome Pictures of Kitchens wherein both these lists showcase a remarkable line of pretty kitchen designs we can choose from. From all sorts of Architectural styles and era! Have a great time!