15 Designs of Unique Candle Holders
Candle holders could be merely objects that hold our candles when we decide to put one in the dining table for more drama. But at times, it is also placed in the bathroom, living room or bedroom. We cannot deny the fact that candles can really bring in a lot of drama to one's space but to we also have to make sure that everything will be safe from the open fire. No matter how small the fire is from the candle, it can still cause a huge fire. That is why, it is important to use candle holders instead of barely placing these candles anywhere.
Since you will be using candle holders, why don't you just choose one that has a beautiful design? That why, it will not be a mere candle holder but it can also be an added decor to your space. So, today, we gathered some unique designs of candle holders which will surely turn out to be interesting pieces. These can be good in whatever style you like as long as it fits the look. Now, scroll down and take a look at this list.
Ceramic Bird Nest Candle Holder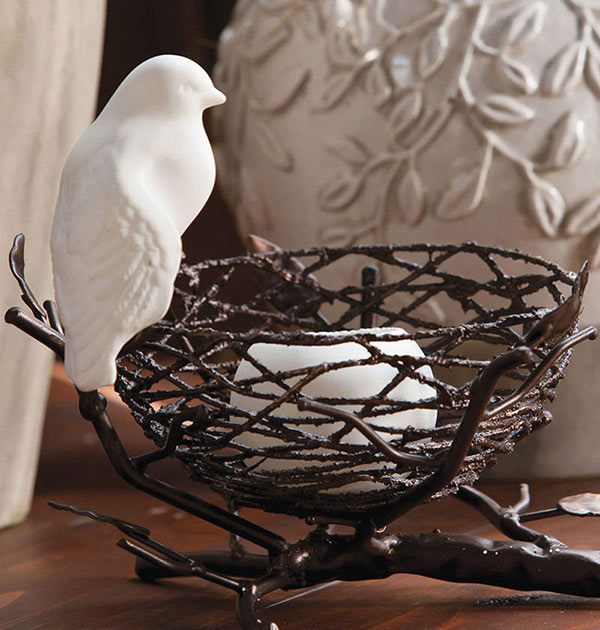 A sculptural and functional candle holder featuring a bird and her nest. The candle is nestled in the lovely nest of this birdie.
Octopus Candle Holder in Antique Pewter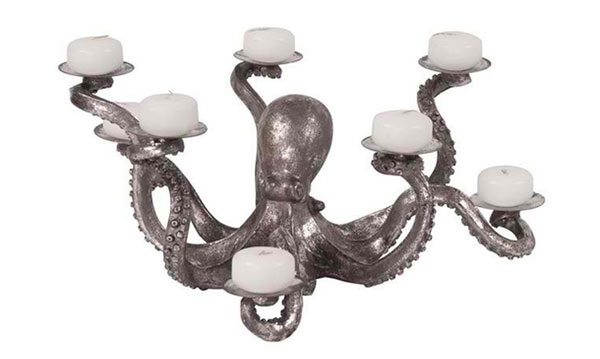 You wouldn't want to see this Octopus moving. Don't worry it won't. This Octopus sculpture features a flat disk on each leg to hold a small pillar or votive candle.
Eiffel Tower Tea light Candle Holder Black Metal Decor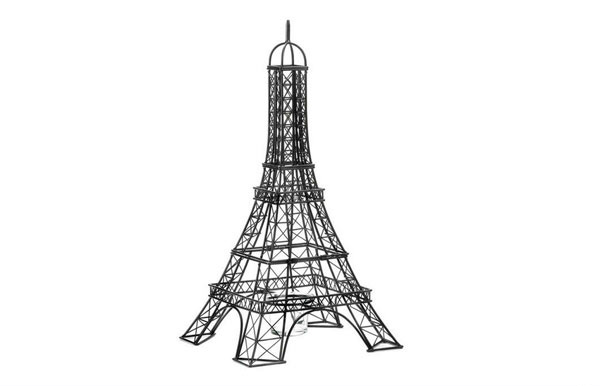 Bring in a Parisian style to your home with this candle holder that gives a gentle glow with its intricate metalwork inspired by one of the worlds most recognized structures.
Ferris Wheel Candleholder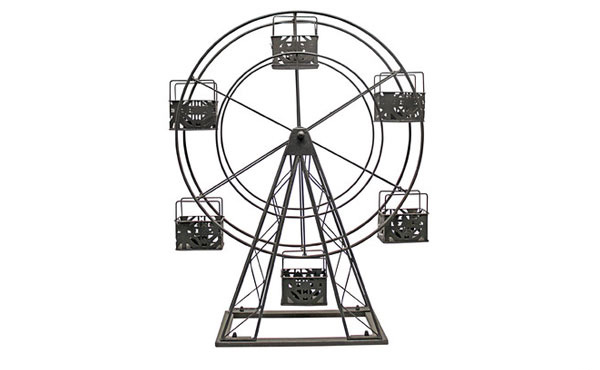 If you want to add more fun to your interior, try to go round and round and round with this Ferris wheel holding six hanging candle baskets.
2-Piece Dahlia Candleholder Set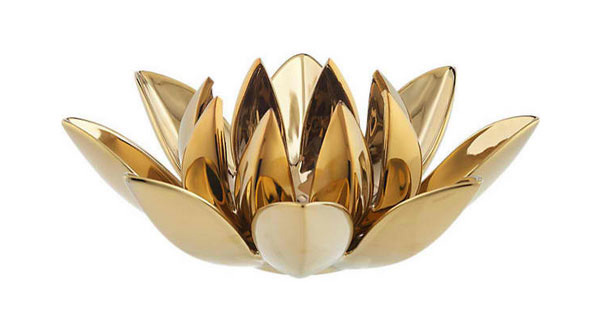 Once you add the candle, it will shine off the gold and create a warm light. This will surely be a lovely piece of decor!
Uttermost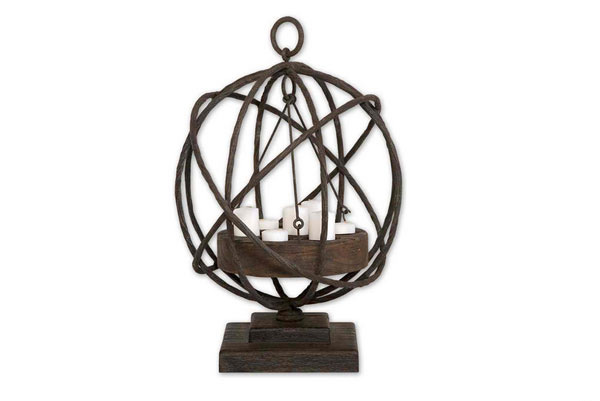 Want some rustic beauty? This candleholder made of wood would give you the charm you are aiming for.
Bridge Candleholder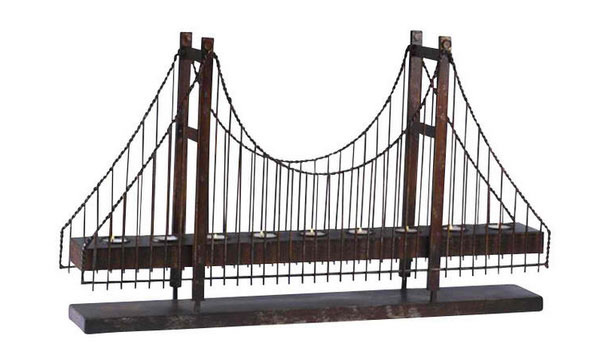 Civil engineers will love this candle holder for it features one of the structures that they create. We think this can be used in lieu of or in pair with the Eiffel Tower Candle Holder.
Pair of Silver plated Ram Horn Candlesticks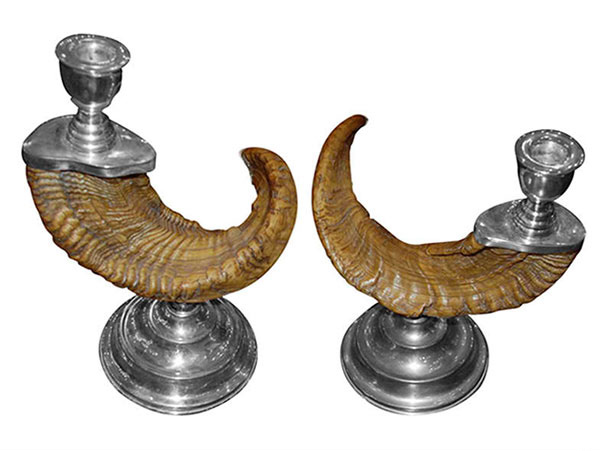 We actually think this is kind of odd but yes, it sure is unique. Maybe some of you are interested to use a pair of ram horns as candleholders. Yikes!
Driftwood Tea Light Candle Holders, Set of 2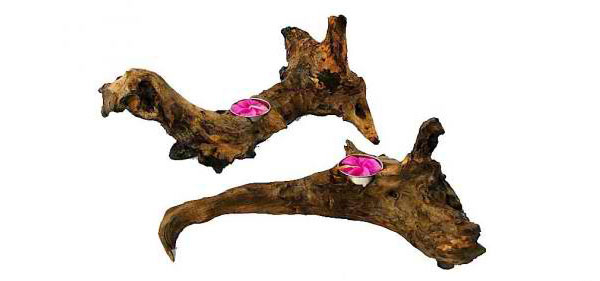 Beautiful driftwood tea light holders creates a rich rustic accessory for your tabletop or curio cabinet. It is crafted with teak wood from Thailand.
Iron Pumpkin Candle Display Candleholder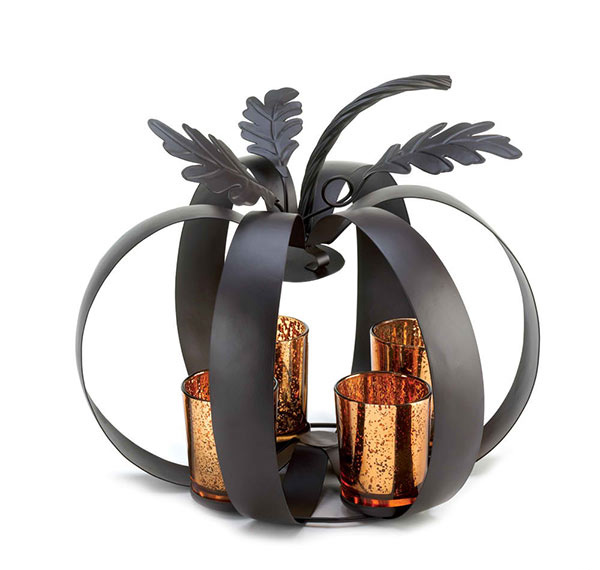 Tuck neatly under this iron pumpkin are four sparkling glass candle cups with an orange mercury glass design. This can be perfect for an autumn centerpiece!
Tree Branch Candleholders, Short by Worley's Lighting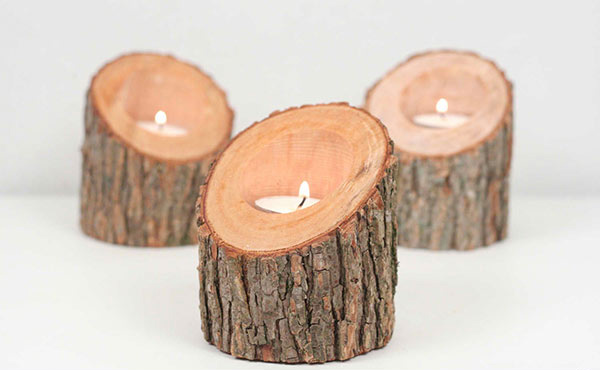 Bring the beauty of nature into your home with these candleholders. They would look even look pretty balanced with a few sleeker pieces.
Coral Treasures Coastal Candleholder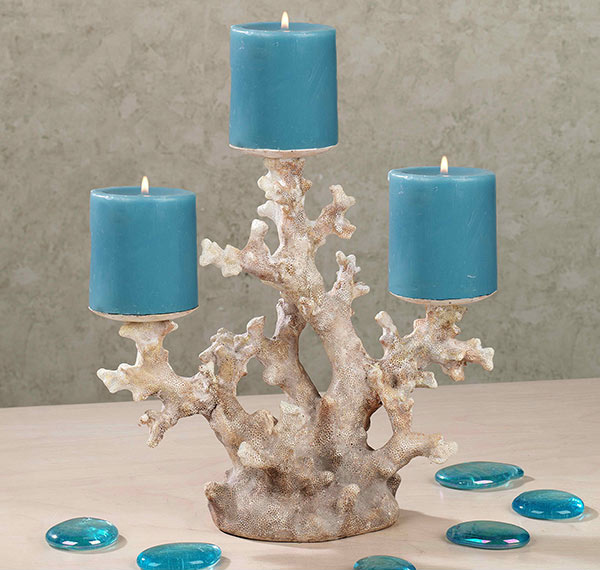 Why would you settle for an ordinary candle holder when you can get one as beautiful as this? It looks real but it is actually made from resin and would certainly be perfect for your coastal decor.
Vina Bella Grapes Wine Bottle Holder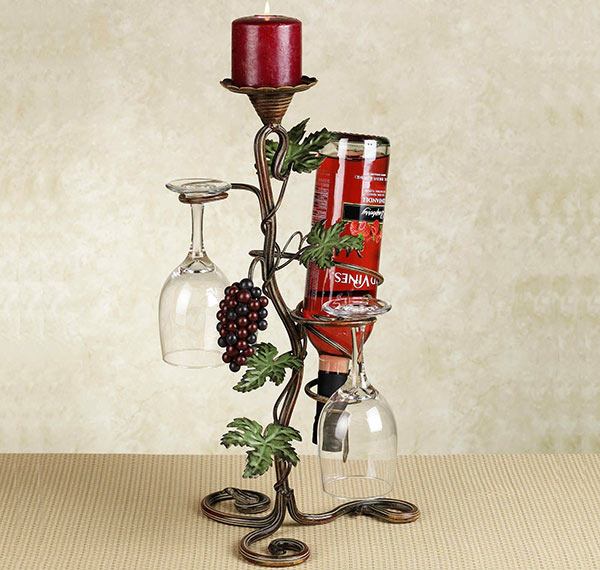 This isn't just a Vintage-themed candle holder but it is also a wine bottle holder and it can also hold two glasses, wine bottle, and candle. Your romantic dinner will look even more romantic with this one!
Songbird Birdcage Metal Tealight Holder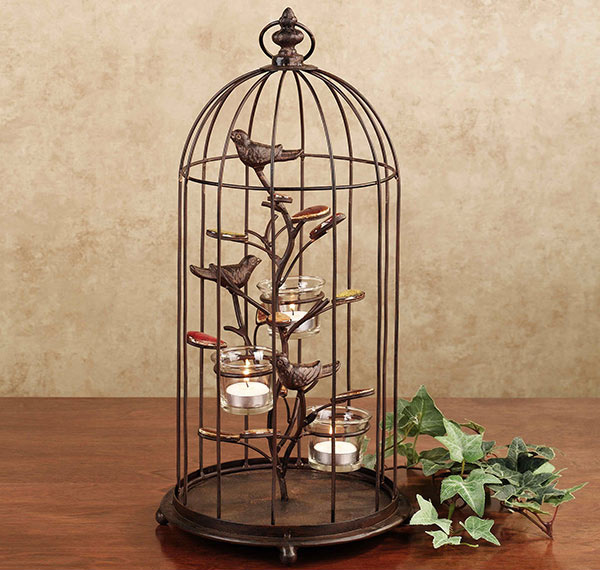 This a metal cage finished in aged dark bronze and has a tree in the center with ceramic leaves, cast iron birds and three glass tea light holders. The cage is removable.
Warming Candle Holder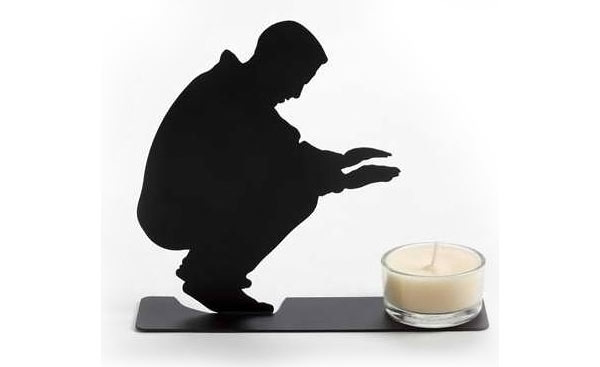 A metal candle holder which takes the silhouette of a man warming his hands over the candle. Just simple and sleek.
What can you say? Well, some may look a bit strange but most of them are actually cute and creative. We hope you liked this list of unique candleholders for your home. Now, you will get ideas on what other candle holders designs are in the market aside from what you usually see. Aside from these table candleholders, there are also wall sconce candle holders to add more drama to your wall and to your entire home as well.