15 Timeless Wall Sconce Candle Holders
Add pop to your home interior by adding wall sconce candle holders! Wall sconces gently illuminate your home and would add ambiance especially during the evening. Yes, you got it right, it can illuminate and decorate your space at the same time! Wall sconces come in so many designs and types. Be sure to pick the right one that would perfectly fit in your home interior design.
So, today, we have collated some well-crafted wall sconce candle holders. These are not just ordinary candle holders for they are also made into lovely sculptures which will surely meet your design standards. Now, if you wonder about how these wall candle holders look, scroll down and take a look at what we have gathered for you.
Enduring Vine Tealight Metal Wall Candleholder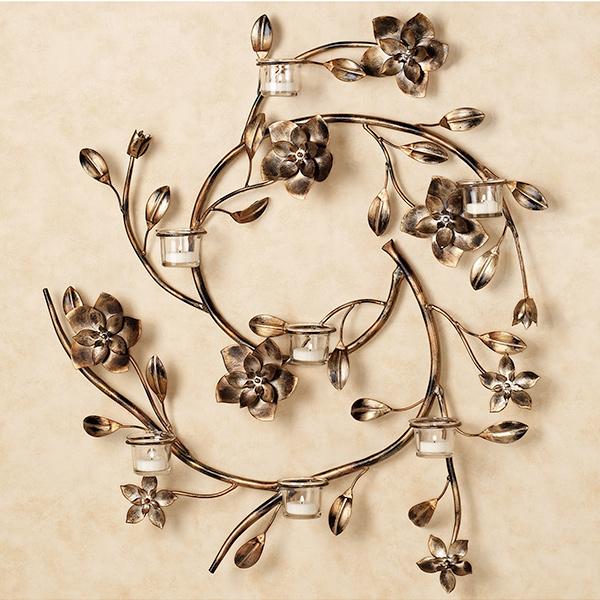 Nature's handiwork is captured in this timeless metal candle holder with seven glass candle cups.
Wrought Iron Tendril Wall Candle Holder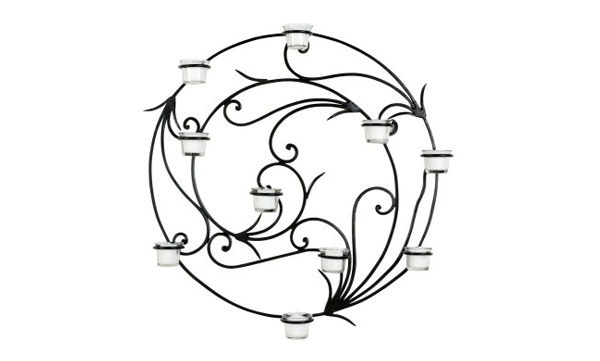 Dark wrought iron wall candleholders with gorgeous swirling design that would lend a whimsical touch to your space.
Branch Sconce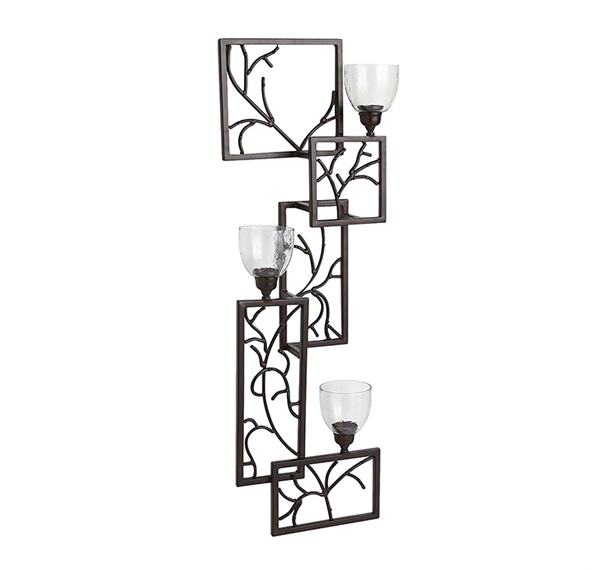 Curves and right angles were combined to celebrate tree branches. Place your candles on the cups and you'll room will shine with elegance!
Siam Wall Candle Holder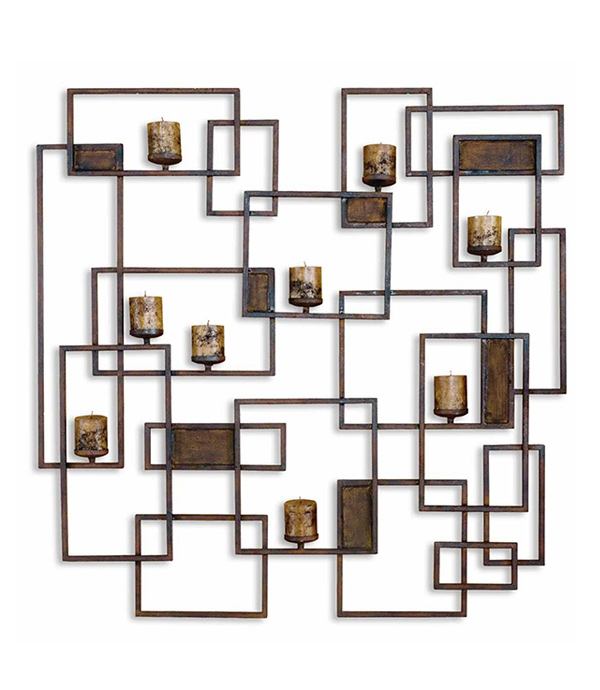 Geometric shapes of squares and rectangles will not only bear the candles but will also be a perfect home decor.
Capizia Wall Candleholder Set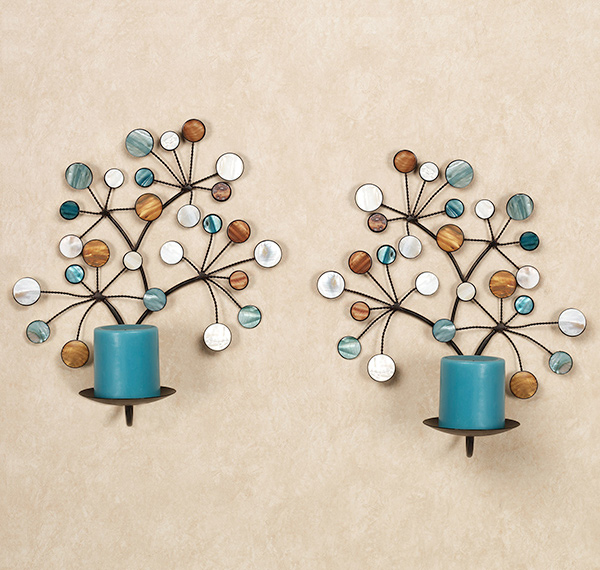 Wall candleholders that are surprisingly lovely with shades of the sea- blue, white, browns and creams!
Candle Lit Wall Sculpture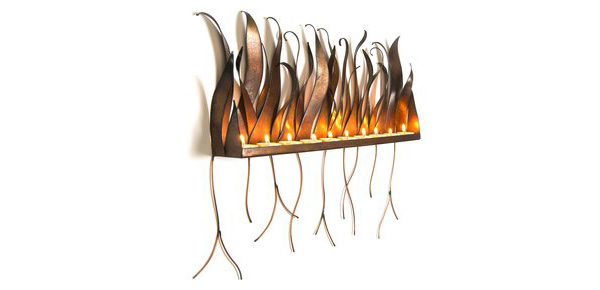 Want a candle holder with modern organic vibe? This one would fit in. It has a grass like design which even appears like fire!
Privas Wall Sconce Candleholders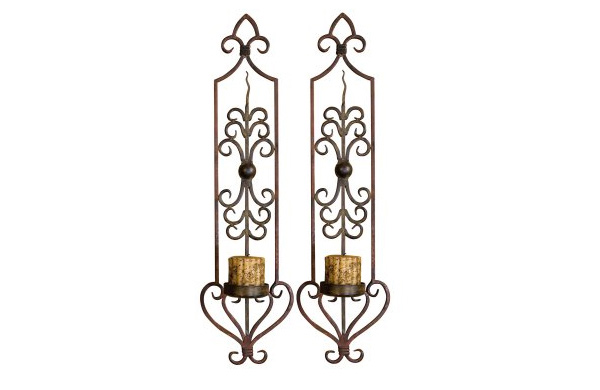 If you are planning to get a pair of candle holders, then pick this one! Its finish has a combination of mahogany rust and olive bronze.
Decorative Metal Art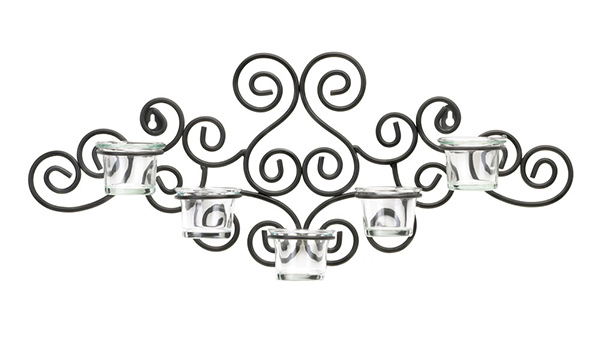 If you are a fan of swirls, then this wall candle holder will surely send you to the checkout in a wink!
Moonlight Mist Wall Candleholder Gold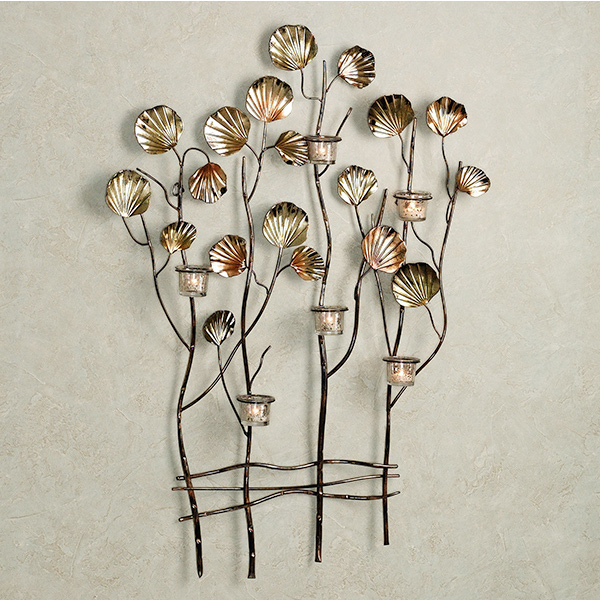 Antique bronze branches with black accents are featured in this candle holder of fan-shaped leaves.
Deco Candle Holder Wall Sconce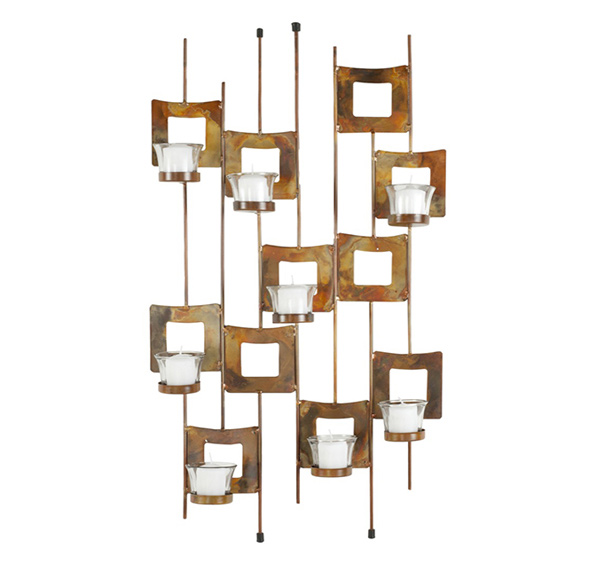 Who says geometry is boring? With a wall sconce like this one, you will certainly bring in sophistication to your home.
Peacock Candle Holder Wall Art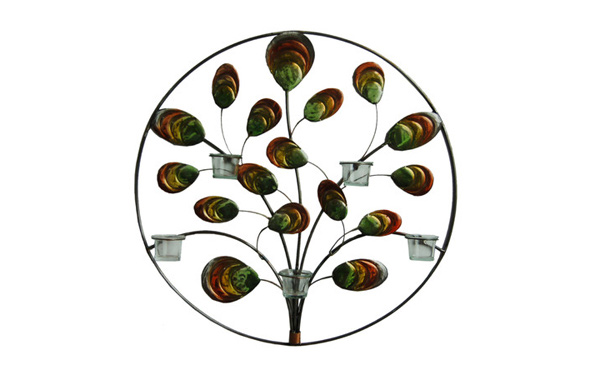 Peacock inspired wall candle holder- this one would look even lovelier when the candles are lighted!
Forest Candle Holder Wall Sconce (Set of 3)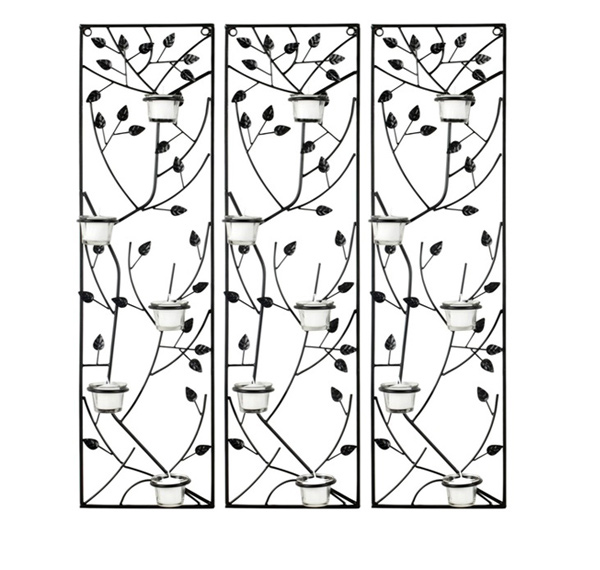 Three-piece pillar-style wall sconce with delicate leaf design can hold a total of 15 candles.
Iron Wall Mural Sconce Candle Holder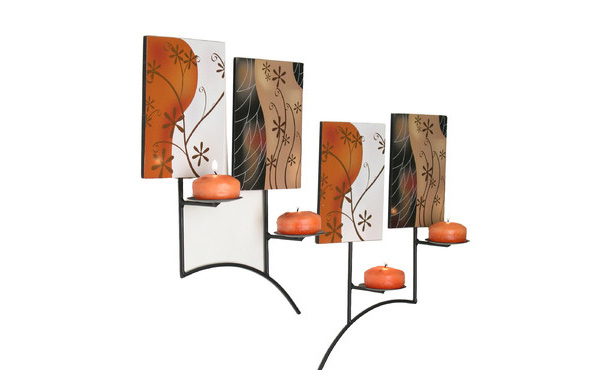 Floral mural backing in earth tones combines is like a combination of a wall painting and wall sconce candle holder!
Geometry Contemporary Candle Wall Sconce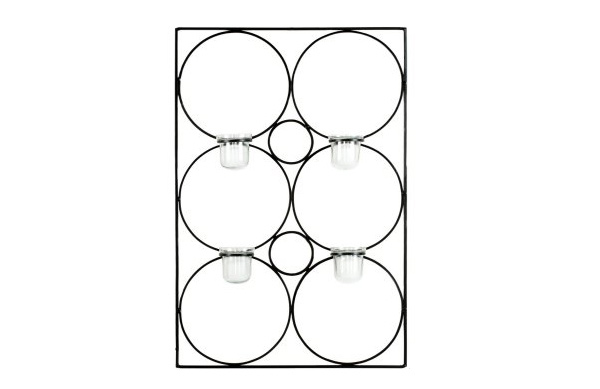 Update your home's interior with this modern circular candle holder.
Circle Metal Wall Art Decor Sculpture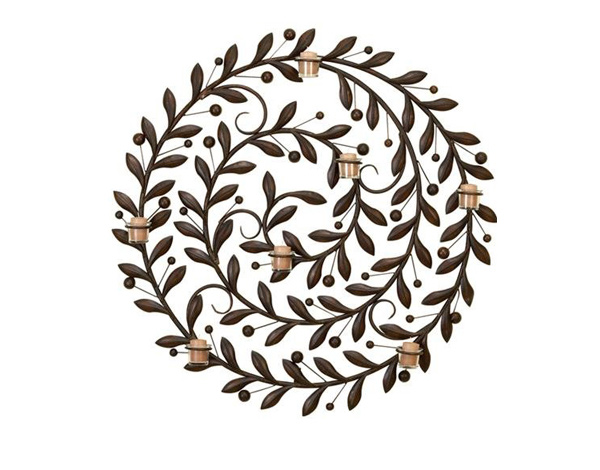 Another wall candle holder with leaves design but this one has leaves swirling in circles!
Catch the new trend in home designs merely by adding a wall sconce candle holder like the ones above. The advantage of using these is it will add life to your wall, lend beauty to your space and illuminate your home! So, what is your favorite wall candle holder? Be sure that when you choose one, you will get the ones that will fit in your home interior style! Pair these with lamps like a golden floor lamp or maybe a tiffany table lamp.