Say It with 20 Typography Wall Art Decors
Express yourself in whatever way you want. You can do that by writing, singing, dancing, and even by creating lovely stuffs. Making home decors can be a good way for self-expression especially if you do it with letters or type. So, today, I created a list of beautiful typography wall art decors which you can make too.
If you are currently at home now and really wanted to do some artworks, them stay on this round-up and I am sure you will be able to finish one after seeing the awesome wall arts below. You can work with just anything you have right now. With the ideas below, I am sure you can make one for your own home. Join us today for another creative DIY round-up!
1. Make Your Own Typographic Art
Cut letters from a magazine, arrange them creatively, paint over it and have it enlarged after being photocopied. And the result is amazing!
2. Faux Moss Word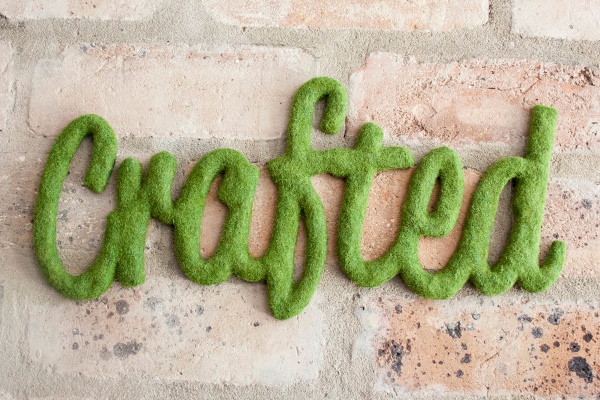 This one looks very interesting using moss flocking after some paper-mache.
3. Metallic Letters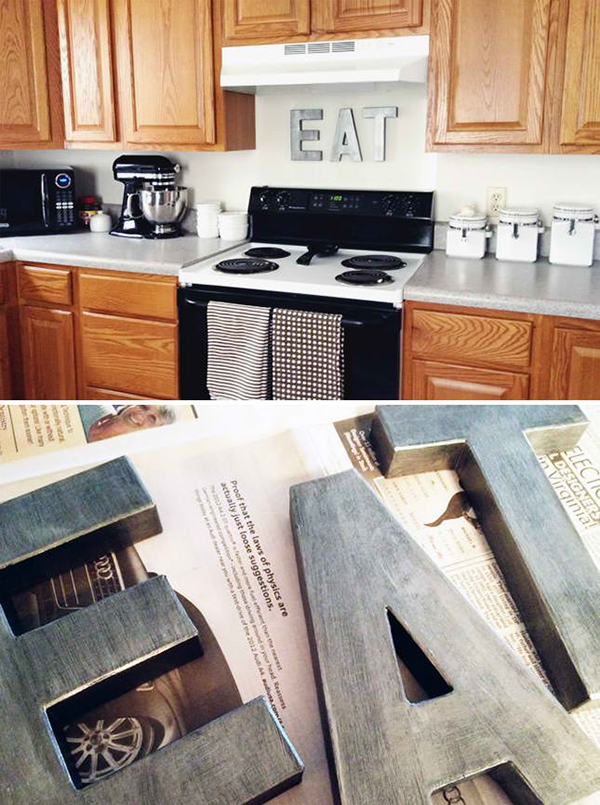 Paper mache letters were painted to make it look metallic! Beautiful!
4. Song Lyric Wall Art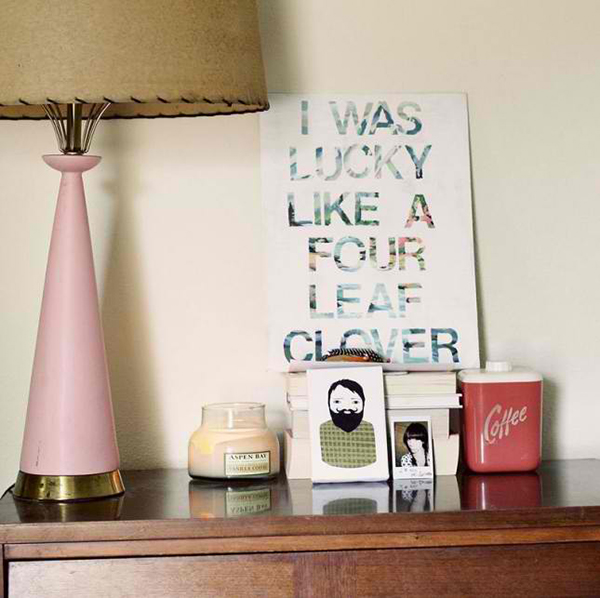 Cut letters from old maps or patterned paper to create something like this.
5. Cut Out Letter Posters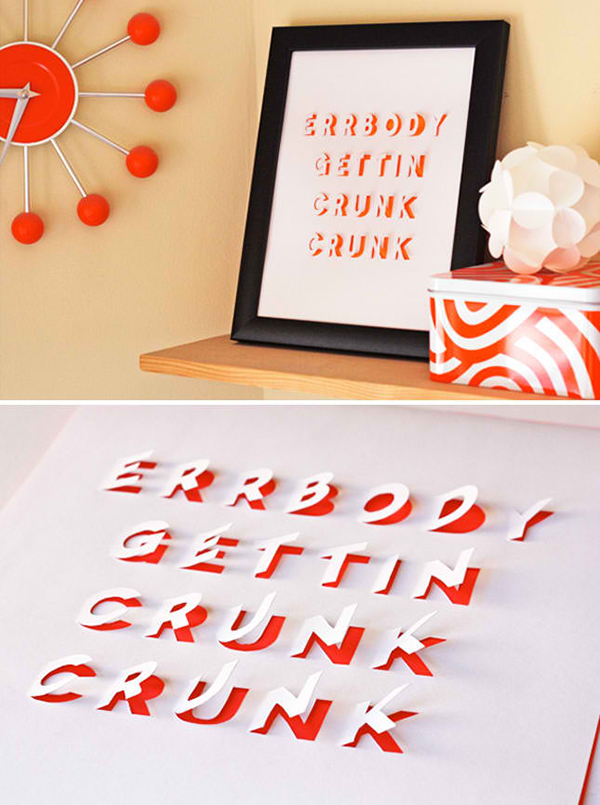 Pop-up letters could look really nice as a poster in your wall.
6. DIY Scrabble Tile Wall Art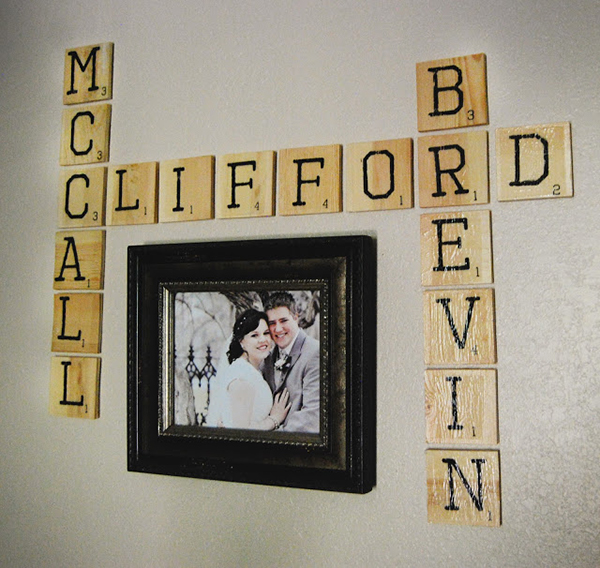 Decorate your walls like you are playing scrabble and you will surely enjoy doing it!
7. Wood-stain Typography Art Tutorial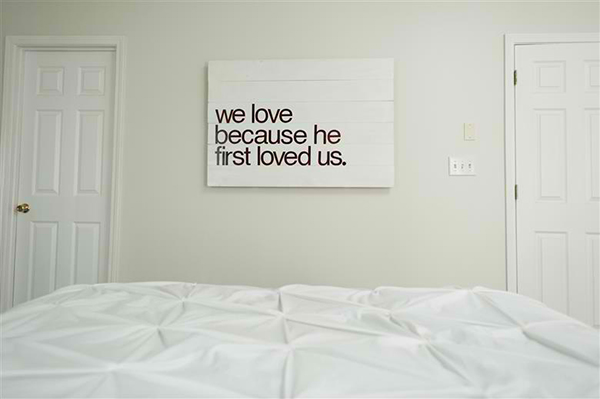 Get some wood, add stain, place vinyl letters, paint over it, remove the letters and voila!
8. Letter Coatrack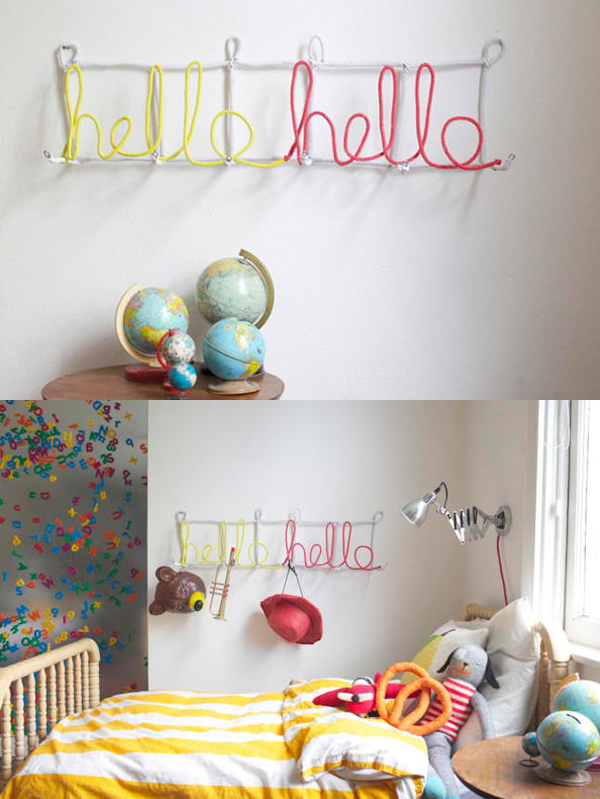 Add more life to a boring coat rack by making letters like this one!
9. Gold Typography Wall Art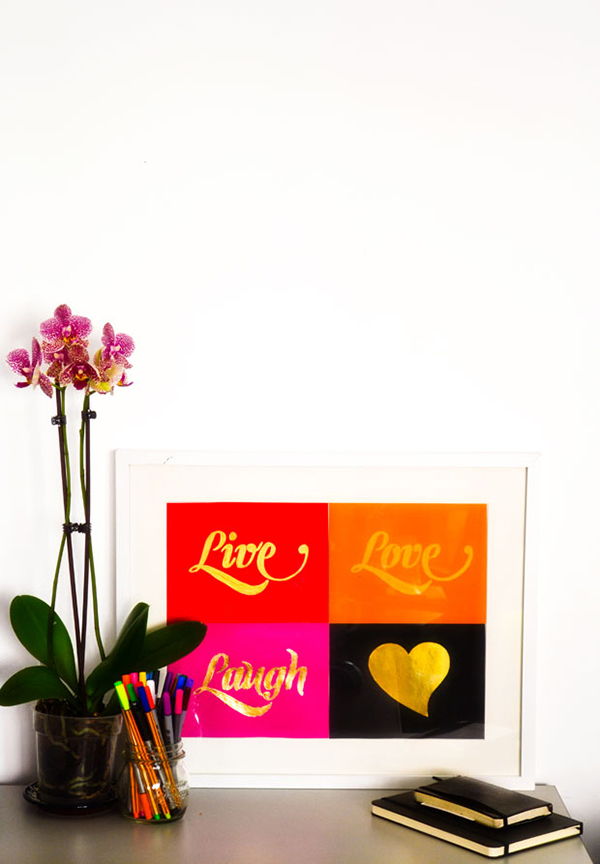 This one is lovely! Make some typography wall art in gold using four different materials. Just pick one that works best for you.
10. Hi Painting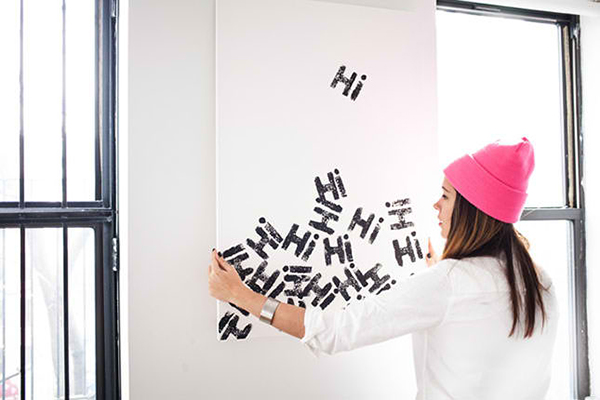 Use a kitchen sponge to create this fun looking and simple wall art.
11. Clipboard Wall Art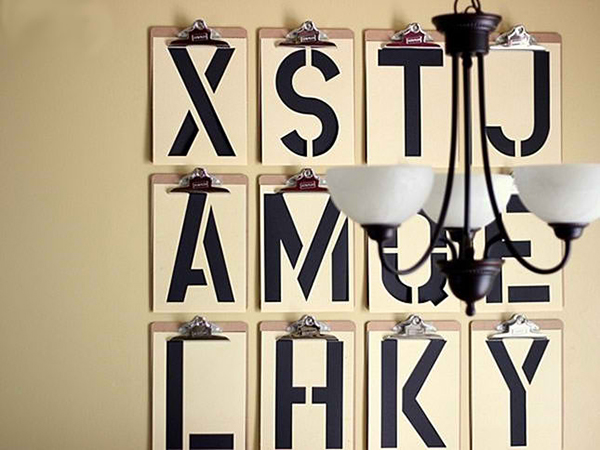 Stenciled letters clipped on a clipboard could also look nice on the wall. Why haven't I thought of this?
12. Nail String Art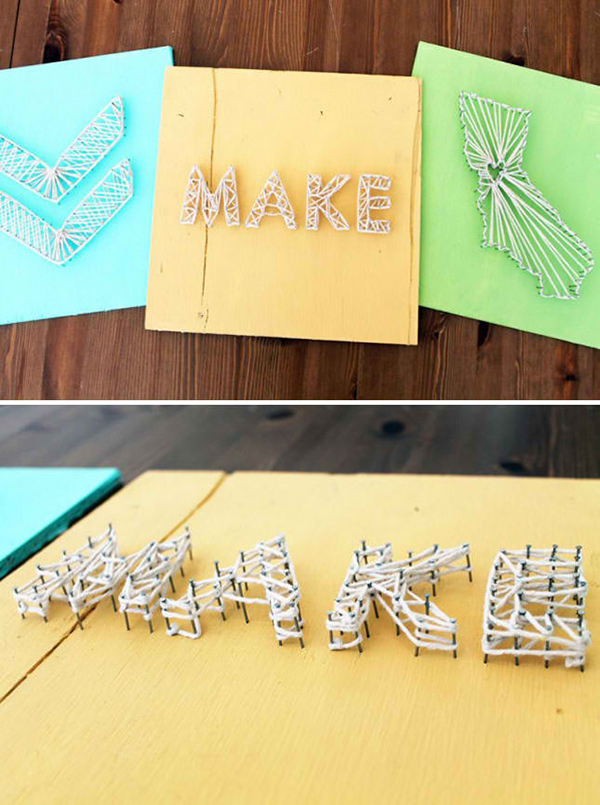 Nails and strings aren't new to you so I know you will be able to make one like this.
13. Ombre Quote
Ombre is love! And who said you can't do that to your wall art too?
14. Quotes on Canvas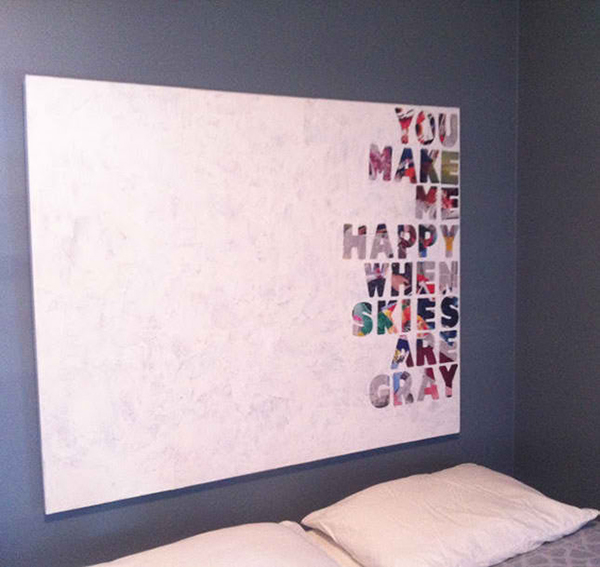 With magazine pages and patterned paper under white paint, you will get this artistic result!
15. Junk Mail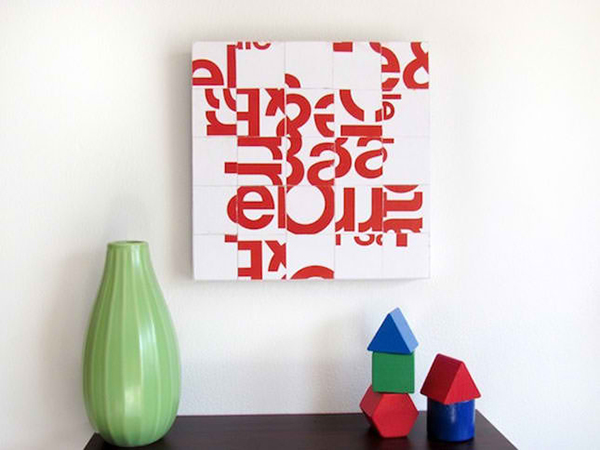 Junk mail will also be useful by cutting it into different sizes and putting them all together! Creative!
16. DIY Vintage Marquee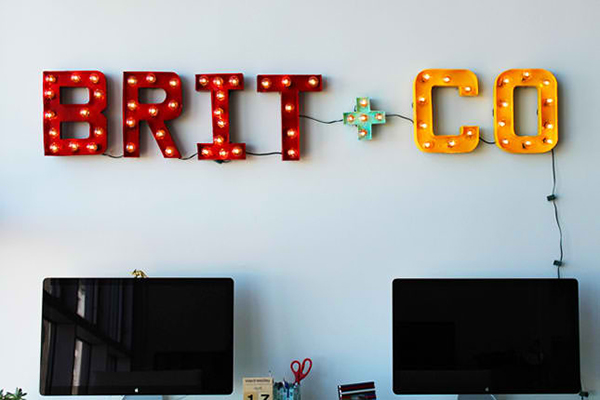 Obviously, this one is from Brit + Co. using cardboard letters and some lights!
17. Hanging Wall Banner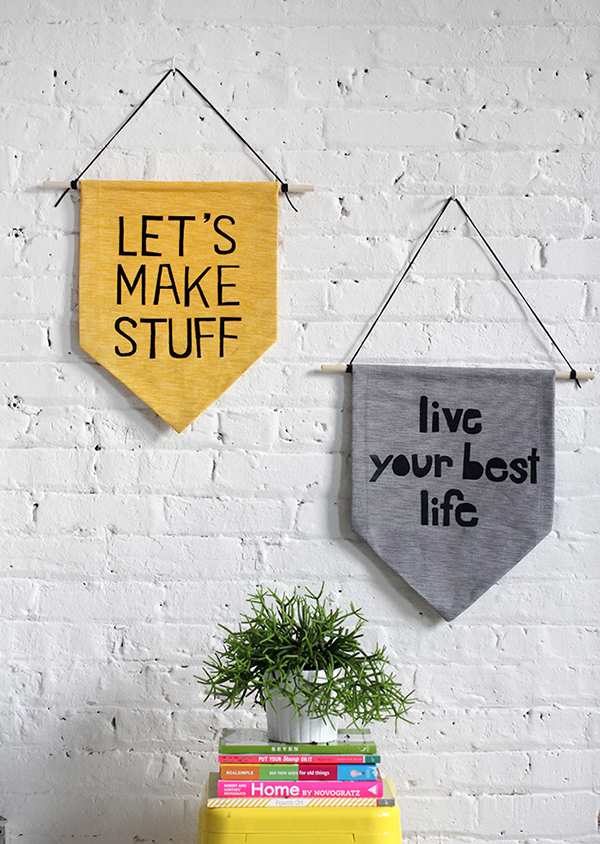 Made from fabric place mats and iron on letters, you can place a banner on your walls like this.
18. Paint Chip Wall Art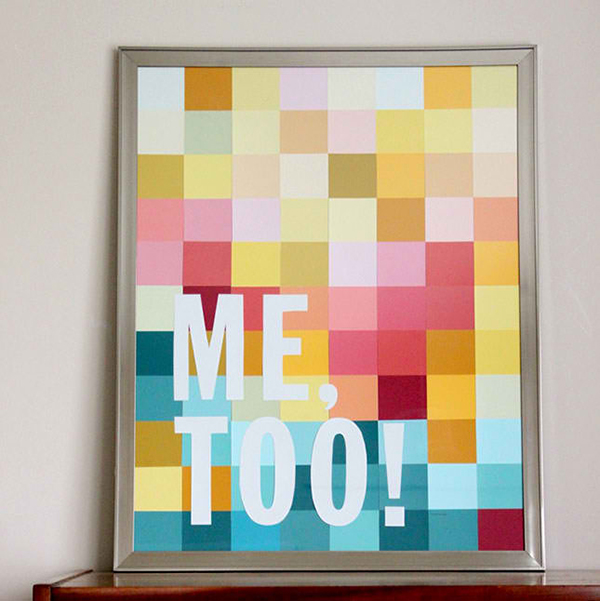 Got some paint chips at home? Turn them into an artwork with some words on top of it.
19. Thumbtack Typography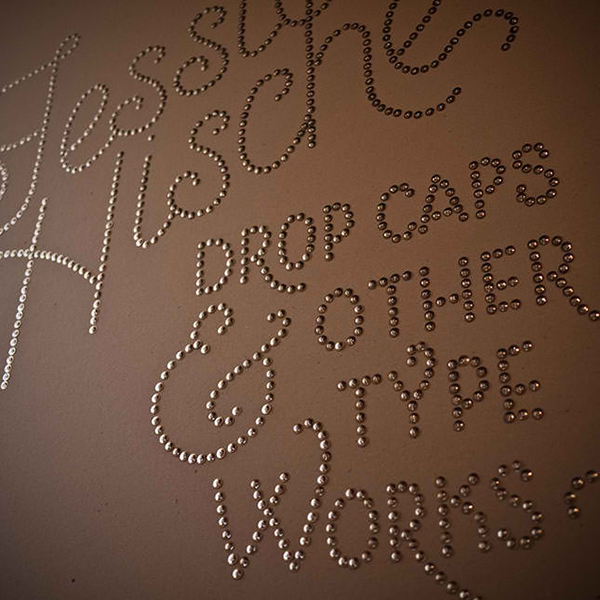 This one is really neat! Sketch the letters on the wall and put thumbtacks following the lines.
20. Quilled Monogram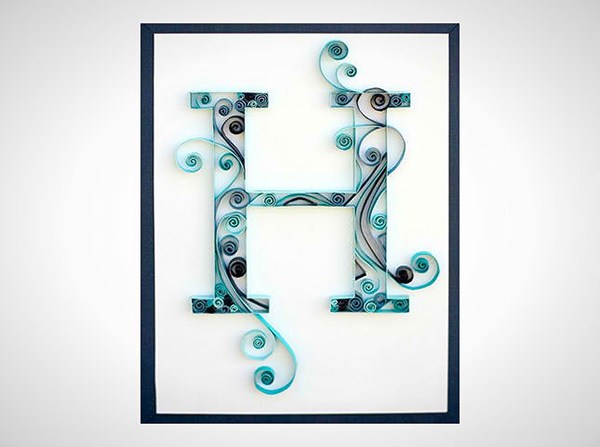 Paper quilling is indeed fun! You can make many letters if you want to but of course, that would require more effort.
Let your walls speak for you with typography wall art! You can do it in whatever way you want. The DIY ideas above are enough to fuel your ideas on what you can do with your own wall art decor! You can also try other wall decors as well if you are not into type. But whatever you do, as long as you let your creative self express what you want, you will never fail! Want more DIY Ideas? We have a lot to show you so be back for more here on Home Design Lover!