Unique Ceramic Clay Pixel Vases and Lights by Bond
We are all familiar with pixels since it is associated with the computer and we are all using the computer in doing our work and school work for those are still studying. During the period when computers where just new, images would come with large pixels and are obvious in the eyes. These days, computer graphics became more and more crisp as pixels became smaller. But then, the 8-bit technology is a valuable part of history and still inspires different works of art just like this Pixel Vase and Lights.
The Pixel Vase Landscape for Swing Gallery is a homeware design from Julian F. Bond who made use of a mould that he created in 2010 for his MA. He creates vases and lights that have square digital pixels into it. The architectural structure are built like sugar cubes. The British designer experimented with different processes of production through his post-digital expression. The result are unique vases and lightings which we will show you below.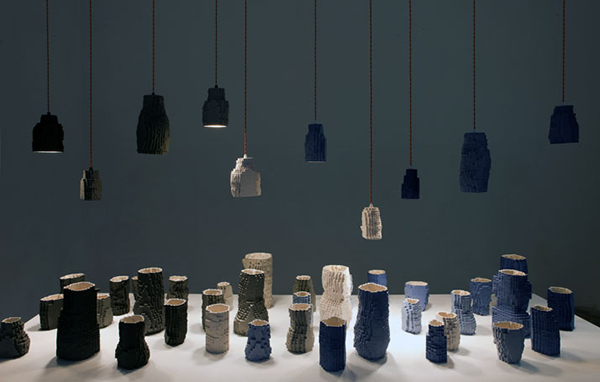 These are the pendant lights and vases which are made through a molding machine designed by Bond. It sure looks different.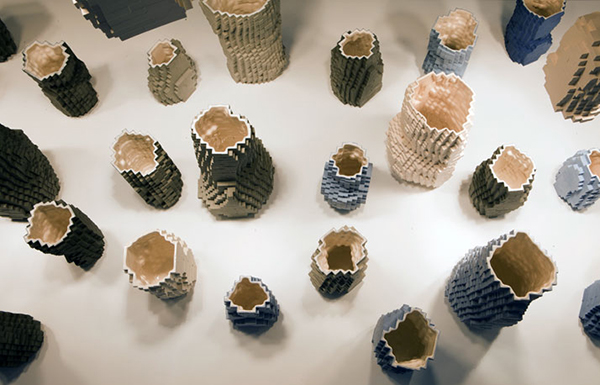 The vases are produced using a colored slip and only glazed on the interior. With this, a crisp finish is created that shows the detail of the molding process.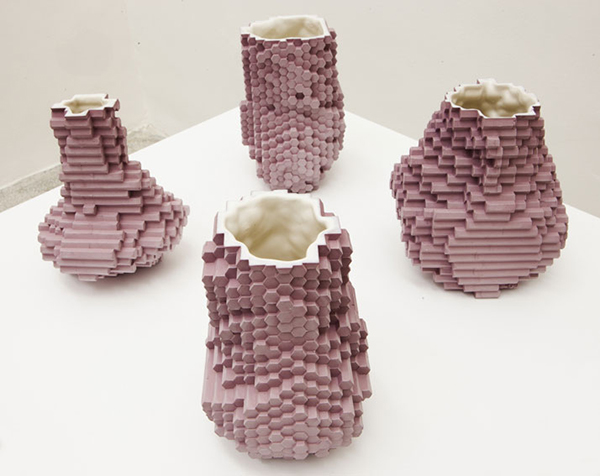 The vases made from ceramic clay come in different colors and styles. I guess each one is different from the other.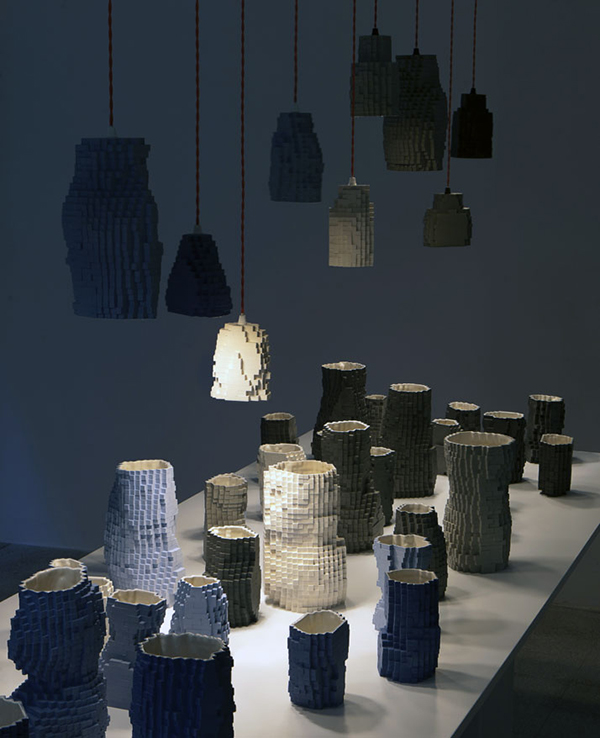 The designs have long pattern repeats so no two items are the same while their shapes remain uninterrupted.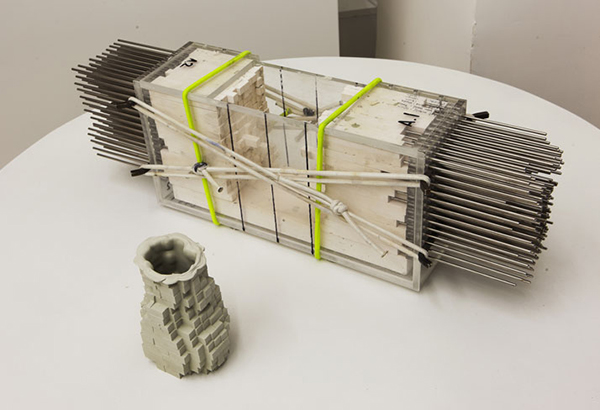 The pixel casting machine is made up of over 1300 individual plaster sticks. The sticks are separately adjusted to create unique designs. This machine is already the second version of this original machine.
With what Julian F. Bond created, we can see that even traditional ceramic clay can be created into something totally unique. You can now adorn your spaces with vases and lights like this. This can even be nice for your office especially if you are into computer works. Or this could also be great as an addition to your collection of vases.