Entre Lineas: Dramatic Light Illuminates from Folded Book Pages
Many of us love reading books. As a matter of fact, there are some who have their own home libraries while others collect every single book they have read. Well, seeing books around us is a manifestation that we have that yearning to learn forever. It is nice to see books in our shelves or in wherever you place it. But you can also use books in other ways too. I have seen those who created planters using books, vases and others. Today, we are going to show you a lighting that made use of pages from old books.
The lighting is a brainchild of Margarita Navarro and Ludwig Slezak who started working together in their studio during the year 2008. But they have done other work collaborations before that too. They designed Entre Lineas which is a Spanish term for "book lines". It is named this way because lights comes out from the folded pages of the book or the lines of the books. Come take a look the lighting below:
The Entre Lineas is a result of a combination of craftsmanship and industrial processes.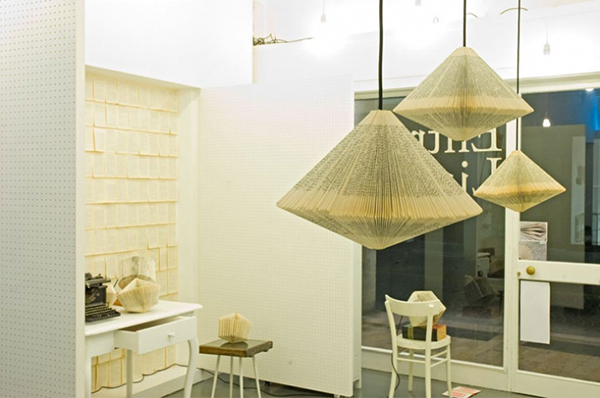 It also showcases a fusion between tradition and innovation.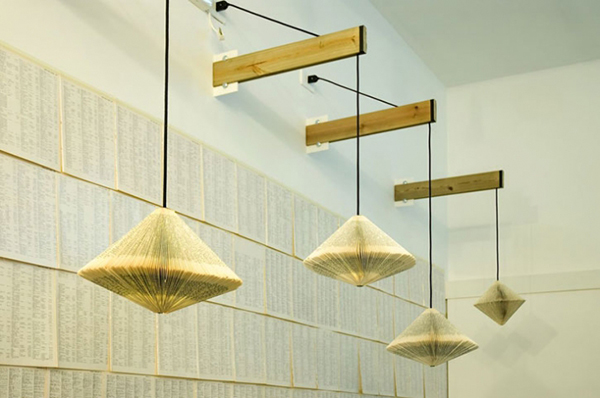 Each page of the book is meticulously folded to create a beautiful lighting.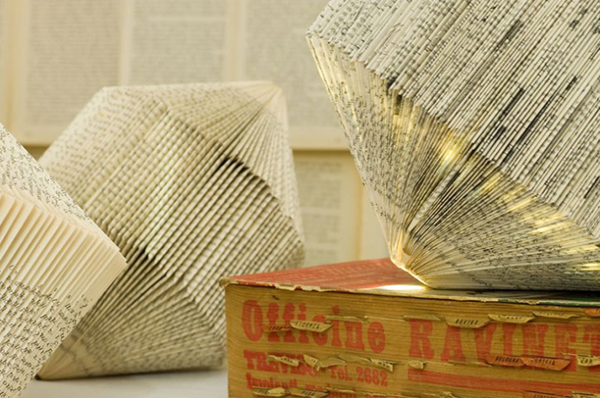 A closer look at the folded lines of the book where you can still see some of its texts.
The lights remind me of some origami artworks and lanterns created with folded paper.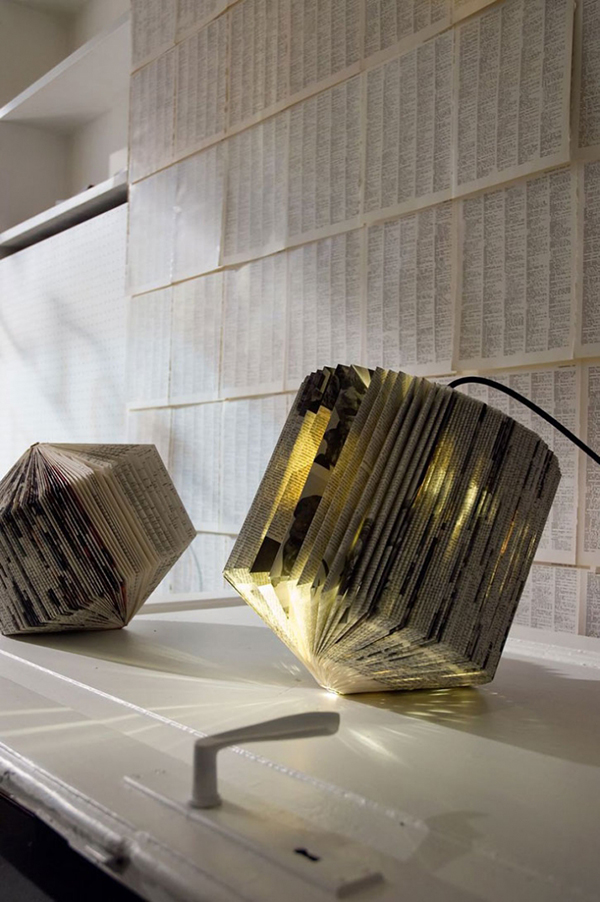 Look at how gorgeous these lights are when lighted! I'd love to have one in my library or breakfast nook.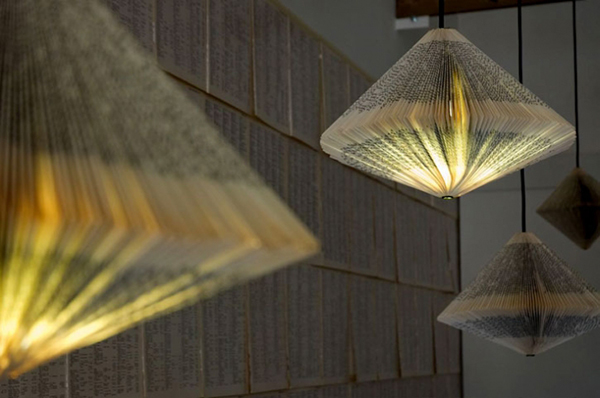 The light illuminates through the lines of the folded pages of the book which sure is an interesting thing.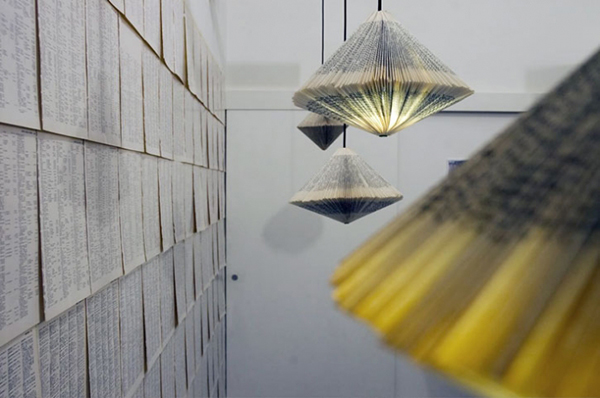 The project also shows that an ordinary object can be elevated to a work of art.
I actually think that this lighting is cute and lovely. And yes, it is very unique too. This is designed by mnstarls.com – MN*LS and we can see that the result of their collaboration is amazing that they were able to come up with such an impressive lighting as this. Aside from the lighting, sculptures are also available too with a similar design. They would surely match well together!