15 Ceiling Lighting To Charm Your Home
Looking for that perfect lighting fixture for your home? Well, look no further because today, we have a fascinating list that might surprise you! Today, we cooked up a list of 15 Ceiling Lighting that will Charm You. Not only are they "charming" as stated on the list title, but also wonderfully designed.
This list is a combination of simple, contemporary to a bit of a modernized versions of the common lighting fixtures we see online, on the television and our local home depots. The 15 Ceiling Lighting that will Charm You will surely inspire you in picking up and choosing the most practical and beautiful lighting that will suit your needs, take a look!
Argos Ceiling Light with Crystals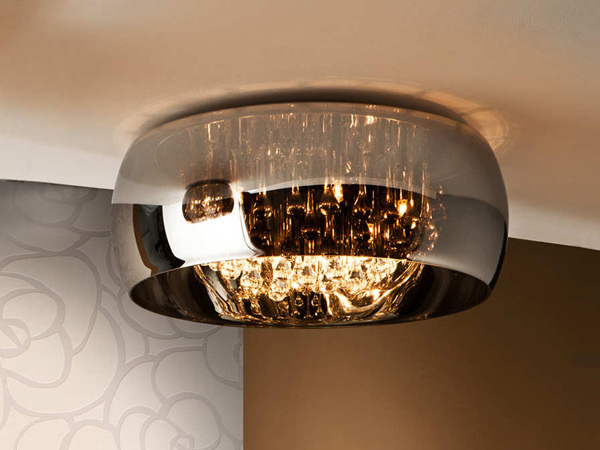 Look at how stunning Argos is. The crystals made it classier and more sophisticated which would definitely fit a contemporary to a modern home.
Ceiling Lamp Modern Lighting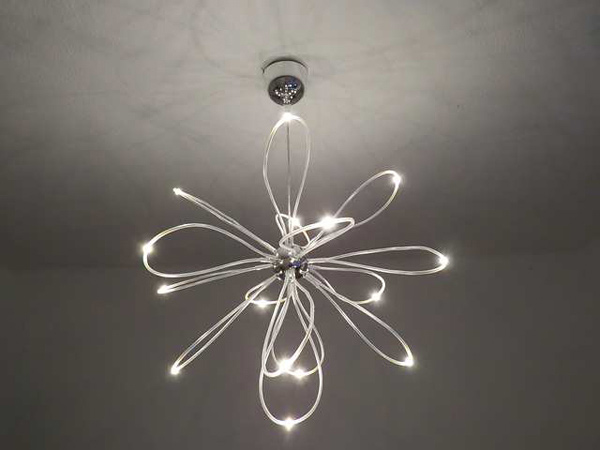 If you can imagine the neon lights we see in bistros and bars, this ceiling lighting is a bit of the same kind except that the designer created it to be more wonderful and perfect!
Chandelier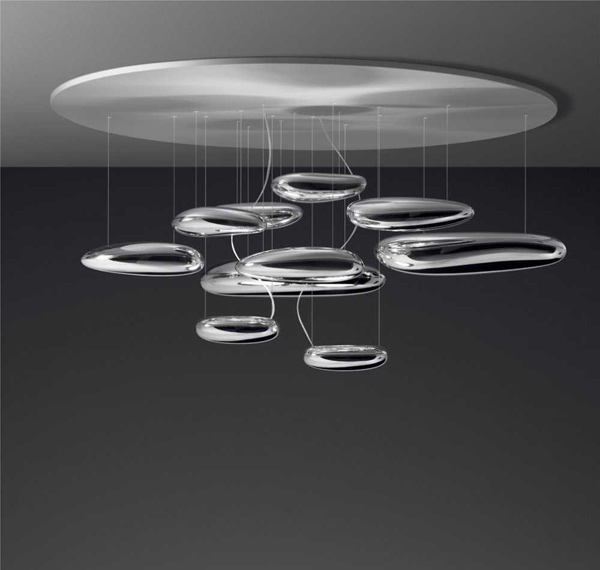 We may have featured a ceiling lighting similar to this, don't you just love this piece?
Contemporary Artcraft Contessa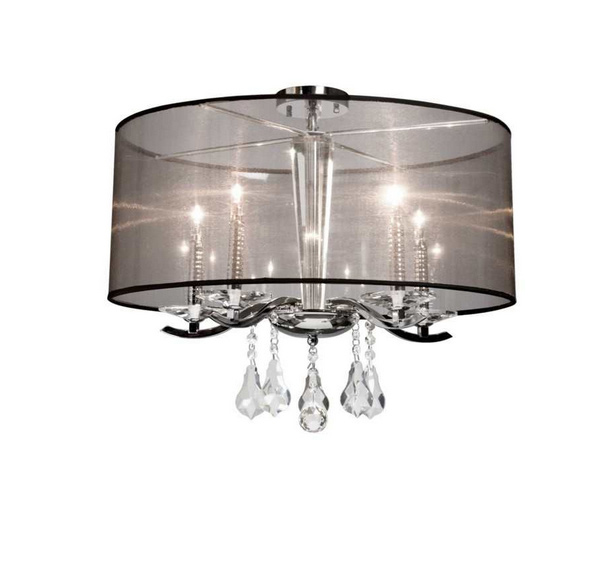 The alluring Contessa collection has an enchanting glow when illuminated. This four-light flush mount chrome ceiling light features a black tinted organza shade with delicate pure crystal droplets below that add a touch of elegance to this transitional style.
Corona 10″ Wide Crystal Ceiling Light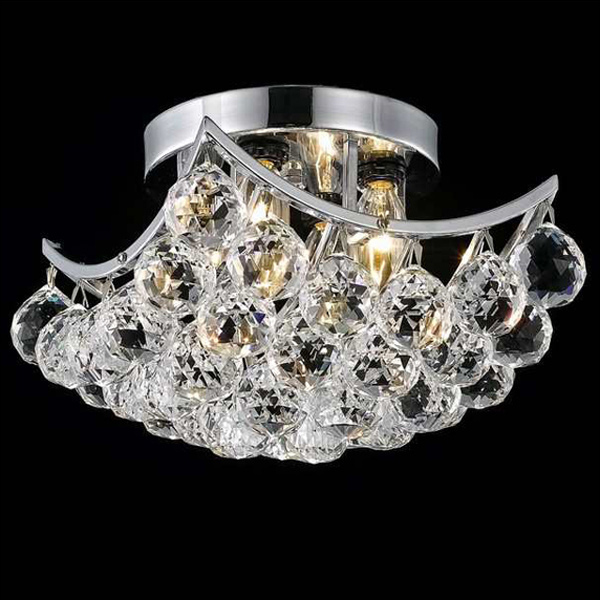 The Corona semi-flush mount crystal ceiling light features medallions of clear cut crystal hanging off a curved chrome frame. Chrome mounting hardware adds a modern touch.
Cubox 3 Ceiling Light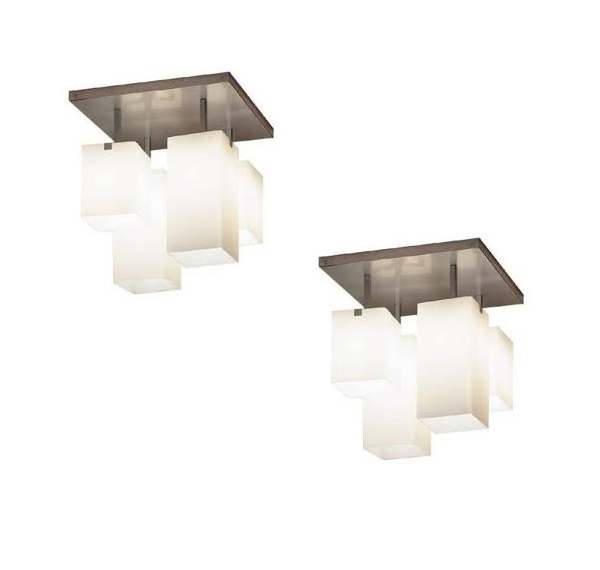 he Cubox collection of luminous cased opal glass cubes. Minimal square tubing frames are finished in an industrial silver powder coat with details in polished chrome.
Directoire Flushmount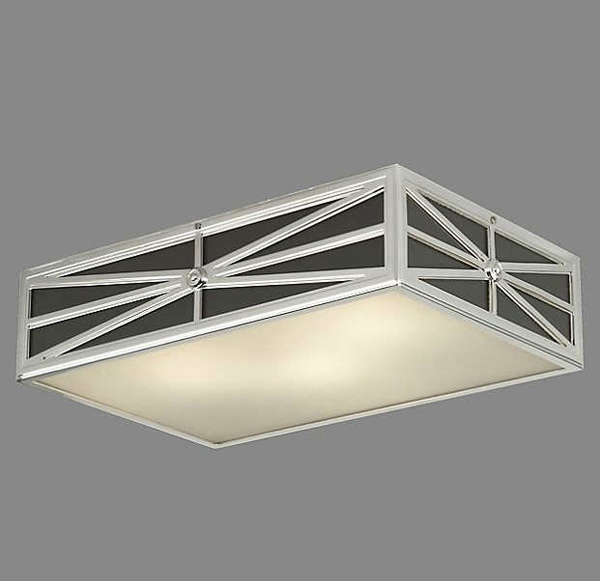 This stunning ceiling light manages to have deco, regency and modern style all at once.
Extra Large Olive Leaf Ceiling Chandelier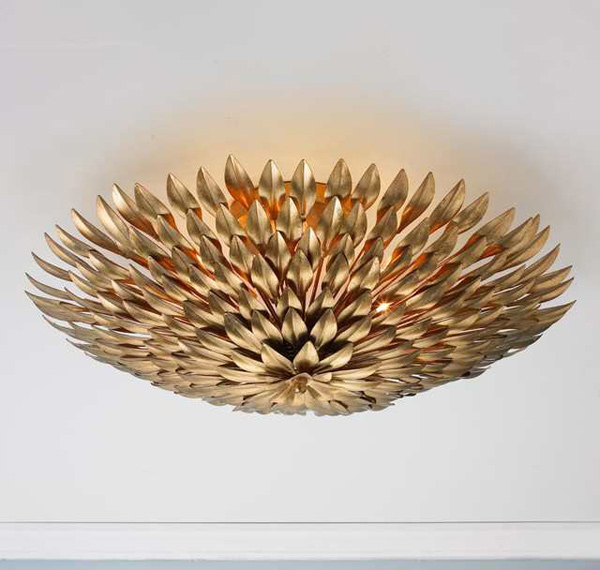 Golden metal olive leaves and branches spray out into a circle for a dramatic statement in large foyers and spacious living areas. Great for lower ceiling rooms as well.
Morosini Flat Wall Light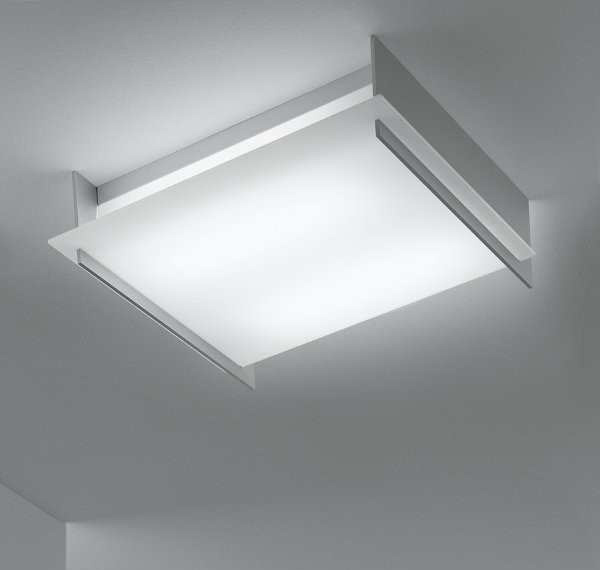 This is a simple design that is adaptable to any location you would want to place it in.
Obi Ceiling Light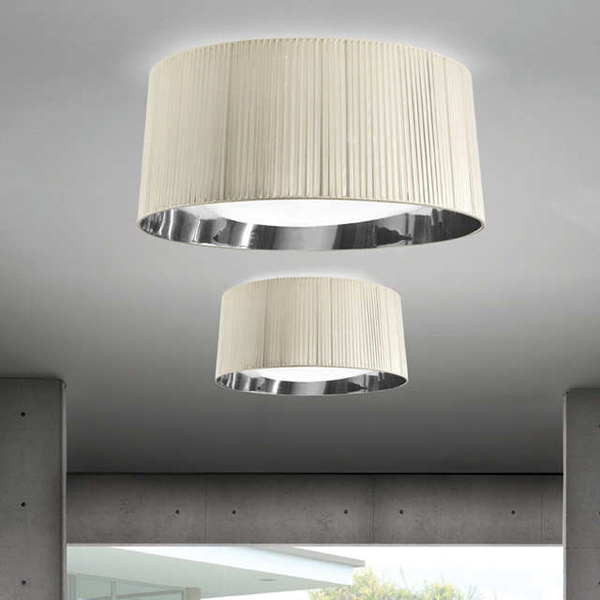 Complete lamp collection with chrome-plated fittings. The lampshades and the canopies consist of silken ribbons available in ivory or black and of a semi-reflecting chrome-plated finished sheet inside.
Opla Ceiling Light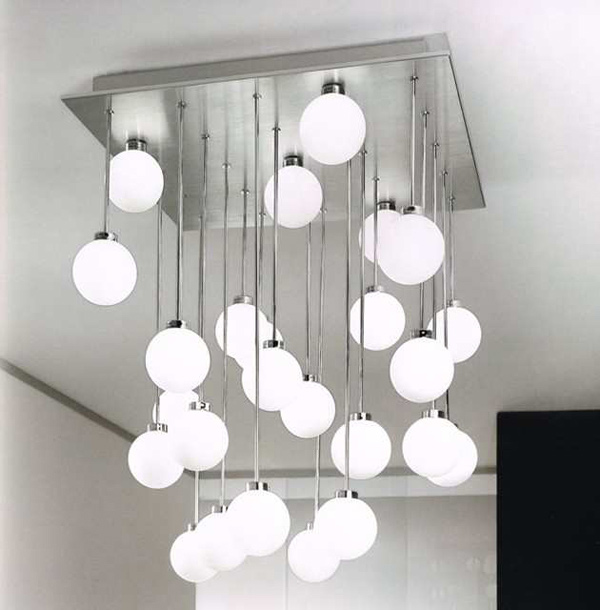 The metal frames hold the round glasses altogether. It's simple and pretty enough for a contemporary home or office space.
Forms in Nature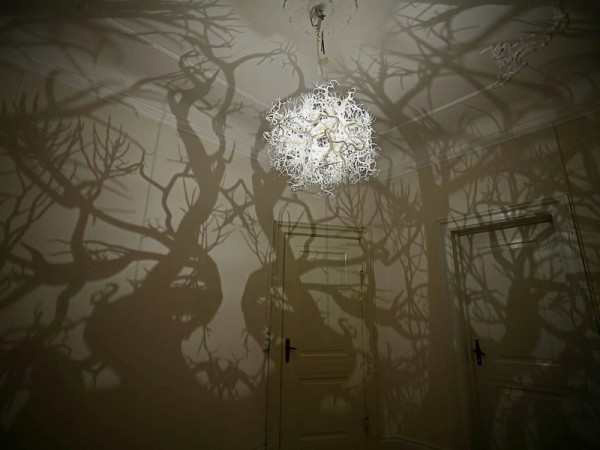 This is a perfect lamp for you if you love something different and unusual. It has a miniature sculpture of tree and root system, creating oversized forest-like shadows onto walls and ceilings in the space in which it hangs. These shadows can make your room looks scary but interesting.
Galassia 26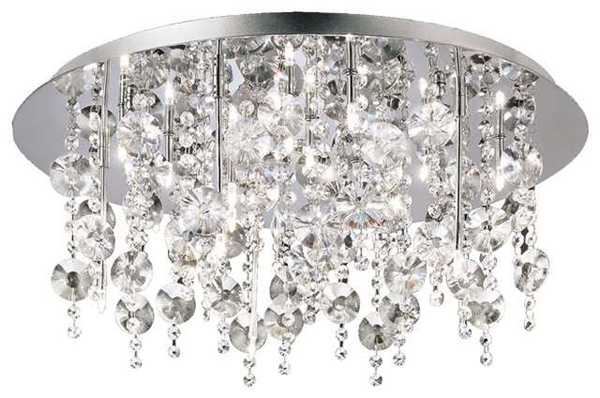 A flat round canopy in chrome finish hugs the ceiling and from it strands of Asfour lead crystal beads dangle.
Nenfa Lamp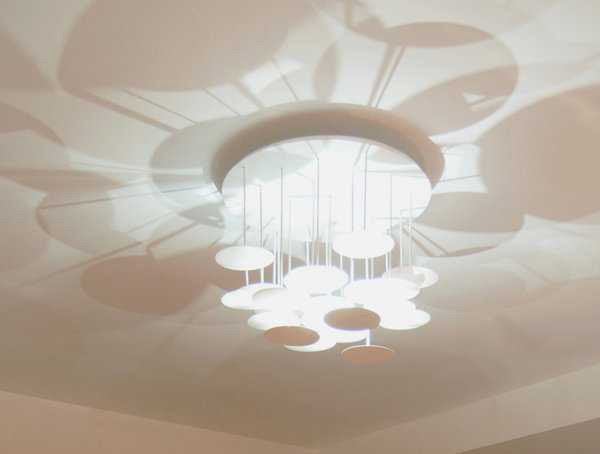 Inspired by nenuphar (water lily) plants, this ceiling lamp will bring a beautiful light effect in your interior.
Notch Pendant Light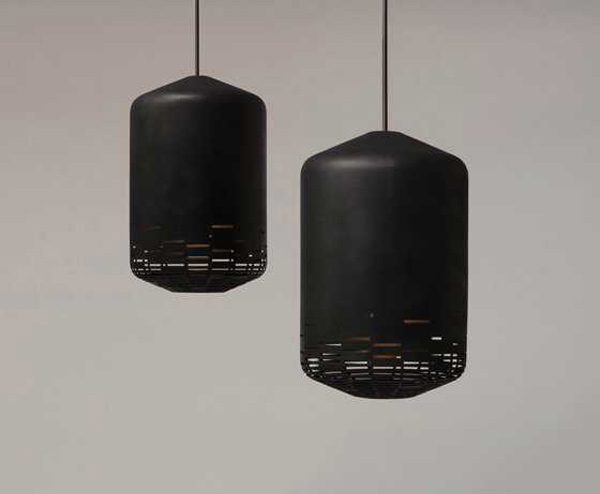 It looks simple and minimalist, but when you lit on this lamp, you can see its modern and interesting light effect on your floor. Notch plays with contrasts and unites them in one shape.
Don't you think that the list was wonderful? If you did, please do not be shy and hit us with those comments below! Here is another list which was created before that we believe can further help you in the choices you need to be doing about your lighting – the 15 Silver Drum Flush Mount Ceiling Lights! We sure hope that the 15 Ceiling Lighting that will Charm You did in fact charm you! Have a great day ahead of you guys!