15 Fun Animal Wall Decals for Kids Home Spaces and Nurseries
Aside from the usual spaces in our homes for eating, entertainment and relaxation, we also allocate rooms for our little ones. They have their own bedrooms and if there are spare spaces in the house, we also give them their own play room and study rooms. Even nurseries are decorated well too which is a manner of expressing our love to our kids. With that, we would decorate these areas to fit their taste as kids. And in decorating, we can do that in many ways just like adding wall decals to these spaces intended for our kids.
A wall decal is the perfect way to add color to any child's wall decor. One favorite motif for a bedroom or playroom is a jungle, safari or just any animal themed design. The sight of cute animals make kids feel excited especially if they come in different colors and fun designs. We have collated some animal wall decal for kids. We assure you that they are overloaded with cuteness! Even a lion looks so tame and a monkey looks so charming! You'll know what we mean once you see what we have for you below.
Forest Woodlands Decal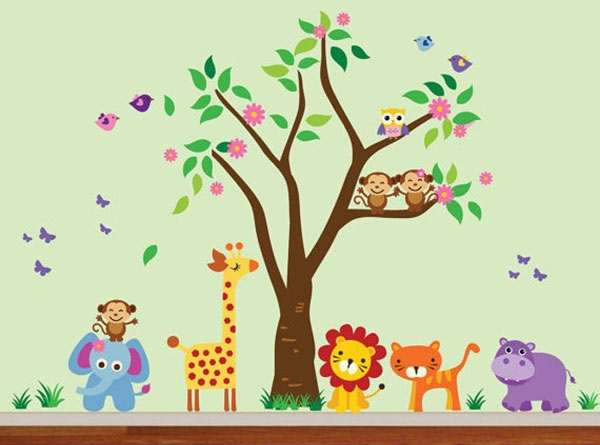 Overly cute! Just look at the sweet smiles of the monkeys and the royal look of the lion! Even the birds are pretty too!
Safari Tree Jungle Animals Decal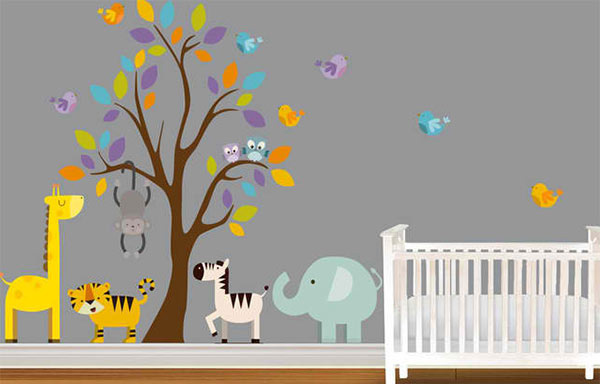 Like the previous one, this also features a tree and the same cute animals but of different design.
Tag Along Elephants Wall Art Decal Kit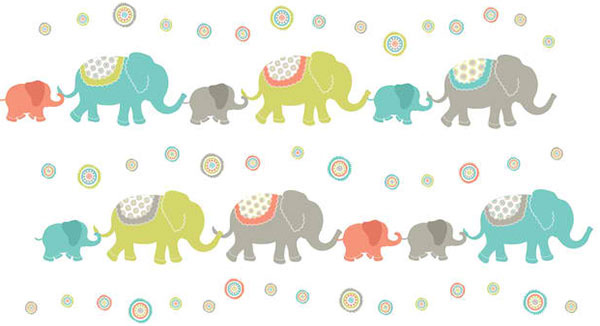 These elephant decals are irresistible in nursery Decor, symbolic of strength and good luck. These are made from fabric accents and global chic polka dot decals.
Jungle Nursery Set of Wall Decals Set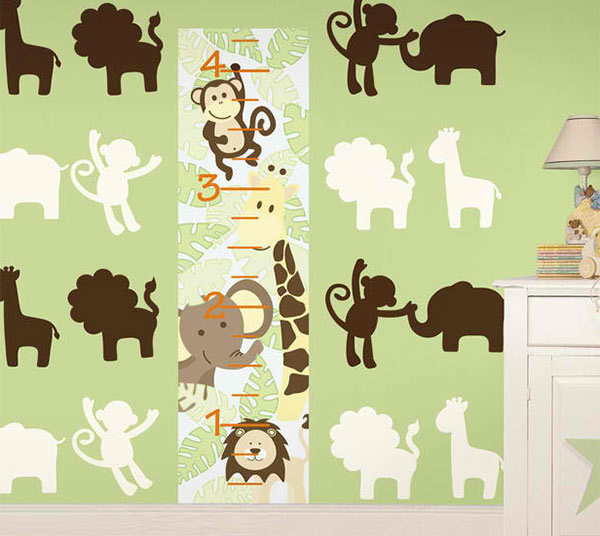 A jungle set that comes with a growth chart and eight 13″ Ivory Jungle silhouettes (2 giraffes, 2 lions, 2 monkeys, and 2 elephants), and eight 13″ Espresso Brown Jungle silhouettes.
Giraffe Vinyl Wall Decal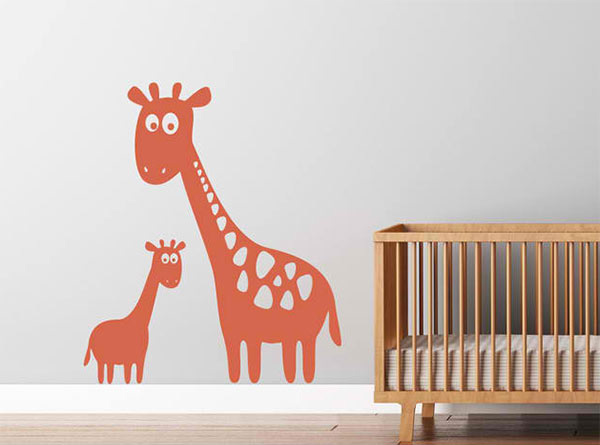 A mommy and baby giraffe is up in the wall. Perfect for a nursery!
Forest Animals Wall Decals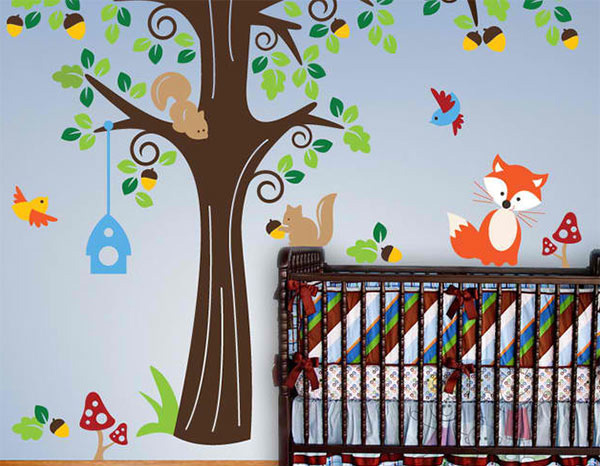 A playful and whimsical wall decal that will add so much fun to a kid's bedroom and a nursery too!
Jungle Animals 3 Wall Decal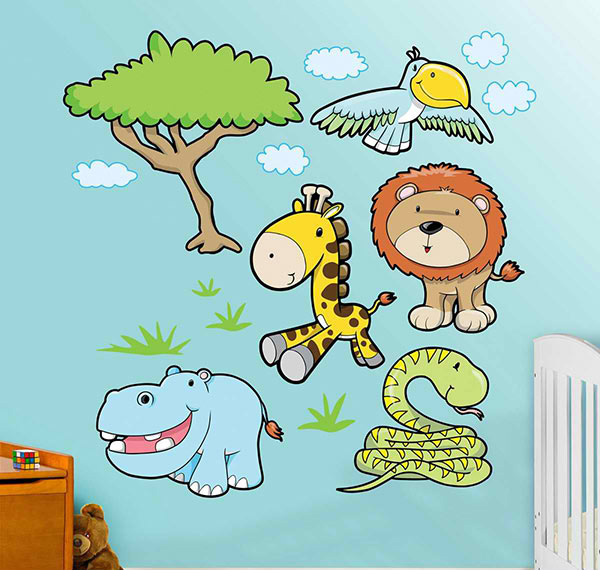 High-resolution 3D graphics that are constructed from tough, tear and fade-resistant vinyl. This is very cute!
Jungle Friends Wall Art Decal Kit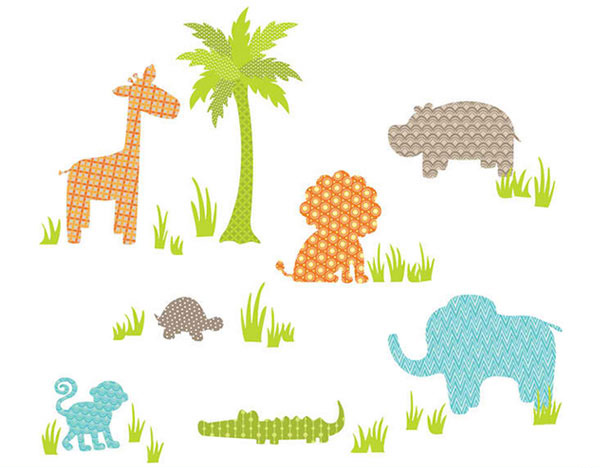 Create a playful, environment for your child with the silhouettes of some wild animals in lovely funky patterns.
Kids Wall Decal Jungle Wall Sticker – 6
Another theme with a tree and our fave animals. They look really charming here!
Pandas Play in Cherry Blossoms Wall Decal-Wall Sticker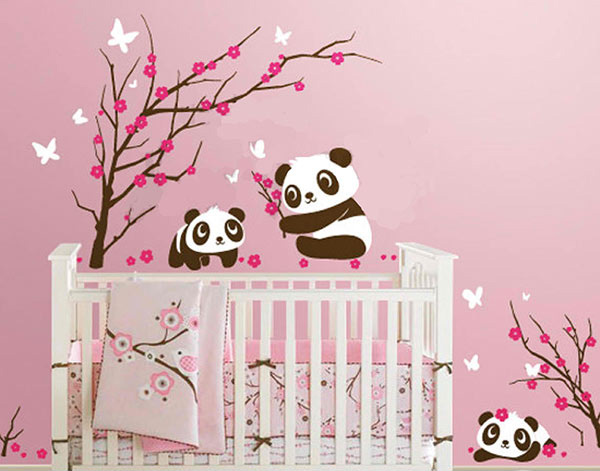 Feel the love from Cherry blossoms and these sweet Pandas! This would give a different twist to a bedroom.
Animal Pyramid Wall Decal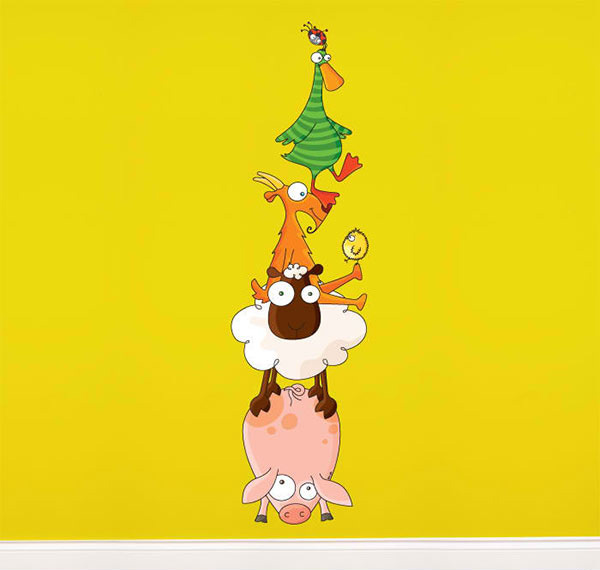 These animals seem to be in a circus as they create a pyramid. And yes, they look cute too.
Wall Decal Giraffe Wall Sticker Animal Wall Art – T3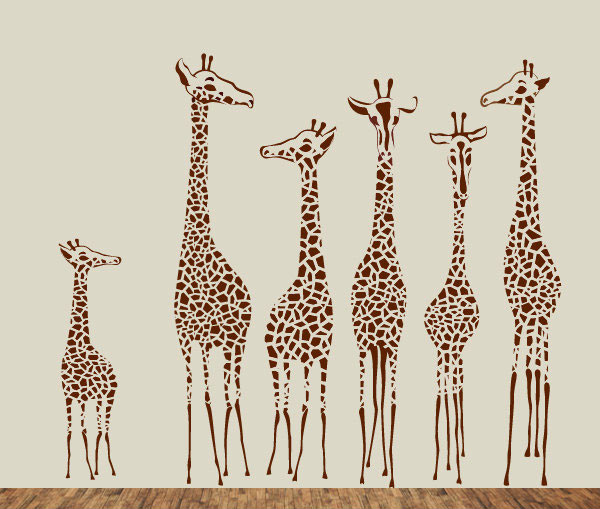 Love giraffes? Then, this wall decal is the one for you! A family of giraffes can decorate your walls.
Mommy and Baby Chicken Wall Decal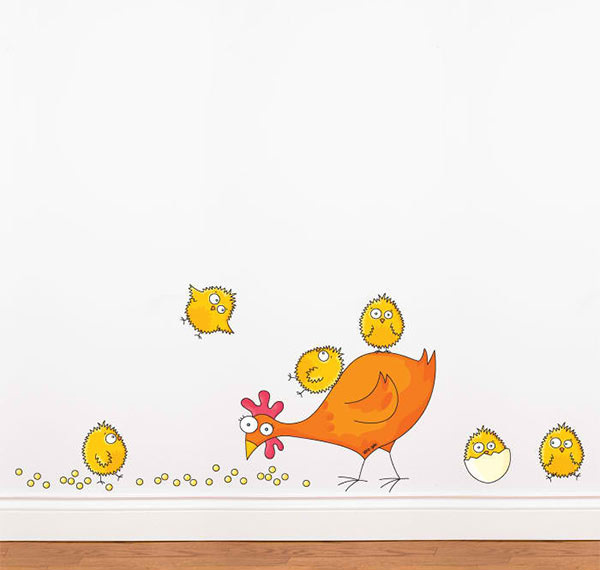 Mommy chicken is having a great time with her little chicks! What a fun wall decal!
Giraffe Wall Decal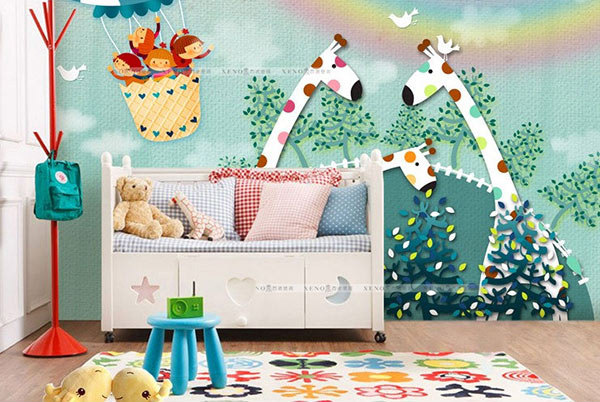 We love the whimsical look of this one and the embossed feel of the wall decals. The colors are lovely too!
Animals Listen to a Story Wall Decal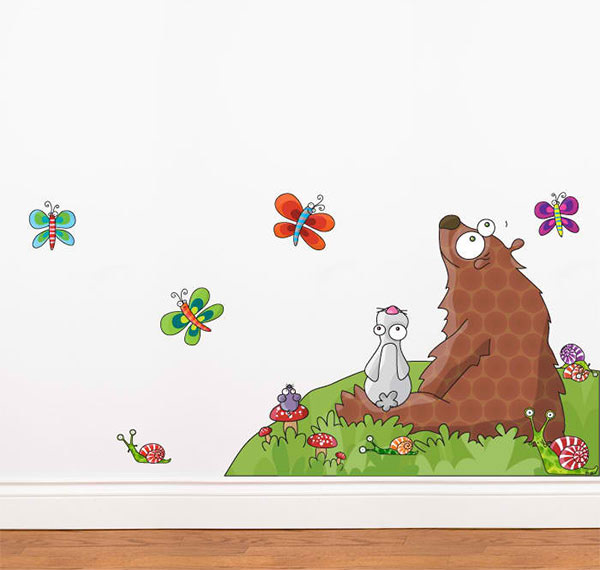 These fun and modern wall decals feature animals that are like listening to a story. Guess you have another addition to your audience of your kid's bedtime story.
These sure are cute wall decals for your kid's bedroom, nursery, playroom and study room! We even think that this can also be perfect for a pediatrician's clinic! What is good about these wall decals is that they can be reusable. You can transfer them to other areas of the house whenever you want to without destroying their look and their quality. If you need tips, you can refer to our tips on how to choose wall decals. You can also look into other wall decals just like those that are especially designed for the dining room. Wall decals are really lovely additions to the interior and they come in so many designs too!