15 Awesome Dining Room Wall Decals
Who says you cannot add wall decals to a dining area? Well, a dining area doesn't have to be boring. You can enhance its look in many ways. You can add a chandelier, a buffet table with some display, an accent wall and others. When you decide to add an accent wall, one inexpensive way is to use wall decals or wall stickers. This can bring in a personal statement for your dining area.
We will be featuring some dining room wall decals that will surely upgrade the look of your dining area. You can observe that these stickers vary in style. Some of them are quotes, others are abstract design still others are just cute designs that will make you love your dining area even more. It can even create a better ambiance for dining with guests and the entire family as well.
Watercolor Birds on a Wire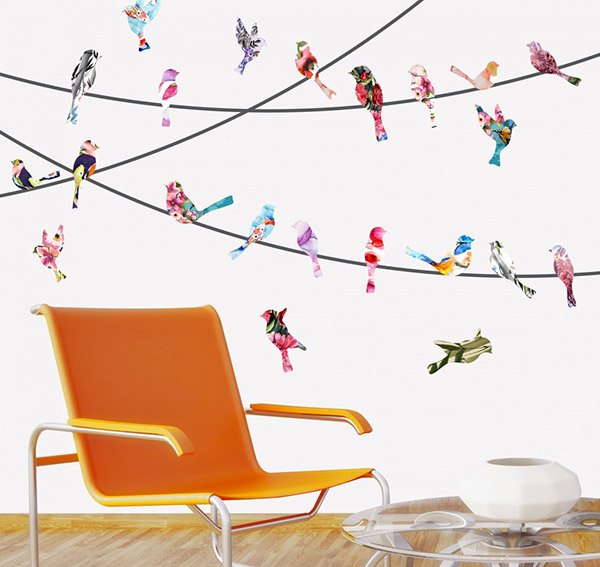 Beautiful birds in different colors invading the walls of this dining and breakfast nook.
Together Is a Wonderful Place To Be Wall Quote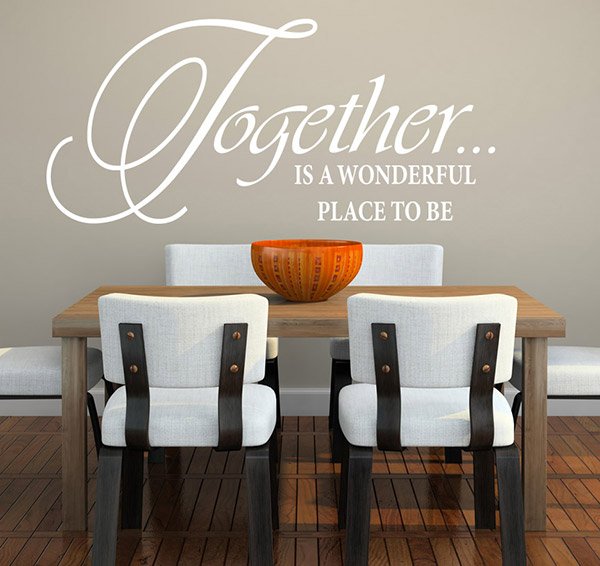 Dining together is one of the best things in life. Having this wall decal could encourage the family to eat together and develop the family bonding.
Laugh Out Loud Dining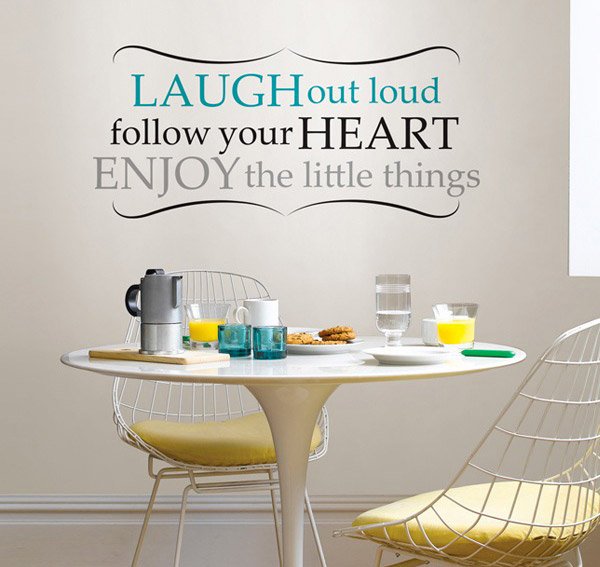 A beautiful wall decal with equally lovely words in it would certainly enhance the look of this dining area.
Traffic Lights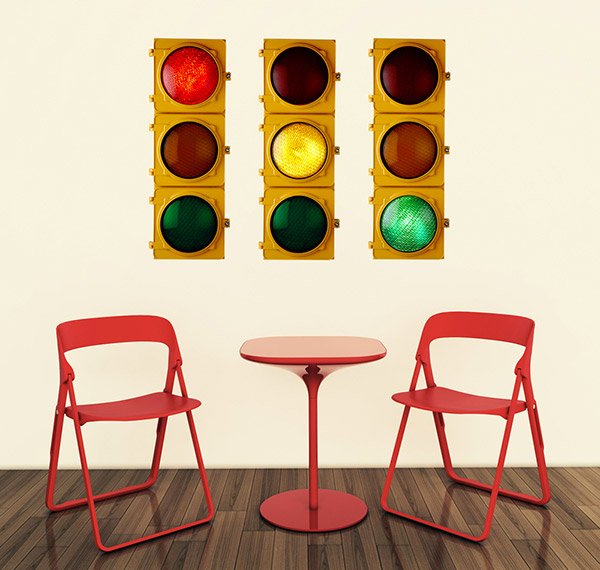 Well, you really don't have to stop, look and listen while eating but you do need to stop for a while and do a bit of chitchat with the person you are eating with.
If A Heart That Loves Is Always Young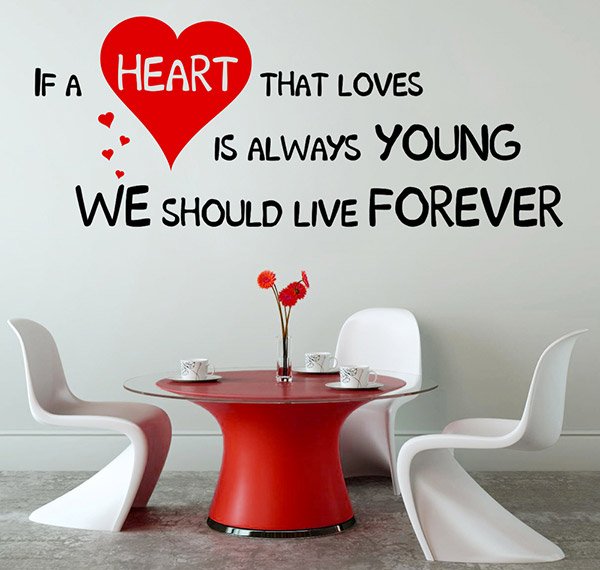 The red table's color was repeated with the hearts on the walls creating coherence in its appearance.
Love Brings Us Home Wall Decal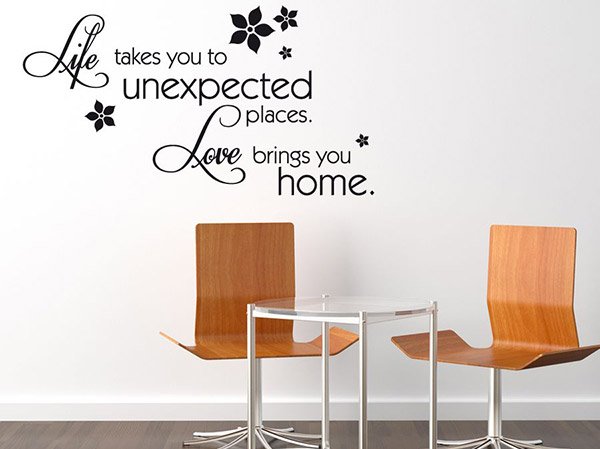 A contemporary dining area was made even more beautiful with this decal that talk about life and love.
Too Many Shoes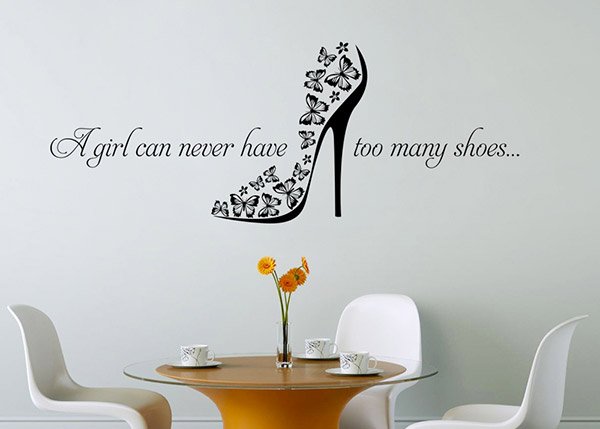 This one indeed adds a personal statement to a dining room since we are talking about shoes!
Eat Drink Enjoy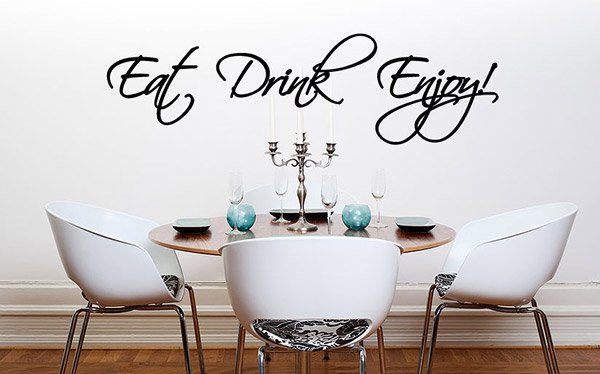 This is a quote that could encourage you to eat and drink more. Well, be careful not to eat more than enough!
Dining Room Feature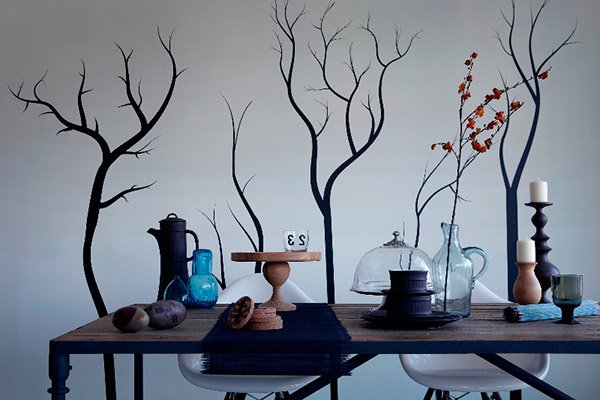 We love this wall decal mimicking the look of tree branches. It is like adding nature's touch to the dining room.
Bless the Food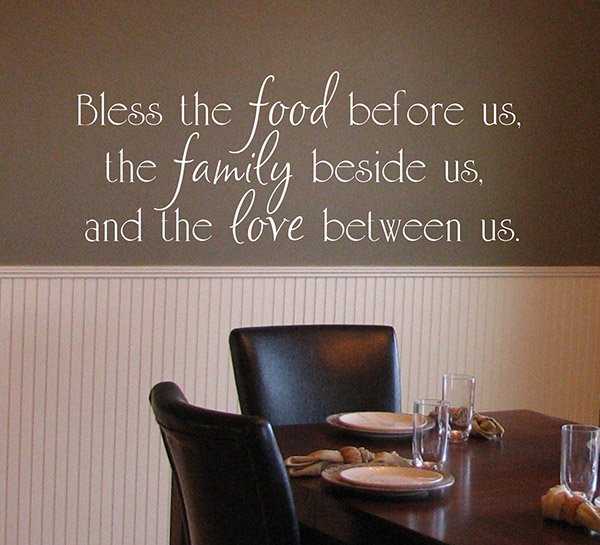 A family deserves a blessing but it has to be prayed and asked for. A wall decal that reminds the homeowners of how blessed they all area.
Banksy Chicken or the Egg Decal?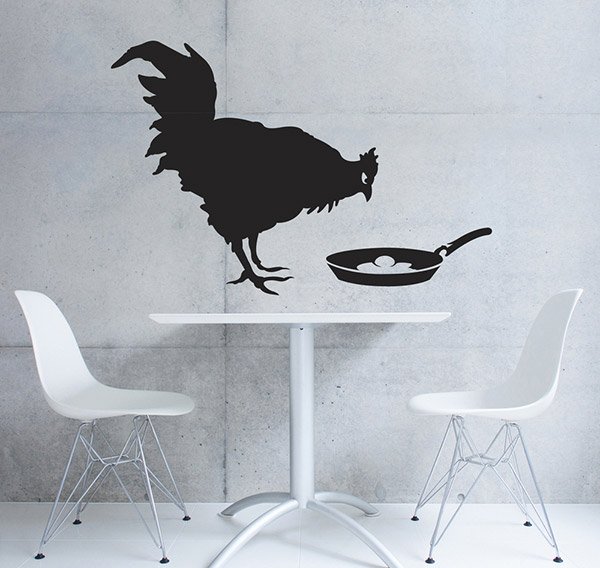 Who came first? The egg or the hen? Conversations like this will surely send you to unending talks!
Eat it or Starve Square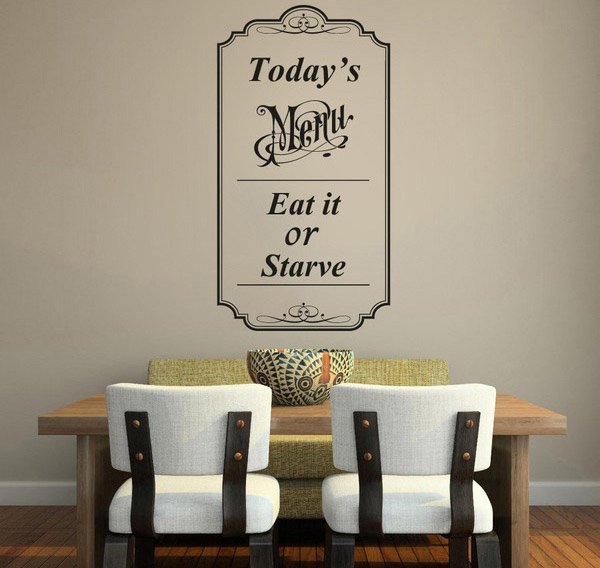 A wall decal that is indeed perfect for the dining area!
Dining Cutlery Silhouette Set Wall Art Decal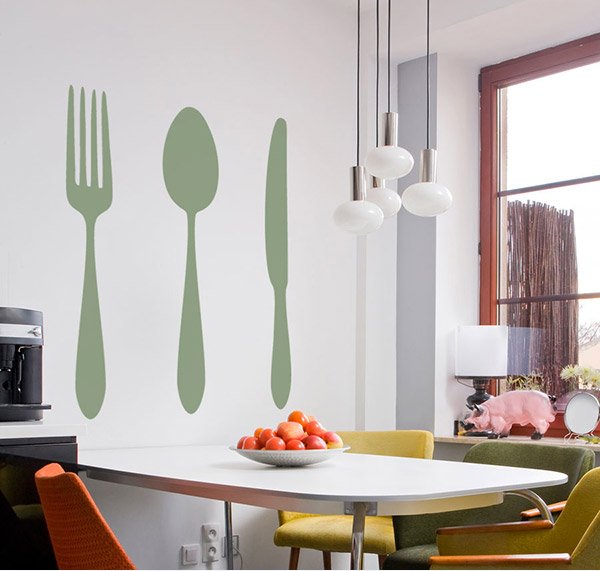 Ahuh. If you are looking for a wall decal that screams "eat", then this is the best choice!
Famous Old Dudes World Map Wall Decal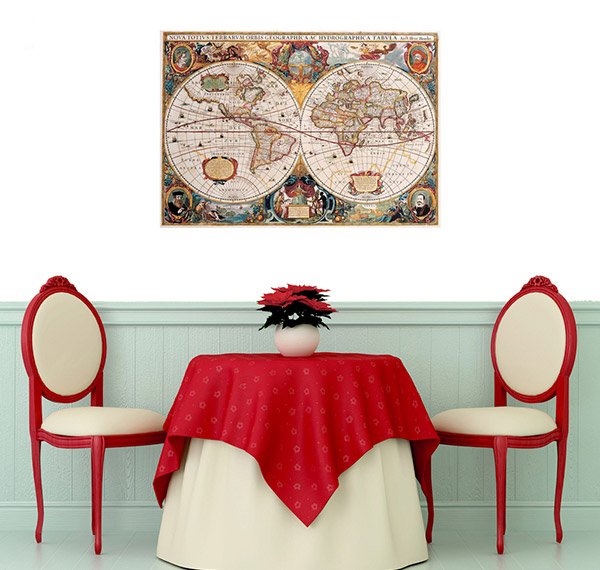 Discover the world's beauty with a vintage map on your dining room's wall.
London Montage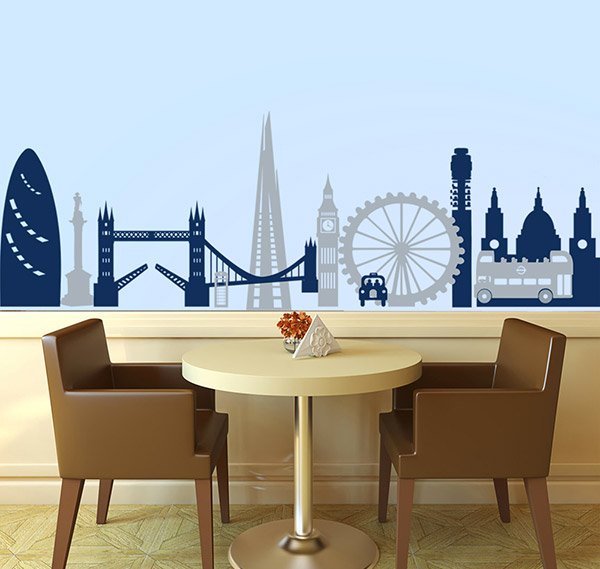 What could be lovelier than this London Montage wall decal? This come in different colors too.
What can you say about these wall decals for the dining room? They sure are lovely and creative! You can also request for a customized wall sticker if you want to. Adding these stickers will not just revamp the look of your dining area but it can also save you a lot of money as these are not as expensive as adding a brick wall accent and other designs that you can think of. But yes, you can just leave it plain with paint.