20 Dining Rooms with Brick Walls
It is indeed amazing how we can add various touches to our interiors in whatever way we like. It can be done merely by adding some decorations and accessories but it can also be enhanced by adding some touches on the walls like repainting, wall papers and many others. One way of giving life to our interiors is by adding brick wall accents or retaining brick walls that are used for the walling.
Some people may not like this idea but if you get to see the pictures we are about to share to you, you will be able to realize that it actually looks good. We have already shared some pictures of interiors with exposed brick walls but this time, we will show you that of the dining room. Scroll down and check on the list:
Dining Room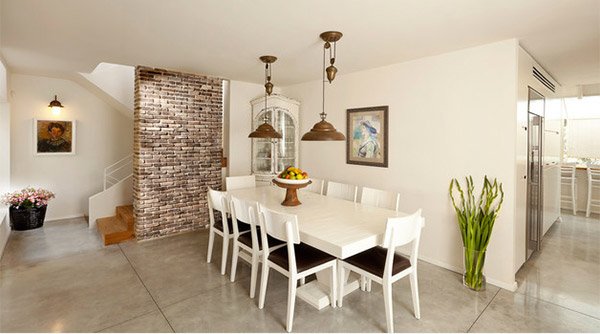 This dining room looks clean in its use of white colors not just for the walls and ceiling but also for the furniture. But the accent wall of bricks is also a good addition.
Charlie Design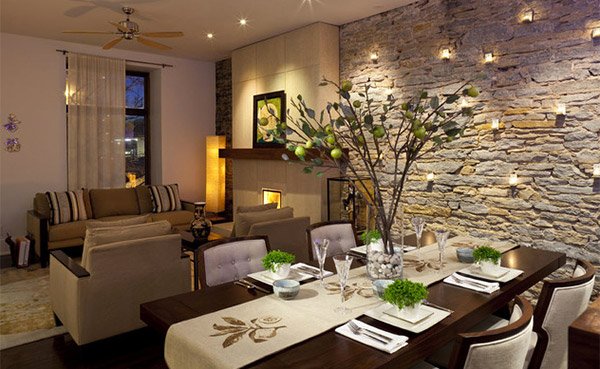 A contemporary interior with greens and browns. You can notice the creative distribution of lights on the bricked wall area.
Loft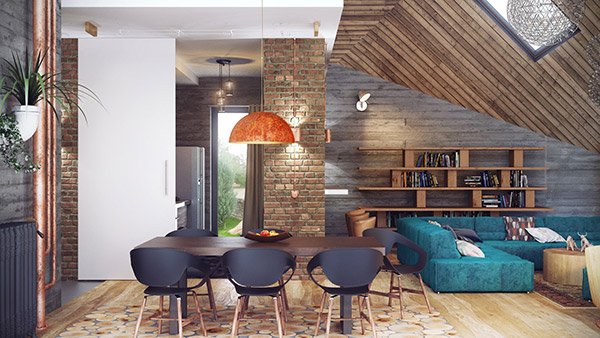 If you'll get to see the other parts of this loft, you will surely be impressed. A view of the dining area can already show a good spot.
Lovell Kitchen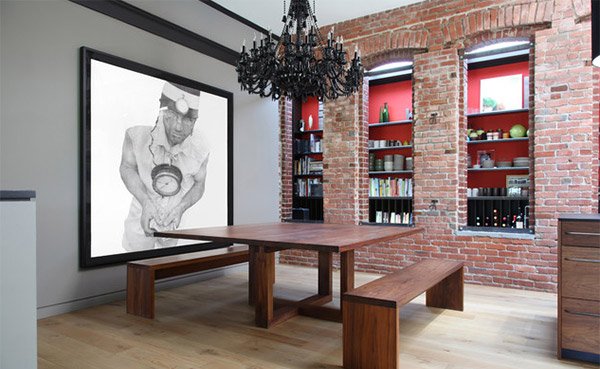 This interior is like a scene from the old times but the sleek furniture kinda gave it a modern touch.
Dining in Lilac Tones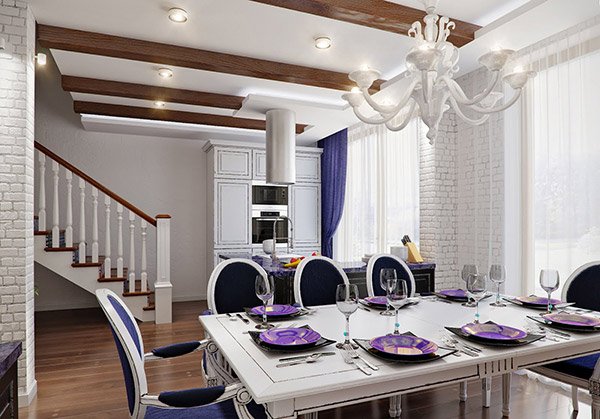 Lilac is indeed beautiful but with white to pair with it makes it look even more dashing.
Hilltop Retreat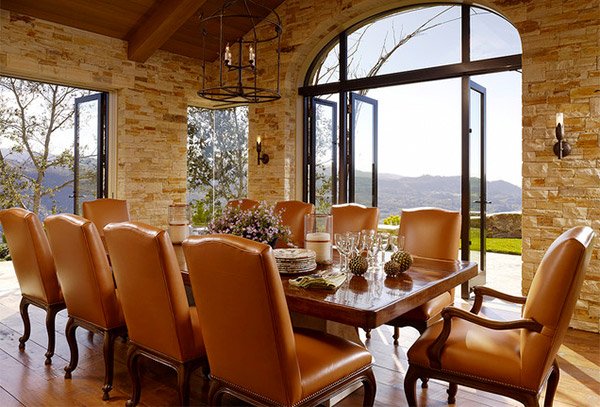 A traditional space with stones on the wall. The furniture used seems to have the darker shade from that of the brick wall.
Daniel Shapiro: Pittsburgh, Pennsylvania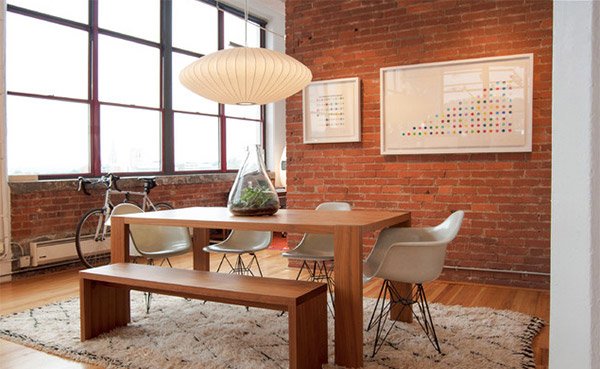 This dining area is simple but it also look artistic at the same time.
Kitchen Coffee with Milk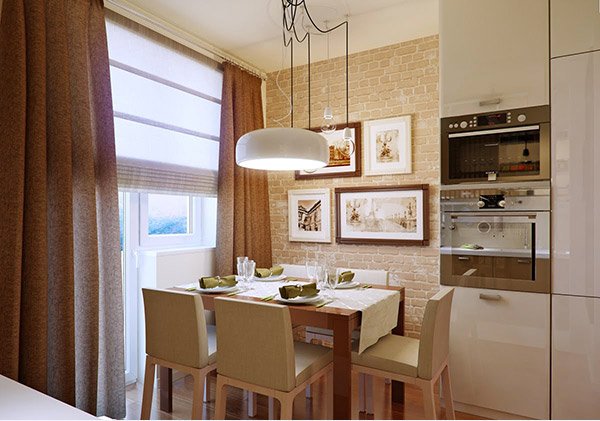 Talk about a small dining room! This one is pretty small but the design shouts big time!
Home Nest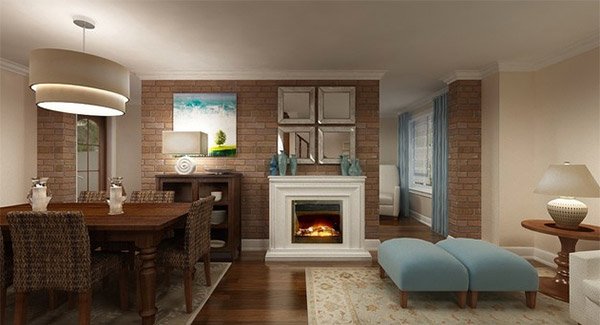 A dining area that looks silent and serene because of that white mantle on brown brick wall.
144 Duane in NYC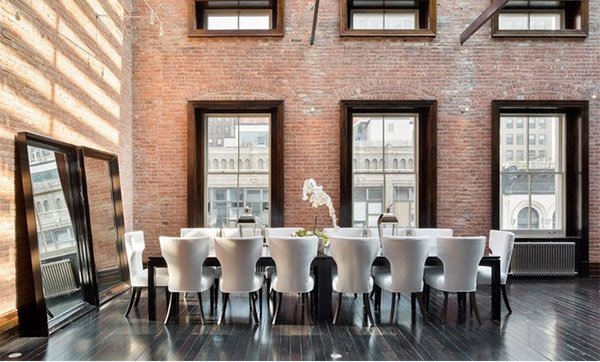 This space sure is lovely! The exposed bricks played a huge role in giving this room a classic touch. The dining chairs are gorgeous which also added life to the entire look.
A Private House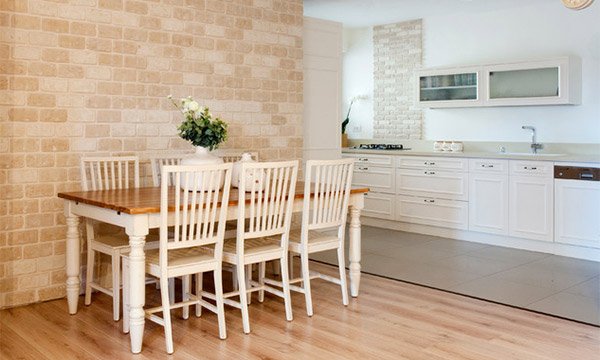 This is a simple pace but the brick feature wall made it look more beautiful.
New York City West Village Loft Luxury Renovation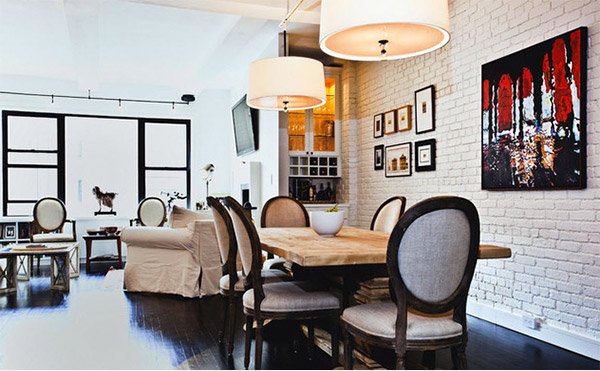 Having a brick wall dining room with built-in bar is certainly a nice way of renovating this loft.
Capitol Hill Row House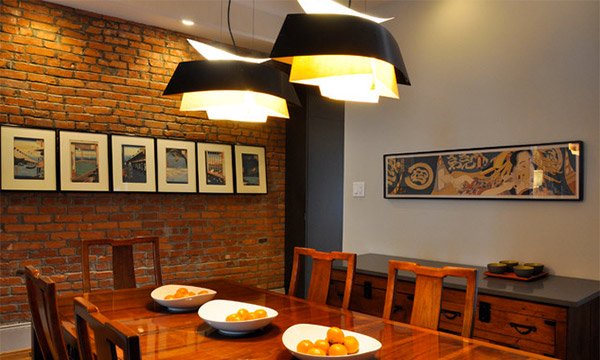 Aside from the brick wall, some pictures were also hanged on it to create a feature wall for this dining area.
Contemporary Family Home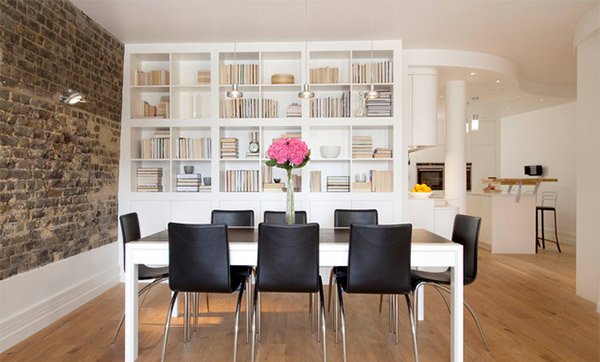 An intelligent and clean design for a dining room that shows practicality and light. This contemporary dining area indeed looks clean with the choice of colors despite the exposed brick wall.
Living Room / Dining Room Beyond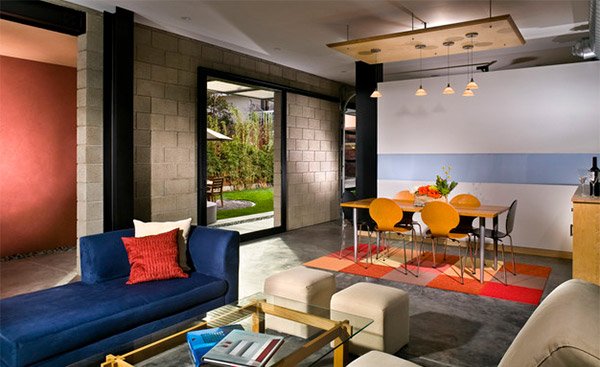 A modern interior would tone down if a brick wall like this one is added to its interior.
Florida House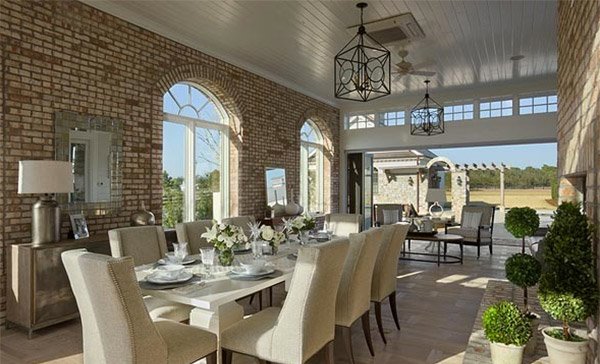 A classy dining area that looks so cozy to dine in with its open space and large windows that surrounds it.
Domangue Residence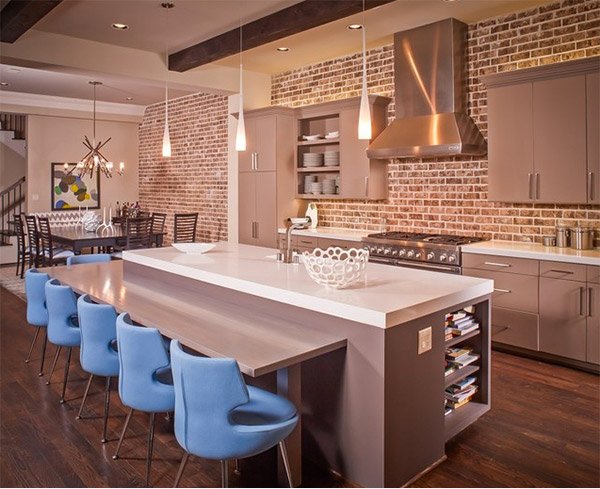 You would surely agree with is that the brick walls created a huge impact to the look of this dining and kitchen area. Just look at how lovely this space is!
Contemporary Dining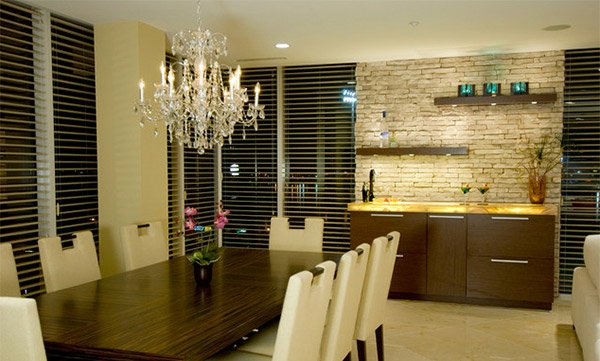 A contemporary dining room with a small area but is made larger with the glass materials around it and the good distribution of lights.
Dining Room Brick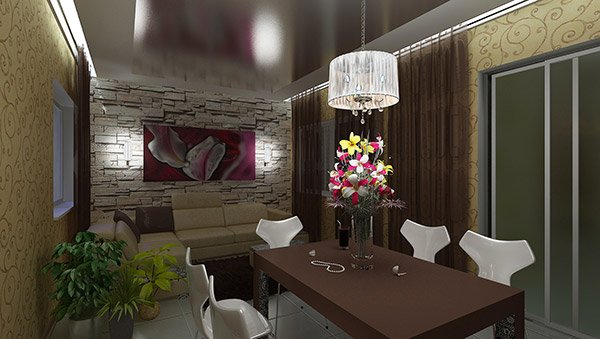 A small dining area with a living room looks good with the brick wall accent wall that seemingly welcomes an outdoor touch to the small space.
Breezy Brentwood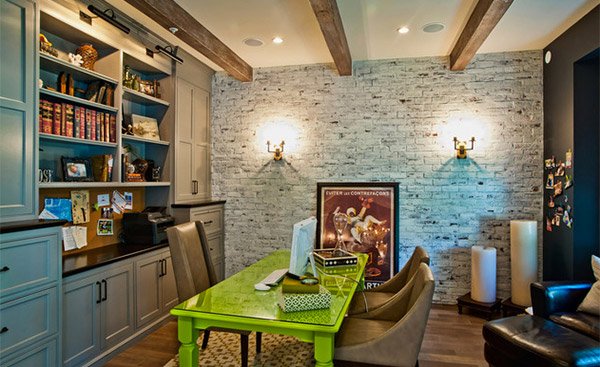 The green table creates a bold statement in this dining area while the brick wall is being given emphasis with the two wall sconces on it.
You have already seen various rooms that made use of bricks like the bedroom with brick walls and some bricked wall living rooms. They all look lovely! Their looks seem to be unexplained on how these elements can add a different touch to a home's interior. More round-ups of inspirations to come here in Home Design Lover!