Glass Walls in 15 Modern Dining Areas
We have seen many modern spaces that use glass. It is no longer limited for windows or doors but it is also used for walls as well. Using this allow more natural light to get into the house illuminating the space and adding coziness to the interior. Glass walls are mostly used in the living room and dining room but it is also used for bedrooms and bathrooms as well. Of course, crisp curtains are added to black out light when desired.
Today, we will show you dining areas with glass walls. Some have sliding walls while others have fixed walls and a sliding glass door. Whatever way they do it, the use of glass is still there and the goal of making the space appear more spacious is achieved. This is even better especially if there is a lovely outside. Now, take a look at what we have for you today.
Bridgehampton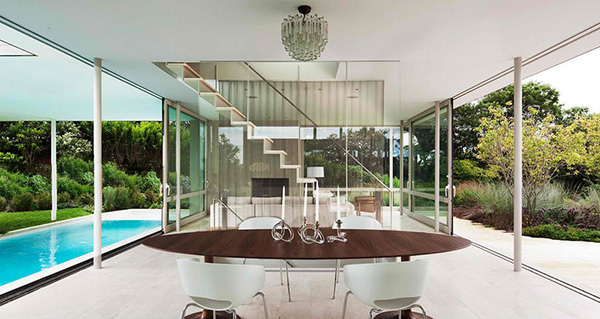 With the pool on the other side and a lovely garden on the other, one would surely have a great time dining!
Rustic Canyon Residence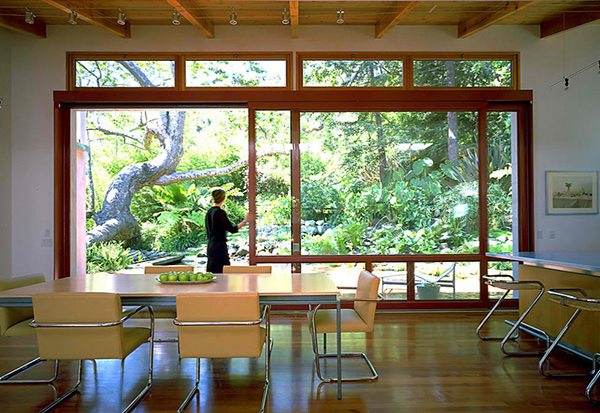 Custom sliding barn doors in this rustic modern dining space allow a view to the exterior and a 300 year old Sycamore tree .
Los Altos California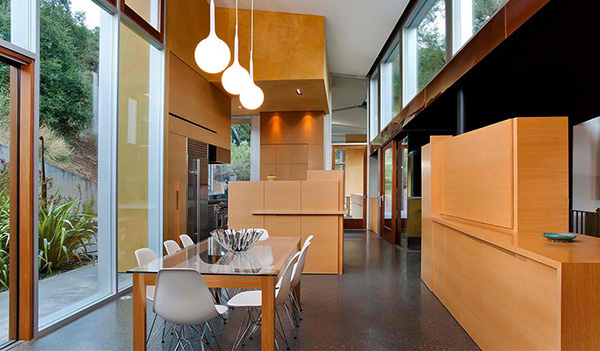 Wood is everywhere in the interior. This dining area looks even more gorgeous with the glass walls on one side.
Abbots Way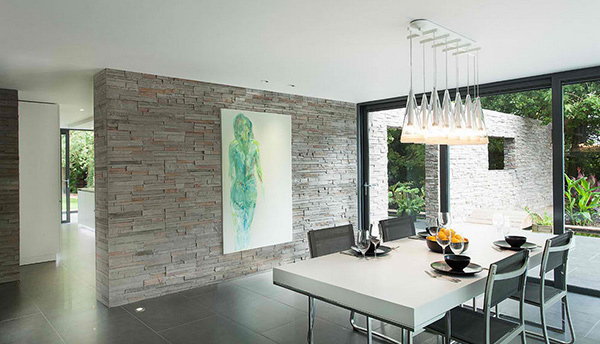 The brick wall accent brings in the beauty of nature paired with the natural lighting from the glass walls.
Modern Dining Room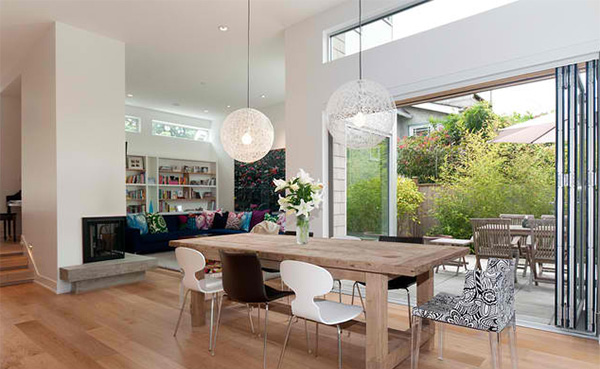 Architect David Zacharko and the Trasolini Chetner Construction did great for this dining area with mismatched chairs and a sliding glass wall leading to the garden.
Interior of Dining Room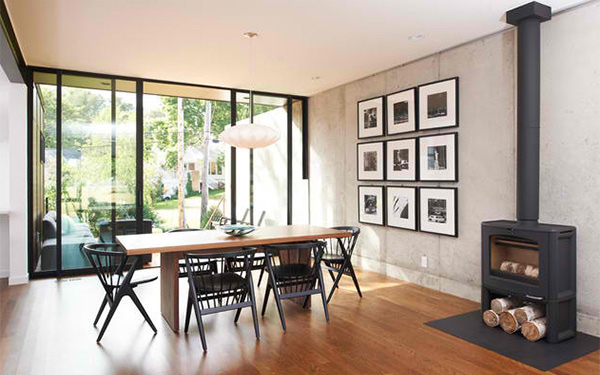 The Arcadia Series 5000 Monumental Sliding Doors by Arcadia Architectural Products (with exterior screens) fit perfectly in this dining area with black colors in it.
Dining Room 3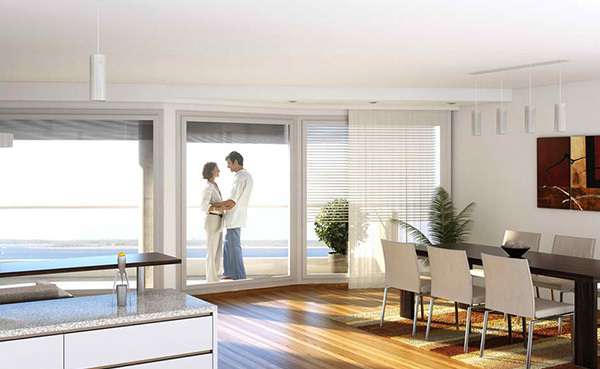 An air dining space in white given the dramatic and romantic view of the beach.
Dining Room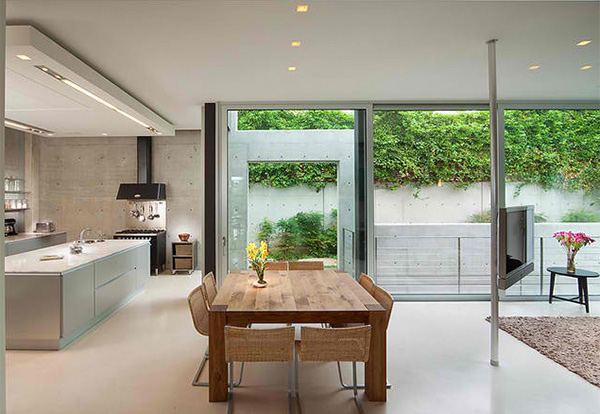 Simplicity and minimalism is reflected in this dining space. Adding a simple floral arrangement did the job.
Dining Room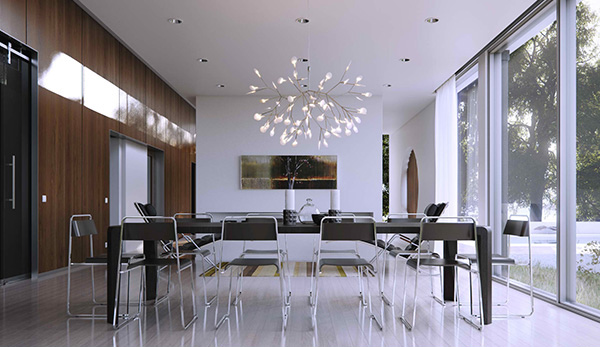 We don't know about you but we really find this space cozy in its warm colors and glass walls.
3D Gray Dining Room
This is a pretty dining area enhanced by the gray stones on one side.
3D Dining Room 1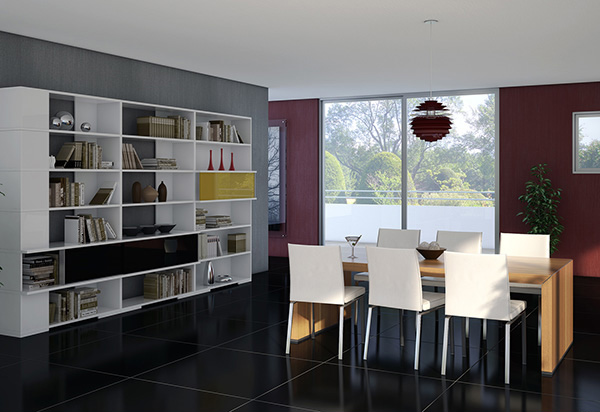 Lilac on one side of the wall paired with a sliding glass door is the perfect thing for this dining room. The shelves on the sides add more beauty to this area.
Modern Interior 2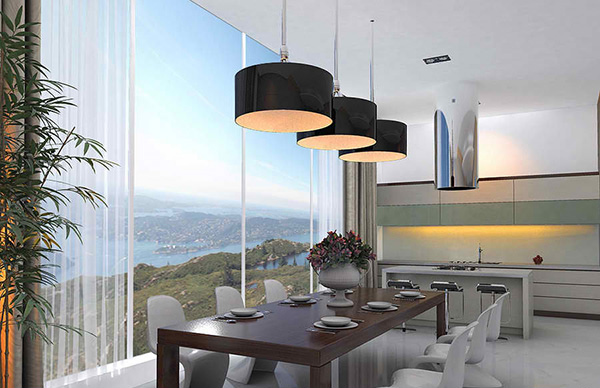 The black drum pendants above this wooden dining table suits well to this space. Take a look at the beautiful view of the mountains from the glass wall!
Apartment for Sports Travel
Wood is used for the furniture of this dining area with a kitchen. Note how the sun illuminates the entire space.
Dining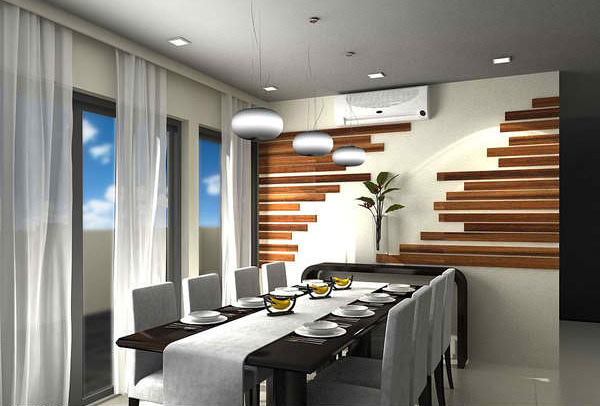 We love the wall of this dining area! It is very creative to add those wooden panels that way. Glass with aluminum frame complements with the dining set.
Sureklilik 2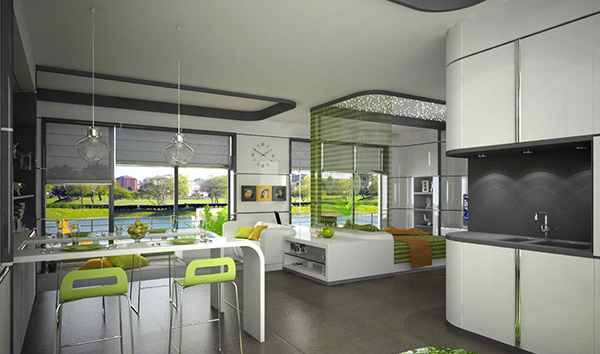 Lime green looks sweet in this modern dining room. With the glass walls on one side, light bounces on these colors and make the room look even brighter.
Lovely right? Glass can really do wonders to the interior just like what you have seen in the images above. You would love to dine in a space with a good view of the pool or garden or even to a distant landscape or cityscape. Aside from the amazing list above, you can take a look at some mid-century dining rooms that have open spaces too.