15 Modern and Contemporary Orange Dining Rooms
One of the factors that complete the look of a room is the color. It has a great impact to a certain space depending on its function and usage. For a dining area, you would usually see it with natural colors although there are spaces too that use bold colors in them like adding red walls or accents. Today, we will showcase a list of modern and contemporary dining rooms with orange colors in it.
Orange is a high-energy, fun and friendly color that will shoo away boredom from a space and would turn it into a lively place. Once used in the dining room, it seemingly invites the guests to dine in and would even affect their appetite. It is also brings sophistication to a space especially with a modern or contemporary design. Let us see the list we have collated for you below.
Citrus Surround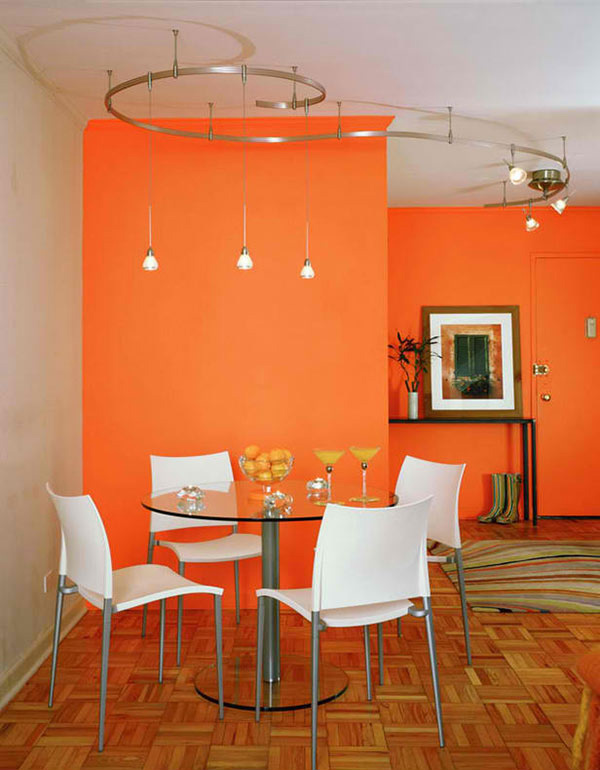 Vibrant and playful dining space that looks really stunning with the white and silver chairs as well as the glass table top.
New Modern Home Lagunitas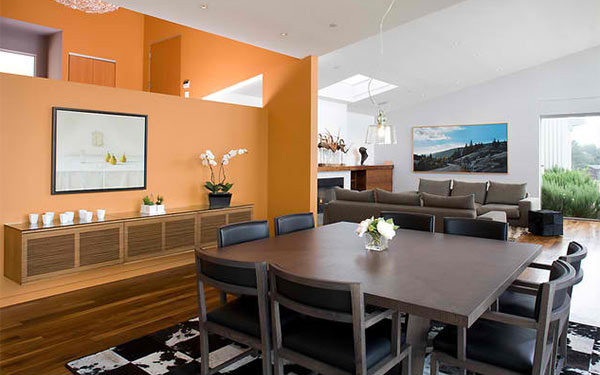 Light orange walls give a brush of appeal to this space. The cow hide area rug adds more charm to it.
New York Design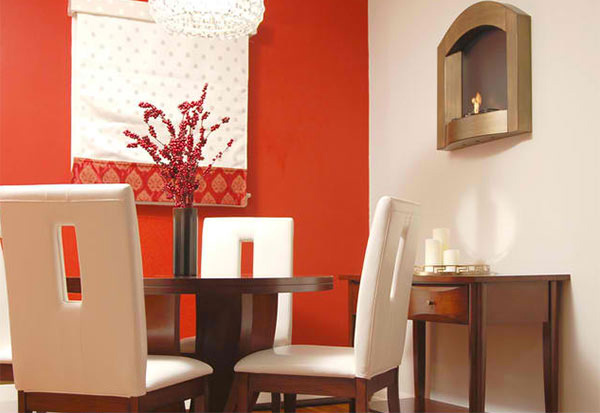 wall Benjamin Moore's Outrageous Orange could be the paint used in the wall for this one.
Minneapolis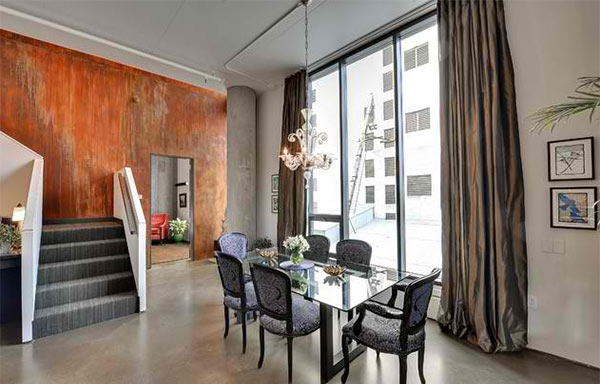 How about adding a rustic wall in orange for your modern dining room? That would work well too!
Warren Street Townhouse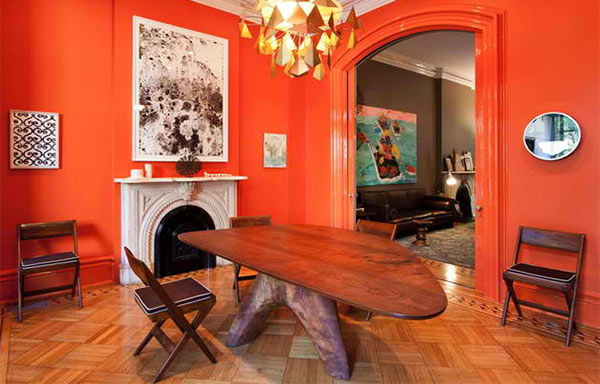 We like the combination of old and new in this dining area. But what we really like most is the pendant light!
Modern Kitchen Renovation St Peters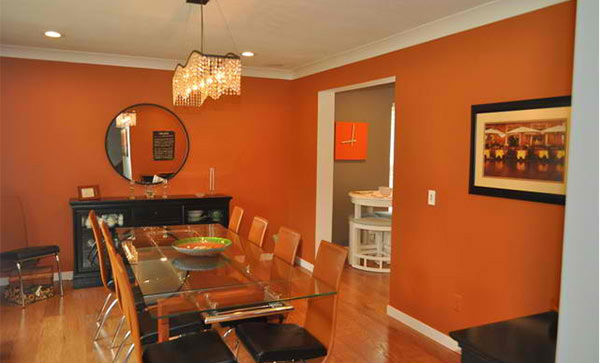 Now that is an orange dining area as we can see that a lot of stuff here is orange.
Biddison, Contemporary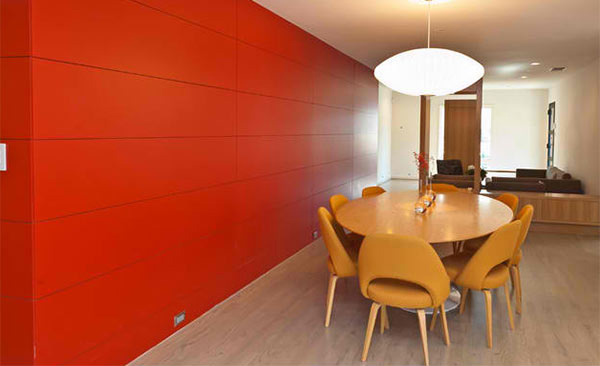 That flaming red-orange wall is so bold! It would look even nicer if some wall decors were placed on it too.
Registe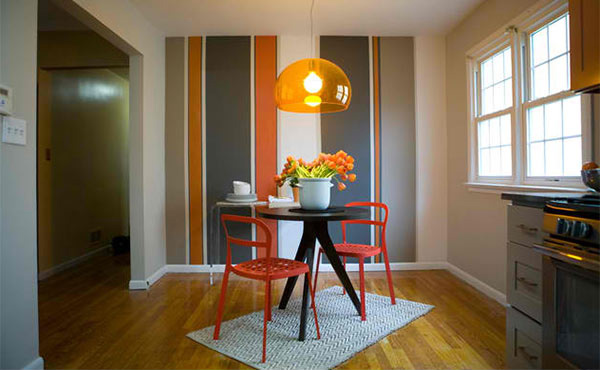 Traditional lines meet contemporary style in this dining area with pops of orange on the cabinets, chairs, pendant lamp.
Gallagher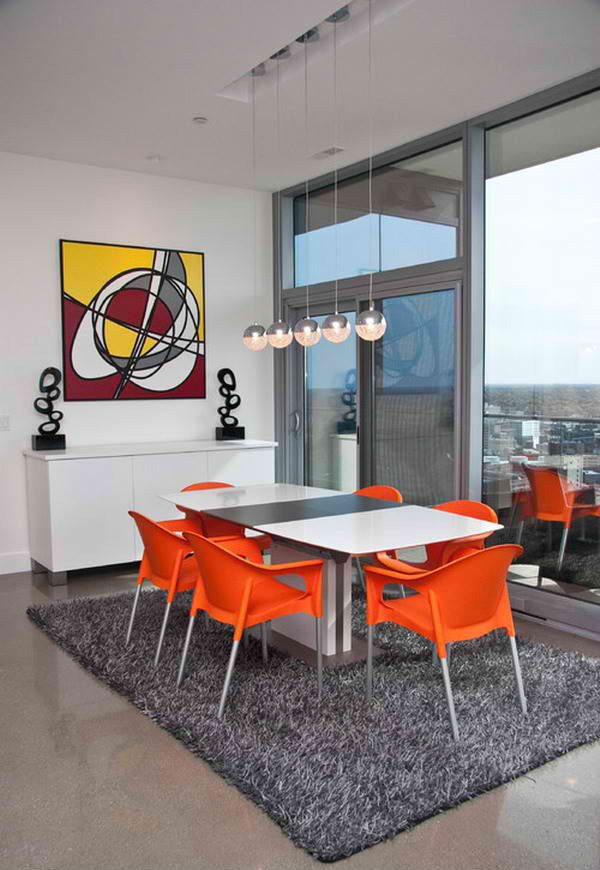 The orange chairs nailed it! And we are sure you will agree with us as it complement with the decors in.
Chelsea Loft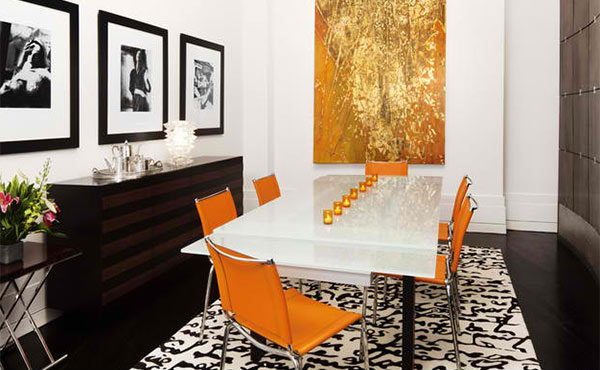 We think you have seen this dining area before but we can't help it, we really have to include it in this list because of how beautiful it looks with the orange, black, white and brown colors.
Dining Room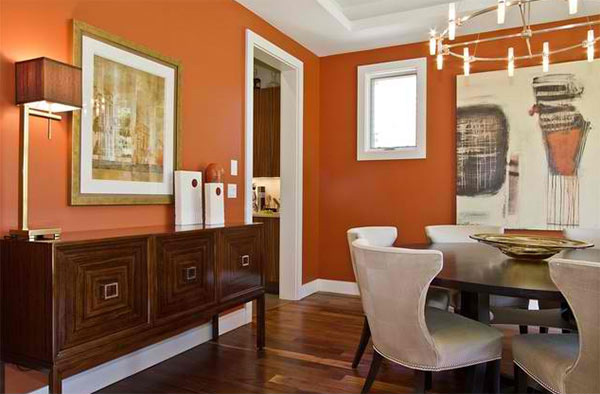 The orange walls lined with white looks pretty in this sophisticated contemporary dining area.
Contemporary Dining Room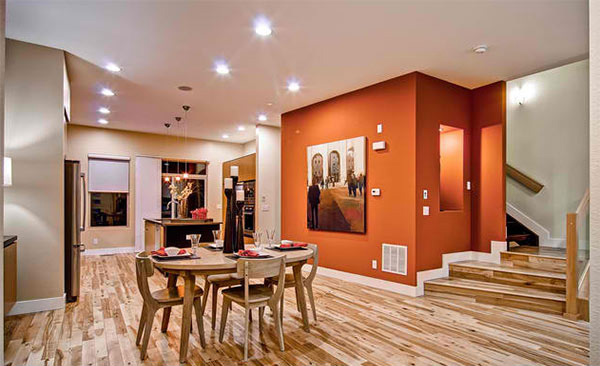 An orange wall made a huge difference to this dining area and it matched well with the wooden elements too.
Orange Lime Dining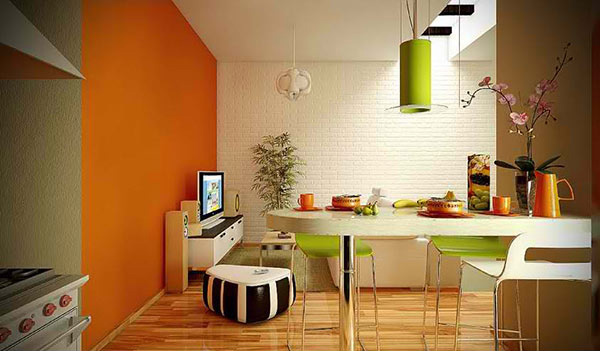 Surprisingly, orange looks well with lime just like what this dining room has.
Orange Dining Room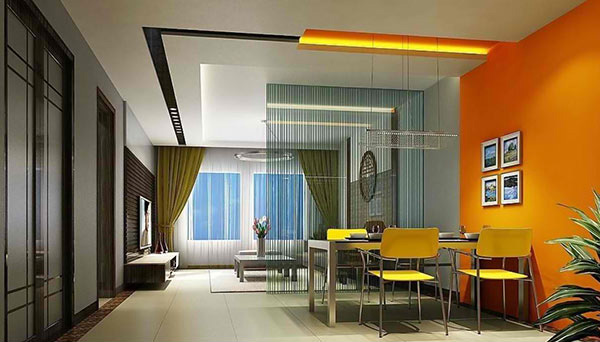 Look at how the interior was brought to life through this orange dining area.
Orange White Minimalist Dining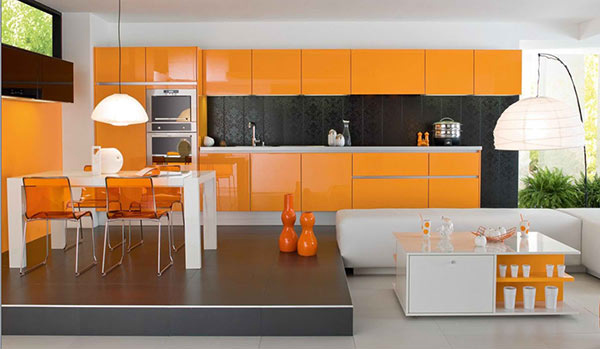 A sleek dining-kitchen space with glossy orange cabinets and walls. The orange chairs are very lovely!
There is really a different vibe from the dining rooms above! They sure are stunning and yes, they appear sophisticated too. Note the variety of ways in using orange in the dining areas. Most use them for the walls while others are seen in decors, table accents and furniture. Well, you just have to be creative in order to turn your dining area into a beautiful spot in the house. Want a different color for your dining space? Try red as it will seemingly set your place on fire with beauty!